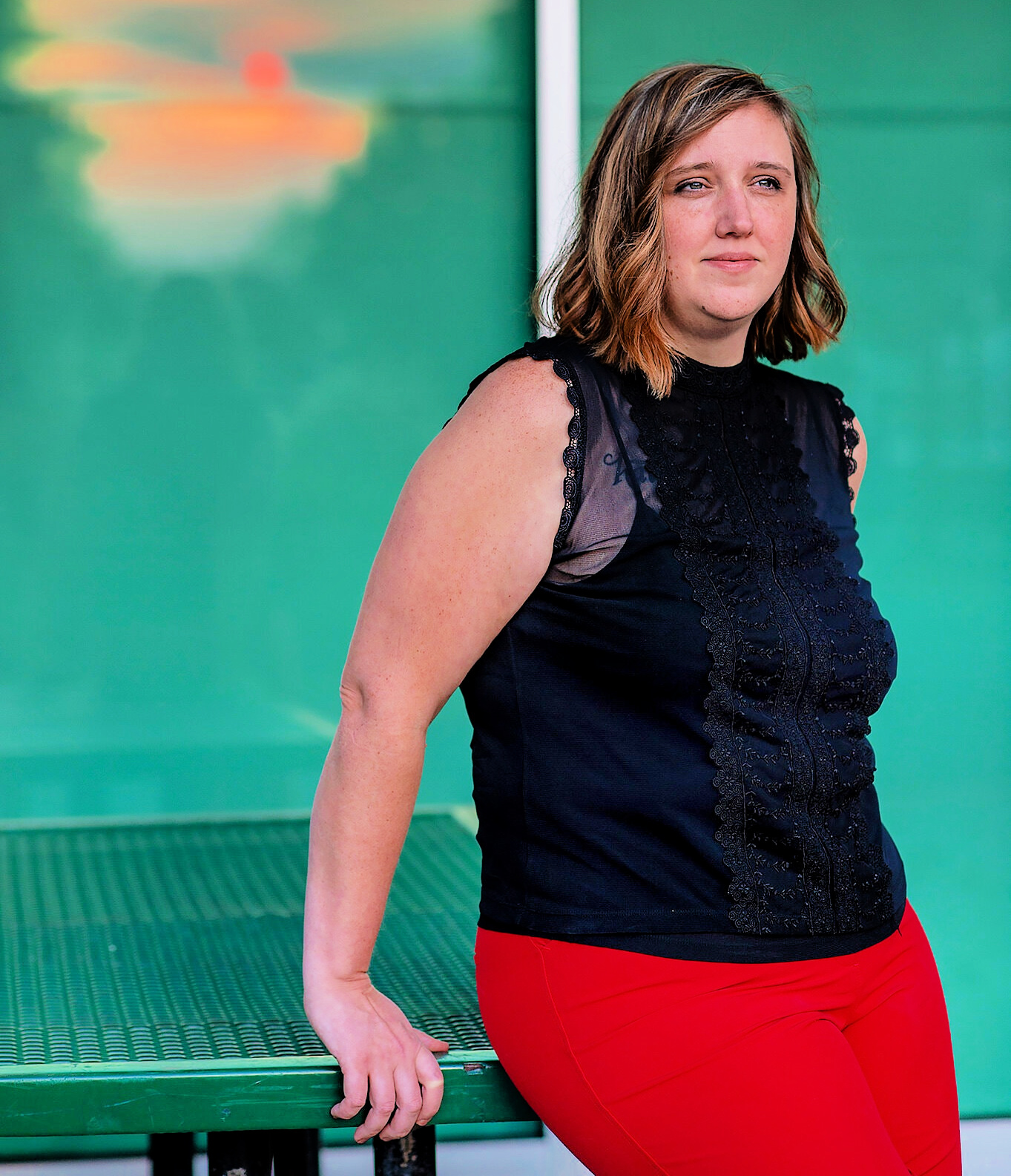 Photo Credit: Ultranauts, NY Times
As a mission-driven, community-based bank, we prioritize our neighbors and the unique financial needs of the Bronx and Harlem. Since the day we opened our doors in the South Bronx over thirteen years ago, we have been grateful for the partnership of many small businesses and values-aligned organizations, including some of New York City's oldest and most reputable nonprofits.
When COVID-19 hit, we responded by supporting our small business and nonprofit partners when they needed it most. Hours after the CARES Act passed in April of this year, our lending team got to work to assist organizations with their applications for a Payment Protection Program (PPP) loan.
We are proud to report that as of this month, we secured 360 PPP loans–valued at $86.8 million–for small businesses and nonprofits in the New York City area.  With these funds, organizations retained over 5,000 jobs.
 At the height of the lockdown, we helped Callen Lorde Community Center– a primary care center dedicated to serving the LGBTQ and homeless communities–secure a PPP loan that allowed them to continue their critical work on the frontlines of New York City's battle against COVID-19. Our partnership helped them retain 80 of their employees, all while running a temporary hospital out of a hotel in Queens.
Additionally, our lending team supported other major nonprofits organizations like Grand Street Settlement–a social services agency that helps thousands of New Yorkers–and The Forward–one of New York's oldest Jewish media publications. In total, we secured PPP loans for 53 nonprofits valued at $35 million, funding that they otherwise may not have received if they had gone to a larger bank.
But we didn't stop there. We also partnered with values-aligned companies that are revolutionizing the business world. We take particular satisfaction in our work with Ultranauts, a company that mainly employ autistic workers for technology jobs.
With 75 percent of its workforce on the autistic spectrum, Ultranauts uses a unique set of operational policies and practices. Recently featured in The New York Times, their remote work model and unique accommodations have become a model for businesses looking to foster inclusion. And yet, pivoting to 100 percent remote working could not shield them from the economic downturn caused by the global pandemic. Ultranauts lost business as their clients made cuts to cope with the impact. To cover these unexpected costs, they partnered with us to secure a PPP loan that allowed them to adapt to the changing market, and soon, they were flourishing once again. Ultranaut acquired new clients and has plans to expand its workforce from 90 to 200 employees in the next two years.
We are proud to support organizations that, like us, are working to build an economy that includes and nurtures every individual's talents. We are proud to help small businesses and nonprofits continue their work during this historic time.
If your small business or nonprofit requires financial support during this time, we can help you secure a lending option that best suits your organization. Do not hesitate to contact us at 718-879-5000. And we can set up a small business checking account or a nonprofit checking account so that you keep your money local, investing in communities in New York City that have been impacted by the COVID-19 pandemic.
Check out the article about Ultranauts in The New York Times. Read about our work with Callen Lorde Community Center, Grand Street Settlement, and The Forward. Open a small business checking account today.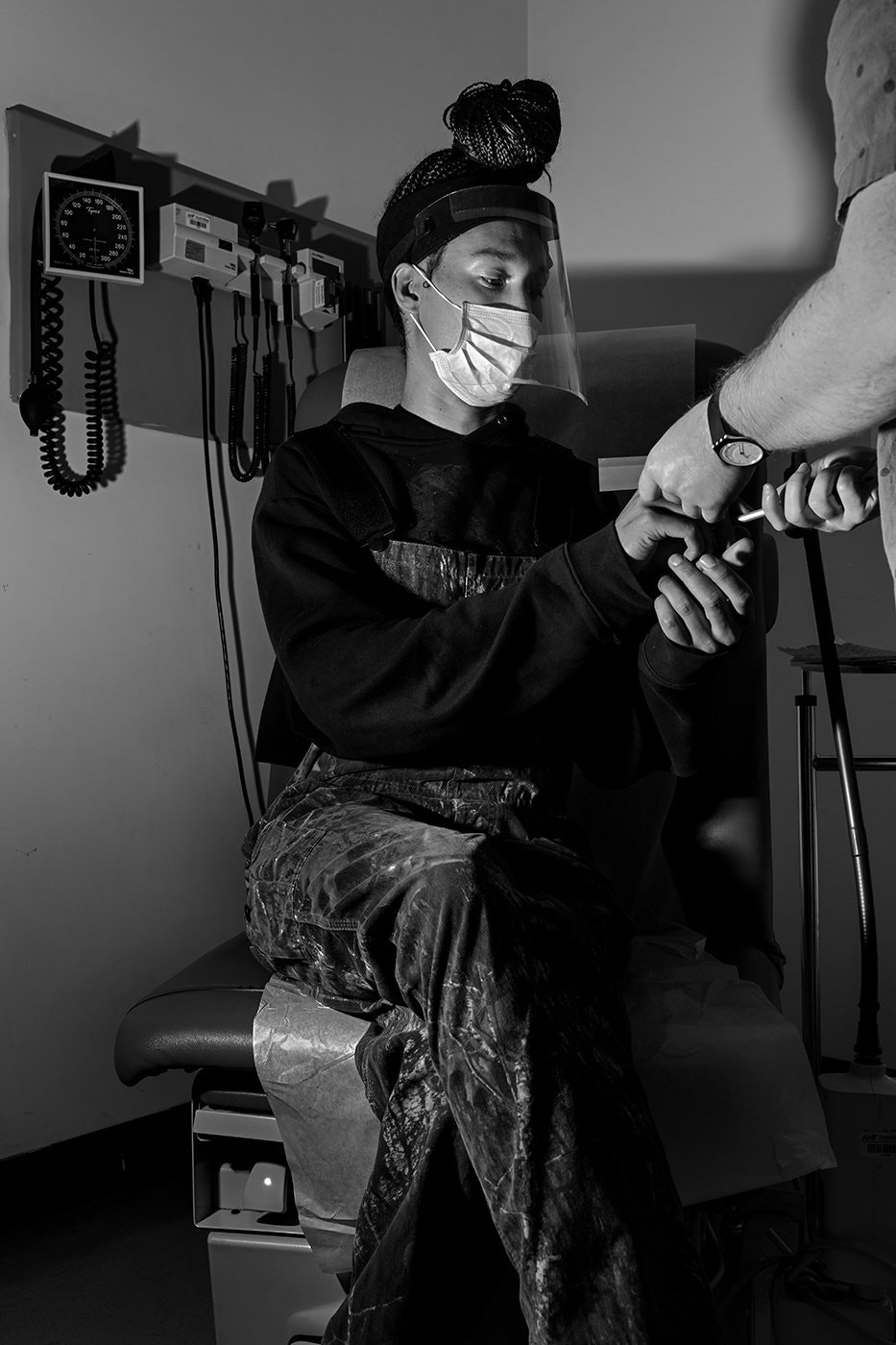 With over 20,000 patients across the city, Callen-Lorde Community Health Center has provided outpatient health care to New York City's LGBTQ and homeless community for over 50 years. So, when COVID-19 infections in New York City spiked in early March and the emergency rooms and hospital beds were overflowing, Charles King, the CEO of Housing Works, knew who to call. Wendy Stark, the Executive Director of Callen-Lorde, quickly took him up on his proposition to work together.
"We quickly pivoted to be part of the city's front-line health care response. And under very dire circumstances, our staff turned a hotel into a field hospital to serve COVID patients. We've needed more staff than we thought because people were sicker than we expected," says Wendy.
In a matter of hours, Housing Works and Callen-Lorde converted a 133-room hotel in Queens into a hospital, pharmacy, and testing center. In addition to managing their telemedicine program for current patients, the Callen-Lorde team worked day and night to support the influx. And they were running out of money. The volume of their services increased, but payment and government support did not.
When the SBA CARES Act funding became available, Wendy immediately applied for the Paycheck Protection Program (PPP) with a large financial institution; they were not successful. Three days before the SBA portal opened for the second round Wendy held an all-team meeting to announce that Callen-Lorde had no choice but to furlough 80 employees— that's when one of their employees referred them to us.
"It's been incredibly emotional. The Spring Bank team worked over the weekend to help us secure the PPP loan, and by Monday morning, I delivered happy news to the team that we did not have to furlough anyone right now," says Wendy. "We had a staff call with the Spring Bank team to celebrate."
The PPP loan provides Callen-Lorde with two months of funding and time to secure longer-term fiscal support as their team continues to work, day and night. The transformation of the health care system, one that is accessible for all New Yorkers, is also of the highest priority for Wendy.
"People have talked about this moment as an equalizer. It's not. COVID-19 has impacted people of color, and people with less access to ongoing services most acutely," says Wendy. "We need a centralized, single-payer, unified system that works to the benefit of our entire society. We need a total transformation."
Callen-Lorde and Housing Works continue to operate the working hospital at the hotel in Queens. They plan to serve as many people as they can for as long as they can. Partnerships with other health centers, affordable housing providers, and community-based organizations have been crucial to their journey. We are humbled and grateful to be one of those partners.
"As a result of COVID-19, we are now connected with a financial institution oriented to serve people who are underbanked. Our overnight partnership with Spring Bank shows the beautiful way a community can organize during a crisis. It's important that we raise our voices together," says Wendy.
Raise your voice on behalf of Callen-Lorde by donating to their emergency fund. Read a feature piece about Callen-Lorde in the New York Times. Learn more about their COVID-19 services. Read about PPP Loan forgiveness on our website.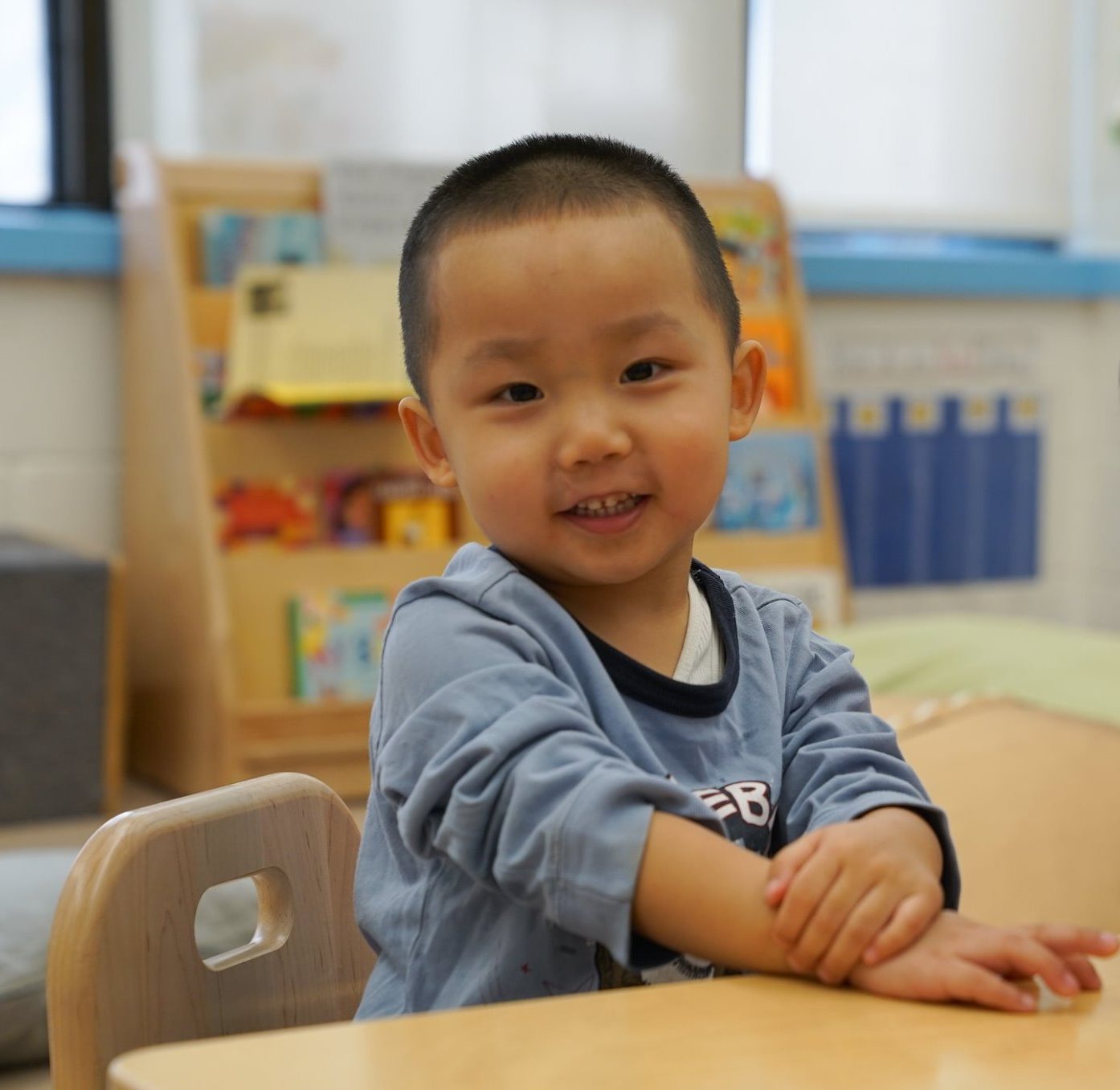 As an SBA Preferred Lender and community bank, we knew we could quickly ramp up to help existing and new customers access the SBAs Paycheck Protection Program (PPP). We reached out to and heard from our small business customers and our nonprofit community partners. Grand Street Settlement—a social services agency that supports thousands of people in New York City–was top of our list.
As soon as Grand St. Settlement realized they would need to close their programs, their teams organized to provide immediate supplies, prepare for virtual programming, and navigate for social distancing, emergency food distribution at their senior centers. Teachers prepped education materials for the parents of 800 preschoolers and 2000+ youth who attend their early childcare and after-school programs. They also adapted to use computers and smartphones to connect with their students.
When we heard that Grand St. Settlement needed a PPP lender, and knowing they and many other nonprofits were not confident their banks would prioritize their application, we made nonprofits a focus of our efforts.
"We are very grateful to Spring Bank. The approval happened very quickly, from one day to the next. I think it was the first time a CEO of a bank texted me directly to tell me we were approved for a loan," says Robert. "It was faster, more efficient—and because Spring Bank has experience in nonprofit lending, they knew exactly what we needed to meet the lending requirements."
The greatest ongoing need of their community continues to be support with social benefits, housing assistance, tax preparation, and legal guidance. The 450+ staff of Grand St. Settlement are working remotely, helping people navigate public systems during this challenging time. Robert Cordero, Executive Director of Grand St. Settlement, is optimistic they will not only survive this unprecedented time but work to rebuild more durable systems as a result.
"The most marginalized groups in New York City are the most resilient," says Robert. "And what's become clear is that healthcare, safe housing, and access to healthy food—these are rights, not privileges. This is laid bare for us to see, and we need policies that provide real economic support and opportunity for everyone."
The PPP will help Grand St. Settlement make payroll for the next two months and maintain their infrastructure. We are proud to support Robert and his team as they focus on the needs and health of the families and communities they serve across NYC.
"At Grand St. Settlement, we focus on what we can control. We help people in the neighborhoods we live in and serve to create opportunities. We've survived the depression, the war on poverty, welfare reform—and have continued to create more impact. We have faith we will make it through this," says Robert.
We have faith you will too, Robert. Read more about the work of Grand St. Settlement. Learn about the PPP.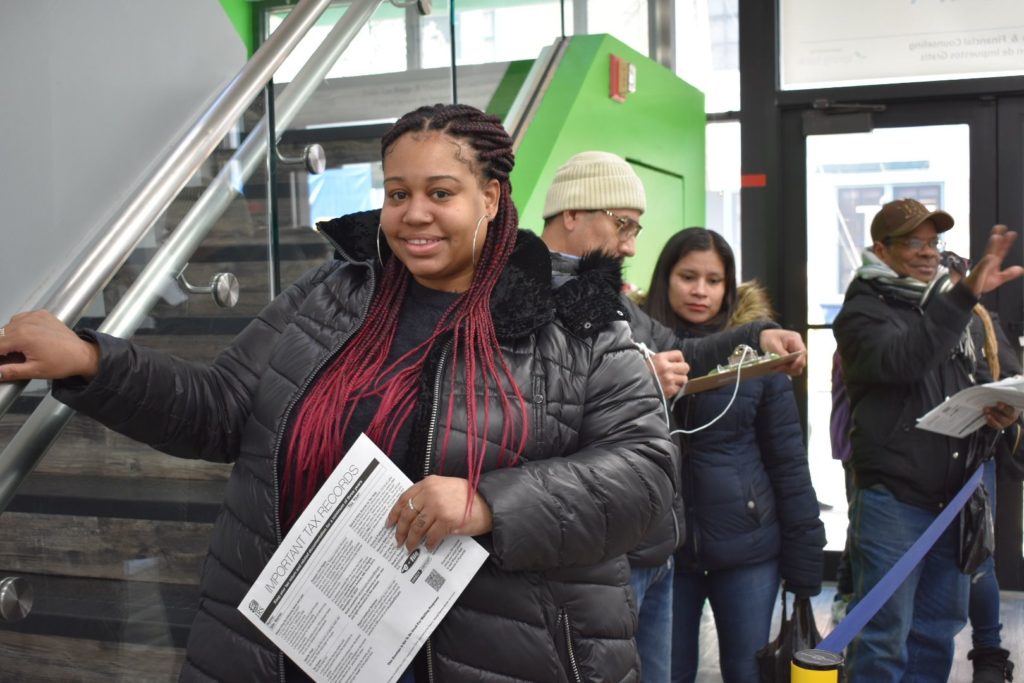 When we opened our doors in the Bronx over twelve years ago, we did it with Ariva, a community-based, nonprofit organization. We have been on this journey together. Not only do we share headquarters at our Bronx offices on 167th street, but we also share a mission to strengthen financial stability and expand the financial inclusion of  New Yorkers.
Ariva provides free tax preparation and free financial counseling to low-income residents of New York City. In December, Ariva received one of eight designations from the Department of Consumer Affair's Office of Financial Empowerment as a New York City Financial Empowerment Center—one of two in the Bronx—and we are, of course, excited to share this news.
"As a New York City Financial Empowerment Center, we can extend our reach and better serve our clients. It also adds a new dimension to our work and the impact we make," says Irene Baldwin, Executive Director of Ariva.
Since 2003, Ariva has prepared free tax returns for over 100,000 clients, returning more than $150 million in total refunds. Returns vary in dollar amount, and many of Ariva's clients return year after year. They often count on their tax return to support their annual household income. Eighty-eight percent of Ariva's clients earn less than $30,000 annually; Ariva knows that even a small refund can prevent one of their clients from using predatory financial services and can help a family start saving.
\Witnessing families gain confidence in their financial knowledge, make more informed financial decisions, and increase their financial security are a few of the reasons Ariva's hardworking staff and committed volunteers know their work matters. We are proud to host one of their year-round tax preparation sites and one of their financial counselors in our branch. For Irene, the host matters:
"Spring Bank is the perfect host. We share values and mission. As one of the only banks in the neighborhood, people come to the Bronx branch for their financial needs. We provide complimentary services and offerings and refer clients to each other".
Ariva's services are available to all. Their winter hours for their free tax preparation program are (69 E. 167th Street)
Mondays, Tuesdays, and Thursdays: 4 to 7:30 pm
Wednesdays: 12 to 7 pm
Saturdays: 10 am to 4 pm
The hours for free one-on-one counseling are: (until April 30th)
Mondays, Tuesdays, Wednesdays & Thursdays: 11 am to 7:00 pm
Fridays: 2 to 5 pm
Saturdays: 9 am to 5 pm
Clients are invited to walk-in, and no appointments are needed. Read this checklist to make sure you bring the proper paperwork before arriving.  For more information about Ariva's mission, services and locations across New York City, visit www.ariva.org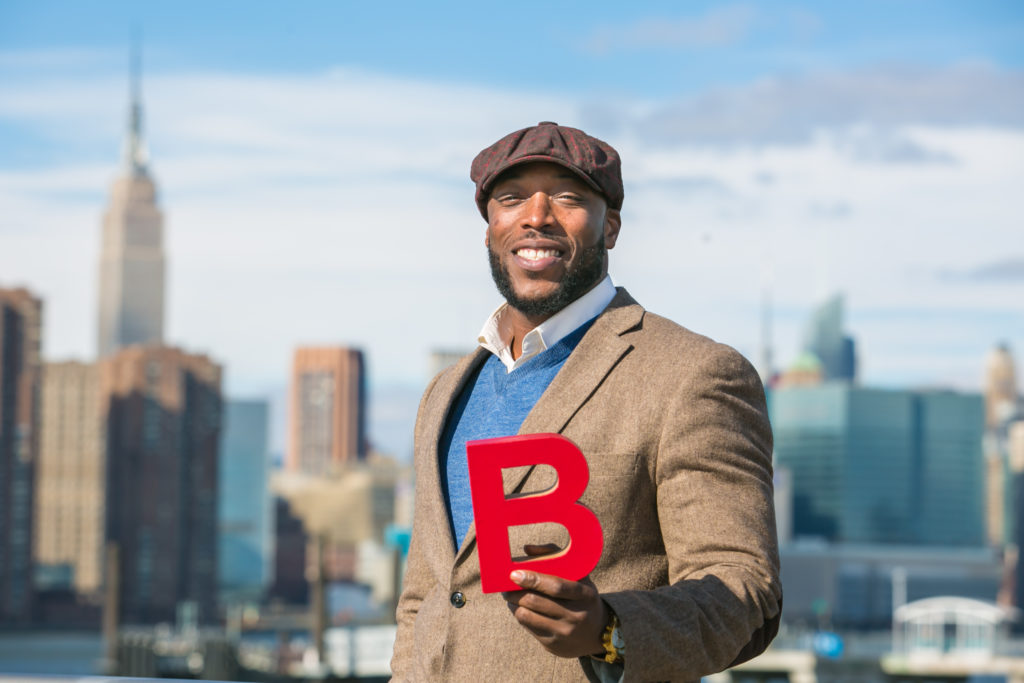 The Spring Bank Green Checking Account
Climate Week 2019, New York City. Thousands of delegates, environmentalists, and conscious consumers engaged in hundreds of panels, events, Sustainable Development Goal (SDG) action-oriented gatherings. Our friends at the Center for Social Innovation hosted the closing Climate Week event, "The Marketplace of the Future," where fellow B Corp Carbon Credit Capital—the NYC-based company that helped us become carbon neutral—showcased their global projects, including the one we support in the Amazon.
Climate Week NYC presents an annual, collective opportunity to stand for the future of our planet. And we invite you to integrate this momentum into your daily life. How? By moving your money to an ethical bank. Why? Because traditional financial institutions invest in oil, mono agriculture, logging, and other industries that contribute to our current climate crisis. You may be unknowingly supporting their investsments if you don't know exactly where they put their—aka your–money. We encourage you to find out. Set-up a meeting with the lending team or CRA officer at your bank. Ask them to provide a list of their investments in the last five years. If they are working to shift their portfolio, like us, this is a good sign.
One of the steps we've taken in our journey is to offer a Green Checking account. It's our completely paperless personal checking account with zero maintenance fee options and no overdraft fees. All you need is an email address, and your monthly statements are sent to you electronically. And, when you access your Green Checking account through the Spring Bank mobile app, you have 24/7 access to your money without printing or recycling statements ever again.
You can trust that when you bank with us, we invest your dollars back into the community. As a mission-driven, ethical bank, and the first B Corp bank in New York City, we work hard to support the community through small-dollar consumer loans and small business microloans. It's our part in building an inclusive economy and a healthier planet.
Open a Green Checking account today. Learn about our journey to carbon neutral and what it means to be an ethical bank. Read 3 Ways to Know If You Deposit Your Money in an Ethical Bank. Check out our recent 2019 Best For The World Award from B Lab.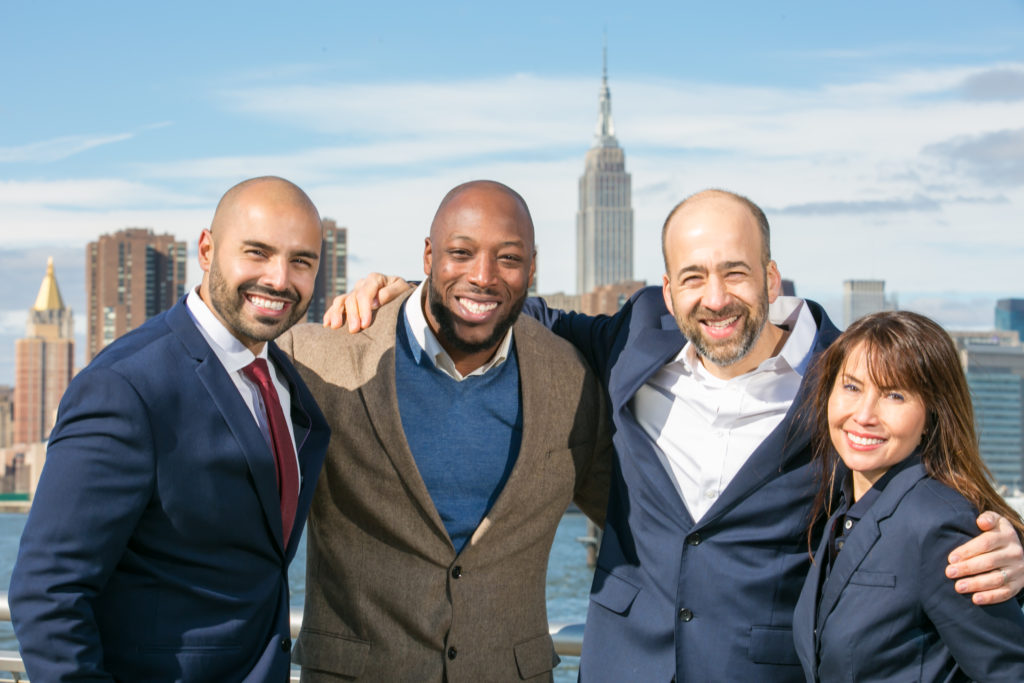 Corporate social responsibility. Sustainably responsible investing (SRI). Ethical banking. Banks have joined the world of sustainable business. And the language about their on-the-ground environmental and social impact isn't exactly clear. Banks know the growing LOHAS (Lifestyle on Health and Sustainability) and the conscious consumer movements value over 300B dollars. Creating a prime marketing opportunity for financial institutions, they brand products like "Clean Energy Savings" and "Green Checking" (check out the Spring Bank Checking account after you finish this blog!) So, it is greenwashing? Or is your financial institution legitimately leveraging their investments to make a positive difference?
Here are three tips to know if your bank is ethical:
Your Bank's Community Reinvestment Act (CRA) rating?
Start by looking at your bank's publicly available CRA rating. The CRA legislation was passed in 1977 to prevent the practice of redlining and to minimize systemic financial exclusion. We are proud to have received the highest available CRA rating from the FDIC, "Outstanding," based on our record of meeting the credit needs of low and moderate-income neighborhoods in 2018.
Is Your Bank a US Treasury Certified Community Development Financial Institution (CDFI)?
Since 1994 the United States Treasury has certified a singular number of banks as CDFIs based on their use of deposits to provide low-and moderate-income communities the credit they need. If your bank is a designated CDFI, you can be certain that your money is lent to the communities that need capital the most. We proudly became designated as a CDFI in 2014 and have received numerous awards and recognition from the CDFI Fund.
Is Your Bank a B Corp?

B Corps, or Benefit Corporations, lead the way of metrics-based reporting and transparency to impact in the sustainable business movement. Businesses obtain B Corp status in two ways: completing the B Impact Assessment and through the legal business structure of a Benefit Corporation. B Corps receive a score through the B Impact Assessment which measures the impact on workers, customers, suppliers, community and the environment. Stakeholder primacy drives B Corps to "build a durable and shared prosperity for all."

We are honored to be New York State's first B Corp bank and to receive four awards as Best For The World among the top 10 percent of all B Corps—just last week! And to that point, next week marks the annual B Corp retreat in Los Angeles. We are excited to gather with the movement. If you are attending, we would love to have you join our CEO, Demetris Giannoulias, and our partners at Neighborhood Financial Trust for a Tuesday breakout session at 2:45 PM titled: "Employee Financial Health as Smart Business." We will address the financial challenges faced by employers and employees and available tools by which to build healthy financial workplaces. Check the schedule on the retreat app on Sunday for more details.

We'd be happy to talk with you about financial inclusion, affordable banking products like our Start Loan and Green Checking account and how together, we can build an economy that benefits all of us.

Find the CRA rating of any bank in the USA. Learn more about ethical B Corp banks and their scores. Read about our 2019 Best For The World award.
The property at 645 Barretto Street in the South Bronx was so far behind on taxes that its owners were facing foreclosure. A 48-unit building incorporated as a Housing Development Fund Corporation co-op (HDFC), the property had not been fully occupied for years. Its unpaid water bill alone was close to half a million dollars. And it had a history of maintenance issues that went back years — a boiler collapsed shortly after it was incorporated as a co-op in the early 1980s, says Ann Henderson, who has worked at UHAB, the Urban Homesteading Assistance Board, since the late 1970s.
UHAB, a nonprofit that develops low-income co-op housing and assists existing co-ops, had tried to help the Barretto Street group resolve its tax arrears in 2002 and 2008, but they were having trouble filling the vacancies, so it was tough to secure loans, Henderson says. In 2014 the property was up for auction, but a city councilmember pulled it off the list at the last minute.
"And so we had to come up with a plan to resolve it or they would get foreclosed," Henderson says.
As an HDFC co-op, the Barretto Street property's owners are income-limited, earning up to 120 percent of area median income. HDFC co-ops also get reduced tax bills for adhering to income caps and certain rules about renting, subletting, and reselling units. New York's Department of Housing Preservation and Development had money available for co-ops like theirs through its Green Housing Preservation Program. Quite a bit of money, in fact — $2.4 million from the housing department, according Juliet Pierre-Antoine, a department spokeswoman. And the grant came with a retroactive tax exemption through Article XI of the New York Private Housing Finance Law. That would get the co-op close, but not the whole way. Money from the housing department can't be used to pay down water bills. So, working with UHAB, the co-op got two more loans, from Habitat for Humanity NYC and the Bronx-based Spring Bank, to cover the water debt.
"That's what we try to do, is sort of combine this and that and come up with a plan," Henderson says. "Our main goal is to make the maintenance [payments] affordable for the current residents."
Henderson says there are around 1,200 HDFC co-ops in the city, many of which were turned over to residents by the city as landlords were abandoning properties during the 1970s. Many of them have been lost to foreclosure, she says. And many others have struggled to keep their properties maintained. Groups like UHAB have been a lifeline, offering technical assistance and help finding loans and grants to co-ops like 645 Barretto Street. This helps stabilize co-ops so that low- and moderate-income owners can stay in their homes.
"The reality is that the city sold these unrenovated buildings to the lowest-income people in the city of New York and said, 'Bye, have a nice life,'" Henderson says.
Henderson says that most co-ops are stable, but there are around 150 HDFC co-ops that might need help. They might need a new boiler, or have to clean up after a fire, or they've had money stolen. But many are "allergic to loans," Henderson says. In the case of the Barretto Street property, UHAB met with the board repeatedly to walk the shareholders through the finances of the deal it structured, which will require the board to pay back loans for years. The vote to approve the deal was unanimous, Henderson says.
"In most buildings, the shareholders have a deep, deep sense of ownership," she says. "And it's not based on 'how much money I've invested' and 'how much I'm going to sell the apartment for.' It's, 'I lived through the abandonment of the sixties and seventies.'"
Akbar Rizvi, the chief lending officer at Spring Bank, says the co-op's situation was a "catch 22," because it needed money from the city to complete the repairs that could keep it from foreclosure, but it couldn't get the money because it couldn't pay the water bill. And the size of the water bill would be a red flag in most cases.
"Most banks would hear that and go, 'You know what? No thanks. This doesn't make sense,'" Rizvi says.
But Spring Bank saw that the co-op had new management and was working with Habitat, and was "in it for the long haul," he says.
"What helped us move forward was our commitment to being able to understand the full story and not jumping to conclusions — understanding what this HDFC had been through," Rizvi says. The bank ultimately ended up loaning the co-op $265,000.
Chris Illum and Charlotte Bell, a vice president of housing services and loan officer, respectively, at Habitat NYC, both previously worked at UHAB, according to Ann Henderson. The group loaned the 645 Barretto Street co-op $250,000 through a housing preservation program that's part of the Habitat NYC Community Fund. Given how many limited-equity co-ops there are in neighborhoods threatened with displacement, the group has focused on keeping those homeowners in place, offering technical assistance on construction projects, help with budgeting, and facilitating board elections.
The fund launched recently, and in its first year, it lent $640,000 across five buildings, according to Illum. The Community Fund is hoping that over the next three or four years it will lend around $4.5 million to help develop or preserve 1,500 buildings in New York, Illum says. For projects like Barretto Street, even relatively small loans can make a big difference.
"There was a previous effort to save the building, but all of that was contingent upon selling the units they had vacant during a time when no one wanted to live in the Bronx," Bell says. "When we're not able to help stabilize the type of housing that's in these communities, they're likely to be lost."
This article is part of Backyard, a newsletter exploring scalable solutions to make housing fairer, more affordable and more environmentally sustainable. Subscribe to our thrice-weekly Backyard newsletter.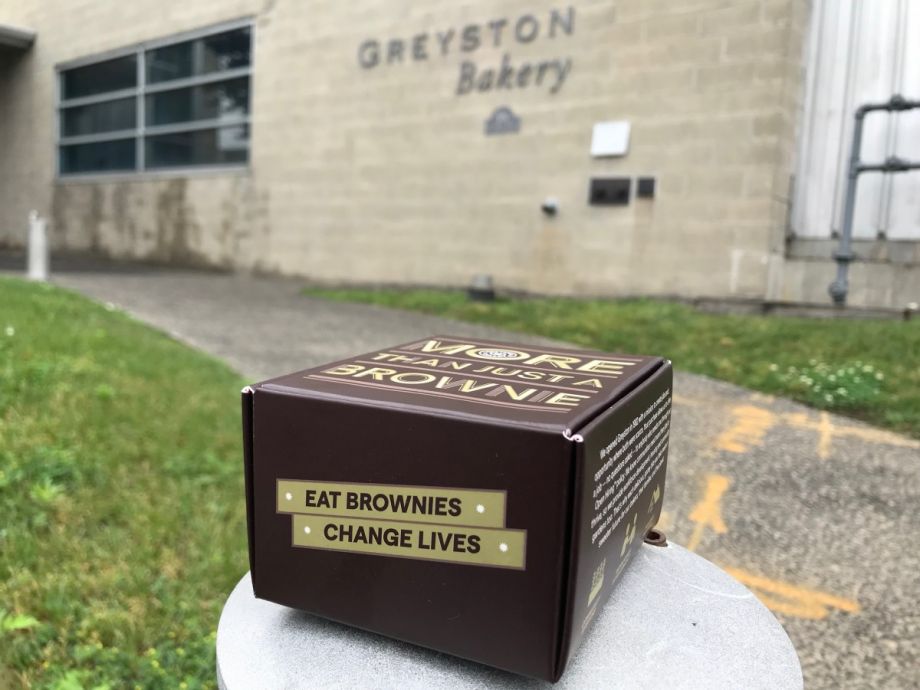 You may not have ever heard of Greyston Bakery, in Yonkers, New York, but if you are a fan of Ben & Jerry's Brownie Batter Ice Cream, you know its brownies.
You may also be surprised to know that the workers who bake those brownies in 12-hour shifts, 24 hours a day, five and sometimes six days a week, all came through an open door hiring process — no questions asked, no drug test, no credit check. Not even an interview. Founded in 1982, the bakery was recently featured in the New York Times for its open hiring policy, which has given a second chance to many with a criminal record or other barriers to employment for more conventional businesses.
Anyone who needs a job can come to Greyston, put their name and contact info on a list, and when there's an opening, they get a call to come in and begin paid training immediately as part of a six-month apprenticeship. As head of human resources for the bakery, Abigail Saunders made that first call to many of the current bakers at Greyston.
With nearly three decades of experience in HR, Saunders has been through a lot, but nothing like she has since joining Greyston in 2015. She's helped employees experiencing homelessness find housing, and spends more time away from her desk — coaching and spending time with workers out on the bakery floor — than any other job she's had before. Attendance is the biggest issue, often connected to trouble outside the workplace, often housing or healthcare. A few years ago she brought in a social worker to help her colleagues navigate such challenges.
The newest addition to Saunders' HR toolset: emergency loans for employees. Through a partnership with a local bank, Greyston Bakery employees, including management, can access personal loans up to $2,500 with no credit check required. Repayments come directly off the employee's paycheck. The program is open to employees who have been at Greyston for at least one year. About 30 of Saunders' colleagues have used the program since Greyston formed the partnership in 2018.
"A lot of HR professionals don't understand financial problems at home might affect performance," Saunders says. "The process is very painless. For whatever they need, it's great. One of the employees took a loan out to help out a family member."
The loans come from nearby Spring Bank, the only bank based in the South Bronx. Since launching this program for employer-based loans in 2015, it's made a thousand of these loans through more than twenty employers including nonprofit organizations, local businesses, and Jetro Restaurant Depot, a major wholesale supplier for bodegas with 3,000 employees throughout the New York City area. The average loan size is around $2,100.
Spring Bank's employer-based loan program is just one example of a larger trend bubbling up across the country. Recognizing the scourge of predatory payday lenders and other alternative financial services providers weighing down on employees, companies are offering employer-based loans as an alternative. You don't need a credit check. Just a job.
There's platforms like TrueConnect, which has more than a thousand companies on its employer-based loan platform. The structure is similar: Employees take out a small loan from a bank (in TrueConnect's case, it's Twin Cities-based Sunrise Banks), and repayments come directly out of the employee's regular paycheck. Billed as a competitor to payday lenders, which often charge as much as 300 or 400 percent annual interest, TrueConnect charges 24.9 percent — still higher than most credit cards, but more accessible to people who may not qualify for a card.
One critic told the Los Angeles Times that employer-based loan programs and other "financial wellness benefits sound pretty gimmicky and of dubious value to workers, and sound more like employers wanting to continue not offering wage increases to attract workers."
Higher wages would certainly help workers at all levels, but they're not a guarantee against the unforeseen. Some 60 percent of households experienced an unexpected financial shock in the previous 12 months, according to a study by Pew Charitable Trusts — and the median financial shock was $2,000.
While these numbers have gone down over the past five years, in a 2019 Federal Reserve survey 27 percent of Americans said they would have to borrow money or sell something to cover an unforeseen expense of just $400; another 12 percent they would not be able to cover it at all.
As a result, the market for alternative financial products — payday loans and other financial services provided outside the banking system such as check cashing — continues to grow year after year, to a projected $188 billion in 2018, according to the most recent Financially Underserved Market Study from the Center for Financial Services Innovation.
In New York, the usury cap is 16 percent — which is what Spring Bank charges on its employer-based loans. As a result of the state's strong usury protections, Spring Bank isn't facing the same competition from payday lenders as in other parts of the country. It's possible to get a payday loan in New York state through an online provider, and it does happen, but it's not nearly as prevalent as places where payday lenders operate out of storefronts, usually in low-income and predominantly black or Latinx communities.
When an employer signs up for the Spring Bank program, director of consumer lending Melanie Stern and loan officer Carol Guzman typically go out and make a presentation to the employees of the company. Often, by the time they get back to the office, employees of that company have already submitted applications. Guzman says over the past few months she's consistently seen around 20 applications a week from all of Spring Bank's participating employers. Approval can take up to seven days — still not quite as instant as many payday loan providers promise.
Stern designed the program to break the debt trap. When Spring Bank approves an employer-based loan, the loan amount goes into a savings account in the employee's name. It can be withdrawn the same day, in-person — their main branch is located along two major subway lines in the South Bronx. The loan repayments are set up as a direct deposit from the employee's regular paycheck into the savings account. Some employees choose to keep the direct deposits going even after repaying the loan, getting them started on a path to building savings.
On more than one occasion, Guzman says, employees have applied for a second loan, not realizing they had already paid off the first loan but kept paying into their savings account. She's told these applicants they don't need a second loan because they had already saved up more than the amount they requested.
"They come for another loan and they didn't even know they had money there," Guzman says. "One had $1,500, another had $1,800 in their savings account."
So far, the median annual income for borrowers in Spring Bank's employer loan program is $36,000. The bank also reports the on-time payments on each borrower's credit history, resulting in a 50-point credit score bump after repaying an employer-based loan, according to Stern.
"Where we really see a nice impact is for people who didn't have a prior credit history at all," Stern says.
One obvious risk is that borrowers leave the company before repaying a loan. Spring Bank requests a back-up bank account to use for repayments in case that does happen, but it doesn't require that. So far the losses have been less than Stern expected — at program launch in 2015, she forecasted ten percent of loans going bad, but so far it's only been three percent, which is on par with other employer-based loan programs.
There are some key limitations. Specifically, people currently paying child support cannot access Spring bank's employer-based loan program. Child-support payments take precedent over loan repayments, making those borrowers just too risky to access this program. Saunders, of Greyston Bakery, says that has definitely been an issue for some of her colleagues.
Technology has been a key piece of the puzzle — as well as an expense. Spring Bank partnered with tech startup Happy Mango Credit to build and operate an online platform that provides access to the employer-based loans as well as other Spring Bank financial products. The same platform also integrates tools for some household financial planning as well as setting up appointments for financial counseling.
Stern hopes to add another ten employers to Spring Bank's employer-based loan program over the next year.
This article is part of The Bottom Line, a series exploring scalable solutions for problems related to affordability, inclusive economic growth and access to capital. Click here to subscribe to our Bottom Line newsletter. The Bottom Line is made possible with support from Citi Community Development.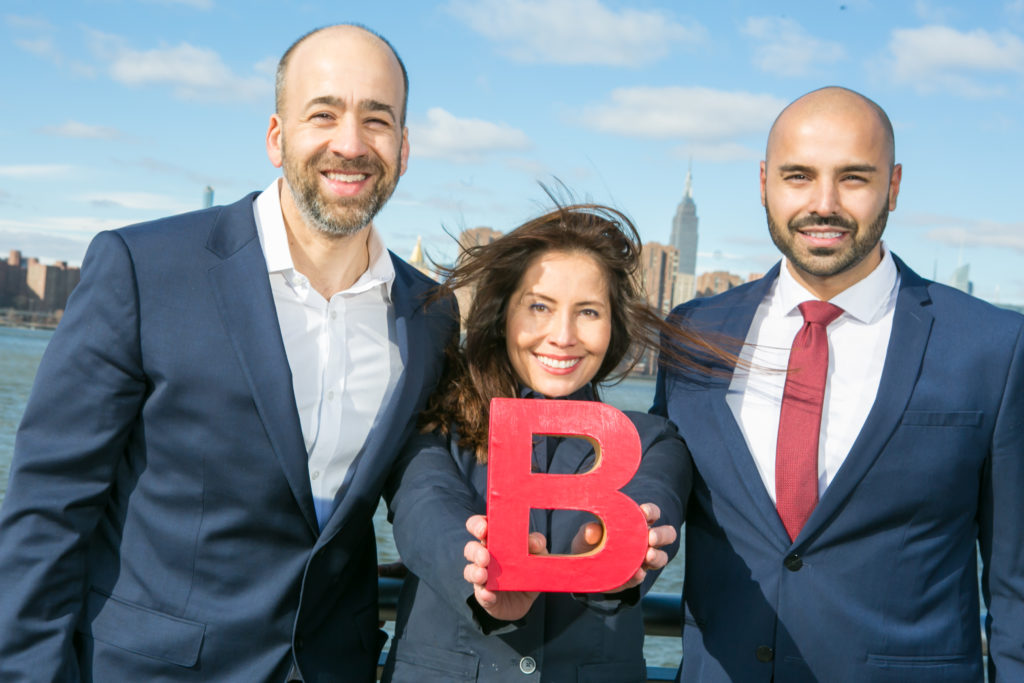 Recognized by B Lab as a Best For The World Honoree in Overall, Changemaker, Customers, and Governance
It's a momentous time for us. Not one, but four recognitions from the B Corp movement that affirm our work to create a world where all people have equal access and the opportunity to build prosperous and abundant financial futures. Today we are proud to announce we have been named 2019 Best For The World Honoree by B Lab in four categories: Overall, Changemaker, Customers, and Governance.
What does this mean? We rank in the top 10 percent of all 3,000 B Corps worldwide for our positive impact,  an affirmation of our commitment to this journey over the last 12 months.
Here's a look at some of the things we've been up to:
Changemaker: Support for the community. We continue to support the incredible network of community partners who provide invaluable services in New York City like financial literacy, affordable housing, and job creation.

Carbon neutral. This April we offset over 192,874.28 kg of CO2e, part of a movement to preserve the Amazon rainforest and supports indigenous families who live in the rainforests of Pará, Brazil.

Customers: Since the day we opened our doors, we have served people and communities most often targeted by predatory lenders. We design affordable banking products like our Start Loan and Green Checking account to help people build savings and credit. We continue to score the highest in the Customer category on the B Impact Assessment because serving the needs of our customers is our priority.
Governance: We have been recognized for how we achieve mission, accountability, and transparency through the active engagement of our employees, board members, and community representatives.
Thank you to B Lab for recognizing our efforts. And, Thank YOU, our loyal customers, supporters, and partners who inspire us to do more, go further and stay the path to build an inclusive, equitable, and durable and shared prosperity for all.
About the Best For The World Award
Best For The World recognition is administered by B Lab, the global nonprofit that certifies and supports Certified B Corporations, which are for-profit companies dedicated to using business as a force for good. Today there are 3,000 Certified B Corporations across 64 countries and 150 industries, unified by one common goal: to redefine success in business.
Learn about our score on the B Impact Assessment. Read about the Best For The World Honorees.
In Partnership with Habitat New York City Community Fund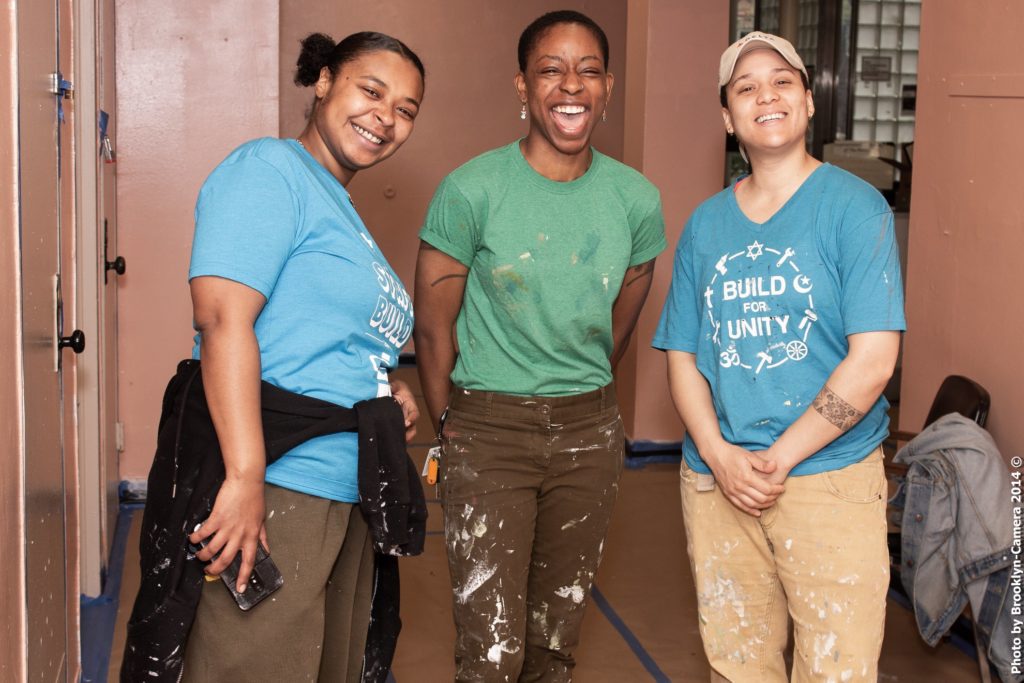 "We have to maintain access. People have a right to live here, to build families here. If we don't have a preservation mindset, we will cease to be New York City," Chris Illum, Executive Director of Habitat NYC Community Fund.
Take a walk through the Lower East Side (LES) of Manhattan, and you'll soon notice a common trend on every block: "For rent" signs plastered on once-thriving neighborhood businesses. Take a walk through the South Bronx, and unsurprisingly, you'll see the same signs on both commercial and residential properties.
"People said the LES would never be worth much. No one saw the influx of foreign investment coming. And it's happening all over the city. If we don't preserve the housing that exists, if we don't have a preservation mindset and maintain housing for all types of people, our city is only for millionaires," explains Chris Illum, Executive Director of Habitat NYC Community Fund.
The Habitat NYC Community Fund is a critical part of their Housing Preservation Program, a multi-faceted initiative that assists low-to-moderate-income New York City homeowners in income-restricted cooperative developments, with programs designed to strengthen their ability to remain in their homes.  The fund was created to preserve existing affordable housing properties in New York City by providing small-scale financing. When their team approached us about a community investment opportunity in the South Bronx, we knew we wanted to consider it.
654 Baretto. This 48-unit, Housing Development Fund Co-Op in Hunts Point had not been fully occupied in years. Hundreds of thousands of dollars in unpaid water bills, dozens of maintenance issues, and years of back taxes put this property into a "catch-22" as Akbar Rizvi, our VP of Lending explains it. The building needed capital to fix the repairs to prevent foreclosure, but it was unable to secure financing because it couldn't afford the water bill.
Quoted in a recent article in Next City, called A Lifeline for Preserving Limited-Equity Co-ops in New York, Akbar says:
"Most banks would hear that and go, 'You know what? No thanks. This doesn't make sense.' But what helped us move forward was our commitment to understanding the full story and not jumping to conclusions — understanding what this HDFC had been through."
We are proud to have joined efforts with the Habitat NYC Community Fund by loaning $265,000 to the co-op for debt-consolidation. So why did we take this risk when most banks would not? It started with a community partnership. Our relationships with Chris lllum and Karen Haycox, CEO of Habitat for Humanity New York City, provided the long-term credibility and trust for us to consider this loan.
"They have always been strong community advocates and supported our work of preservation. We've always wanted to do a deal with Spring Bank, so when 654 Baretto came to us, we knew it was a good place to start together," says Chris.
Secondly, Habitat for Humanity New York City recently became a fellow Community Development Financial Institution (CDFI). Certified by the US Department of Treasury, this designation allows them to make loans to existing resident-owned, multi-family affordable housing developments and nonprofit affordable housing developers. As a CDFI, Habitat for Humanity New York was able to launch their community fund and partner with other innovative lenders in restoration and preservation projects like 654 Baretto.
"Part of the reason we became a CDFI and launched the fund was to ensure working-class folks who fight so hard to be in this city can create long-term, generational wealth over time," says Chris.
And lastly, the preservation of community in the South Bronx is key to our mission as a B Corp and as an ethical bank. Building an inclusive economy requires a collective effort.
"We are a small fund. We are not going to solve the housing crisis in New York City single-handedly. And we can't build ourselves out of the problem. Spring Bank helped us to stem the tide for this property. We know community funds like this create stability and access to our city," says Chris.
We couldn't agree more.
"Partnering with Habitat for Humanity New York City to meet the financing needs of this borrower aligned with the bank's mission in many ways: maintaining affordable housing as well as improving energy efficiency. These are tremendous issues in our community, so this was a win-win," says Akbar.
Collective investment. Community partnership. And creating access to homes and opportunities to build wealth for all the hardworking people of New York City. This is the work we love to do.
Learn about the Habitat NYC Community Fund. Learn more about the inner workings of the 654 Barreto financing on Next City by Jared Brey. And bank local. Open your Business checking or personal Green Checking, account with us today.