A piece by Oscar Perry Abello of Next City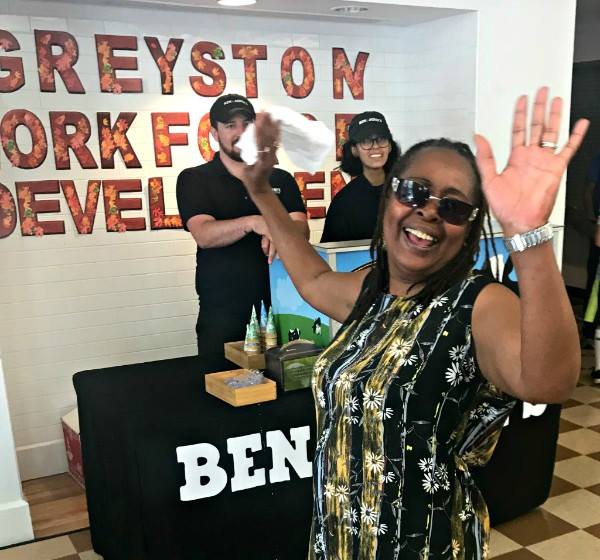 A few weeks ago, we celebrated a milestone- surpassing the 1000 loan mark in our Employee Opportunity Loan program and providing credit to New York City and Westchester workers when they needed it most, helping them build or improve credit scores and accumulate savings.
One of the social enterprises we partner with is Greyston Bakery.
In his recent article "What If Your Job Could Be Your Credit Score?" in Next City, reporter Oscar Perry Abello, wrote, "You may not have heard of Greyston Bakery, in Yonkers, New York, but if you are a fan of Ben & Jerry's Brownie Batter Ice Cream, you know its brownies."
Not only is Greyston Bakery the supplier of the brownies you enjoy in Ben & Jerry's ice creams, they've also established a unique employment model called "Open Hiring." No background checks. No questions asked. People put their name on a list, and when a job is available, they get a call. Greyston Bakery's employment model provides a second chance for people with a criminal record, among other barriers to employment.
In his article, Abello explains the impact our Employee Opportunity Loan for the employees of Greyston Bakery. As Abigail Saunders, the Human Resource Director of Greyston Bakery, noted, "A lot of HR professionals don't understand financial problems at home might affect performance," Saunders says. "The (loan) process is very painless. For whatever they need, it's great. One of the employees took a loan out to help out a family member."
We are incredibly proud to partner with Greyston Bakery as they support the financial health and new beginnings of their employees. Through its Open Hiring model, Greyston Bakery demonstrates equity, inclusion, and people-first business. It's our privilege to stand with them as mission-driven, financial institution, and fellow B Corp.
Read the full story on Next City. Learn more about our Employee Opportunity Loan and the details of our Financial Empowerment Program, which includes free financial counseling with our partner, Neighborhood Trust Financial Partners. Or call Melanie Stern, Director of Consumer Lending, at 718-879-5198 to sign your company up today.