Last year we announced that we became carbon neutral! With the support of fellow B Corp, Carbon Credit Capital, we worked to offset our carbon outputs. Today—we are prouder than ever to support small businesses in the green and sustainability space, like cleantech startup, Conamix. Conamix was one of Spring Bank's earliest recipients of a PPP (Paycheck Protection Program) loan.
Located in Ithaca, New York, Conamix develops cobalt-free materials for lithium-ion batteries used to power clean energy solutions like grid storage, electric vehicles, and, eventually, electric flight. They have grown quickly, with many partnerships in sustainable and cleantech around the world.
How does an Ithaca-based company become a customer of a Bronx-based community bank? Founder and CEO, Charles Hamilton, was looking for the right kind of community bank because he knew prioritizing excellent service would be good for his business.
"As a small business, I knew a small community bank would provide the personal human touch we need and offer the ability to work more directly with the management staff. We've had amazing service at Spring Bank," says Charles.
When the SBA lending options became available, we knew Conamix would qualify.
"I sailed through the PPP application process with Spring Bank. I got notification within days that we were approved, we quickly moved to closing, and the funds have already been disbursed."
For Conamix, the SBA PPP loan has been critical.
"Because of the personal service at Spring Bank, I was approved for the PPP before much larger banks were accepting applications," says Charles.
As an SBA preferred lender, we remain committed to prioritizing the needs of small businesses in New York City, and beyond. We know the COVID-19 health crisis has forced hundreds of small companies and startups to lay off employees or close their doors. We will continue to do what we can to change that story.
"For us, as a startup, the decision to bank with Spring Bank was timely. I didn't anticipate when we would need good service, but I knew a community-based financial institution was the right choice," sayhttps://spring.bank/the-cares-act/s Charles. "And I love that Spring Bank is a B Corp. They know they can do good in the community, generate returns, and provide good service. What's not to love?"
Read more about Conamix. Read about our journey to carbon neutral. Learn more about the CARES Act.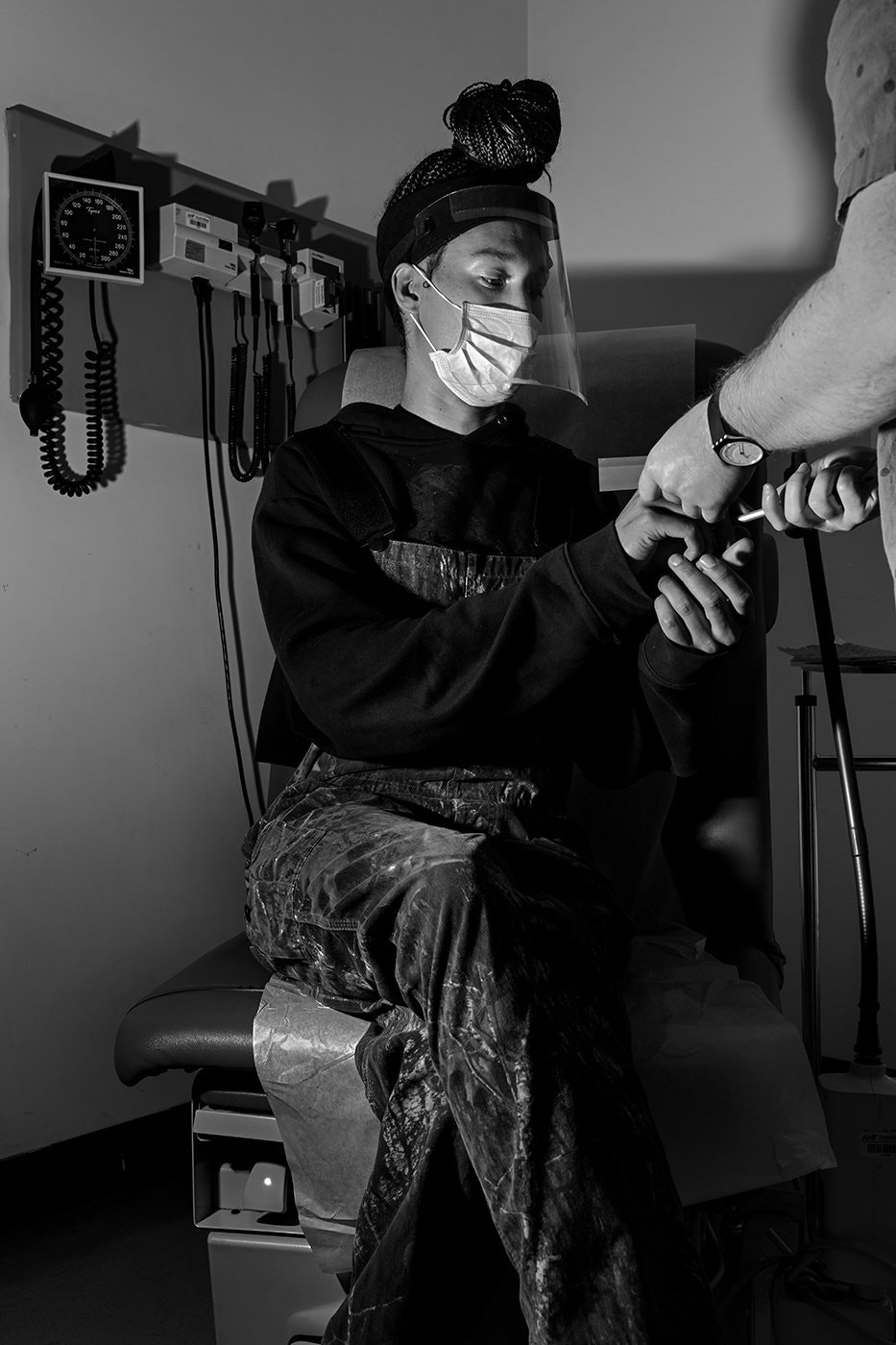 With over 20,000 patients across the city, Callen-Lorde Community Health Center has provided outpatient health care to New York City's LGBTQ and homeless community for over 50 years. So, when COVID-19 infections in New York City spiked in early March and the emergency rooms and hospital beds were overflowing, Charles King, the CEO of Housing Works, knew who to call. Wendy Stark, the Executive Director of Callen-Lorde, quickly took him up on his proposition to work together.
"We quickly pivoted to be part of the city's front-line health care response. And under very dire circumstances, our staff turned a hotel into a field hospital to serve COVID patients. We've needed more staff than we thought because people were sicker than we expected," says Wendy.
In a matter of hours, Housing Works and Callen-Lorde converted a 133-room hotel in Queens into a hospital, pharmacy, and testing center. In addition to managing their telemedicine program for current patients, the Callen-Lorde team worked day and night to support the influx. And they were running out of money. The volume of their services increased, but payment and government support did not.
When the SBA CARES Act funding became available, Wendy immediately applied for the Paycheck Protection Program (PPP) with a large financial institution; they were not successful. Three days before the SBA portal opened for the second round Wendy held an all-team meeting to announce that Callen-Lorde had no choice but to furlough 80 employees— that's when one of their employees referred them to us.
"It's been incredibly emotional. The Spring Bank team worked over the weekend to help us secure the PPP loan, and by Monday morning, I delivered happy news to the team that we did not have to furlough anyone right now," says Wendy. "We had a staff call with the Spring Bank team to celebrate."
The PPP loan provides Callen-Lorde with two months of funding and time to secure longer-term fiscal support as their team continues to work, day and night. The transformation of the health care system, one that is accessible for all New Yorkers, is also of the highest priority for Wendy.
"People have talked about this moment as an equalizer. It's not. COVID-19 has impacted people of color, and people with less access to ongoing services most acutely," says Wendy. "We need a centralized, single-payer, unified system that works to the benefit of our entire society. We need a total transformation."
Callen-Lorde and Housing Works continue to operate the working hospital at the hotel in Queens. They plan to serve as many people as they can for as long as they can. Partnerships with other health centers, affordable housing providers, and community-based organizations have been crucial to their journey. We are humbled and grateful to be one of those partners.
"As a result of COVID-19, we are now connected with a financial institution oriented to serve people who are underbanked. Our overnight partnership with Spring Bank shows the beautiful way a community can organize during a crisis. It's important that we raise our voices together," says Wendy.
Raise your voice on behalf of Callen-Lorde by donating to their emergency fund. Read a feature piece about Callen-Lorde in the New York Times. Learn more about their COVID-19 services. Read about PPP Loan forgiveness on our website.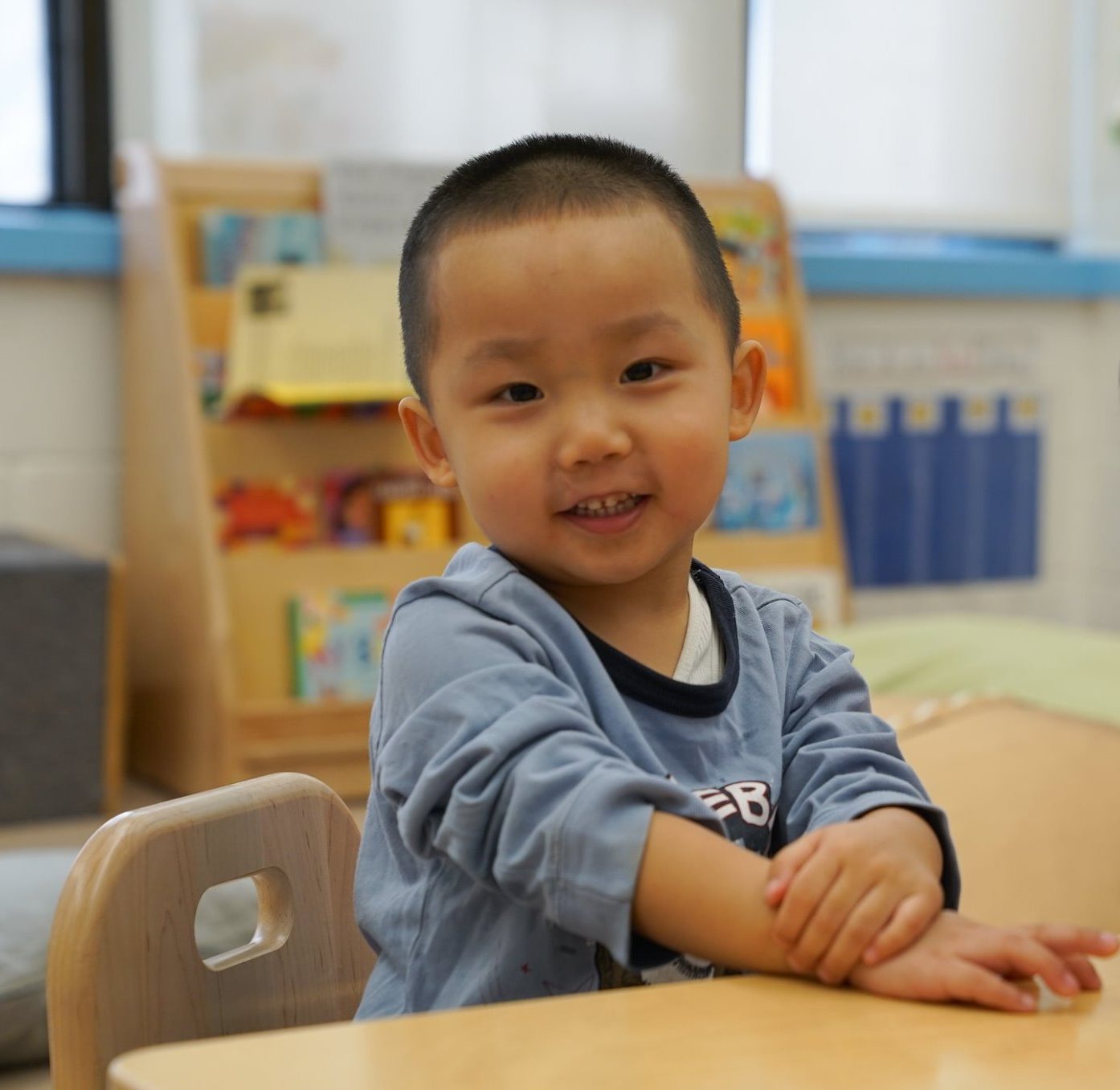 As an SBA Preferred Lender and community bank, we knew we could quickly ramp up to help existing and new customers access the SBAs Paycheck Protection Program (PPP). We reached out to and heard from our small business customers and our nonprofit community partners. Grand Street Settlement—a social services agency that supports thousands of people in New York City–was top of our list.
As soon as Grand St. Settlement realized they would need to close their programs, their teams organized to provide immediate supplies, prepare for virtual programming, and navigate for social distancing, emergency food distribution at their senior centers. Teachers prepped education materials for the parents of 800 preschoolers and 2000+ youth who attend their early childcare and after-school programs. They also adapted to use computers and smartphones to connect with their students.
When we heard that Grand St. Settlement needed a PPP lender, and knowing they and many other nonprofits were not confident their banks would prioritize their application, we made nonprofits a focus of our efforts.
"We are very grateful to Spring Bank. The approval happened very quickly, from one day to the next. I think it was the first time a CEO of a bank texted me directly to tell me we were approved for a loan," says Robert. "It was faster, more efficient—and because Spring Bank has experience in nonprofit lending, they knew exactly what we needed to meet the lending requirements."
The greatest ongoing need of their community continues to be support with social benefits, housing assistance, tax preparation, and legal guidance. The 450+ staff of Grand St. Settlement are working remotely, helping people navigate public systems during this challenging time. Robert Cordero, Executive Director of Grand St. Settlement, is optimistic they will not only survive this unprecedented time but work to rebuild more durable systems as a result.
"The most marginalized groups in New York City are the most resilient," says Robert. "And what's become clear is that healthcare, safe housing, and access to healthy food—these are rights, not privileges. This is laid bare for us to see, and we need policies that provide real economic support and opportunity for everyone."
The PPP will help Grand St. Settlement make payroll for the next two months and maintain their infrastructure. We are proud to support Robert and his team as they focus on the needs and health of the families and communities they serve across NYC.
"At Grand St. Settlement, we focus on what we can control. We help people in the neighborhoods we live in and serve to create opportunities. We've survived the depression, the war on poverty, welfare reform—and have continued to create more impact. We have faith we will make it through this," says Robert.
We have faith you will too, Robert. Read more about the work of Grand St. Settlement. Learn about the PPP.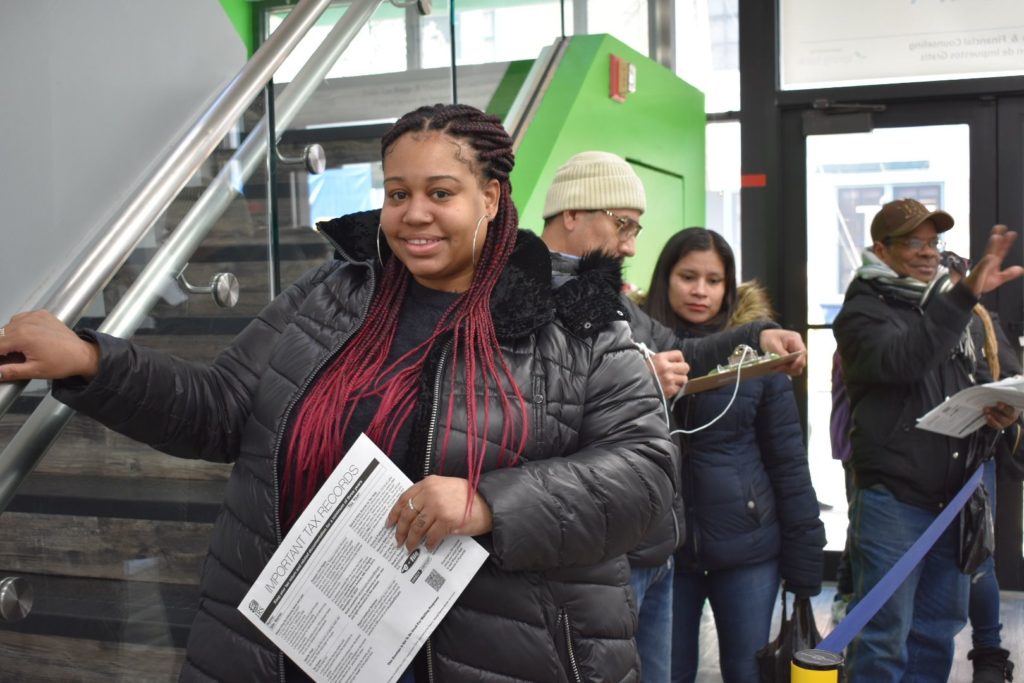 When we opened our doors in the Bronx over twelve years ago, we did it with Ariva, a community-based, nonprofit organization. We have been on this journey together. Not only do we share headquarters at our Bronx offices on 167th street, but we also share a mission to strengthen financial stability and expand the financial inclusion of  New Yorkers.
Ariva provides free tax preparation and free financial counseling to low-income residents of New York City. In December, Ariva received one of eight designations from the Department of Consumer Affair's Office of Financial Empowerment as a New York City Financial Empowerment Center—one of two in the Bronx—and we are, of course, excited to share this news.
"As a New York City Financial Empowerment Center, we can extend our reach and better serve our clients. It also adds a new dimension to our work and the impact we make," says Irene Baldwin, Executive Director of Ariva.
Since 2003, Ariva has prepared free tax returns for over 100,000 clients, returning more than $150 million in total refunds. Returns vary in dollar amount, and many of Ariva's clients return year after year. They often count on their tax return to support their annual household income. Eighty-eight percent of Ariva's clients earn less than $30,000 annually; Ariva knows that even a small refund can prevent one of their clients from using predatory financial services and can help a family start saving.
\Witnessing families gain confidence in their financial knowledge, make more informed financial decisions, and increase their financial security are a few of the reasons Ariva's hardworking staff and committed volunteers know their work matters. We are proud to host one of their year-round tax preparation sites and one of their financial counselors in our branch. For Irene, the host matters:
"Spring Bank is the perfect host. We share values and mission. As one of the only banks in the neighborhood, people come to the Bronx branch for their financial needs. We provide complimentary services and offerings and refer clients to each other".
Ariva's services are available to all. Their winter hours for their free tax preparation program are (69 E. 167th Street)
Mondays, Tuesdays, and Thursdays: 4 to 7:30 pm
Wednesdays: 12 to 7 pm
Saturdays: 10 am to 4 pm
The hours for free one-on-one counseling are: (until April 30th)
Mondays, Tuesdays, Wednesdays & Thursdays: 11 am to 7:00 pm
Fridays: 2 to 5 pm
Saturdays: 9 am to 5 pm
Clients are invited to walk-in, and no appointments are needed. Read this checklist to make sure you bring the proper paperwork before arriving.  For more information about Ariva's mission, services and locations across New York City, visit www.ariva.org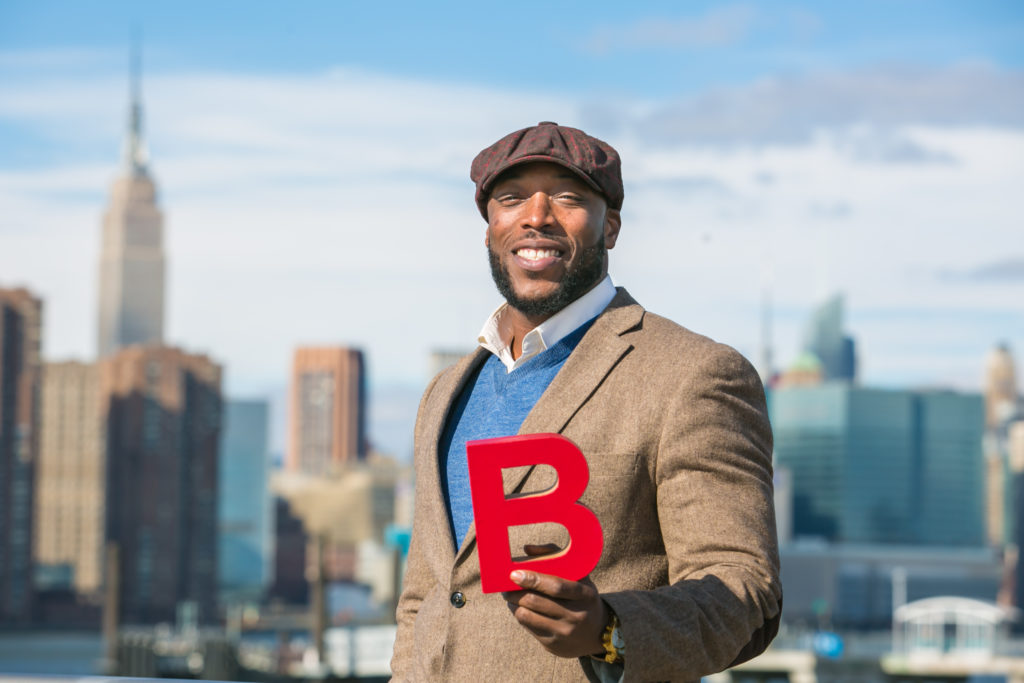 The Spring Bank Green Checking Account
Climate Week 2019, New York City. Thousands of delegates, environmentalists, and conscious consumers engaged in hundreds of panels, events, Sustainable Development Goal (SDG) action-oriented gatherings. Our friends at the Center for Social Innovation hosted the closing Climate Week event, "The Marketplace of the Future," where fellow B Corp Carbon Credit Capital—the NYC-based company that helped us become carbon neutral—showcased their global projects, including the one we support in the Amazon.
Climate Week NYC presents an annual, collective opportunity to stand for the future of our planet. And we invite you to integrate this momentum into your daily life. How? By moving your money to an ethical bank. Why? Because traditional financial institutions invest in oil, mono agriculture, logging, and other industries that contribute to our current climate crisis. You may be unknowingly supporting their investsments if you don't know exactly where they put their—aka your–money. We encourage you to find out. Set-up a meeting with the lending team or CRA officer at your bank. Ask them to provide a list of their investments in the last five years. If they are working to shift their portfolio, like us, this is a good sign.
One of the steps we've taken in our journey is to offer a Green Checking account. It's our completely paperless personal checking account with zero maintenance fee options and no overdraft fees. All you need is an email address, and your monthly statements are sent to you electronically. And, when you access your Green Checking account through the Spring Bank mobile app, you have 24/7 access to your money without printing or recycling statements ever again.
You can trust that when you bank with us, we invest your dollars back into the community. As a mission-driven, ethical bank, and the first B Corp bank in New York City, we work hard to support the community through small-dollar consumer loans and small business microloans. It's our part in building an inclusive economy and a healthier planet.
Open a Green Checking account today. Learn about our journey to carbon neutral and what it means to be an ethical bank. Read 3 Ways to Know If You Deposit Your Money in an Ethical Bank. Check out our recent 2019 Best For The World Award from B Lab.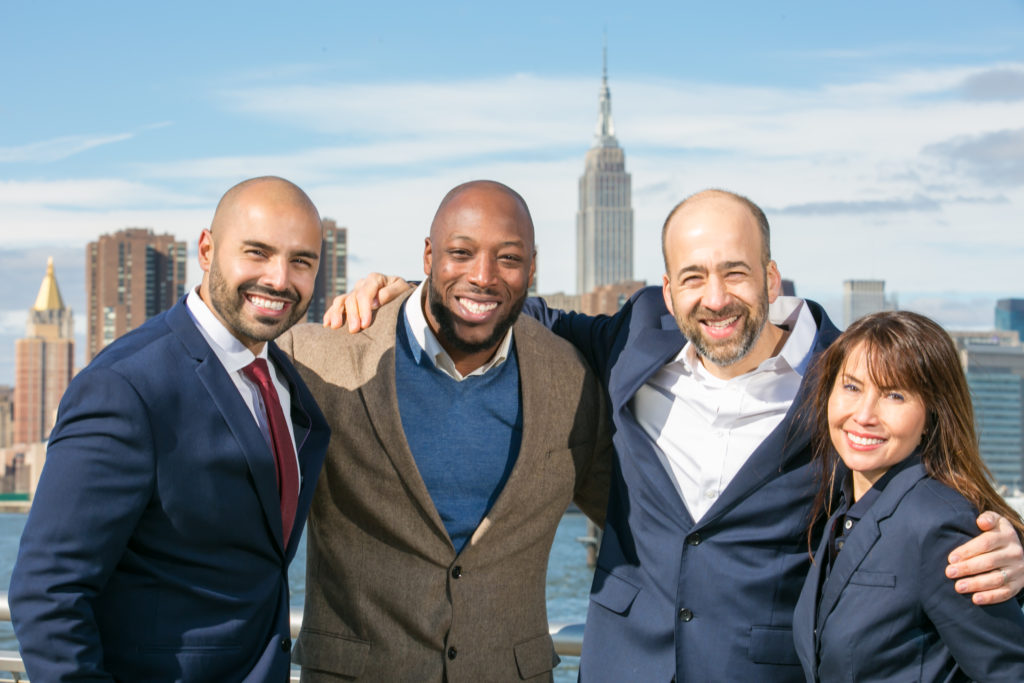 Corporate social responsibility. Sustainably responsible investing (SRI). Ethical banking. Banks have joined the world of sustainable business. And the language about their on-the-ground environmental and social impact isn't exactly clear. Banks know the growing LOHAS (Lifestyle on Health and Sustainability) and the conscious consumer movements value over 300B dollars. Creating a prime marketing opportunity for financial institutions, they brand products like "Clean Energy Savings" and "Green Checking" (check out the Spring Bank Checking account after you finish this blog!) So, it is greenwashing? Or is your financial institution legitimately leveraging their investments to make a positive difference?
Here are three tips to know if your bank is ethical:
Your Bank's Community Reinvestment Act (CRA) rating?
Start by looking at your bank's publicly available CRA rating. The CRA legislation was passed in 1977 to prevent the practice of redlining and to minimize systemic financial exclusion. We are proud to have received the highest available CRA rating from the FDIC, "Outstanding," based on our record of meeting the credit needs of low and moderate-income neighborhoods in 2018.
Is Your Bank a US Treasury Certified Community Development Financial Institution (CDFI)?
Since 1994 the United States Treasury has certified a singular number of banks as CDFIs based on their use of deposits to provide low-and moderate-income communities the credit they need. If your bank is a designated CDFI, you can be certain that your money is lent to the communities that need capital the most. We proudly became designated as a CDFI in 2014 and have received numerous awards and recognition from the CDFI Fund.
Is Your Bank a B Corp?

B Corps, or Benefit Corporations, lead the way of metrics-based reporting and transparency to impact in the sustainable business movement. Businesses obtain B Corp status in two ways: completing the B Impact Assessment and through the legal business structure of a Benefit Corporation. B Corps receive a score through the B Impact Assessment which measures the impact on workers, customers, suppliers, community and the environment. Stakeholder primacy drives B Corps to "build a durable and shared prosperity for all."

We are honored to be New York State's first B Corp bank and to receive four awards as Best For The World among the top 10 percent of all B Corps—just last week! And to that point, next week marks the annual B Corp retreat in Los Angeles. We are excited to gather with the movement. If you are attending, we would love to have you join our CEO, Demetris Giannoulias, and our partners at Neighborhood Financial Trust for a Tuesday breakout session at 2:45 PM titled: "Employee Financial Health as Smart Business." We will address the financial challenges faced by employers and employees and available tools by which to build healthy financial workplaces. Check the schedule on the retreat app on Sunday for more details.

We'd be happy to talk with you about financial inclusion, affordable banking products like our Start Loan and Green Checking account and how together, we can build an economy that benefits all of us.

Find the CRA rating of any bank in the USA. Learn more about ethical B Corp banks and their scores. Read about our 2019 Best For The World award.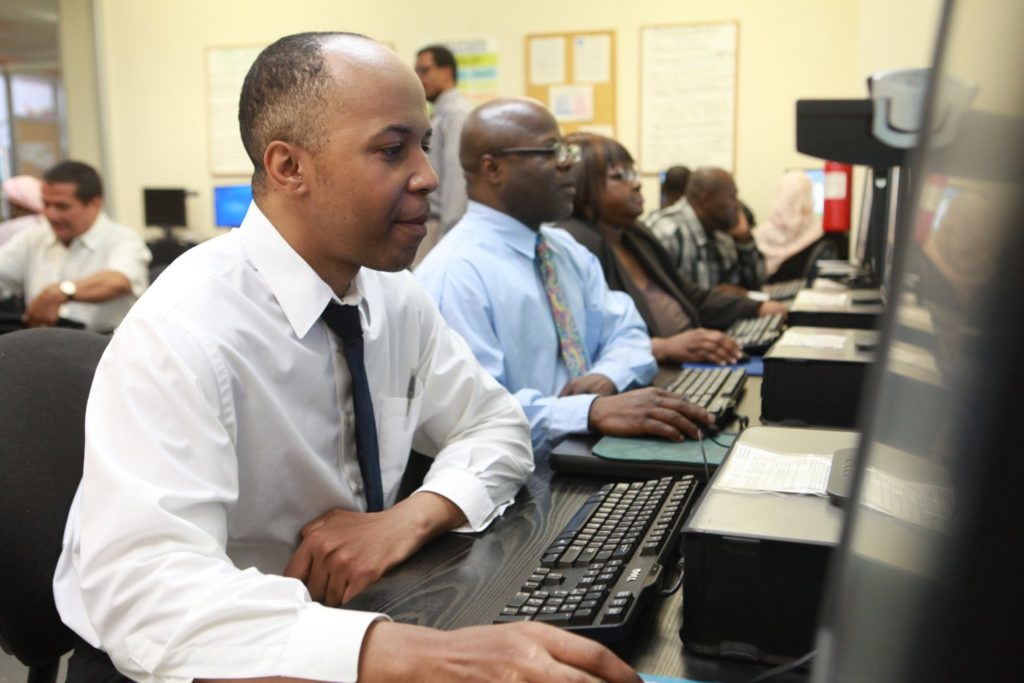 One of the things we love most about being a community bank is our community partners. We are privileged to work with dozens of advocates and nonprofit leaders in a collective effort to redefine the economic narrative of the Bronx. And if you're from the South Bronx, you've likely heard of one of our favorites: The HOPE program, parent organization to Sustainable South Bronx. Restorative justice is the core of its mission, creating jobs in the environmental/sustainability industry. They empower low-income residents of the South Bronx and beyond through job training focused on green construction and building maintenance and through a social enterprise that provides paid employment while making New York City more environmentally sustainable.
Started by the well-known social justice advocate, Majora Carter, Sustainable South Bronx, was created to put a stop to the environmental injustice occurring in Hunts Point. Fifteen thousand trucks drive through Hunts Point every weekday, the highest truck passage point in the city. As a result, Hunts Point experiences poor land use and brownfields, and poor health impacts for the residents.
The HOPE Program is shifting this narrative.
"The folks who live in the Bronx have lived with poor land use for years. And as we restore it, they have first access to these jobs," says Kelly LoBianco, the Chief Program Officer of The HOPE Program about Sustainable South Bronx.
Sustainable South Bronx is one of three work readiness training programs The HOPE program offers. Over 12 weeks, 480 hours, and on-the-job training, students gain skills to address the green construction and environmental needs of  New York City and acquire sustainability certifications. From work readiness to job retention and career advancement support, The HOPE Program supports people in the Bronx starting over. And this summer, they launched a new financial literacy program that got us excited.
"We taught money management and banking skills to over 500 students. And with the support of on-site Spring Bank staff, we now help folks get banked," says Linda Nguyen, Digital Literacy Director of The HOPE Program.
We are proud to have helped over 30 students open a Green Checking account this summer. The HOPE Program supports direct deposit by covering the $25 for each student, and their students are taking advantage.
Why is this so exciting for us? Because as people bank, they build wealth. Not only do they save money a few times a week by avoiding check-cashing fees, but they also begin to build credit and a relationship with a bank. The HOPE Program knows that banking the Bronx is key to the growth and flourishing of its hard-working residents.
The financial literacy program opened the door for many students to begin a new career journey through other programs at The HOPE Program.
"A lot of our students aren't working. They need a job when they come to us. Employment not only helps them keep their housing, but we work to connect them to jobs that can help them build a meaningful career and give them dignity," says Kelly. "We want to make sure the folks we serve have a fighting chance at succeeding. We are working to offer employer-based, industry informed training that will get folks jobs today for tomorrow's economy."
Learn more about the upcoming HOPE training programs. Open your Spring Bank Green Checking account and learn more what it means for us to be an ethical bank and one of the first B Corps in New York City.
A graduate of Grace Outreach Photo Credit: Grace Outreach
This is Grace Outreach.
"We are the first step in career development, and we work with women to help them determine their best path forward." — Danae McLeod, Executive Director, Grace Outreach.
They have one of the highest pass rates of the TASC new High School Equivalency Test (TASC) in the Bronx and they are known for their adaptable, nimble approach to the needs of the women they empower. Founded in 2004, Grace Outreach serves low-income women of all ages, primarily from the Bronx, who seek to enhance their academic skills, pursue higher education and find employment. In 15 years, they have helped more than 1300 women to earn their high school equivalency diplomas, pursue higher educational goals and develop fulfilling careers. Their commitment to the financial independence of women could not be more crucial for the overall economic growth of the Bronx, currently ranked at 62nd out of all 62 counties in New York State for the educational attainment levels of its residents.
Starting with their High School Equivalency Program, they help women prepare for the TASC exam.  Grace Outreach classes cover each part of the exam: math, social studies, science, reading, and writing. According to Danae, it's a challenging exam.
"We have the highest pass rate in the Bronx; 55 percent compared to the 40 percent borough rate," says Danae. "The exam is the first step for most of our students.
Grace Outreach meets women right where they are, fine-tuning their programming to meet the needs of their students. Since many of their students live in shelters and earn under $10,000 a year their primary focus is often shifting their immediate circumstances. Grace Outreach helps women to see beyond the pressing needs of today and to see themselves as capable of educational and professional success.
"Most of the women we teach become first-generation college students. When they start with us, many don't think they are college material, but we work with them to explore degrees and the jobs they lead to," says Danae.
Part of their career exploration includes specific training programs with local community organizations. Grace Outreach partners with dozens of training programs including Hot Bread Kitchen's bakers' training program; Per Scholas's technology skills training program; a customer service training with the Retail Action Project via LaGuardia Community College; and a paid internship program with Montefiore Hospital.
We are proud to partner with and support the incredible impact of Grace Outreach. Danae reached out to Ines Marino, our Director of Small Business Lending, about our nonprofit line of credit. "We had a cash flow gap between funding seasons and needed a back-up. There are always delays in payments with grantors. We are very grateful that Spring Bank supported us," says Danae.
Grace Outreach offers open enrollment for all programs. The next cohort for their TASC classes begins in May. To enroll today, call the Grace Outreach offices at (718)328-0580 or text GED123 to 25827. To learn how you can join Grace Outreach in supporting the financial independence of women in the Bronx, read here. And for more information about our nonprofit lending options as part of our Community Impact Program, contact Ines Marino directly at imarino@springbankny.com.