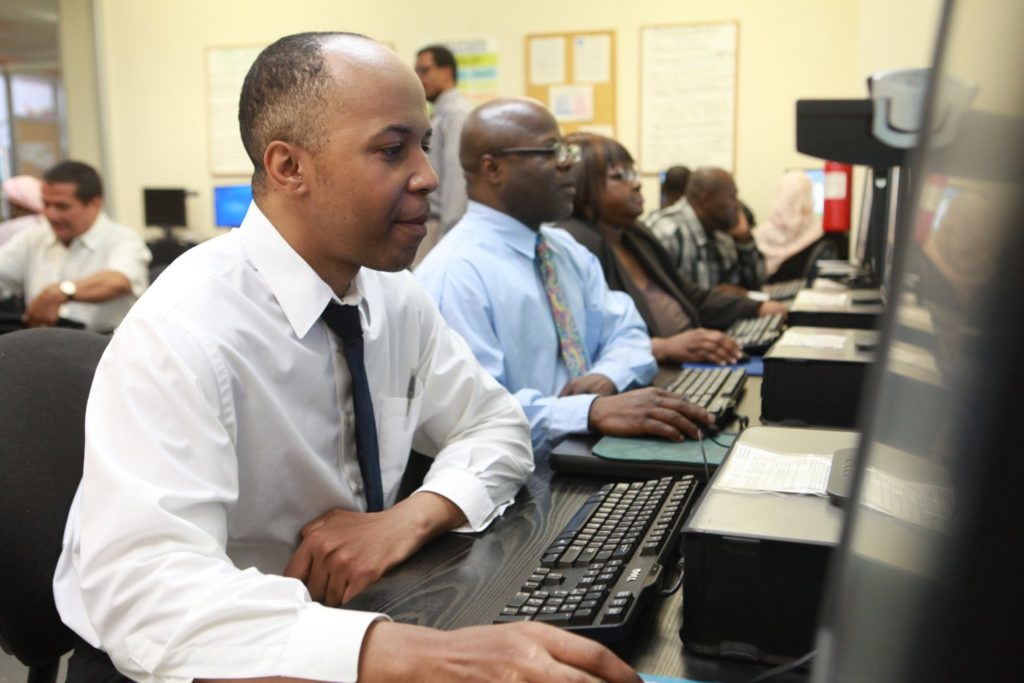 One of the things we love most about being a community bank is our community partners. We are privileged to work with dozens of advocates and nonprofit leaders in a collective effort to redefine the economic narrative of the Bronx. And if you're from the South Bronx, you've likely heard of one of our favorites: The HOPE program, parent organization to Sustainable South Bronx. Restorative justice is the core of its mission, creating jobs in the environmental/sustainability industry. They empower low-income residents of the South Bronx and beyond through job training focused on green construction and building maintenance and through a social enterprise that provides paid employment while making New York City more environmentally sustainable.
Started by the well-known social justice advocate, Majora Carter, Sustainable South Bronx, was created to put a stop to the environmental injustice occurring in Hunts Point. Fifteen thousand trucks drive through Hunts Point every weekday, the highest truck passage point in the city. As a result, Hunts Point experiences poor land use and brownfields, and poor health impacts for the residents.
The HOPE Program is shifting this narrative.
"The folks who live in the Bronx have lived with poor land use for years. And as we restore it, they have first access to these jobs," says Kelly LoBianco, the Chief Program Officer of The HOPE Program about Sustainable South Bronx.
Sustainable South Bronx is one of three work readiness training programs The HOPE program offers. Over 12 weeks, 480 hours, and on-the-job training, students gain skills to address the green construction and environmental needs of  New York City and acquire sustainability certifications. From work readiness to job retention and career advancement support, The HOPE Program supports people in the Bronx starting over. And this summer, they launched a new financial literacy program that got us excited.
"We taught money management and banking skills to over 500 students. And with the support of on-site Spring Bank staff, we now help folks get banked," says Linda Nguyen, Digital Literacy Director of The HOPE Program.
We are proud to have helped over 30 students open a Green Checking account this summer. The HOPE Program supports direct deposit by covering the $25 for each student, and their students are taking advantage.
Why is this so exciting for us? Because as people bank, they build wealth. Not only do they save money a few times a week by avoiding check-cashing fees, but they also begin to build credit and a relationship with a bank. The HOPE Program knows that banking the Bronx is key to the growth and flourishing of its hard-working residents.
The financial literacy program opened the door for many students to begin a new career journey through other programs at The HOPE Program.
"A lot of our students aren't working. They need a job when they come to us. Employment not only helps them keep their housing, but we work to connect them to jobs that can help them build a meaningful career and give them dignity," says Kelly. "We want to make sure the folks we serve have a fighting chance at succeeding. We are working to offer employer-based, industry informed training that will get folks jobs today for tomorrow's economy."
Learn more about the upcoming HOPE training programs. Open your Spring Bank Green Checking account and learn more what it means for us to be an ethical bank and one of the first B Corps in New York City.