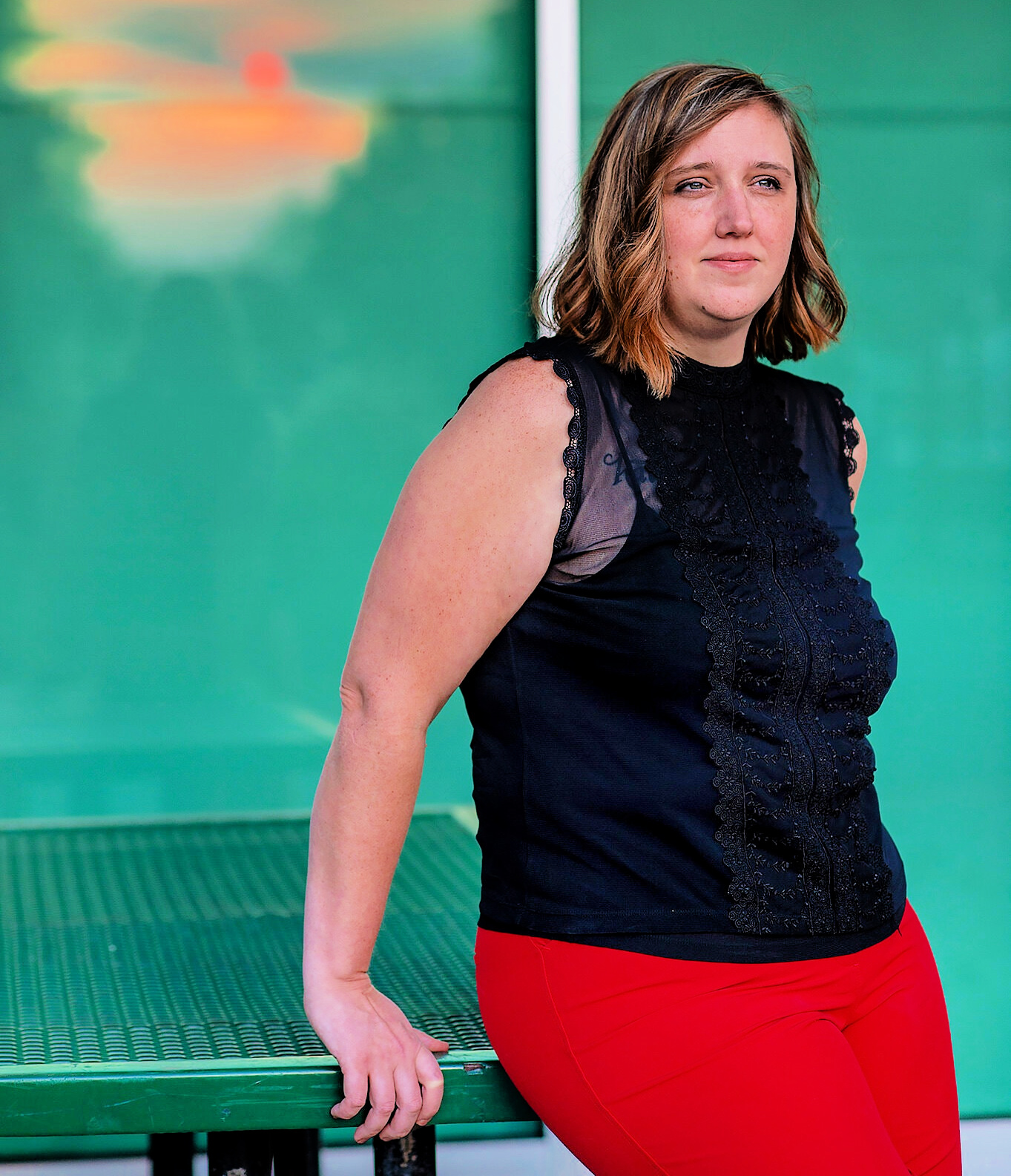 Photo Credit: Ultranauts, NY Times
As a mission-driven, community-based bank, we prioritize our neighbors and the unique financial needs of the Bronx and Harlem. Since the day we opened our doors in the South Bronx over thirteen years ago, we have been grateful for the partnership of many small businesses and values-aligned organizations, including some of New York City's oldest and most reputable nonprofits.
When COVID-19 hit, we responded by supporting our small business and nonprofit partners when they needed it most. Hours after the CARES Act passed in April of this year, our lending team got to work to assist organizations with their applications for a Payment Protection Program (PPP) loan.
We are proud to report that as of this month, we secured 360 PPP loans–valued at $86.8 million–for small businesses and nonprofits in the New York City area.  With these funds, organizations retained over 5,000 jobs.
 At the height of the lockdown, we helped Callen Lorde Community Center– a primary care center dedicated to serving the LGBTQ and homeless communities–secure a PPP loan that allowed them to continue their critical work on the frontlines of New York City's battle against COVID-19. Our partnership helped them retain 80 of their employees, all while running a temporary hospital out of a hotel in Queens.
Additionally, our lending team supported other major nonprofits organizations like Grand Street Settlement–a social services agency that helps thousands of New Yorkers–and The Forward–one of New York's oldest Jewish media publications. In total, we secured PPP loans for 53 nonprofits valued at $35 million, funding that they otherwise may not have received if they had gone to a larger bank.
But we didn't stop there. We also partnered with values-aligned companies that are revolutionizing the business world. We take particular satisfaction in our work with Ultranauts, a company that mainly employ autistic workers for technology jobs.
With 75 percent of its workforce on the autistic spectrum, Ultranauts uses a unique set of operational policies and practices. Recently featured in The New York Times, their remote work model and unique accommodations have become a model for businesses looking to foster inclusion. And yet, pivoting to 100 percent remote working could not shield them from the economic downturn caused by the global pandemic. Ultranauts lost business as their clients made cuts to cope with the impact. To cover these unexpected costs, they partnered with us to secure a PPP loan that allowed them to adapt to the changing market, and soon, they were flourishing once again. Ultranaut acquired new clients and has plans to expand its workforce from 90 to 200 employees in the next two years.
We are proud to support organizations that, like us, are working to build an economy that includes and nurtures every individual's talents. We are proud to help small businesses and nonprofits continue their work during this historic time.
If your small business or nonprofit requires financial support during this time, we can help you secure a lending option that best suits your organization. Do not hesitate to contact us at 718-879-5000. And we can set up a small business checking account or a nonprofit checking account so that you keep your money local, investing in communities in New York City that have been impacted by the COVID-19 pandemic.
Check out the article about Ultranauts in The New York Times. Read about our work with Callen Lorde Community Center, Grand Street Settlement, and The Forward. Open a small business checking account today.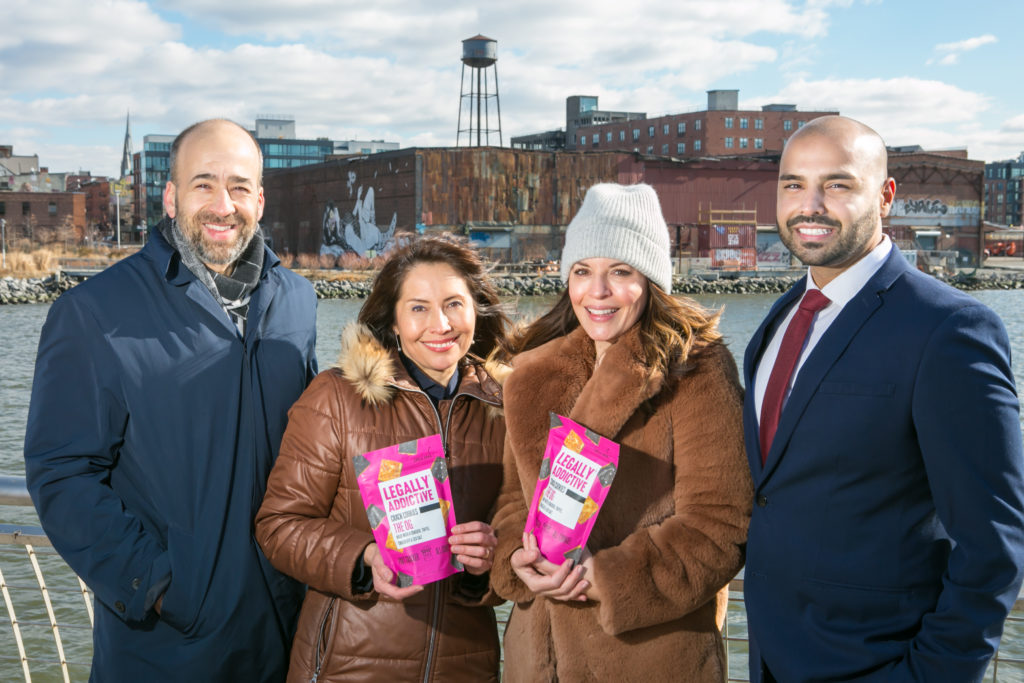 Pictured Above: Legally Addictive, one of our very successful small business clients in New York City, with our CEO and CLO
Just a few weeks ago, we hosted a 'Bronx Small Business Resource Fair.' The staff of New York City's Office of Small Business Services (SBS) joined us at our Bronx headquarters.  Dozens of local businesses and budding entrepreneurs attended to connect with them and to learn how to grow their organizations. We were thrilled to partner with Councilwoman Vanessa Gibson to host this event.
The purpose of the gathering was for city agencies to offer critical information to small business owners as they launch companies in the Bronx. Equally important, agencies shared about new business regulations. From the Department of Environmental Protection to Sanitation and Consumer Affairs, businesses learned how to avoid easy violations and keep their businesses in good standing.
Our CRA Officer, Melanie Stern, opened the event by sharing about our mission, noting the commitment from the city representatives to the thriving of the local economy in the Bronx.
"The city representatives with us today are committed to the growth of small businesses as they are a key part of a thriving community. Additionally, they understand that an outcome of gentrification is business displacement," said Melanie.
In his opening remarks, SBS Commissioner Greg Bishop highlighted important SBS initiatives. He spoke about how important it is for small business owners to understand local regulations, so they avoid hefty fines. Recent SBS  initiatives include "We Fund Credit," providing affordable lines of credit to women entrepreneurs and "BE NYC," helping more black-owned businesses start and grow.
Our co-sponsor, Councilwoman Gibson, welcomed our guests and talked about the numerous ways community and government collaboration can support the viability of the small businesses in the neighborhood. She highlighted recent efforts of how the city stepped in to support the sustainability of a multi-generational,family-owned sports apparel retailer near Yankee Stadium.
We are proud to partner with and support the hardworking city officials, entrepreneurs, and community change agents in the Bronx. And, we are grateful to be a community-focused bank, serving as a resource and gathering place for our neighbors. Thank you to the SBS, Commissioner Greg Bishop, and Councilwoman Gibson for co-hosting a very special day.
Read about SBS. Learn about our Small Business Lending Program. Open a Small Business Checking account.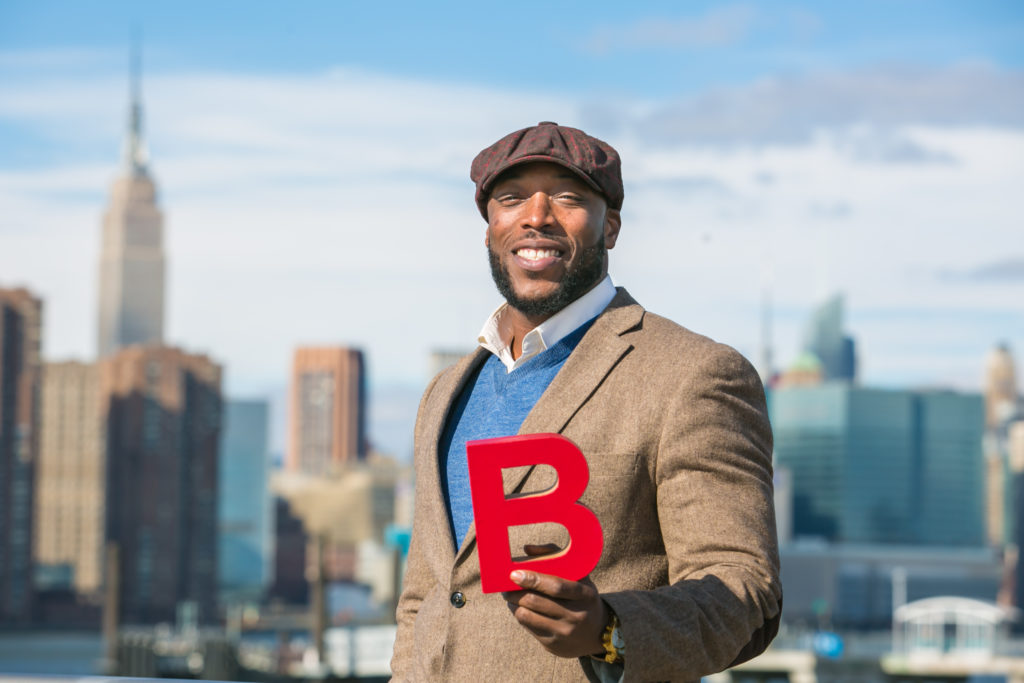 The Spring Bank Green Checking Account
Climate Week 2019, New York City. Thousands of delegates, environmentalists, and conscious consumers engaged in hundreds of panels, events, Sustainable Development Goal (SDG) action-oriented gatherings. Our friends at the Center for Social Innovation hosted the closing Climate Week event, "The Marketplace of the Future," where fellow B Corp Carbon Credit Capital—the NYC-based company that helped us become carbon neutral—showcased their global projects, including the one we support in the Amazon.
Climate Week NYC presents an annual, collective opportunity to stand for the future of our planet. And we invite you to integrate this momentum into your daily life. How? By moving your money to an ethical bank. Why? Because traditional financial institutions invest in oil, mono agriculture, logging, and other industries that contribute to our current climate crisis. You may be unknowingly supporting their investsments if you don't know exactly where they put their—aka your–money. We encourage you to find out. Set-up a meeting with the lending team or CRA officer at your bank. Ask them to provide a list of their investments in the last five years. If they are working to shift their portfolio, like us, this is a good sign.
One of the steps we've taken in our journey is to offer a Green Checking account. It's our completely paperless personal checking account with zero maintenance fee options and no overdraft fees. All you need is an email address, and your monthly statements are sent to you electronically. And, when you access your Green Checking account through the Spring Bank mobile app, you have 24/7 access to your money without printing or recycling statements ever again.
You can trust that when you bank with us, we invest your dollars back into the community. As a mission-driven, ethical bank, and the first B Corp bank in New York City, we work hard to support the community through small-dollar consumer loans and small business microloans. It's our part in building an inclusive economy and a healthier planet.
Open a Green Checking account today. Learn about our journey to carbon neutral and what it means to be an ethical bank. Read 3 Ways to Know If You Deposit Your Money in an Ethical Bank. Check out our recent 2019 Best For The World Award from B Lab.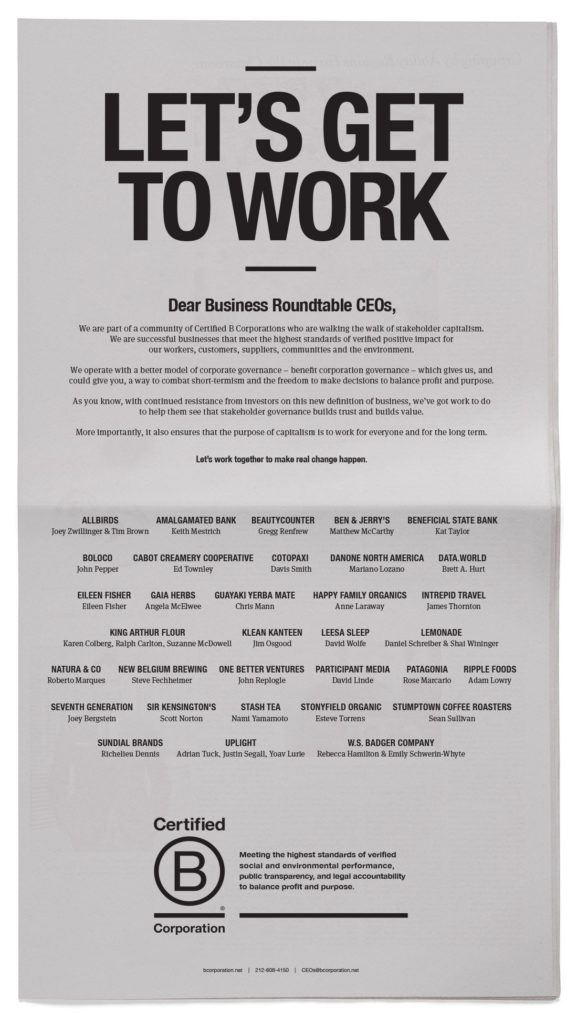 There are rare moments in life when the path you've chosen is affirmed. The hard work, the commitment, and at times, the uncertainty are validated.  And this week, we at Spring Bank, along with 2500+ of our B Corp peers, experienced one of those moments.
Shareholder Primacy is No Longer Supreme
On August 19th,  The Business Roundtable, which represents CEOs of America's largest companies, changed their shareholder primacy mantra with an announcement that they would work 'to promote an economy that serves all Americans', with commitments to fair compensation for employees; ethical dealings with their suppliers; support of local communities in which they work; protecting the environment by embracing sustainable practices. And an effort to foster diversity and inclusion. Included in this announcement are companies like Vanguard, Progressive, and JPMorgan Chase & Co.
Yeah, we know. Let's "Get to Work."  
As the first B Corp bank in New York City, and a proud part of the global B Corp movement,  which started 15 years ago can't help but say, 'yeah, we know.' Stakeholder primacy is in our DNA.
"It's been a long time coming, and we applaud their statement, but its one thing to talk the talk and another to walk the walk," says Demetris Giannoulias, our CEO. "We've been prioritizing stakeholders as a movement for years now. How will these companies change so that their actions match their words?"
Before we opened the doors to our headquarters in the Bronx in 2007, we took time to listen, to understand the needs of the residents in the Bronx. We formed partnerships with community-based organizations, whom we work with every day to build an inclusive economy. We continually develop new products and services, like our Start Loan, Green Checking and lending options for nonprofits and small businesses, as our clients' needs change. Thankfully, we aren't unique in this. Our B Corp colleagues use their businesses as vehicles for community, environmental and systemic transformation, too. So, when the Business Roundtable came to the "stakeholder table," we were encouraged by their words and are hopeful that they will implement changes. The B Corp movement encouraged them to "Get to Work." Thirty-three of our peers including Patagonia, Danone, Happy Family Organics, Beauty Counter, Ben & Jerry's and Eileen Fisher, to name a few, signed a full-page letter to the Business Roundtable (in the image above) in a two-page spread in the New York Times last Sunday. The key point? It's time to build a sustainable, durable and shared economy—together.
A New Economy: The Table is Big Enough for All of Us
We are so proud to be leading this shift in NYC along with Certified B Corps around the globe. We invite the leaders of financial institutions to walk the walk with us. We can create an inclusive economy—where people of all backgrounds have access fairly priced financial products,  to help them build wealth and create financially secure futures. The good news is that the inclusive economy table is big enough for all of us.
Read The Business Roundtable Announcement. Follow B the Change, the B Corp movement's media outlet and dig into the movement's response. Learn about our affordable banking products, designed to build credit, savings, and new beginnings for people typically excluded from our current economic model. And take your seat at the table by moving your money into a local, community bank.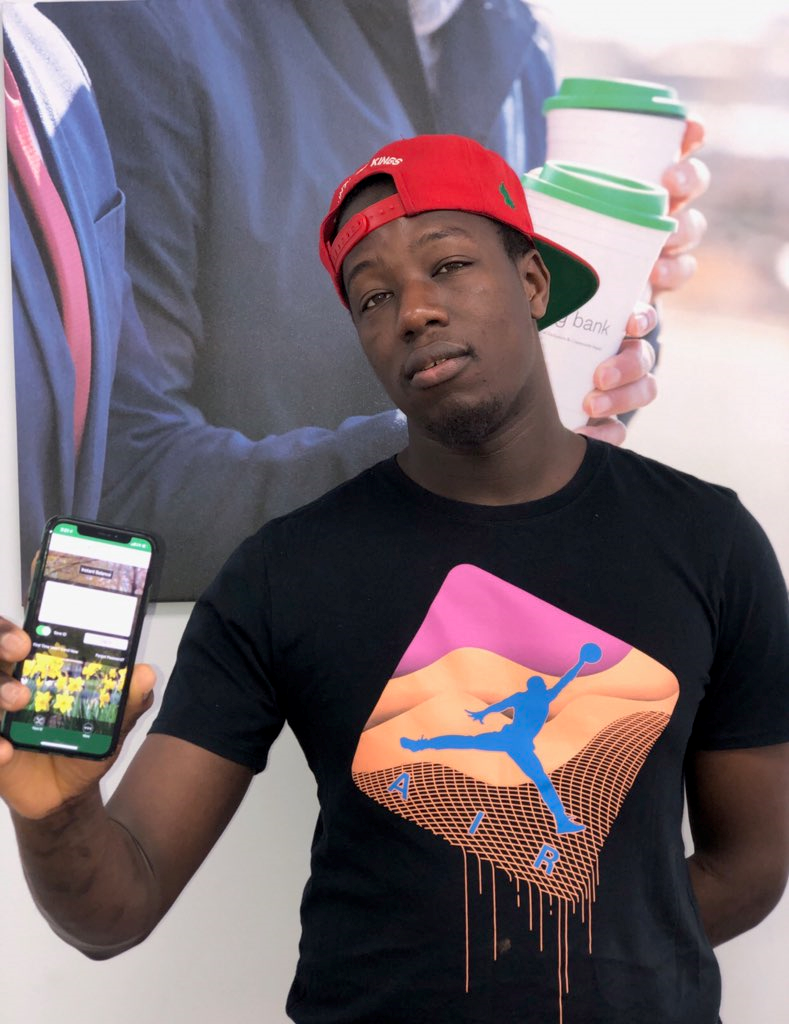 Financial inclusion. We hope that if you know about our humanized approach to banking, you also know that we are committed to building financially inclusive communities. We believe every New Yorker deserves an equal opportunity to build credit and long-term prosperity. We do this by creating access to affordable banking products– and, with the Spring Bank mobile app, you have access to our mission-driven products and services, regardless of where you live in the city. Yaguaba, a Spring Bank customer, describes his experience with our online platform and mobile app this way:
"Online banking has made my life easier. I can do many things from home. I pay my bills through the Spring Bank mobile app. I can transfer money from one account to another. The best part about the app is that I can lock my card every time I've misplaced it," says Yaguaba.
Transfer money. Pay bills. And stay in control of your budget. Our free mobile banking app allows you to manage your Spring Bank personal accounts from your phone or tablet from anywhere in the world, anytime you want. The app allows you to easily and securely
• View Account Balances.
• Check Account History.
• Pay bills and send payment to other people with PopMoney.
• Transfer funds between eligible accounts.
• Find the nearest Spring Bank Banking Centers and free ATM locations (including all Citibank branch ATMs)
• Make mobile deposits (by submitting photos of the front and back of checks).
To gain access to your account information from your mobile device, first, enroll in our Online Banking platform.*
Download the Spring Bank mobile banking app available for iOS and Android today! Or for more information, give us a call at 718-879-5000 or go to hllp://www.springbankm.com to enroll. We'd be happy to set you up so that you have 24/7 access to your Spring Bank accounts!
* Standard mobile web fees may apply so do contact your mobile carrier for more information.
Coo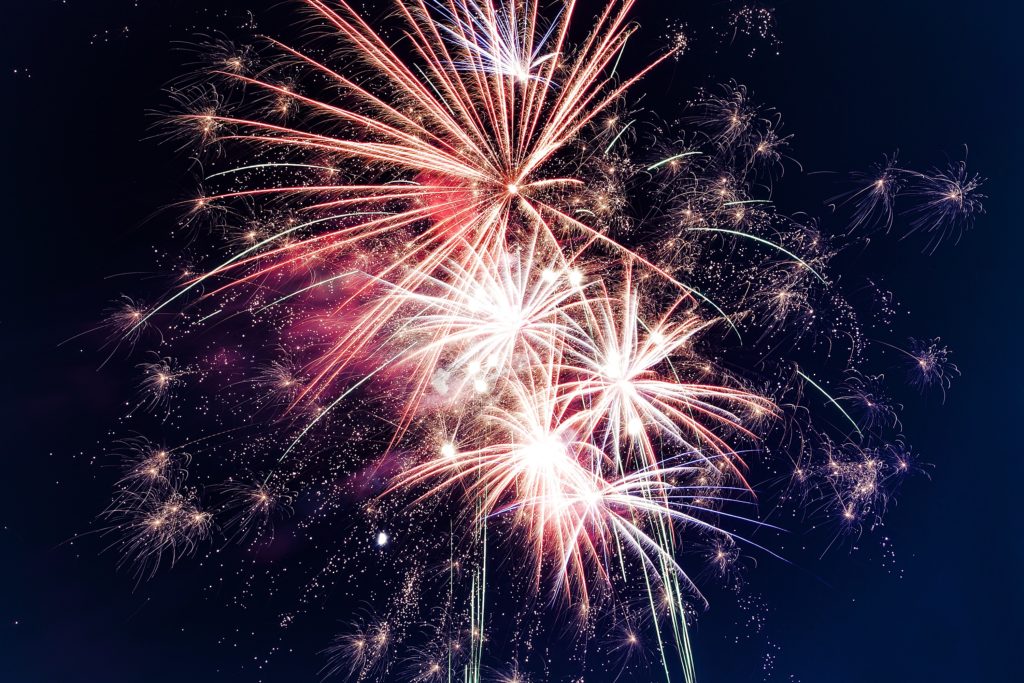 kouts in the city parks, endless slices of watermelon, and one of the best fireworks displays in the world. The celebration of Independence Day on the 4th of July in New York City is magical. Every year we put our work aside and acknowledge our independence; our safety, our freedom to express ourselves and to create prosperous lives for our families. We also know independence does not mean equity for all people in our city, especially when it comes to equal access to banking and building wealth.
That's why at Spring Bank, we work hard to ensure New Yorkers have equal opportunity to build financial independence. Our mission is to serve the needs of underserved populations of New Yorkers and small business owners who have typically been excluded from mainstream banks or exploited by check cashers or payday lenders. We create innovative depository and loan products that help unbanked and underbanked consumers avoid getting trapped in cycles of debt, and we offer affordable financial products– like our unique Start Loan which can help build credit and savings- so that our city thrives! We believe that every family has the right to financial freedom on the 4th of July and every day.
Let us know how we can support you in meeting your financial goals. And check out our personal checking accounts, savings accounts, and our online banking.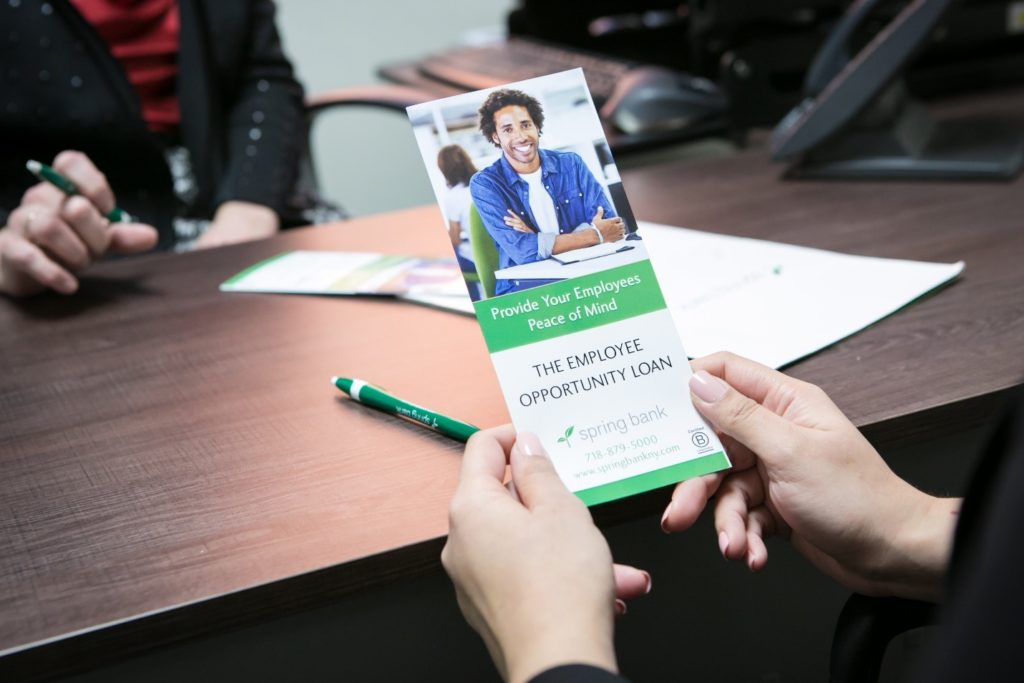 Celebrating 100's of Financially Empowered Employees with over 1000 Employee Opportunity Loans
Crave Fishbar and Grand Street Settlement. These are just two of the companies in New York City we've supported over the last few years as they support the financial wellbeing of their employees. Through our Financial Empowerment Program, these social enterprises offer their employees access to both free financial counseling via our partner, Neighborhood Trust Financial Partners, and our Employee Opportunity Loan. By offering their employees this financial employee benefit, they create healthier, more productive workplaces.  And we are proud to announce, we've provided over 1000 loans to New York City and Westchester workers when they most needed it and helped them build or improve credit scores and accumulate savings.
Why is this a milestone worth celebrating? Because half of American employees are very concerned about their financial security, and two-thirds don't have enough savings to cover three months of expenses. Financial security—or lack thereof– impacts productivity. According to a January 2019 report from the American Management Association, "Employers are starting to realize that it's not just the physical health that impacts employees but their financial health as well. Employees who are financially sound and without significant money worries at home are happier and more focused on the job."
Whether businesses prepare for it or not, financial stress shows up at work. We know our Financial Empowerment Program offers a solution to ease not only this stress but also empowers employees with greater financial capability. We don't claim to solve all the financial concerns of employees, but we do know we've helped working New Yorkers bridge the occasional gap between unexpected expenses and available savings and help to alleviate financial stress.
"Every time an employee has an emergency, they can use the Employee Opportunity Loan instead of going to an exploitative online, payday lender or borrowing against retirement. Through our Financial Empowerment Program, we seek to improve long-term financial outcomes for employers and employees. We feel we are making a difference," says Melanie Stern, Director of Consumer Lending.
Our data tell us we are making a difference. On average, people who secure our Employee Opportunity Loan and make timely payments have seen their credit scores increase 56 points or see a first-time score of as much as 700 points after one year. Healthy credit scores create access people need to build wealth. Employers can play a huge part in this! Our vision is for every New York City employer to adopt a Financial Empowerment Program as part of their employee benefits package.
"Ultimately, our goal is for every employer to understand that financial health and security creates healthier, more productive workplaces," says Melanie.
How does it work? The Financial Empowerment Program serves as a tech-enabled comprehensive financial health tool for an employee with two connected opportunities:
The Spring Bank Employee Opportunity Loan provides up to$2500 with no minimum credit score requirement and built-in savings and credit building features. Payments are directly deposited from payroll to a savings account, and borrowers can seamlessly continue to make deposits into savings after the loan has been paid. We accept ID NYC to make it accessible for most New Yorkers.
The Trusted Advisor program from Neighborhood Trust Financial Partners gives employees access to free, unlimited, and personalized financial counseling via phone, Skype, or text. NTFP counselors help their clients create financial action plans and provide weekly check-ins to assess progress
We know that financial counseling, when supported by access to an affordable, small-dollar loan provides a comprehensive financial health benefit for employees. Via our fintech platform employees can take advantage of either or both offerings. And it's zero cost, zero hassle for employers. Learn more about our Employee Opportunity Loan or how you can support your employees with our Financial Empowerment Program by contacting Melanie Stern at mstern@springbankny.com or at (718) 879-5198.
Heidy De La Cruz, our Bronx Branch Manager, is in service to her team and her customers. With every interaction, her mission is to offer support, even if it's not related to banking.  
"I always try to support a customer in any way they need it. Sometimes it's offering a point of view or providing resources. I like to help people in any way possible even if it's for only ten minutes," says Heidy.  
When Heidy started working as a receptionist at Spring Bank six years ago, she knew she wanted to build her career in banking. But looking back she can hardly believe how far she's come so quickly.  
"When I started at Spring Bank, I had a smaller mentality for life. I felt comfortable as a receptionist. But within a couple of years, I saw new opportunities, and I started asking for more work," says Heidy.  
With the encouragement of colleagues, it started to click for Heidy. Not only was she capable of succeeding as a banker, but she was also in pursuit of becoming a manager.  
"I started growing. I asked the bankers if they needed help because I wanted to learn more. Working as a receptionist wasn't enough for me. I wanted to learn all aspects of the bank so that I could easily solve any client problem," says Heidy.
Heidy's career development is no surprise to us. Her commitment to her learning and her leadership has paid off. In just a year becoming the Branch Manager of our Bronx branch, she led the effort to increase the size and effectiveness of her team. She gives credit to her colleagues and her hardworking team for their consistent encouragement and support.  
"I doubted myself so many times. But I have great support at Spring Bank. If I ask for help, they are always willing to answer my questions, "says Heidy.  
In addition to her role as Bronx Branch Manager, Heidy is also studying Business Administration with a focus on management. She receives her associate degree in the spring of 2020 and begins her bachelor's degree at Baruch College that fall. Heidy is also the proud mother of three, beautiful girls.  
"My girls are my highest motivation. I can't tell them to be someone if their mom isn't someone," says Heidy. "They tell me, 'Mom, I want to be like you.' I tell them, 'No, you'll do better than me. When life gives you an opportunity, make the most of it. If you do good by people, good things will happen to you," says Heidy.
'Doing good by people' is the approach Heidy takes every day in her work at Spring Bank. She views each customer as part of the Spring Bank Family.
"We are not an ordinary bank. We know who you are, and when you bank with us, you become our family. We will offer you 100 percent of our attention, know your family, care about your future. That's why you should bank with us," says Heidy.
We are very proud of Heidy, her hard work and commitment to her growth and the "family" she's grown at our headquarters in the Bronx. Learn how you can join the Spring Bank family by opening a personal checking account online. Check out our small business checking. And stop by our branches in the Bronx or Harlem. As Heidy puts it, "if we can do good by you," in any way, let us know.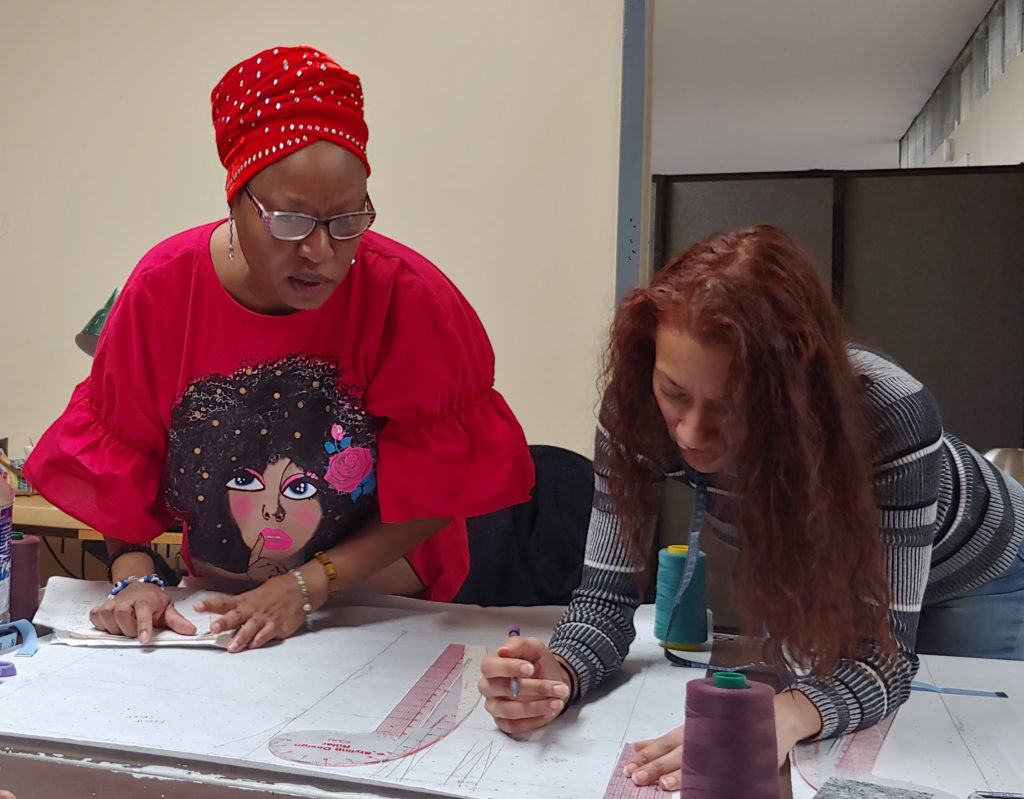 Photo Credit: Custom Collaborative
She's a force to be reckoned with. Former lawyer. Graduate of Georgetown. And the Founder and Executive Director of Custom Collaborative. At age 6, Ngozi Okaro decided to become a lawyer because she understood lawyers to be problem-solvers. A problem she later faced? As a tall woman, the challenge of finding fashionable, flattering clothing. In 2011, as her honeymoon approached, she decided to find a tailor who could design a few custom pieces. Enter Miriama, a Harlem-based seamstress. Ngozi's friendship with Miriama gave her insight into the challenges faced by women in the fashion industry—designers and dressmakers- particularly women from low-income and immigrant communities. They struggled to build strategic networks, sell their clothing lines and earn a living wage. Ngozi saw the opportunity to use her problem-solving skills to launch an organization which empowers women and promotes inclusion in New York City.
Since 2014, Custom Collaborative has supported dozens of female fashion designers and dressmakers, most of them just beginning a career in fashion. A New York City-based nonprofit, Custom Collaborative is an entrepreneurship and workforce development organization that trains and supports women from low-income and immigrant communities in launching fashion careers and businesses. By learning standard techniques and ethical business practices, participants professionalize their sewing and design skills, overcome barriers to employment, and ultimately, over time will change the economics of the industry.
Women engage with Custom Collaborative across three programs: a training institute a business incubator, and launching this May, a profit-sharing, worker-owned cooperative. Participants represent 15 different nations; 80 percent of Custom Collaborative participants live below the federal poverty line, and 85 percent of their students are mothers. The vision for a worker-owned cooperative developed as the team at Custom Collaborative saw the need for longer-term support for their graduates.
"We want to pay a fair wage from the beginning. As we pool our resources, we have bigger visibility, and collectively, we can earn more income." Says Ngozi.
Custom Collaborative partnered with Legal Aid in Harlem and the Economic Development Clinic as part of the CUNY Law School to learn how to create a successful worker-owned cooperative. Every worker-owner has an equal vote and receives dividends, from the floor sweeper to the lead designer.
The cooperative is a one-stop-shop for fashion design, manufacturing, and sales, produced and managed by graduates of Custom Collaborative's training and incubator programs. They accept sample and white label, contract manufacturing orders of 1 – 200 pieces and sell made-to-measure clothes to individual clients. And did we mention that at least 90 percent of Custom Collaborative designs are made from repurposed and upcycled textiles? Yes. Triple bottom line impact.
Custom Collaborative's worker-owned cooperative goes live in May. Follow the incredible impact of Custom Collaborative on social. Buy a one-of-a-kind handbag online. And if you feel called to deeper engagement, they are also looking for advisors to support strategy and growth. Get in contact at info@customcollaborative.org
We say this all the time and this time is no exception: we have the best clients. When Ngozi came to our branch in Harlem to open an account we knew we could support her by offering zero maintenance fees on her accounts. And if she ever needs it, our nonprofit lending offering is "tailored", with flexible terms to suit the needs of nonprofits when they have gaps in funding. Learn more about the benefits we offer to nonprofits and open your checking account online or small business checking account online today.