A piece by Oscar Perry Abello of Next City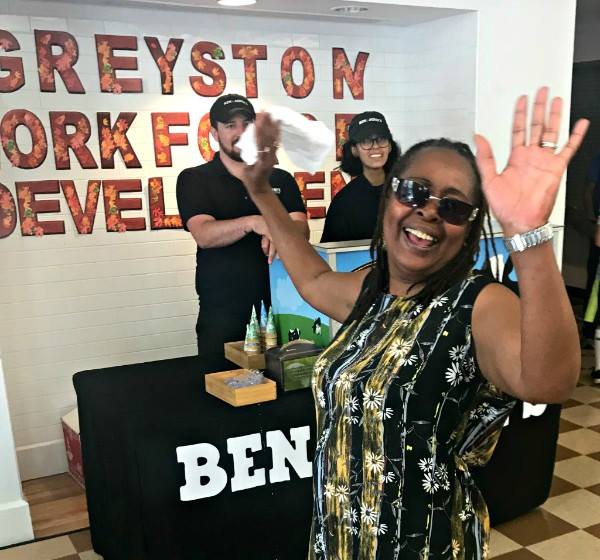 A few weeks ago, we celebrated a milestone- surpassing the 1000 loan mark in our Employee Opportunity Loan program and providing credit to New York City and Westchester workers when they needed it most, helping them build or improve credit scores and accumulate savings.
One of the social enterprises we partner with is Greyston Bakery.
In his recent article "What If Your Job Could Be Your Credit Score?" in Next City, reporter Oscar Perry Abello, wrote, "You may not have heard of Greyston Bakery, in Yonkers, New York, but if you are a fan of Ben & Jerry's Brownie Batter Ice Cream, you know its brownies."
Not only is Greyston Bakery the supplier of the brownies you enjoy in Ben & Jerry's ice creams, they've also established a unique employment model called "Open Hiring." No background checks. No questions asked. People put their name on a list, and when a job is available, they get a call. Greyston Bakery's employment model provides a second chance for people with a criminal record, among other barriers to employment.
In his article, Abello explains the impact our Employee Opportunity Loan for the employees of Greyston Bakery. As Abigail Saunders, the Human Resource Director of Greyston Bakery, noted, "A lot of HR professionals don't understand financial problems at home might affect performance," Saunders says. "The (loan) process is very painless. For whatever they need, it's great. One of the employees took a loan out to help out a family member."
We are incredibly proud to partner with Greyston Bakery as they support the financial health and new beginnings of their employees. Through its Open Hiring model, Greyston Bakery demonstrates equity, inclusion, and people-first business. It's our privilege to stand with them as mission-driven, financial institution, and fellow B Corp.
Read the full story on Next City. Learn more about our Employee Opportunity Loan and the details of our Financial Empowerment Program, which includes free financial counseling with our partner, Neighborhood Trust Financial Partners. Or call Melanie Stern, Director of Consumer Lending, at 718-879-5198 to sign your company up today.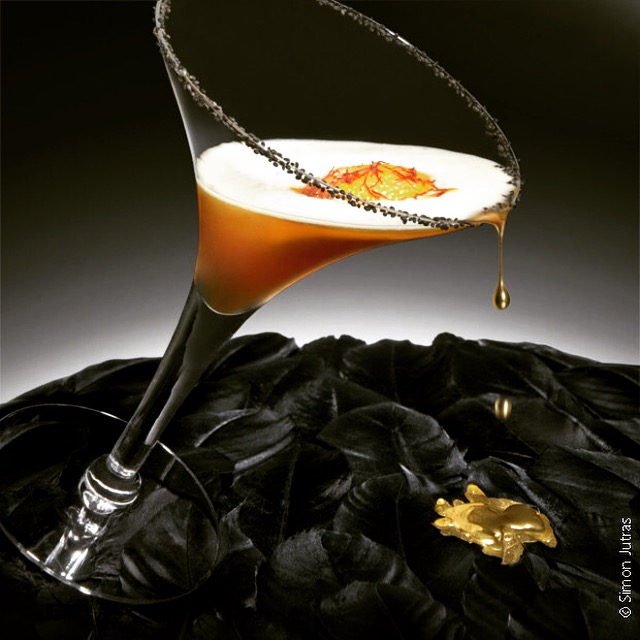 Move along cranberry vodka. Sugar Monk, Harlem's newest cocktail lounge, is designed for cocktail aficionados. For those of us who prefer the spice, there's Thelonius: Whistlepig 10-year rye, allspice, Whistlepig barrel-aged maple syrup, lemon, Meyer lemon, maple & lavender bitters. Or if you're palette favors the tropics, perhaps Trinkle Tinkle is more your style with Probitas white blended rum washed in coconut butter & Damascan rosehip tea, pineapple, coconut, lime, shiso/lemongrass syrup, and aquafaba.
"Where art, mixology, and alchemy combine to transcend the senses and elate the most discriminating palates," Sugar Monk gives attention to every detail in their cocktails— and to their space. Founders Ektoras Binikos, a mixologist and visual artist, and Simon Jutras, a photographer, and designer, create an inclusive environment.
"Sugar Monk somehow transcends gender, race, and sexual orientation. All kinds of people are visiting us. We designed a place where people can come and be themselves, be inspired and excited," says Ektoras.
Described as an "oasis" by clientele, the lounge is very intimate and comfortable with soft lighting and music so that guests can talk to one another. Their unusual cocktail menu categorizes libations into eight categories representing four unique cocktails. The Monk's Dream category, for example, features the 'ancient and mysterious elixirs distilled by monks from nature's flora.' The Little Rootie Tootie, Sugar Monk's selection of non-alcoholic cocktails are crafted as 'playful, exciting and intended to delight.' With the freshest ingredients, infusions and perfectly cut ice to match every libation, you can't go wrong.
"We are very focused on crafting cocktails for the elevated palate. Sugar Monk is a place to learn about the fine art of mixology," says Ektoras. "Our mixologists spend hours practicing their craft. They love it. They view it as an art form."
When Simon and Ektoras came to us to explore our small business lending services, we knew they had created something very special. We were pleased to offer them our SBA-guaranteed Small Business Loan for inventory and a Line of Credit to help them continue to grow the business.
"We love that Spring Bank is in our neighborhood. They are very personable, and Josefa and Ines have been great to work with. We feel like we are part of a family," says Ektoras.
Don't miss the special opportunity to join Sugar Monk for their private opening, this Sunday, June 16th. Three seatings between the hours of 5 and 7 PM; 7:30 and 9:30 PM; and 10 PM and midnight are available for booking until Friday. The evening includes performances curated by Penny Arcade with Joey Arias, Rachel Garniez and Sandra Wiegl with musical direction by Ted Baker. RSVP at: info@sugarmonklounge.com. And if you can't make it this Sunday, do visit them Tuesday through Saturday from 6 pm to 2 am on Frederick Douglass Blvd between 123rd and 124th streets. Read more about Sugar Monk's story. Learn about our Small Business Lending Program or open your personal checking account today.