Last year we announced that we became carbon neutral! With the support of fellow B Corp, Carbon Credit Capital, we worked to offset our carbon outputs. Today—we are prouder than ever to support small businesses in the green and sustainability space, like cleantech startup, Conamix. Conamix was one of Spring Bank's earliest recipients of a PPP (Paycheck Protection Program) loan.
Located in Ithaca, New York, Conamix develops cobalt-free materials for lithium-ion batteries used to power clean energy solutions like grid storage, electric vehicles, and, eventually, electric flight. They have grown quickly, with many partnerships in sustainable and cleantech around the world.
How does an Ithaca-based company become a customer of a Bronx-based community bank? Founder and CEO, Charles Hamilton, was looking for the right kind of community bank because he knew prioritizing excellent service would be good for his business.
"As a small business, I knew a small community bank would provide the personal human touch we need and offer the ability to work more directly with the management staff. We've had amazing service at Spring Bank," says Charles.
When the SBA lending options became available, we knew Conamix would qualify.
"I sailed through the PPP application process with Spring Bank. I got notification within days that we were approved, we quickly moved to closing, and the funds have already been disbursed."
For Conamix, the SBA PPP loan has been critical.
"Because of the personal service at Spring Bank, I was approved for the PPP before much larger banks were accepting applications," says Charles.
As an SBA preferred lender, we remain committed to prioritizing the needs of small businesses in New York City, and beyond. We know the COVID-19 health crisis has forced hundreds of small companies and startups to lay off employees or close their doors. We will continue to do what we can to change that story.
"For us, as a startup, the decision to bank with Spring Bank was timely. I didn't anticipate when we would need good service, but I knew a community-based financial institution was the right choice," sayhttps://spring.bank/the-cares-act/s Charles. "And I love that Spring Bank is a B Corp. They know they can do good in the community, generate returns, and provide good service. What's not to love?"
Read more about Conamix. Read about our journey to carbon neutral. Learn more about the CARES Act.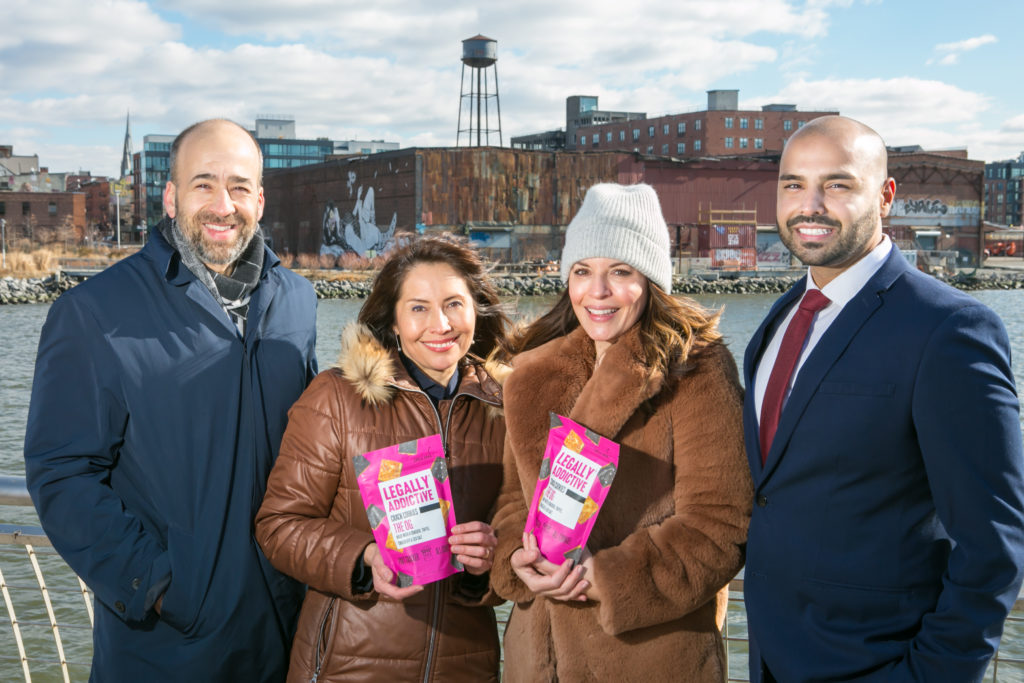 Pictured Above: Legally Addictive, one of our very successful small business clients in New York City, with our CEO and CLO
Just a few weeks ago, we hosted a 'Bronx Small Business Resource Fair.' The staff of New York City's Office of Small Business Services (SBS) joined us at our Bronx headquarters.  Dozens of local businesses and budding entrepreneurs attended to connect with them and to learn how to grow their organizations. We were thrilled to partner with Councilwoman Vanessa Gibson to host this event.
The purpose of the gathering was for city agencies to offer critical information to small business owners as they launch companies in the Bronx. Equally important, agencies shared about new business regulations. From the Department of Environmental Protection to Sanitation and Consumer Affairs, businesses learned how to avoid easy violations and keep their businesses in good standing.
Our CRA Officer, Melanie Stern, opened the event by sharing about our mission, noting the commitment from the city representatives to the thriving of the local economy in the Bronx.
"The city representatives with us today are committed to the growth of small businesses as they are a key part of a thriving community. Additionally, they understand that an outcome of gentrification is business displacement," said Melanie.
In his opening remarks, SBS Commissioner Greg Bishop highlighted important SBS initiatives. He spoke about how important it is for small business owners to understand local regulations, so they avoid hefty fines. Recent SBS  initiatives include "We Fund Credit," providing affordable lines of credit to women entrepreneurs and "BE NYC," helping more black-owned businesses start and grow.
Our co-sponsor, Councilwoman Gibson, welcomed our guests and talked about the numerous ways community and government collaboration can support the viability of the small businesses in the neighborhood. She highlighted recent efforts of how the city stepped in to support the sustainability of a multi-generational,family-owned sports apparel retailer near Yankee Stadium.
We are proud to partner with and support the hardworking city officials, entrepreneurs, and community change agents in the Bronx. And, we are grateful to be a community-focused bank, serving as a resource and gathering place for our neighbors. Thank you to the SBS, Commissioner Greg Bishop, and Councilwoman Gibson for co-hosting a very special day.
Read about SBS. Learn about our Small Business Lending Program. Open a Small Business Checking account.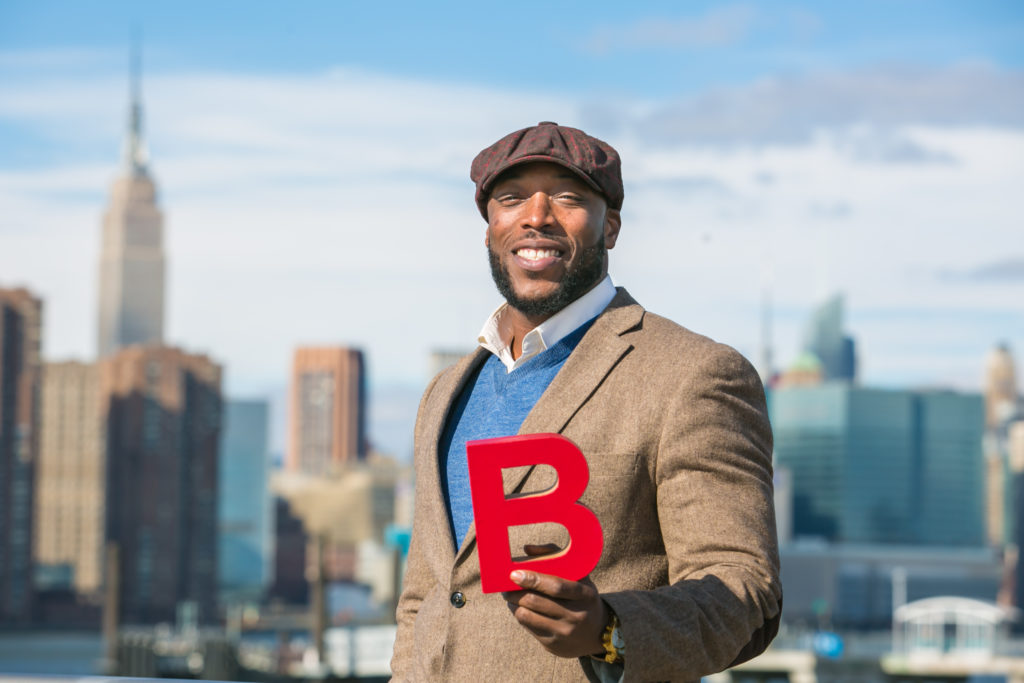 The Spring Bank Green Checking Account
Climate Week 2019, New York City. Thousands of delegates, environmentalists, and conscious consumers engaged in hundreds of panels, events, Sustainable Development Goal (SDG) action-oriented gatherings. Our friends at the Center for Social Innovation hosted the closing Climate Week event, "The Marketplace of the Future," where fellow B Corp Carbon Credit Capital—the NYC-based company that helped us become carbon neutral—showcased their global projects, including the one we support in the Amazon.
Climate Week NYC presents an annual, collective opportunity to stand for the future of our planet. And we invite you to integrate this momentum into your daily life. How? By moving your money to an ethical bank. Why? Because traditional financial institutions invest in oil, mono agriculture, logging, and other industries that contribute to our current climate crisis. You may be unknowingly supporting their investsments if you don't know exactly where they put their—aka your–money. We encourage you to find out. Set-up a meeting with the lending team or CRA officer at your bank. Ask them to provide a list of their investments in the last five years. If they are working to shift their portfolio, like us, this is a good sign.
One of the steps we've taken in our journey is to offer a Green Checking account. It's our completely paperless personal checking account with zero maintenance fee options and no overdraft fees. All you need is an email address, and your monthly statements are sent to you electronically. And, when you access your Green Checking account through the Spring Bank mobile app, you have 24/7 access to your money without printing or recycling statements ever again.
You can trust that when you bank with us, we invest your dollars back into the community. As a mission-driven, ethical bank, and the first B Corp bank in New York City, we work hard to support the community through small-dollar consumer loans and small business microloans. It's our part in building an inclusive economy and a healthier planet.
Open a Green Checking account today. Learn about our journey to carbon neutral and what it means to be an ethical bank. Read 3 Ways to Know If You Deposit Your Money in an Ethical Bank. Check out our recent 2019 Best For The World Award from B Lab.
In Partnership with Habitat New York City Community Fund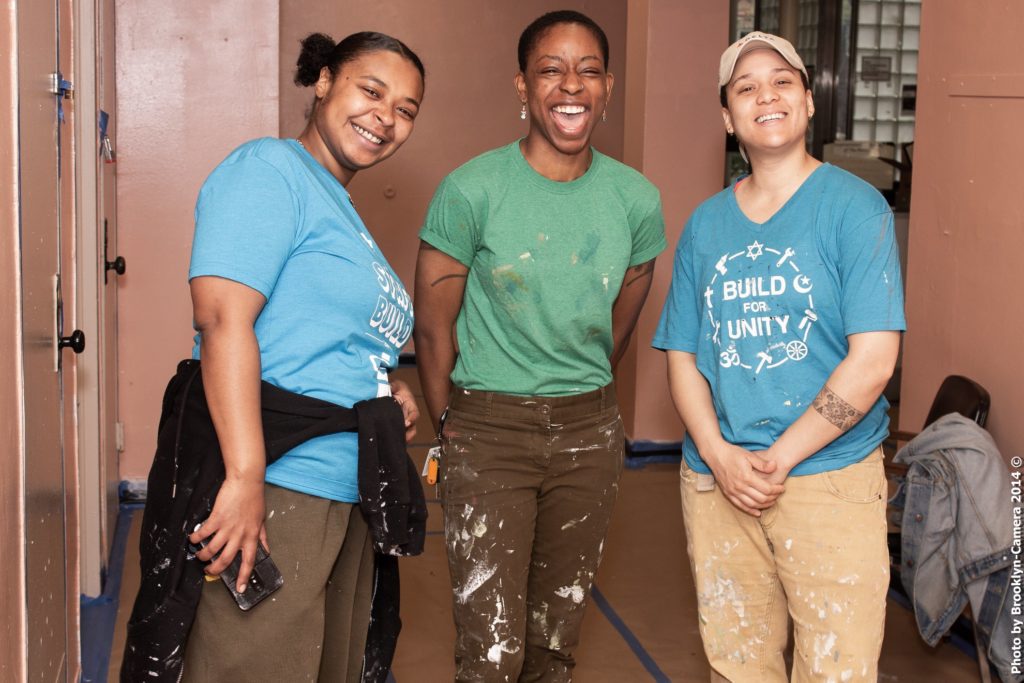 "We have to maintain access. People have a right to live here, to build families here. If we don't have a preservation mindset, we will cease to be New York City," Chris Illum, Executive Director of Habitat NYC Community Fund.
Take a walk through the Lower East Side (LES) of Manhattan, and you'll soon notice a common trend on every block: "For rent" signs plastered on once-thriving neighborhood businesses. Take a walk through the South Bronx, and unsurprisingly, you'll see the same signs on both commercial and residential properties.
"People said the LES would never be worth much. No one saw the influx of foreign investment coming. And it's happening all over the city. If we don't preserve the housing that exists, if we don't have a preservation mindset and maintain housing for all types of people, our city is only for millionaires," explains Chris Illum, Executive Director of Habitat NYC Community Fund.
The Habitat NYC Community Fund is a critical part of their Housing Preservation Program, a multi-faceted initiative that assists low-to-moderate-income New York City homeowners in income-restricted cooperative developments, with programs designed to strengthen their ability to remain in their homes.  The fund was created to preserve existing affordable housing properties in New York City by providing small-scale financing. When their team approached us about a community investment opportunity in the South Bronx, we knew we wanted to consider it.
654 Baretto. This 48-unit, Housing Development Fund Co-Op in Hunts Point had not been fully occupied in years. Hundreds of thousands of dollars in unpaid water bills, dozens of maintenance issues, and years of back taxes put this property into a "catch-22" as Akbar Rizvi, our VP of Lending explains it. The building needed capital to fix the repairs to prevent foreclosure, but it was unable to secure financing because it couldn't afford the water bill.
Quoted in a recent article in Next City, called A Lifeline for Preserving Limited-Equity Co-ops in New York, Akbar says:
"Most banks would hear that and go, 'You know what? No thanks. This doesn't make sense.' But what helped us move forward was our commitment to understanding the full story and not jumping to conclusions — understanding what this HDFC had been through."
We are proud to have joined efforts with the Habitat NYC Community Fund by loaning $265,000 to the co-op for debt-consolidation. So why did we take this risk when most banks would not? It started with a community partnership. Our relationships with Chris lllum and Karen Haycox, CEO of Habitat for Humanity New York City, provided the long-term credibility and trust for us to consider this loan.
"They have always been strong community advocates and supported our work of preservation. We've always wanted to do a deal with Spring Bank, so when 654 Baretto came to us, we knew it was a good place to start together," says Chris.
Secondly, Habitat for Humanity New York City recently became a fellow Community Development Financial Institution (CDFI). Certified by the US Department of Treasury, this designation allows them to make loans to existing resident-owned, multi-family affordable housing developments and nonprofit affordable housing developers. As a CDFI, Habitat for Humanity New York was able to launch their community fund and partner with other innovative lenders in restoration and preservation projects like 654 Baretto.
"Part of the reason we became a CDFI and launched the fund was to ensure working-class folks who fight so hard to be in this city can create long-term, generational wealth over time," says Chris.
And lastly, the preservation of community in the South Bronx is key to our mission as a B Corp and as an ethical bank. Building an inclusive economy requires a collective effort.
"We are a small fund. We are not going to solve the housing crisis in New York City single-handedly. And we can't build ourselves out of the problem. Spring Bank helped us to stem the tide for this property. We know community funds like this create stability and access to our city," says Chris.
We couldn't agree more.
"Partnering with Habitat for Humanity New York City to meet the financing needs of this borrower aligned with the bank's mission in many ways: maintaining affordable housing as well as improving energy efficiency. These are tremendous issues in our community, so this was a win-win," says Akbar.
Collective investment. Community partnership. And creating access to homes and opportunities to build wealth for all the hardworking people of New York City. This is the work we love to do.
Learn about the Habitat NYC Community Fund. Learn more about the inner workings of the 654 Barreto financing on Next City by Jared Brey. And bank local. Open your Business checking or personal Green Checking, account with us today.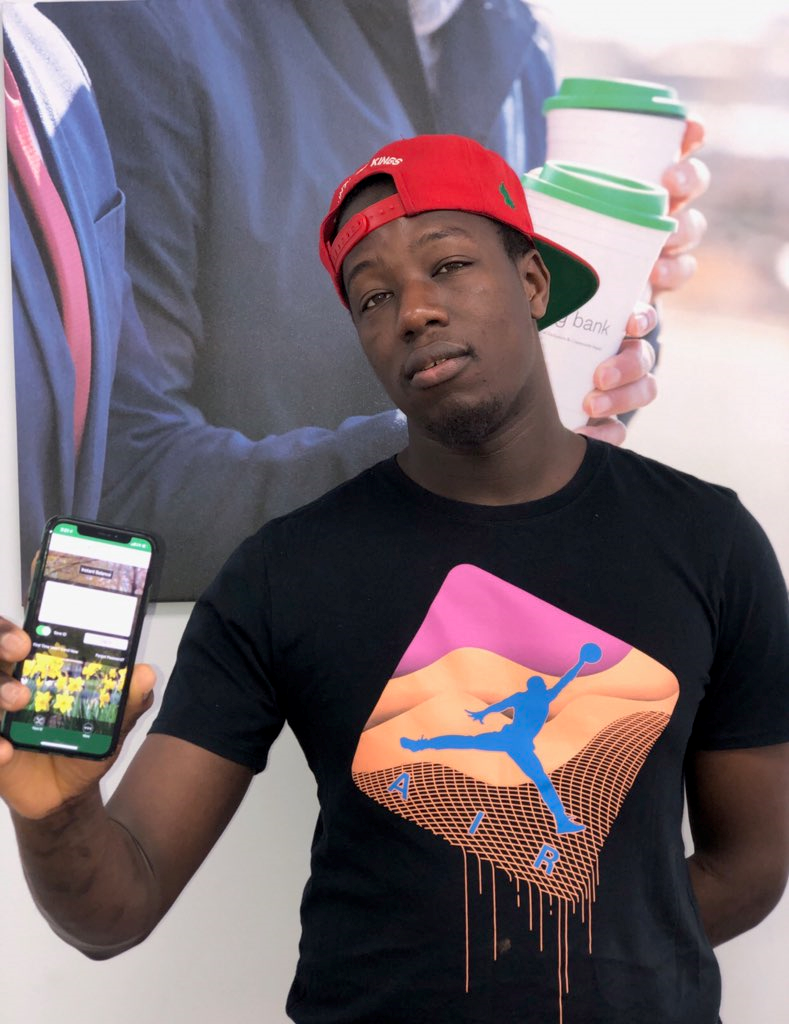 Financial inclusion. We hope that if you know about our humanized approach to banking, you also know that we are committed to building financially inclusive communities. We believe every New Yorker deserves an equal opportunity to build credit and long-term prosperity. We do this by creating access to affordable banking products– and, with the Spring Bank mobile app, you have access to our mission-driven products and services, regardless of where you live in the city. Yaguaba, a Spring Bank customer, describes his experience with our online platform and mobile app this way:
"Online banking has made my life easier. I can do many things from home. I pay my bills through the Spring Bank mobile app. I can transfer money from one account to another. The best part about the app is that I can lock my card every time I've misplaced it," says Yaguaba.
Transfer money. Pay bills. And stay in control of your budget. Our free mobile banking app allows you to manage your Spring Bank personal accounts from your phone or tablet from anywhere in the world, anytime you want. The app allows you to easily and securely
• View Account Balances.
• Check Account History.
• Pay bills and send payment to other people with PopMoney.
• Transfer funds between eligible accounts.
• Find the nearest Spring Bank Banking Centers and free ATM locations (including all Citibank branch ATMs)
• Make mobile deposits (by submitting photos of the front and back of checks).
To gain access to your account information from your mobile device, first, enroll in our Online Banking platform.*
Download the Spring Bank mobile banking app available for iOS and Android today! Or for more information, give us a call at 718-879-5000 or go to hllp://www.springbankm.com to enroll. We'd be happy to set you up so that you have 24/7 access to your Spring Bank accounts!
* Standard mobile web fees may apply so do contact your mobile carrier for more information.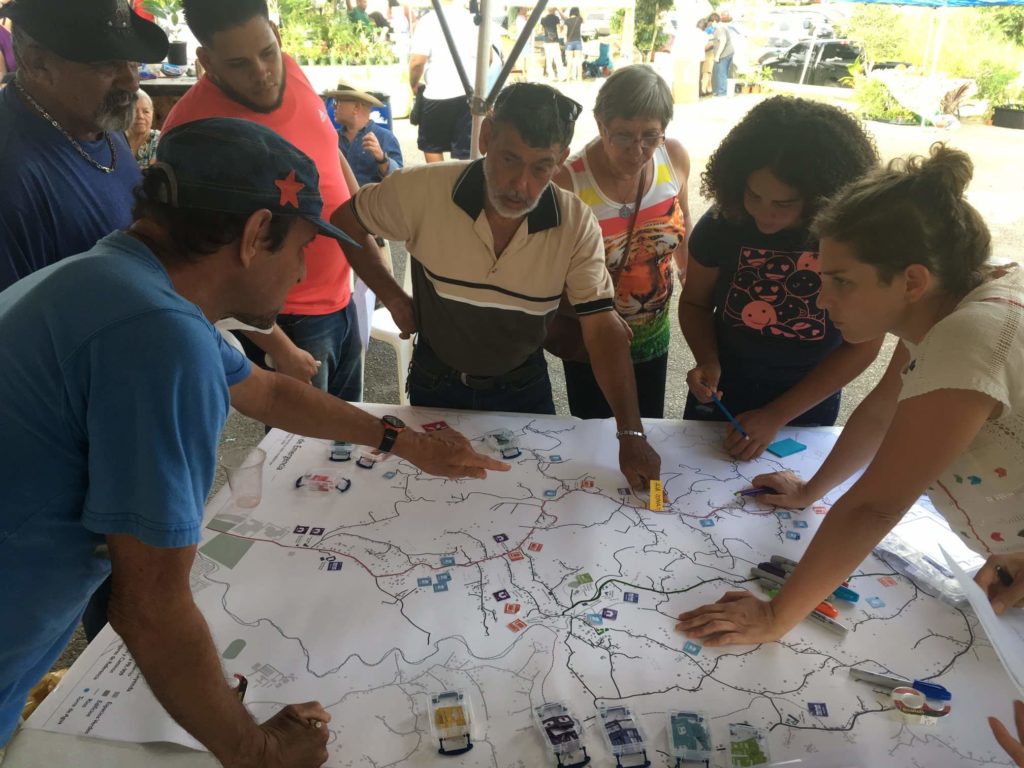 Photo Credit: Hester Street
What does a neighborhood shaped by its people look like? How do communities take ownership over their schools, their streets, and how they change and develop? And how do we create the B Corp movement's vision of a "shared and durable prosperity for all?"
This is what Hester Street, an urban planning, design, and development nonprofit, is committed to understanding and building. With a mission to create equitable, sustainable, and resilient neighborhoods and cities, Hester Street works to ensure neighborhoods are shaped by the people who live in them. They are laser-focused on understanding and elevating the needs of New York City neighborhoods by lifting up local knowledge and shifting power back into communities.
"Our work is to shift power from traditional government makers to people who work and live in their communities, the people who know best," says Betsy MacLean, Executive Director of Hester Street. "We work to make sure people have a meaningful part in the future of their communities."
A mixed team of urban planners, architects, and developers, Hester Street's multifaceted work includes a combination of technical planning, design, and development with deep, meaningful community engagement. The result is increased civic participation and funding for projects that directly address community-identified needs and priorities. For example, they are currently engaging in a multi-stakeholder process with people in Bushwick and Harlem, where the city is rezoning neighborhoods. The goal is to avoid animosity and more importantly, inequitable decision-making.
"We map out the communication process so that the planning teams are talking to the community groups who are talking to the cops, parks, sanitation, developers and property owners," explains Betsy. "With this process, we outline the equity choice points."
Equity choice points include ensuring kids who live on the same block go to the same schools and creating finance opportunities for community organizations so they can own property.  Via their Technical Assistance for Community-Based Organizations (CBOs) program, they seek to buy, build, or renovate spaces to root organizations as community anchors of culture and critical service provision in their neighborhoods for the long-term. Through this program, they work with CBOs from project visioning to ribbon cutting to ensure built projects meet the needs of residents, strengthen key community institutions, and preserve cultural identity. This results in what Betsy calls "neighborhood preservation."
"We help community groups secure a mortgage for their spaces instead of giving their money to landlords. This, in turn, helps to ensure community organizing—and the voice of residents– stays in their neighborhoods forever," says Betsy.
Hester Street coordinates direct education from cohorts of community groups to municipalities so that before top-down decisions are made the possibility of course correcting for historical injustice–like redlining—is addressed. As Betsy describes it, low-income communities and communities of color are "plowed over by planners and developers."
"We are not neutral. We have a very clear mission. We are about equity. We serve low-income and communities of color exclusively. History shows that wealthy white neighborhoods will take care of themselves. Our mission is to make sure that people who aren't usually in the room—are there," Betsy explains.
And their impact is expansive. In 2017, Hester Street engaged 300,000+ residents in shaping projects and plans; developed 200,000 square feet of community facility space: libraries, community centers, open space; and developed 22 plans and addressed ten urban health issues in partnership with 55 community-based organizations.
When we met Betsy and her team at Hester Street, we immediately knew we shared a mission and vision for New York City. Through our Community Impact Program, designed to meet the funding gap needs for nonprofit organizations, Hester Street secured a $200,000 line of credit. They use the line of credit as reserves to get them through funding gaps and months where cash flow is tight. Betsy explains that they had a hard time finding the right lender.
"As a non-profit, our search for a lender was exhaustive. Everywhere we looked we found onerous terms including sky-high interest rates and monthly fees. Just when we were about to give up our search, we found Spring Bank. Not only did they understand what we needed, they offered us reasonable loan terms – in other words, they did not punish us because we are a non-profit," says Betsy.
Unfortunately, this isn't news to us. Many traditional lenders avoid lending to nonprofits because of the lack of collateral or gaps in funding. But we know they are key to thriving communities. Through our Community Impact Program, we offer flexible underwriting and customized terms specific to nonprofit organizations. And, we always waive maintenance fees. We think those giving the most should be rewarded the most.
"I wish I'd known about Spring Bank a long time ago," says Betsy. "Run, don't walk to Spring Bank! They offer the tools you need to ensure the efficient, effective operation of your organization; deep understanding of the non-profit context, and; they are working to advance positive social change in neighborhoods throughout the city. We deeply appreciate knowing that our money is in the hands of a responsible steward."
We are very proud to partner with Hester Street as both their local bank and a community ally. Read more about how you can uplevel your civic engagement with them. Join them on June 13th from 6 to 10 pm for their annual benefit gathering. Learn about our nonprofit lending opportunities, our personal checking accounts, and our online banking.