In Partnership with Habitat New York City Community Fund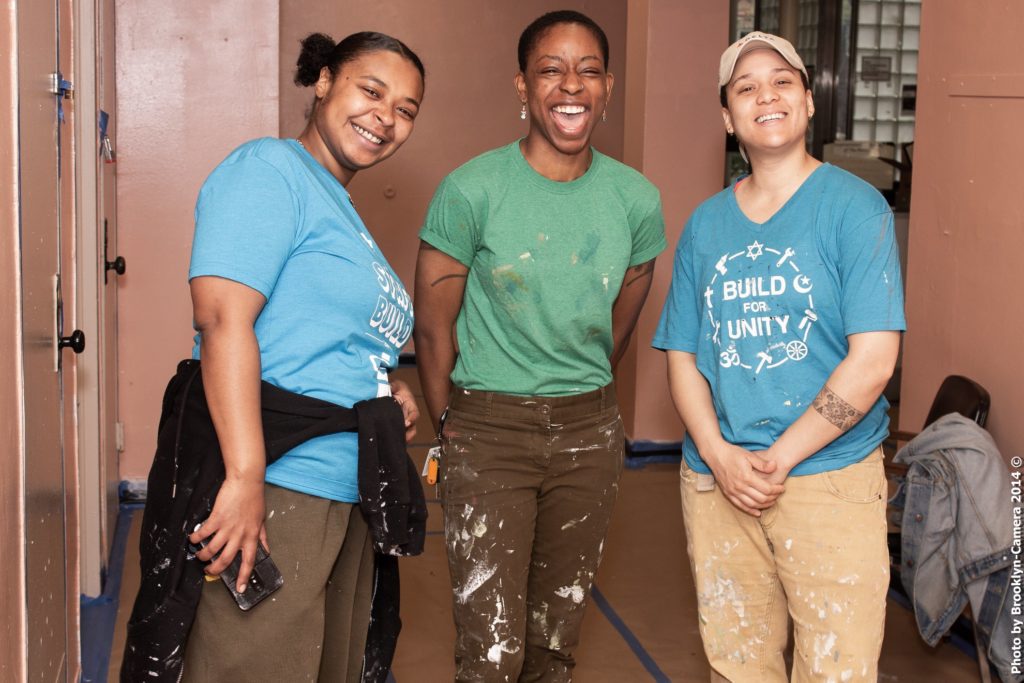 "We have to maintain access. People have a right to live here, to build families here. If we don't have a preservation mindset, we will cease to be New York City," Chris Illum, Executive Director of Habitat NYC Community Fund.
Take a walk through the Lower East Side (LES) of Manhattan, and you'll soon notice a common trend on every block: "For rent" signs plastered on once-thriving neighborhood businesses. Take a walk through the South Bronx, and unsurprisingly, you'll see the same signs on both commercial and residential properties.
"People said the LES would never be worth much. No one saw the influx of foreign investment coming. And it's happening all over the city. If we don't preserve the housing that exists, if we don't have a preservation mindset and maintain housing for all types of people, our city is only for millionaires," explains Chris Illum, Executive Director of Habitat NYC Community Fund.
The Habitat NYC Community Fund is a critical part of their Housing Preservation Program, a multi-faceted initiative that assists low-to-moderate-income New York City homeowners in income-restricted cooperative developments, with programs designed to strengthen their ability to remain in their homes.  The fund was created to preserve existing affordable housing properties in New York City by providing small-scale financing. When their team approached us about a community investment opportunity in the South Bronx, we knew we wanted to consider it.
654 Baretto. This 48-unit, Housing Development Fund Co-Op in Hunts Point had not been fully occupied in years. Hundreds of thousands of dollars in unpaid water bills, dozens of maintenance issues, and years of back taxes put this property into a "catch-22" as Akbar Rizvi, our VP of Lending explains it. The building needed capital to fix the repairs to prevent foreclosure, but it was unable to secure financing because it couldn't afford the water bill.
Quoted in a recent article in Next City, called A Lifeline for Preserving Limited-Equity Co-ops in New York, Akbar says:
"Most banks would hear that and go, 'You know what? No thanks. This doesn't make sense.' But what helped us move forward was our commitment to understanding the full story and not jumping to conclusions — understanding what this HDFC had been through."
We are proud to have joined efforts with the Habitat NYC Community Fund by loaning $265,000 to the co-op for debt-consolidation. So why did we take this risk when most banks would not? It started with a community partnership. Our relationships with Chris lllum and Karen Haycox, CEO of Habitat for Humanity New York City, provided the long-term credibility and trust for us to consider this loan.
"They have always been strong community advocates and supported our work of preservation. We've always wanted to do a deal with Spring Bank, so when 654 Baretto came to us, we knew it was a good place to start together," says Chris.
Secondly, Habitat for Humanity New York City recently became a fellow Community Development Financial Institution (CDFI). Certified by the US Department of Treasury, this designation allows them to make loans to existing resident-owned, multi-family affordable housing developments and nonprofit affordable housing developers. As a CDFI, Habitat for Humanity New York was able to launch their community fund and partner with other innovative lenders in restoration and preservation projects like 654 Baretto.
"Part of the reason we became a CDFI and launched the fund was to ensure working-class folks who fight so hard to be in this city can create long-term, generational wealth over time," says Chris.
And lastly, the preservation of community in the South Bronx is key to our mission as a B Corp and as an ethical bank. Building an inclusive economy requires a collective effort.
"We are a small fund. We are not going to solve the housing crisis in New York City single-handedly. And we can't build ourselves out of the problem. Spring Bank helped us to stem the tide for this property. We know community funds like this create stability and access to our city," says Chris.
We couldn't agree more.
"Partnering with Habitat for Humanity New York City to meet the financing needs of this borrower aligned with the bank's mission in many ways: maintaining affordable housing as well as improving energy efficiency. These are tremendous issues in our community, so this was a win-win," says Akbar.
Collective investment. Community partnership. And creating access to homes and opportunities to build wealth for all the hardworking people of New York City. This is the work we love to do.
Learn about the Habitat NYC Community Fund. Learn more about the inner workings of the 654 Barreto financing on Next City by Jared Brey. And bank local. Open your Business checking or personal Green Checking, account with us today.
A piece by Oscar Perry Abello of Next City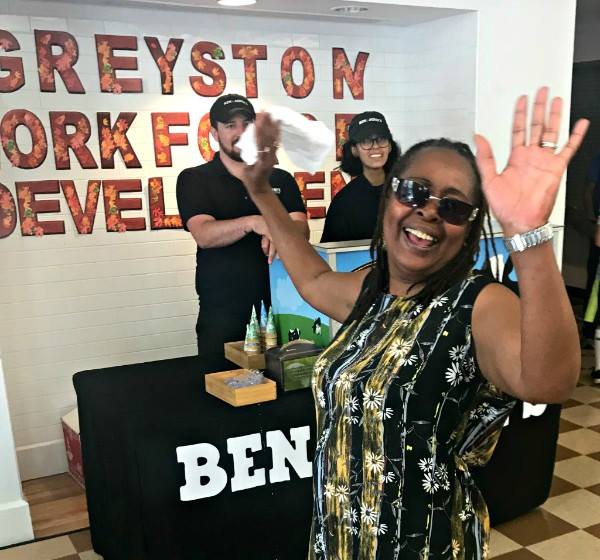 A few weeks ago, we celebrated a milestone- surpassing the 1000 loan mark in our Employee Opportunity Loan program and providing credit to New York City and Westchester workers when they needed it most, helping them build or improve credit scores and accumulate savings.
One of the social enterprises we partner with is Greyston Bakery.
In his recent article "What If Your Job Could Be Your Credit Score?" in Next City, reporter Oscar Perry Abello, wrote, "You may not have heard of Greyston Bakery, in Yonkers, New York, but if you are a fan of Ben & Jerry's Brownie Batter Ice Cream, you know its brownies."
Not only is Greyston Bakery the supplier of the brownies you enjoy in Ben & Jerry's ice creams, they've also established a unique employment model called "Open Hiring." No background checks. No questions asked. People put their name on a list, and when a job is available, they get a call. Greyston Bakery's employment model provides a second chance for people with a criminal record, among other barriers to employment.
In his article, Abello explains the impact our Employee Opportunity Loan for the employees of Greyston Bakery. As Abigail Saunders, the Human Resource Director of Greyston Bakery, noted, "A lot of HR professionals don't understand financial problems at home might affect performance," Saunders says. "The (loan) process is very painless. For whatever they need, it's great. One of the employees took a loan out to help out a family member."
We are incredibly proud to partner with Greyston Bakery as they support the financial health and new beginnings of their employees. Through its Open Hiring model, Greyston Bakery demonstrates equity, inclusion, and people-first business. It's our privilege to stand with them as mission-driven, financial institution, and fellow B Corp.
Read the full story on Next City. Learn more about our Employee Opportunity Loan and the details of our Financial Empowerment Program, which includes free financial counseling with our partner, Neighborhood Trust Financial Partners. Or call Melanie Stern, Director of Consumer Lending, at 718-879-5198 to sign your company up today.