Last year we announced that we became carbon neutral! With the support of fellow B Corp, Carbon Credit Capital, we worked to offset our carbon outputs. Today—we are prouder than ever to support small businesses in the green and sustainability space, like cleantech startup, Conamix. Conamix was one of Spring Bank's earliest recipients of a PPP (Paycheck Protection Program) loan.
Located in Ithaca, New York, Conamix develops cobalt-free materials for lithium-ion batteries used to power clean energy solutions like grid storage, electric vehicles, and, eventually, electric flight. They have grown quickly, with many partnerships in sustainable and cleantech around the world.
How does an Ithaca-based company become a customer of a Bronx-based community bank? Founder and CEO, Charles Hamilton, was looking for the right kind of community bank because he knew prioritizing excellent service would be good for his business.
"As a small business, I knew a small community bank would provide the personal human touch we need and offer the ability to work more directly with the management staff. We've had amazing service at Spring Bank," says Charles.
When the SBA lending options became available, we knew Conamix would qualify.
"I sailed through the PPP application process with Spring Bank. I got notification within days that we were approved, we quickly moved to closing, and the funds have already been disbursed."
For Conamix, the SBA PPP loan has been critical.
"Because of the personal service at Spring Bank, I was approved for the PPP before much larger banks were accepting applications," says Charles.
As an SBA preferred lender, we remain committed to prioritizing the needs of small businesses in New York City, and beyond. We know the COVID-19 health crisis has forced hundreds of small companies and startups to lay off employees or close their doors. We will continue to do what we can to change that story.
"For us, as a startup, the decision to bank with Spring Bank was timely. I didn't anticipate when we would need good service, but I knew a community-based financial institution was the right choice," sayhttps://spring.bank/the-cares-act/s Charles. "And I love that Spring Bank is a B Corp. They know they can do good in the community, generate returns, and provide good service. What's not to love?"
Read more about Conamix. Read about our journey to carbon neutral. Learn more about the CARES Act.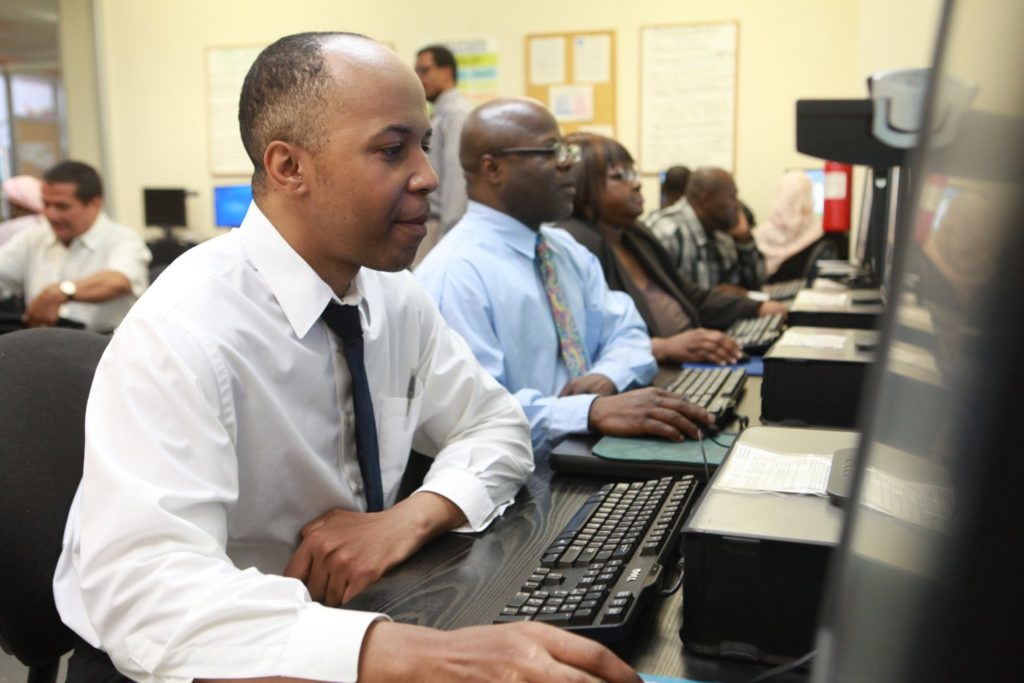 One of the things we love most about being a community bank is our community partners. We are privileged to work with dozens of advocates and nonprofit leaders in a collective effort to redefine the economic narrative of the Bronx. And if you're from the South Bronx, you've likely heard of one of our favorites: The HOPE program, parent organization to Sustainable South Bronx. Restorative justice is the core of its mission, creating jobs in the environmental/sustainability industry. They empower low-income residents of the South Bronx and beyond through job training focused on green construction and building maintenance and through a social enterprise that provides paid employment while making New York City more environmentally sustainable.
Started by the well-known social justice advocate, Majora Carter, Sustainable South Bronx, was created to put a stop to the environmental injustice occurring in Hunts Point. Fifteen thousand trucks drive through Hunts Point every weekday, the highest truck passage point in the city. As a result, Hunts Point experiences poor land use and brownfields, and poor health impacts for the residents.
The HOPE Program is shifting this narrative.
"The folks who live in the Bronx have lived with poor land use for years. And as we restore it, they have first access to these jobs," says Kelly LoBianco, the Chief Program Officer of The HOPE Program about Sustainable South Bronx.
Sustainable South Bronx is one of three work readiness training programs The HOPE program offers. Over 12 weeks, 480 hours, and on-the-job training, students gain skills to address the green construction and environmental needs of  New York City and acquire sustainability certifications. From work readiness to job retention and career advancement support, The HOPE Program supports people in the Bronx starting over. And this summer, they launched a new financial literacy program that got us excited.
"We taught money management and banking skills to over 500 students. And with the support of on-site Spring Bank staff, we now help folks get banked," says Linda Nguyen, Digital Literacy Director of The HOPE Program.
We are proud to have helped over 30 students open a Green Checking account this summer. The HOPE Program supports direct deposit by covering the $25 for each student, and their students are taking advantage.
Why is this so exciting for us? Because as people bank, they build wealth. Not only do they save money a few times a week by avoiding check-cashing fees, but they also begin to build credit and a relationship with a bank. The HOPE Program knows that banking the Bronx is key to the growth and flourishing of its hard-working residents.
The financial literacy program opened the door for many students to begin a new career journey through other programs at The HOPE Program.
"A lot of our students aren't working. They need a job when they come to us. Employment not only helps them keep their housing, but we work to connect them to jobs that can help them build a meaningful career and give them dignity," says Kelly. "We want to make sure the folks we serve have a fighting chance at succeeding. We are working to offer employer-based, industry informed training that will get folks jobs today for tomorrow's economy."
Learn more about the upcoming HOPE training programs. Open your Spring Bank Green Checking account and learn more what it means for us to be an ethical bank and one of the first B Corps in New York City.