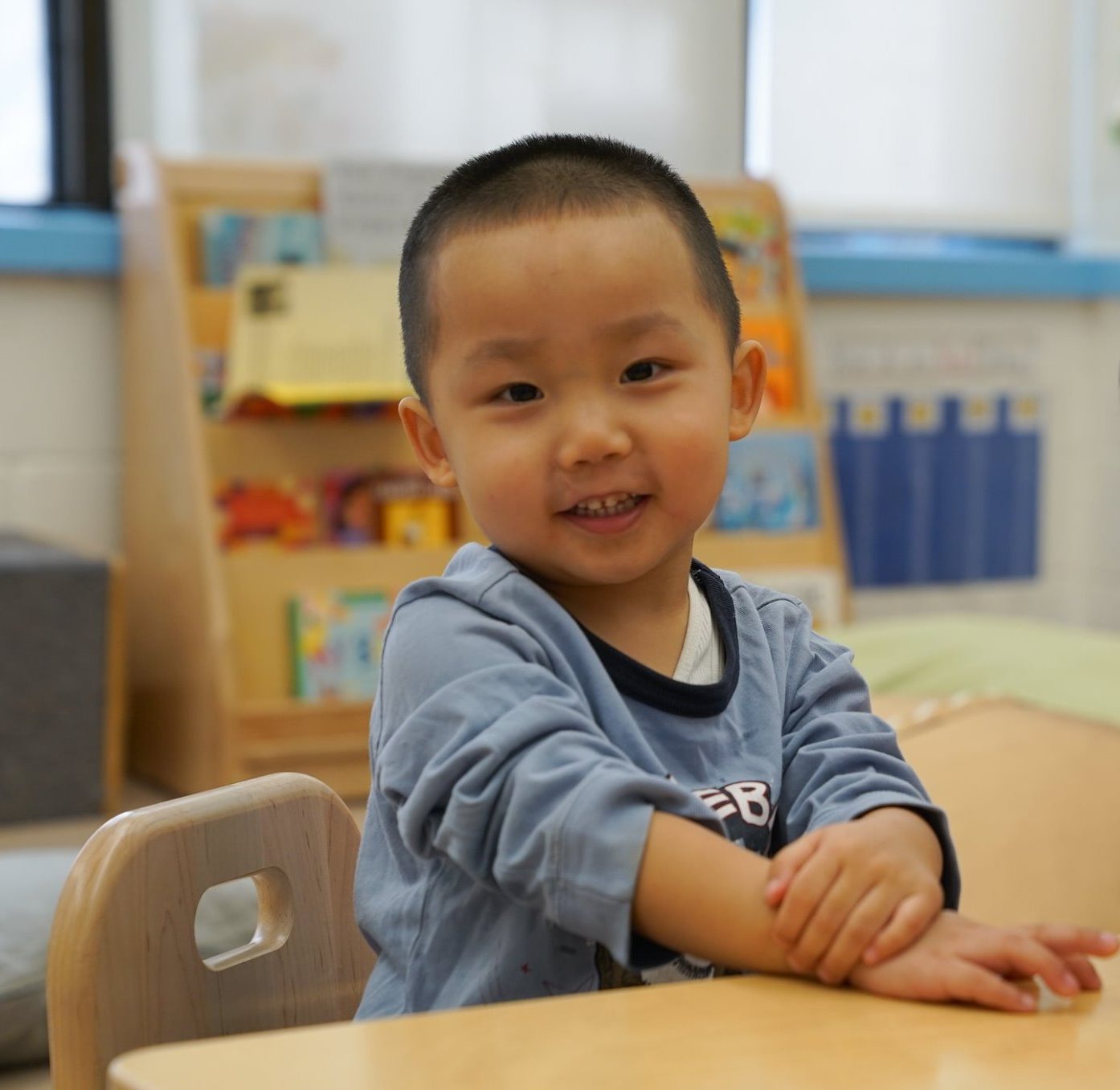 As an SBA Preferred Lender and community bank, we knew we could quickly ramp up to help existing and new customers access the SBAs Paycheck Protection Program (PPP). We reached out to and heard from our small business customers and our nonprofit community partners. Grand Street Settlement—a social services agency that supports thousands of people in New York City–was top of our list.
As soon as Grand St. Settlement realized they would need to close their programs, their teams organized to provide immediate supplies, prepare for virtual programming, and navigate for social distancing, emergency food distribution at their senior centers. Teachers prepped education materials for the parents of 800 preschoolers and 2000+ youth who attend their early childcare and after-school programs. They also adapted to use computers and smartphones to connect with their students.
When we heard that Grand St. Settlement needed a PPP lender, and knowing they and many other nonprofits were not confident their banks would prioritize their application, we made nonprofits a focus of our efforts.
"We are very grateful to Spring Bank. The approval happened very quickly, from one day to the next. I think it was the first time a CEO of a bank texted me directly to tell me we were approved for a loan," says Robert. "It was faster, more efficient—and because Spring Bank has experience in nonprofit lending, they knew exactly what we needed to meet the lending requirements."
The greatest ongoing need of their community continues to be support with social benefits, housing assistance, tax preparation, and legal guidance. The 450+ staff of Grand St. Settlement are working remotely, helping people navigate public systems during this challenging time. Robert Cordero, Executive Director of Grand St. Settlement, is optimistic they will not only survive this unprecedented time but work to rebuild more durable systems as a result.
"The most marginalized groups in New York City are the most resilient," says Robert. "And what's become clear is that healthcare, safe housing, and access to healthy food—these are rights, not privileges. This is laid bare for us to see, and we need policies that provide real economic support and opportunity for everyone."
The PPP will help Grand St. Settlement make payroll for the next two months and maintain their infrastructure. We are proud to support Robert and his team as they focus on the needs and health of the families and communities they serve across NYC.
"At Grand St. Settlement, we focus on what we can control. We help people in the neighborhoods we live in and serve to create opportunities. We've survived the depression, the war on poverty, welfare reform—and have continued to create more impact. We have faith we will make it through this," says Robert.
We have faith you will too, Robert. Read more about the work of Grand St. Settlement. Learn about the PPP.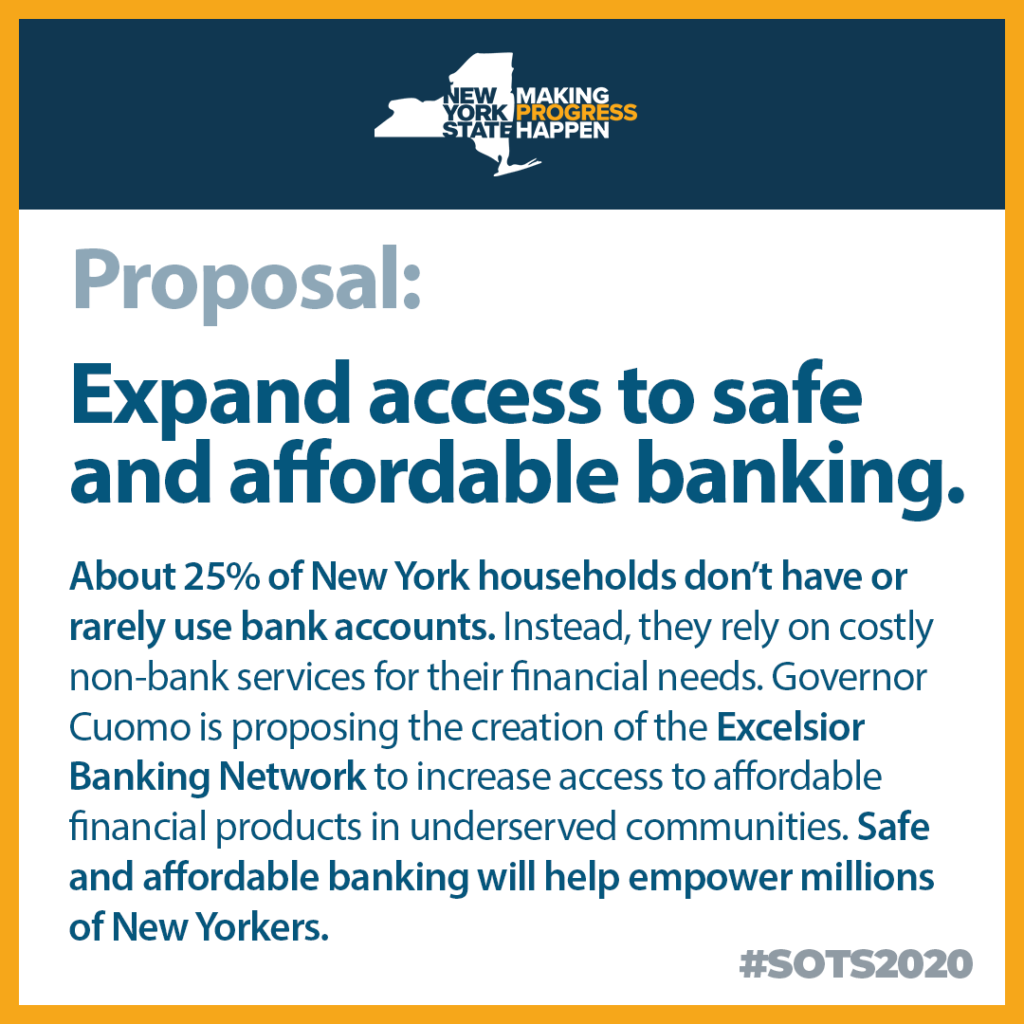 Governor Cuomo Announces a 2020 Statewide Proposal for CDFIs
At the beginning of this new decade, we shared our 2020 vision: To continue to explore ways we can invest our dollars responsibly, so more people have access to the financial tools they need to build wealth. Thankfully, we aren't standing alone in this work. We proudly share our mission of financial inclusion with the 83 other US Treasury Certified Community Development Financial Institution Funds (CDFl's)– mission-driven financial institutions, banks, credit unions, and nonprofits–in New York State. And, Governor Cuomo does too.
Governor Cuomo recently announced the "21st Proposal of his 2020 State of the State: Expanding Access to Safe and A/fordable Financial Services." In partnership with CDFls, his proposal includes the following strategies:
$25 million in new funding over five years to increase access to affordable financial products in underserved communities across New YorkState through, New York's Community Development Financial Institutions Fund (CDFI)
The launch of a statewide "Office of Financial Inclusion and Empowerment" as a single-stop provider of financial services and providers across housing, student loan, debt, and general financial literacy
The expansion of access to safe and affordable banking services, credit and financial education, particularly for women and communities of color, typically excluded from the current financial systems.
To execute these strategies, Governor Cuomo proposes to work with CDFls, who, like us, are often the sole providers of banking and other financial products and services in low-income communities. Under the Governor's proposal, participating CDFls will leverage this funding, providing upwards of $300 million in targeted investment in underserved communities in New York for consumers, affordable housing, and small businesses.
Governor Cuomo's vision includes expanding access to low-cost bank accounts to low-income New Yorkers who often find that the only accessible banking service in their communities are high-cost check cashers who take huge finance fees out of people's paychecks. According to the FDIC, approximately 25 percent of New York households do not have bank accounts or seldom use one and rely on costly non-bank services for their financial activities. Expanding financial literacy education and access to microcredit for small businesses is also part of the proposal.
In a press release announcing his strategies, Governor Cuomo acknowledged the prevalence of exploitation by predatory lenders in low-income communities in New York:
"We've made significant strides expanding access to banking services for low income New Yorkers, but too many people still live in banking deserts," Governor Cuomo said. "As a result, these New Yorkers often turn to costly check-cashing services or take out illegal predatory payday loans because they can't access affordable small business loans at community banks. These sweeping proposals will provide New Yorkers with the services they need to build their credit, improve financial literacy, and take charge of their economic futures – helping build a fairer and stronger New York."
Linda MacFarlane, the Executive Director of CDFI, Community Loan Fund of the Capital Region and chair of the New York State CDFI Coalition of which we are a proud member, has been discussing the proposal with the Governor's office, the New York State Department of Financial Services and Empire State Development Corp. and has "high hopes" for the Governor's new proposal.
We do too. We are proud to serve New York City as one of 83 CDFIs in the state who helped shape the New York State CDFI Fund to expand access to safe and affordable products. Creating access to credit and wealth-building financial tools for communities typically excluded is why we headquartered in the Bronx—and why we continue to explore ways in which to serve New York City as a mission-driven, ethical bank.
We invite you to join us in the mission. 
Register for this year's NY State CDFI Conference in Albany, March 30-31st. You will learn more about how you can join CDFIs in making a difference every day in New York, State. Invest your dollars locally with us. Open a Green Checking account with us today. When you bank in your community, you support the credit and wealth-building of your neighbors and local businesses.
Read our 2020 Vision and follow us on LinkedIn, where we share stories about what it means to be an ethical bank, and our vision for a shared and durable prosperity for all.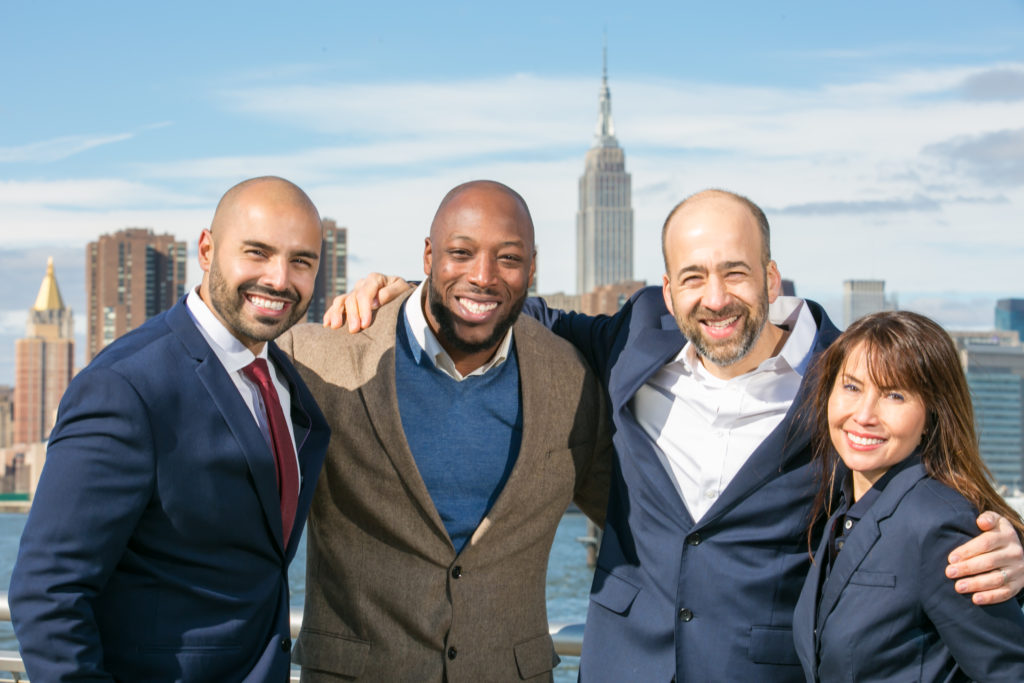 Corporate social responsibility. Sustainably responsible investing (SRI). Ethical banking. Banks have joined the world of sustainable business. And the language about their on-the-ground environmental and social impact isn't exactly clear. Banks know the growing LOHAS (Lifestyle on Health and Sustainability) and the conscious consumer movements value over 300B dollars. Creating a prime marketing opportunity for financial institutions, they brand products like "Clean Energy Savings" and "Green Checking" (check out the Spring Bank Checking account after you finish this blog!) So, it is greenwashing? Or is your financial institution legitimately leveraging their investments to make a positive difference?
Here are three tips to know if your bank is ethical:
Your Bank's Community Reinvestment Act (CRA) rating?
Start by looking at your bank's publicly available CRA rating. The CRA legislation was passed in 1977 to prevent the practice of redlining and to minimize systemic financial exclusion. We are proud to have received the highest available CRA rating from the FDIC, "Outstanding," based on our record of meeting the credit needs of low and moderate-income neighborhoods in 2018.
Is Your Bank a US Treasury Certified Community Development Financial Institution (CDFI)?
Since 1994 the United States Treasury has certified a singular number of banks as CDFIs based on their use of deposits to provide low-and moderate-income communities the credit they need. If your bank is a designated CDFI, you can be certain that your money is lent to the communities that need capital the most. We proudly became designated as a CDFI in 2014 and have received numerous awards and recognition from the CDFI Fund.
Is Your Bank a B Corp?

B Corps, or Benefit Corporations, lead the way of metrics-based reporting and transparency to impact in the sustainable business movement. Businesses obtain B Corp status in two ways: completing the B Impact Assessment and through the legal business structure of a Benefit Corporation. B Corps receive a score through the B Impact Assessment which measures the impact on workers, customers, suppliers, community and the environment. Stakeholder primacy drives B Corps to "build a durable and shared prosperity for all."

We are honored to be New York State's first B Corp bank and to receive four awards as Best For The World among the top 10 percent of all B Corps—just last week! And to that point, next week marks the annual B Corp retreat in Los Angeles. We are excited to gather with the movement. If you are attending, we would love to have you join our CEO, Demetris Giannoulias, and our partners at Neighborhood Financial Trust for a Tuesday breakout session at 2:45 PM titled: "Employee Financial Health as Smart Business." We will address the financial challenges faced by employers and employees and available tools by which to build healthy financial workplaces. Check the schedule on the retreat app on Sunday for more details.

We'd be happy to talk with you about financial inclusion, affordable banking products like our Start Loan and Green Checking account and how together, we can build an economy that benefits all of us.

Find the CRA rating of any bank in the USA. Learn more about ethical B Corp banks and their scores. Read about our 2019 Best For The World award.
A graduate of Grace Outreach Photo Credit: Grace Outreach
This is Grace Outreach.
"We are the first step in career development, and we work with women to help them determine their best path forward." — Danae McLeod, Executive Director, Grace Outreach.
They have one of the highest pass rates of the TASC new High School Equivalency Test (TASC) in the Bronx and they are known for their adaptable, nimble approach to the needs of the women they empower. Founded in 2004, Grace Outreach serves low-income women of all ages, primarily from the Bronx, who seek to enhance their academic skills, pursue higher education and find employment. In 15 years, they have helped more than 1300 women to earn their high school equivalency diplomas, pursue higher educational goals and develop fulfilling careers. Their commitment to the financial independence of women could not be more crucial for the overall economic growth of the Bronx, currently ranked at 62nd out of all 62 counties in New York State for the educational attainment levels of its residents.
Starting with their High School Equivalency Program, they help women prepare for the TASC exam.  Grace Outreach classes cover each part of the exam: math, social studies, science, reading, and writing. According to Danae, it's a challenging exam.
"We have the highest pass rate in the Bronx; 55 percent compared to the 40 percent borough rate," says Danae. "The exam is the first step for most of our students.
Grace Outreach meets women right where they are, fine-tuning their programming to meet the needs of their students. Since many of their students live in shelters and earn under $10,000 a year their primary focus is often shifting their immediate circumstances. Grace Outreach helps women to see beyond the pressing needs of today and to see themselves as capable of educational and professional success.
"Most of the women we teach become first-generation college students. When they start with us, many don't think they are college material, but we work with them to explore degrees and the jobs they lead to," says Danae.
Part of their career exploration includes specific training programs with local community organizations. Grace Outreach partners with dozens of training programs including Hot Bread Kitchen's bakers' training program; Per Scholas's technology skills training program; a customer service training with the Retail Action Project via LaGuardia Community College; and a paid internship program with Montefiore Hospital.
We are proud to partner with and support the incredible impact of Grace Outreach. Danae reached out to Ines Marino, our Director of Small Business Lending, about our nonprofit line of credit. "We had a cash flow gap between funding seasons and needed a back-up. There are always delays in payments with grantors. We are very grateful that Spring Bank supported us," says Danae.
Grace Outreach offers open enrollment for all programs. The next cohort for their TASC classes begins in May. To enroll today, call the Grace Outreach offices at (718)328-0580 or text GED123 to 25827. To learn how you can join Grace Outreach in supporting the financial independence of women in the Bronx, read here. And for more information about our nonprofit lending options as part of our Community Impact Program, contact Ines Marino directly at imarino@springbankny.com.
Spring Bank is Home to Community Bank Heroes
Spring Bank Vice President Brian Blake has been named a Community Bank Hero by The Warren Group and Banking New York Magazine. But in accepting the award, he stated that the award was actually a reflection of the hard work of the entire Spring Bank team. Community Bank Heroes is an annual award that recognizes the leaders and visionaries of the New York Banking industry. Read the press release here. 
"There should really be 35 names on this award," said Mr. Blake in his remarks. "In just 7 years, Spring Bank has accomplished much in pursuit of its mission to serve New York's underbanked people and businesses. My colleagues and our board have built a bank that truly "walks the talk" when it comes to economic development and financial inclusion."
Among other initiatives, Brian is the treasurer of the Frederick Douglass Blvd. Alliance and serves on the credit committee of Business Outreach Center Capital (BOC). He is also a frequent contributor to local "access to capital" panels, as well as national policy discussions, such as the Cities for Financial Empowerment Fund's BankOn 2.0 initiative. In 2015 Brian joined the New Leaders Council NYC as a 2015 Institute Fellow. He is a proud graduate of Dickinson College, Carlisle, PA (B.A), and Baruch College, CUNY, New York, NY (M.B.A.).
Banking New York magazine has been informing more than 10,000 bankers across the state for over eight years. It is part of The Warren Group's suite of banking publications and events that serve more than 100,000 bankers in eleven states, and has been educating the industry since 1872.
The 2015 Banking New York Community Bank Heroes Award Recipients are:
Brian A. Blake, Vice President, Spring Bank
Ralph Branca, President & CEO, Victory State Bank
Nancy Foster, Senior Vice President, Bridgehampton National Bank
Drew Kessler, Vice President, M&T Bank
Marilyn Lipton, Director, Citi
Brenda Mikolajczak, Director of Retail Sales, Evans Bank, N.A.
Matt Nartowicz, Vice President/ Regional Manager, American Community Bank
Susan Proper, Branch Manager, National Bank of Coxsackie
James Terwilliger, Senior Vice President- Group Manager, Financial Planning, Canandaigua National Bank & Trust
Terri Vertalino, First Vice President, Area manager, First Niagara
Awards were distributed at a lunch event Thursday, April 2, 2015, during the Banking New York Conference at the Double Tree by Hilton in Tarrytown, NY. To see a full list of the Community Bank Heroes and more information about the awards lunch, visit: www.bankingnyconference.com, and look for the special section with winner profiles in the June issue of Banking New York magazine.
About Spring Bank:
Founded in 2007 to serve New York City's underbanked, Spring Bank is an FDIC-insured, independently owned community bank headquartered in the Bronx, New York. In December 2012, the Bank's second branch opened in the Harlem community of Manhattan. Since its founding, the primary mission of the Bank has been to provide innovative products, services and education that enable low-wealth customers to benefit from mainstream banking. An SBA Preferred Lending Partner, Spring Bank is equally committed to supporting locally owned small businesses through affordable loans, stimulating job growth and the virtuous cycle of economic self-determination.
Supporting Technology and Entrepreneurship
This was fun! In the summer of 2014, Spring Bank wrote a letter of credit to help the Business Outreach Center (BOC)Â  secure the lease for the Bronx Business Incubator. This exceptional non-profit is a leading micro-lender and provides valuable assistance to local small businesses and start-ups. Our partnership helps BOC bring expertise and technology to more people and businesses in a beautiful space.
Every project is an inspiring opportunity to work in this great borough.