Our Employee Financial Empowerment Program
The holiday season can be a stressful time. The hustle and bustle of celebrations and gift-purchasing now combined with economic hardship caused by a global pandemic are in one word­: overwhelming. We want to reduce the stress and bring back some of the festivity into the holidays for you and your employees with our Employee Financial Empowerment Program. Through our Employee Financial Empowerment Program, employers can offer their employees access to our Employee Opportunity Loan and Trust Plus, a free financial counseling program provided by our partner, Neighborhood Trust Financial Partners. The Employee Financial Empower Program is free to employers and is designed to improve your employees' financial stability, health, productivity, and overall vibrancy.
"Both Spring Bank and Neighborhood Trust serve low-and-moderate income workers," explains Brendon Kinney, our partner from Neighborhood Trust. "Our Trust Plus program works in tandem with Spring Bank's Employee Opportunity Loan by attaching financial coaching to a financial product. In doing so, we make sure that clients stick to their payment schedule and repay their loan on time."
Our Employee Opportunity Loan can help your employees cover holiday expenses –along with costs accrued from the COVID-19 emergency– by giving them access to a small loan with no minimum credit score requirements. But it's not just about helping your employees apply for a personal loan; it's also about equipping them with tools for long-lasting financial health.
For this reason, we consider our partnership with Neighborhood Trust crucial to our broader mission of creating a world where all people have equal access and opportunity to build prosperous futures. Through their Trust Plus program, clients receive free financial counseling coupled with our Employee Opportunity Loan.
As the largest nonprofit financial counseling provider in New York City, Neighborhood Trust offers services via phone, Skype, and mobile. They pair each employee with a trusted financial counselor for action-oriented coaching. Usually priced at a minimum of $20,000, this service is free to your employees as part of the partnership with Spring Bank
"Research shows that if you combine financial coaching with financial products, you help clients develop healthier financial habits," Brendon adds. "It's a win-win for all parties involved."
He's right. On average, people who secure our Employee Opportunity Loan and make timely payments have seen their credit scores increase 56 points or see their first-time score of as much as 700 points after one year. Healthy credit scores create the access people need to build wealth. Our Employee Opportunity Loan also provides a critical financial cushion in case of emergencies–like COVID-19.
"Employers and employees stress around personal finances," Brendon says. "Financial stress is the single greatest stress carried by all Americans. People take time off of work to deal with financial issues. When an employee has access to a financial coach, they are more focused, they are more innovative, and they are more likely to stay at their jobs."
"People feel more valued when offered financial benefits at work," he continues. "Employers demonstrate their investment and care for their employees' well-being, adding value to both the employee and the employer."
Melanie Stern, our Director of Consumer Lending and CRA Officer, says our Employee Opportunity Loan has a similar impact. "By helping clients build credit, we alleviate the immediate stress around cash flow, "she explains. "Combining personalized touch to budget and credit management is a form of crisis management. We help people get through each day, so that next year when people can get back to work, we can talk about recovery."
We know it cannot alleviate the financial hardship caused by COVID-19, but it can reduce the harm by helping employees bridge the gap between unexpected expenses and available savings.
"The economic damage has happened," says Melanie about the ongoing economic crisis. "The question is: how do we mitigate the damage? What do our clients need right now?"
These are difficult questions to answer, but neither you nor your employees have to answer these questions alone. When you sign-up for the Employee Financial Empowerment Program, you can access personalized support and care from our team at Spring Bank and our Trust Plus partners at Neighborhood Trust.
This upcoming holiday season may not be the one any of us were expecting. However, you can alleviate your employees' stress and create a little extra holiday cheer for them and your organization. Read about our Employee Financial Empowerment Program. Learn more about our Employee Opportunity Loan and Trust Plus.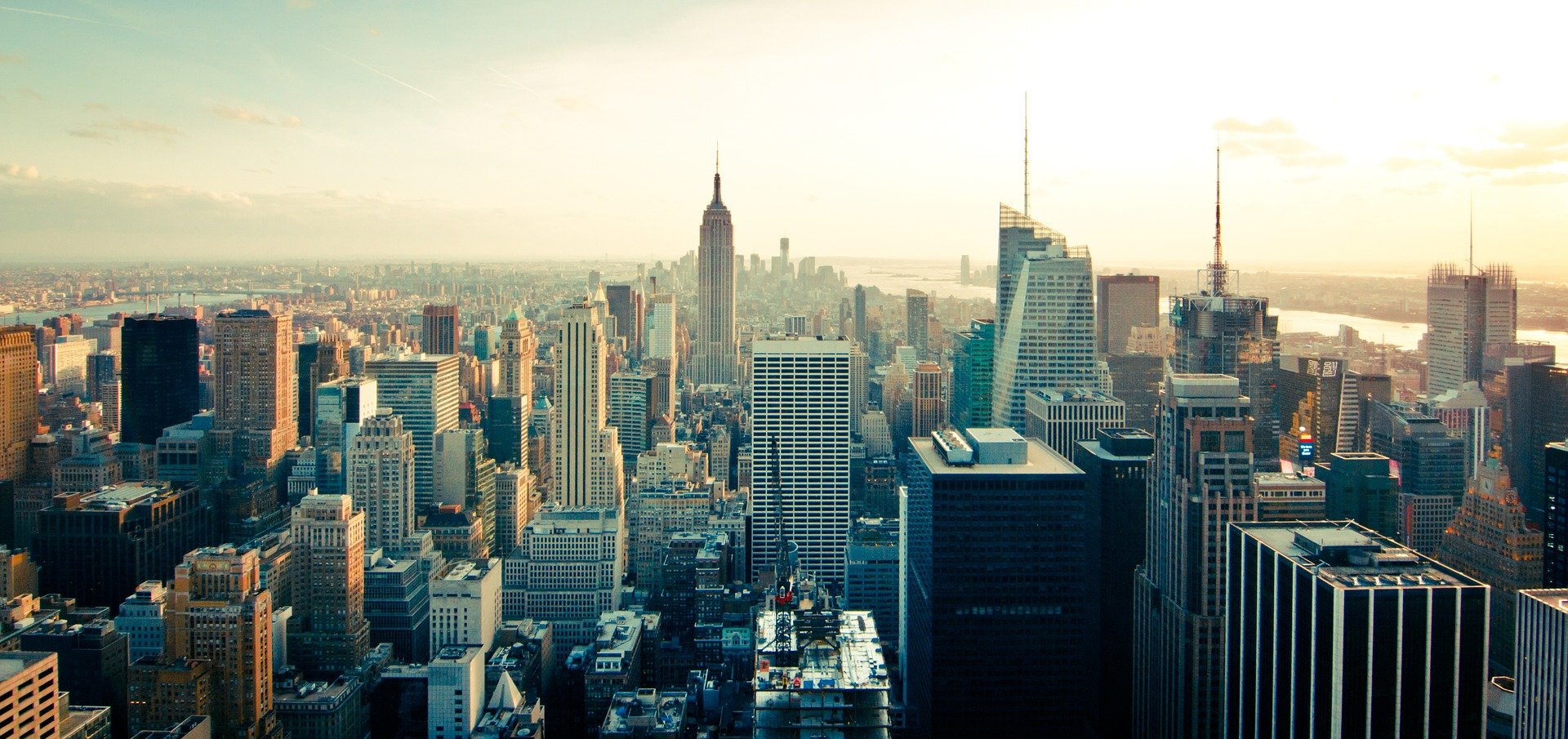 As a mission-driven, community-based bank, we prioritize our neighbors and the unique financial needs of the Bronx and Harlem. Since the day we opened our doors in the Bronx over thirteen years ago, we have been grateful for the partnership of many values-aligned organizations, including some of New York City's oldest and most distinguished nonprofits. So when COVID-19 hit our city, we had the privilege of supporting many of our nonprofit partners when they needed it most.
We are here to offer the same personalized service to your organization. Our nonprofit program provides free checking accounts with customized services that will help you support your mission. With remote deposit capture, you can take advantage of our cost savings and benefits without leaving your home. You can also use our online banking service, which gives you the ability to manage money online for your organization with your mobile device or computer. You receive all of these easy-to-use banking tools for your organization without having to pay maintenance fees!
Our maintenance-free, nonprofit checking account option is a part of our broader mission to help nonprofits launch and grow. On top of offering nonprofits free checking accounts, we also have a specialized nonprofit lending program. And we love to showcase the great stories and impact of our nonprofit partners as we believe our collective impact is a crucial part of rebuilding an economy that includes all of us.
Open a nonprofit checking account online today or contact us at 718-879-5000 for more information. We also invite you to read about how our nonprofit services have helped local organizations like DreamYard and The Hope Program.
This is An Advertisement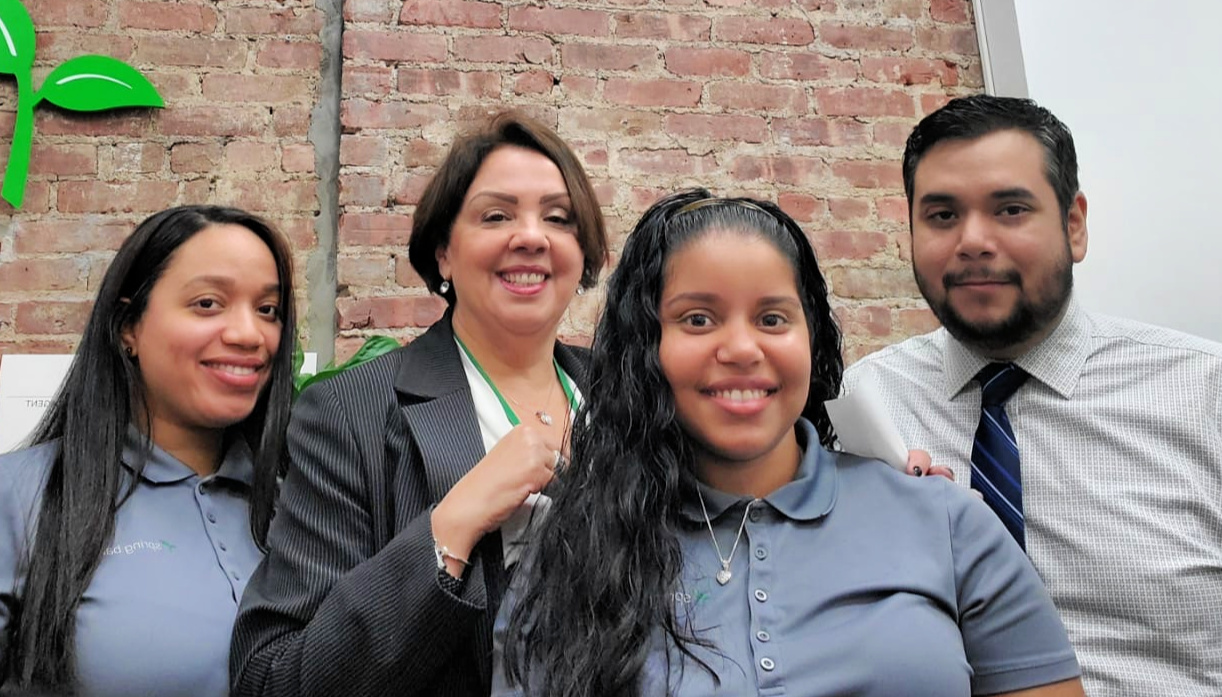 We are proud to be a community bank where everyone knows your name.  Committed to the durable and shared prosperity of New York City, we take pride in our community-first culture. We are neighbors first in the Bronx and Harlem, and we work hard to build one-on-one relationships with our customers. And since she started her journey with us as our Harlem Branch Manager in 2016, Josefa Ruiz has worked diligently to bring our community-centered mission to life. Today, Josefa serves as the Branch Manager for both of our Bronx and Harlem branches. For Josefa, managing both locations is a responsibility and an exciting opportunity.
"As the Spring Bank Branch Manager, I'm improving our staff communications to make our Harlem and Bronx branches feel like one branch," Josefa says when describing her new vision. "I want to merge our teams, so we operate as universal employees. After all, we address the same needs. I firmly believe that together we can better serve our customers."
At a glance, Josefa's task seems daunting. However, she finds inspiration in our COVID-19 response. "Spring Bank has been taking such good care of us during this difficult time," she says. We take the needs of our employees and our community seriously.
To Josefa, belonging to such a supportive culture reverberates among our employees and our most significant priority–you–our customers.
"We are a special financial institution," Josefa says when describing how she interacts with customers. "I first started working in banking in 1986, and Spring Bank reminds me of my first days in community banking. Our clients are not numbers; they are our neighbors. We know everyone's names."
"Because of this vision, we can help clients who wouldn't typically qualify for assistance at larger banks," she continues when describing what separates us from other financial institutions.
And here at Spring Bank, physical and social distancing does not mean we distance ourselves from our customers. Josefa and our teams are committed to meeting your personal banking needs.
"I work with each customer on a personal basis," she says. "I get to know them so I can meet their personal needs. That is what we are known for, and COVID-19 has not changed that. You can give us a call, and someone, most likely, the person who opened your account will be the one to speak with you. That doesn't happen at larger banks where you typically call an 800 number."
However, to prevent the spread of COVID-19, we understand that we must do our best to keep our interactions distant or virtual. That is why we want to bring our banking services to you through our Spring Bank app. You can deposit checks securely from your phone or tablet while on the go or from the comfort of your own home. Businesses can deposit up to $5,000, and individual customers can deposit up to $1,000. If you would like to increase your deposit limits, don't hesitate to ask us.
We are grateful for the committed leadership of Josefa Ruiz and all of our employees. If we can be of service to you in any way, give us a call at 718-879-5000 or visit us at our Harlem (2049 Frederick Douglass Boulevard, New York, NY 10026) or Bronx (69 E 167th St, Bronx, NY 10452) locations.
Learn more about our Spring Bank app and how to make a mobile deposit.