Last year we announced that we became carbon neutral! With the support of fellow B Corp, Carbon Credit Capital, we worked to offset our carbon outputs. Today—we are prouder than ever to support small businesses in the green and sustainability space, like cleantech startup, Conamix. Conamix was one of Spring Bank's earliest recipients of a PPP (Paycheck Protection Program) loan.
Located in Ithaca, New York, Conamix develops cobalt-free materials for lithium-ion batteries used to power clean energy solutions like grid storage, electric vehicles, and, eventually, electric flight. They have grown quickly, with many partnerships in sustainable and cleantech around the world.
How does an Ithaca-based company become a customer of a Bronx-based community bank? Founder and CEO, Charles Hamilton, was looking for the right kind of community bank because he knew prioritizing excellent service would be good for his business.
"As a small business, I knew a small community bank would provide the personal human touch we need and offer the ability to work more directly with the management staff. We've had amazing service at Spring Bank," says Charles.
When the SBA lending options became available, we knew Conamix would qualify.
"I sailed through the PPP application process with Spring Bank. I got notification within days that we were approved, we quickly moved to closing, and the funds have already been disbursed."
For Conamix, the SBA PPP loan has been critical.
"Because of the personal service at Spring Bank, I was approved for the PPP before much larger banks were accepting applications," says Charles.
As an SBA preferred lender, we remain committed to prioritizing the needs of small businesses in New York City, and beyond. We know the COVID-19 health crisis has forced hundreds of small companies and startups to lay off employees or close their doors. We will continue to do what we can to change that story.
"For us, as a startup, the decision to bank with Spring Bank was timely. I didn't anticipate when we would need good service, but I knew a community-based financial institution was the right choice," sayhttps://spring.bank/the-cares-act/s Charles. "And I love that Spring Bank is a B Corp. They know they can do good in the community, generate returns, and provide good service. What's not to love?"
Read more about Conamix. Read about our journey to carbon neutral. Learn more about the CARES Act.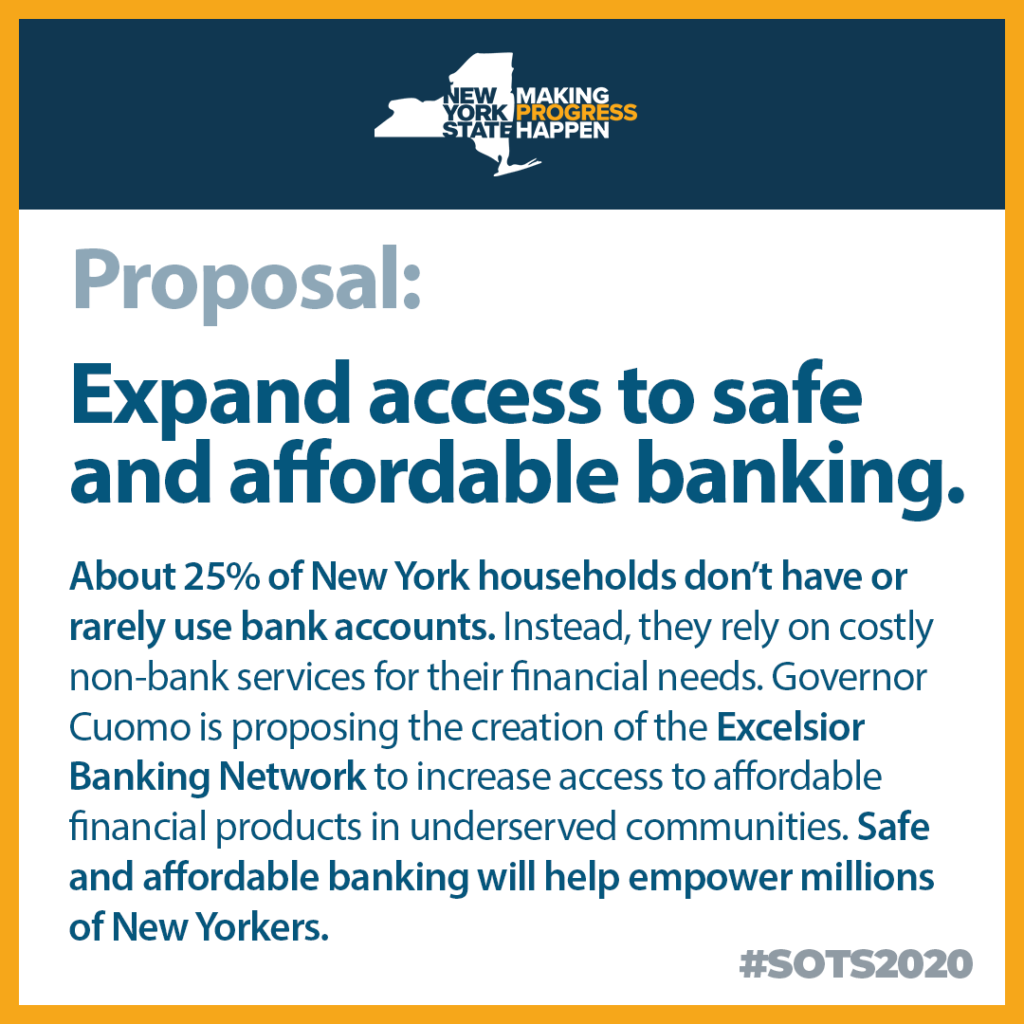 Governor Cuomo Announces a 2020 Statewide Proposal for CDFIs
At the beginning of this new decade, we shared our 2020 vision: To continue to explore ways we can invest our dollars responsibly, so more people have access to the financial tools they need to build wealth. Thankfully, we aren't standing alone in this work. We proudly share our mission of financial inclusion with the 83 other US Treasury Certified Community Development Financial Institution Funds (CDFl's)– mission-driven financial institutions, banks, credit unions, and nonprofits–in New York State. And, Governor Cuomo does too.
Governor Cuomo recently announced the "21st Proposal of his 2020 State of the State: Expanding Access to Safe and A/fordable Financial Services." In partnership with CDFls, his proposal includes the following strategies:
$25 million in new funding over five years to increase access to affordable financial products in underserved communities across New YorkState through, New York's Community Development Financial Institutions Fund (CDFI)
The launch of a statewide "Office of Financial Inclusion and Empowerment" as a single-stop provider of financial services and providers across housing, student loan, debt, and general financial literacy
The expansion of access to safe and affordable banking services, credit and financial education, particularly for women and communities of color, typically excluded from the current financial systems.
To execute these strategies, Governor Cuomo proposes to work with CDFls, who, like us, are often the sole providers of banking and other financial products and services in low-income communities. Under the Governor's proposal, participating CDFls will leverage this funding, providing upwards of $300 million in targeted investment in underserved communities in New York for consumers, affordable housing, and small businesses.
Governor Cuomo's vision includes expanding access to low-cost bank accounts to low-income New Yorkers who often find that the only accessible banking service in their communities are high-cost check cashers who take huge finance fees out of people's paychecks. According to the FDIC, approximately 25 percent of New York households do not have bank accounts or seldom use one and rely on costly non-bank services for their financial activities. Expanding financial literacy education and access to microcredit for small businesses is also part of the proposal.
In a press release announcing his strategies, Governor Cuomo acknowledged the prevalence of exploitation by predatory lenders in low-income communities in New York:
"We've made significant strides expanding access to banking services for low income New Yorkers, but too many people still live in banking deserts," Governor Cuomo said. "As a result, these New Yorkers often turn to costly check-cashing services or take out illegal predatory payday loans because they can't access affordable small business loans at community banks. These sweeping proposals will provide New Yorkers with the services they need to build their credit, improve financial literacy, and take charge of their economic futures – helping build a fairer and stronger New York."
Linda MacFarlane, the Executive Director of CDFI, Community Loan Fund of the Capital Region and chair of the New York State CDFI Coalition of which we are a proud member, has been discussing the proposal with the Governor's office, the New York State Department of Financial Services and Empire State Development Corp. and has "high hopes" for the Governor's new proposal.
We do too. We are proud to serve New York City as one of 83 CDFIs in the state who helped shape the New York State CDFI Fund to expand access to safe and affordable products. Creating access to credit and wealth-building financial tools for communities typically excluded is why we headquartered in the Bronx—and why we continue to explore ways in which to serve New York City as a mission-driven, ethical bank.
We invite you to join us in the mission. 
Register for this year's NY State CDFI Conference in Albany, March 30-31st. You will learn more about how you can join CDFIs in making a difference every day in New York, State. Invest your dollars locally with us. Open a Green Checking account with us today. When you bank in your community, you support the credit and wealth-building of your neighbors and local businesses.
Read our 2020 Vision and follow us on LinkedIn, where we share stories about what it means to be an ethical bank, and our vision for a shared and durable prosperity for all.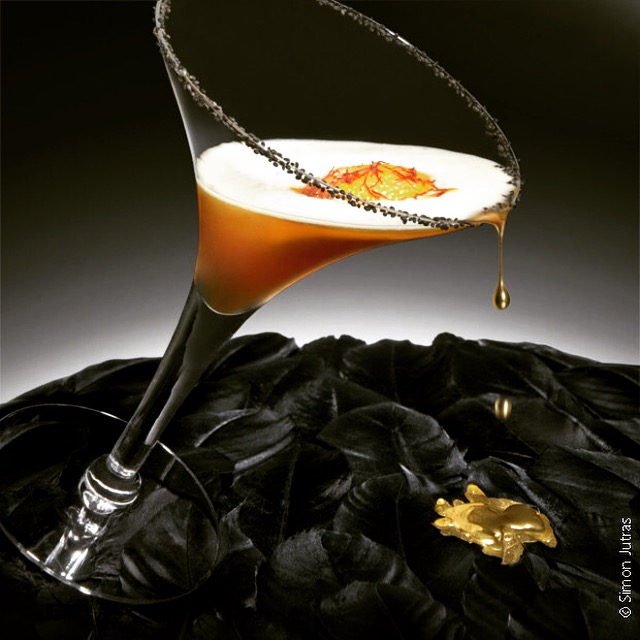 Move along cranberry vodka. Sugar Monk, Harlem's newest cocktail lounge, is designed for cocktail aficionados. For those of us who prefer the spice, there's Thelonius: Whistlepig 10-year rye, allspice, Whistlepig barrel-aged maple syrup, lemon, Meyer lemon, maple & lavender bitters. Or if you're palette favors the tropics, perhaps Trinkle Tinkle is more your style with Probitas white blended rum washed in coconut butter & Damascan rosehip tea, pineapple, coconut, lime, shiso/lemongrass syrup, and aquafaba.
"Where art, mixology, and alchemy combine to transcend the senses and elate the most discriminating palates," Sugar Monk gives attention to every detail in their cocktails— and to their space. Founders Ektoras Binikos, a mixologist and visual artist, and Simon Jutras, a photographer, and designer, create an inclusive environment.
"Sugar Monk somehow transcends gender, race, and sexual orientation. All kinds of people are visiting us. We designed a place where people can come and be themselves, be inspired and excited," says Ektoras.
Described as an "oasis" by clientele, the lounge is very intimate and comfortable with soft lighting and music so that guests can talk to one another. Their unusual cocktail menu categorizes libations into eight categories representing four unique cocktails. The Monk's Dream category, for example, features the 'ancient and mysterious elixirs distilled by monks from nature's flora.' The Little Rootie Tootie, Sugar Monk's selection of non-alcoholic cocktails are crafted as 'playful, exciting and intended to delight.' With the freshest ingredients, infusions and perfectly cut ice to match every libation, you can't go wrong.
"We are very focused on crafting cocktails for the elevated palate. Sugar Monk is a place to learn about the fine art of mixology," says Ektoras. "Our mixologists spend hours practicing their craft. They love it. They view it as an art form."
When Simon and Ektoras came to us to explore our small business lending services, we knew they had created something very special. We were pleased to offer them our SBA-guaranteed Small Business Loan for inventory and a Line of Credit to help them continue to grow the business.
"We love that Spring Bank is in our neighborhood. They are very personable, and Josefa and Ines have been great to work with. We feel like we are part of a family," says Ektoras.
Don't miss the special opportunity to join Sugar Monk for their private opening, this Sunday, June 16th. Three seatings between the hours of 5 and 7 PM; 7:30 and 9:30 PM; and 10 PM and midnight are available for booking until Friday. The evening includes performances curated by Penny Arcade with Joey Arias, Rachel Garniez and Sandra Wiegl with musical direction by Ted Baker. RSVP at: info@sugarmonklounge.com. And if you can't make it this Sunday, do visit them Tuesday through Saturday from 6 pm to 2 am on Frederick Douglass Blvd between 123rd and 124th streets. Read more about Sugar Monk's story. Learn about our Small Business Lending Program or open your personal checking account today.