Ready to grow with us? Come in and talk to one of our account managers about how we bring ethical banking to our accounts. Use the form below to schedule an appointment: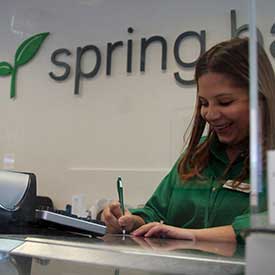 Have any questions? Stop by a branch or call us at (718) 879-5000.
We don't take it lightly that you trust us with your money. In fact, the best part about working here is getting to know our customers and their families. You'll soon find out that you are far from a number here. On the contrary, you become part of the Spring Bank Family. We can't wait to get to know you.