Ethical Banking
Interested in applying now? Please fill out the form below and go through our online application process.
How do you know your bank is ethical?
All banks tout their community mindedness in glossy ads and photos. But how do you really know if your bank is acting and investing in a way that reflects your values.? In the case of Spring Bank, you don't have to just take our word for it. You can turn to well established independent sources. Below are three ways you can review and assess how well a bank is meeting the needs of their community.
Start by looking at your bank's publicly available CRA rating. The CRA legislation was passed in 1977 to prevent the practice of redlining and to minimize systemic financial exclusion.
You can read more about CRA at: https://www.frbatlanta.org and find the CRA rating of your bank or any bank in the USA at: https://www.ffiec.gov.
In December 2018 Spring Bank received the highest available CRA rating from the FDIC – "Outstanding".
1. What is your bank's Community Reinvestment Act (CRA) rating?
2. Is your bank a US Treasury Certified Community Development Financial Institution (CDFI)?
Since 1994 the United States Treasury has certified a singular number of banks as Community Development Financial Institutions (CDFIs) based on their use of deposits to provide low- and moderate-income communities the credit they need. If your bank is a designated CDFI, you can be certain that your money is being lent to the communities that need capital the most. Find a CDFI bank in your community at: https://ofn.org/cdfi-locator.
Spring Bank was designated a CDFI in 2014 and has received numerous awards and recognition from the CDFI fund.
Certified B Corporations are businesses that balance purpose and profit. They are legally required to consider the impact of their decisions on their workers, customers, suppliers, community, and the environment. The B Corp community of companies are driving a global movement of people using business as a force for good. All B Corps are given a score by the independent third-party B-Lab. You can find B Corps and their scores at: https://bcorporation.net/directory.
Spring Bank, New York's first B Corp bank with a rating of 136.2 was honored in 2018 among the top 10% of B-Corps as "Best for the World for Customers".
3. Is your bank a B Corp?
Schedule an Appointment
Ready to grow with us? Come in and talk to one of our account managers to see how we can help. You can open a checking account, apply for a loan, open an IRA account and much more. Use the form below to schedule an appointment: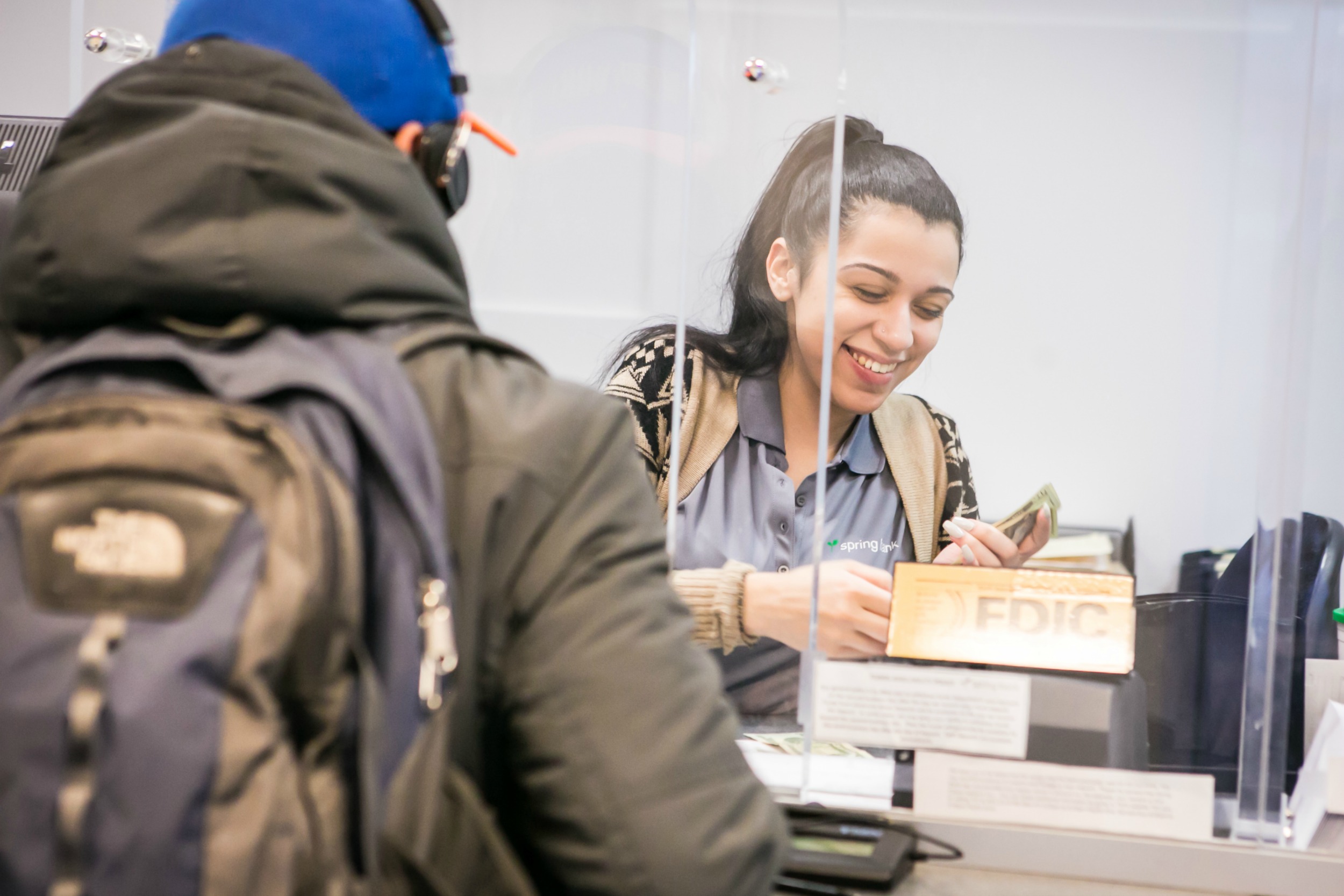 Have any questions? Stop by a branch or call us at (718) 879-5000.
Our Promise
We don't take it lightly that you trust us with your money. In fact, the best part about working here is getting to know our customers and their families. You'll soon find out that you are far from a number here. On the contrary, you become part of the Spring Bank Family. We can't wait to get to know you.