"The Bronx has a history of systemic injustice, yet, there still exists determination, ingenuity, and remarkable individual and community stories on every corner. The Bronx marches forward with great hope and promise. When the power of the community is centered, we can be a model of what's possible for our nation," says Jason Duchin, Co-Executive Director of DreamYard.
Even with COVID-19 budget cuts, DreamYard marches forward, too. For more than 25 years, DreamYard has collaborated with Bronx youth, families, and schools to build pathways to equity and opportunity through the arts and social justice. This summer will be no different.
As soon as the city made budget cuts to the Summer Youth Employment Program (SYEP), DreamYard, along with their partner, Here to Here and many other community groups, quickly raised enough money from private sources to support the summer employment of 546 teenagers. When DreamYard team reached out to us about including a financial capability collaboration in the program, we jumped at the opportunity.
"We are offering a financial literacy component to the program so the youth can learn how to be a steward of their finances and plan for the future," says Jason. "Spring Bank will offer support in multiple languages and explain why banking is a healthier choice than check-cashing, for example. Through this program, Spring Bank is caring for our young people in the Bronx."
We are proud to partner with DreamYard this summer to open bank accounts for any young adult who needs one. Students of DreamYard's virtual, summer employment program will also learn about entrepreneurship, creative career options, and develop their professional networks.
"Spring Bank is a hometown bank for the Bronx. The Spring Bank team is invested and receptive to the needs of the community. They truly have place-based stewardship for the Bronx," says Jason.
The same is true of DreamYard. The DreamYard team remains committed to the recovery and growth of the Bronx. Immediately after COVID-19 hit New York City, DreamYard joined dozens of community leaders and community-based organizations to launch the Bronx Community Relief Effort. This local initiative has raised over $12 million to support effective, on-the-ground operations that are focused on meeting the essential needs of the Bronx community.
"The Bronx Community Relief Effort exists to address the immediate problems, we are putting out the  post-COVID-19 fires—the systemic inequities and racism which COVID-19 exposed for all to see," says Jason. "We can hold, uplift, and support the Bronx—and we have to do it collectively."
We could not agree with you more, Jason. Thanks to you and your team for your service to our community.
Support DreamYard and their programs. Learn how you can get involved with the Bronx Community Relief Effort. Read about a previous collaboration we supported with DreamYard, Thinkubator, and Fordham University. Check out our accounts and lending options specifically designed for nonprofits.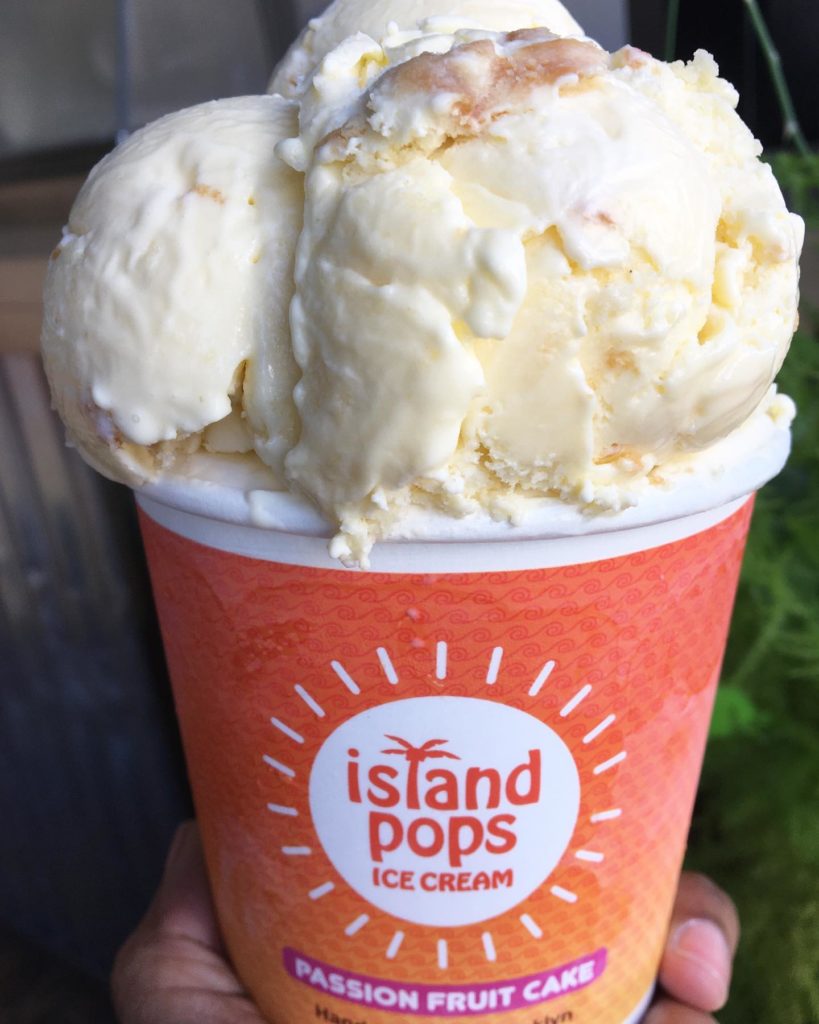 Sorrel Rum Sorbet. Honey Roasted Peanut. Rum and Raisin. Coconut and Soursop. This is Island Pops, Caribbean-flavored ice cream—with vegan options too– delivered to your Brooklyn doorstep. And starting this weekend, direct to doors in Queens and the Bronx, too.  Island Pops, one of our small business clients since 2018, is also one of our favorite Brooklyn-based ice cream shops. Started in 2015 by Khalid Hamid and Shelly Marshall, the West-Indian inspired brand works diligently to elevate and transform traditional Caribbean flavors into handcrafted ice cream, ice pops, and snow cones.
We are proud to be Island Pop's provider of the SBA PPP (Paycheck Protection Program) loan, which has allowed them to maintain two full-time employees during the COVID-19 crisis. As a seasonal business, only running payroll between the months of October-March, they weren't sure if they qualified.
"We are so grateful to Spring Bank to have received the PPP loan. This loan covers us through July with two full-time employees. And the ability to keep our delivery service—and soon to expand it," says Shelly.
As soon as the mandatory shut down of non-essential businesses began mid-March in Brooklyn, Island Pops immediately transitioned to e-commerce and online deliveries. And starting in two weeks, Island Pops will deliver nationwide.
"People were livid when we only offered delivery in Brooklyn. Now our fans in upstate New York, New Jersey, and Connecticut can order online, too," says Shelly.
Island Pops plans to reopen as soon as possible—with window service for walk-up or pick-up service, and Spring Bank staff expects to be first in their (the socially-distanced) line. We are thrilled Island Pops is a part of our small business community—and will continue to be a pillar in our city as well.
"We opened a small business line of credit with Spring Bank at the start of our business," says Shelly. "The loan helped Island Pops get going. And now, in the middle of a crisis, banking with a community lender like Spring Bank is a no brainer for us," says Shelly.
Place an order with Island Pops by emailing Shelly at shelly@islandpops.com. Or you can DM Island Pops via Instagram to order (as their website updates). Read about the SBA PPP loan. Learn more about our Small Business Line of Credit.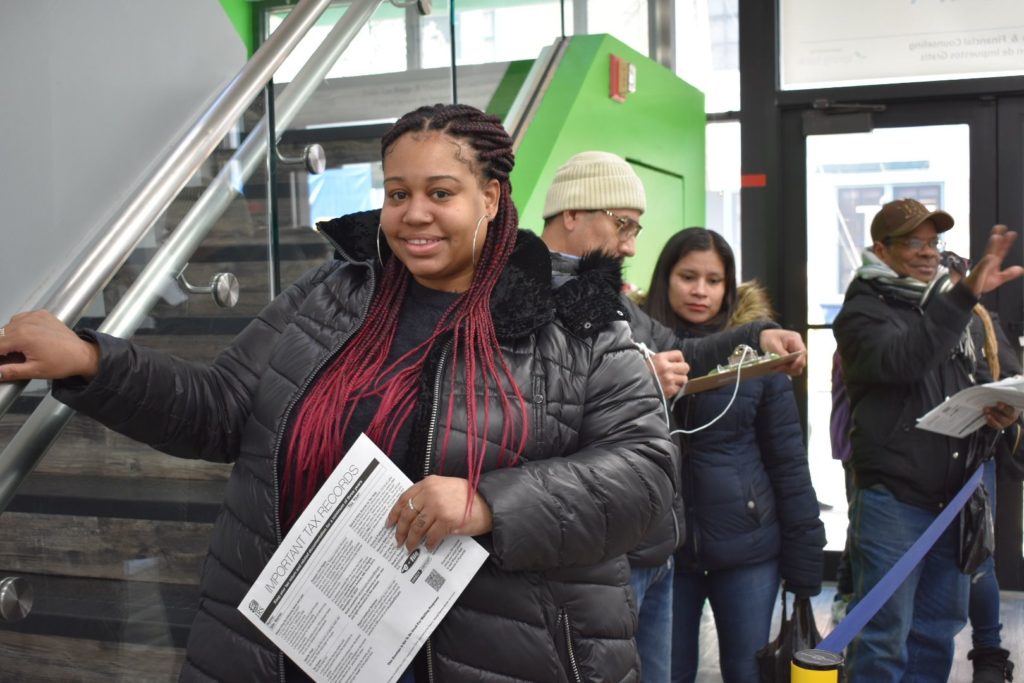 When we opened our doors in the Bronx over twelve years ago, we did it with Ariva, a community-based, nonprofit organization. We have been on this journey together. Not only do we share headquarters at our Bronx offices on 167th street, but we also share a mission to strengthen financial stability and expand the financial inclusion of  New Yorkers.
Ariva provides free tax preparation and free financial counseling to low-income residents of New York City. In December, Ariva received one of eight designations from the Department of Consumer Affair's Office of Financial Empowerment as a New York City Financial Empowerment Center—one of two in the Bronx—and we are, of course, excited to share this news.
"As a New York City Financial Empowerment Center, we can extend our reach and better serve our clients. It also adds a new dimension to our work and the impact we make," says Irene Baldwin, Executive Director of Ariva.
Since 2003, Ariva has prepared free tax returns for over 100,000 clients, returning more than $150 million in total refunds. Returns vary in dollar amount, and many of Ariva's clients return year after year. They often count on their tax return to support their annual household income. Eighty-eight percent of Ariva's clients earn less than $30,000 annually; Ariva knows that even a small refund can prevent one of their clients from using predatory financial services and can help a family start saving.
\Witnessing families gain confidence in their financial knowledge, make more informed financial decisions, and increase their financial security are a few of the reasons Ariva's hardworking staff and committed volunteers know their work matters. We are proud to host one of their year-round tax preparation sites and one of their financial counselors in our branch. For Irene, the host matters:
"Spring Bank is the perfect host. We share values and mission. As one of the only banks in the neighborhood, people come to the Bronx branch for their financial needs. We provide complimentary services and offerings and refer clients to each other".
Ariva's services are available to all. Their winter hours for their free tax preparation program are (69 E. 167th Street)
Mondays, Tuesdays, and Thursdays: 4 to 7:30 pm
Wednesdays: 12 to 7 pm
Saturdays: 10 am to 4 pm
The hours for free one-on-one counseling are: (until April 30th)
Mondays, Tuesdays, Wednesdays & Thursdays: 11 am to 7:00 pm
Fridays: 2 to 5 pm
Saturdays: 9 am to 5 pm
Clients are invited to walk-in, and no appointments are needed. Read this checklist to make sure you bring the proper paperwork before arriving.  For more information about Ariva's mission, services and locations across New York City, visit www.ariva.org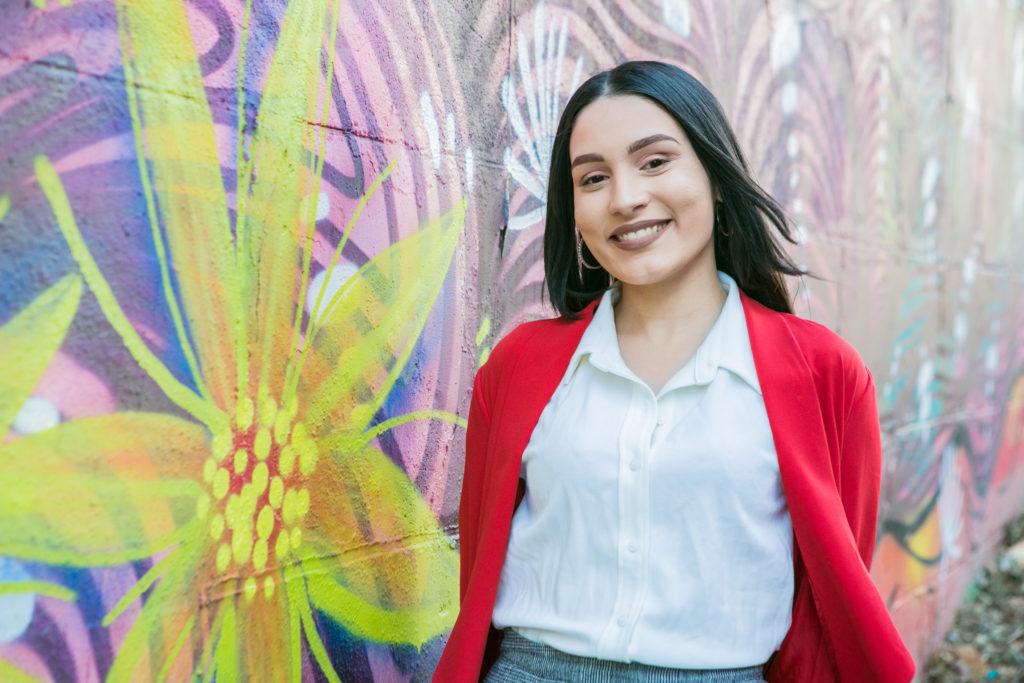 It's time. More and more of us are waking up to the reality of the climate crisis. With the devastating fires in Australia, the threat of pipeline expansion through protected indigenous lands, and the five superfund sites in our Bronx community, we can no longer ignore the glaring warning signs of climate change. And we can longer ignore our personal and corporate obligation to continue to invest our dollars responsibly.
2020 Vision
In January 2019, we took a more serious look at our environmental footprint and the output of our carbon emissions. By April of 2019, we celebrated Earth Day with the announcement that we were officially carbon-neutral. But this was just the beginning. Over the last several months, we've been working to monitor the impact of our investments. As a recent New York Times article by environmental activists, Lennox Yearwood Jr. and Bill McKibben, called "Want to Do Something About Climate Change? Follow the Money," describes it: "If you want to stop climate change, follow the money."
When you follow the money of many big banks, you find billions of dollars lent to fund oil drilling and new infrastructure for fossil fuel extraction, choosing short-term profits over the long term health and sustainability of our planet.  For example, in 2019, JP Morgan Chase lent over $195B to gas and oil companies. And who is lending them the money to invest? Their customers. Cleary put, if you bank with JP Morgan Chase, your hard-earned dollars are funding the climate crisis.  But there's an easy solution. Move your money to a community bank or credit union that, like us, has no investments in fossil fuel funds.
"Cutting off that flow of cash may be the single quickest step we can take to rein in the fossil fuel industry and slow the rapid warming of the earth," state Yearwood and McKibben.
Today, more than ever, divestment from fossil fuels into local, community-based institutions is essential.
If you want to stop climate change, follow the money. If you want to rest peacefully at night, knowing you're doing your part to shift the climate crisis and create  local impact in New York City, move your accounts to us. Vote with your dollars and open a Green Checking account with us today. We will continue to assess the impact of our investments as a key part of our 2020 vision and hope you will also.
Read about our journey to carbon neutral. Read the New York Times article Want to Do Something About Climate Change? Follow the Money.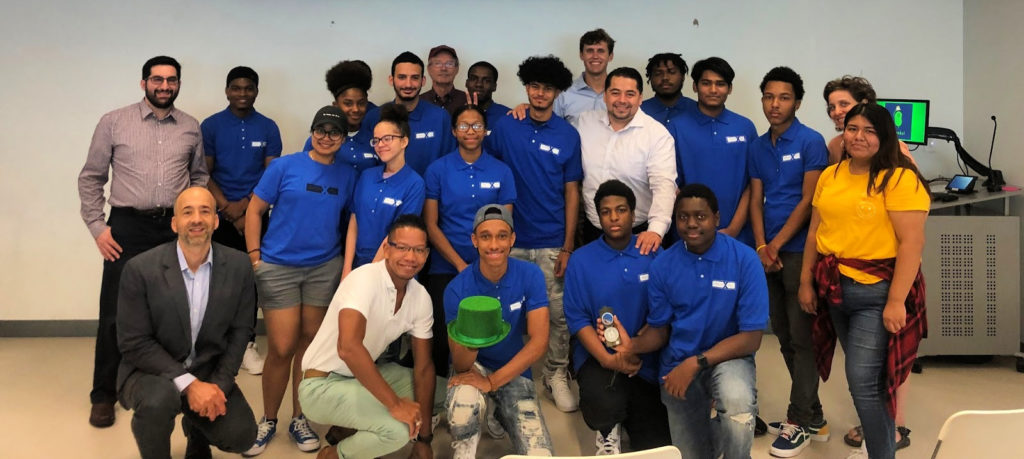 Four years ago, Max Lynch did not imagine that his dream would be to live in the Bronx and to support community building through social innovation. Bound toward a career in investment banking, Max discovered the world of social enterprise, including the B Corp movement, during his junior year at Fordham University. For the last six months, as our Community Engagement Consultant, he's led a project with us to discover new opportunities for how we can continue to engage deeply with our community.
"The Social Innovation Collaboratory at Fordham and working with Spring Bank changed my business school experience. I lived on campus at Fordham but mostly stayed in my bubble. I never thought I'd work for a community bank in the South Bronx, but working at Spring Bank has taught me what it means to be a community stakeholder, and this is what I want to be part of," says Max.
Max served as Spring Bank's liaison to the "Thinkubator" program run by local nonprofit HERE to HERE. Thinkubator is a consultancy-style program that challenges Bronx high school students to create solutions to real-world business problems. With Max, the students looked at ways to help Spring work with the local community to make banking more appealing to currently unbanked residents.
The cohort studied reports, interviewed local community leaders, and participated in community meetings. Their findings? Community-based organizations in the Bronx who offer a range of holistic services from education to mental health and legal aid-see higher rates of economic achievement with their clients and in their neighborhoods. And because a young person typically keeps their first bank account for years, Spring Bank has an opportunity to engage with and support people for many decades of their life. This opportunity, as a community-based bank, inspired Max to dig in and identify strategic partnerships.
"I wanted to stay on it. I didn't feel like I finished my work after the Thinkubator project. And I knew there were initiatives in the South Bronx that Spring Bank was interested in supporting," explains Max.
One hundred and forty community meetings later and dozens of interviews with public advocates, former gang members, educators, and other mission-driven social enterprises, Max identified impact opportunities for us ranging from a Youth Financial Wellness Program to an Impact Deposit Fund. To Max, a pressing opportunity is to work in anti-violence through the lens of financial inclusion in the Bronx.
"I wanted to understand how Spring Bank could use the tools of financial empowerment, like credit­building and savings, to support the work of public safety officers and anti-violence organizations like Cure Violence and Bronx Rise Against Gun Violence (B.R.A.G.), as they work with gang members and formerly incarcerated people," says Max.
Max identified that offering our small-dollar loans coupled with free financial counseling, could be a good place to start. We are incredibly grateful to Max and his fellow social enterprise students at Fordham University for their hard work and commitment to us and to the well-being of the Bronx. We are eager to continue the exploration of what it means for us to increase our impact and are considering the initiatives presented. Lucky for us that Max's trajectory shifted him from Wall Street to 167th Street in the South Bronx.
Learn about our small-dollar loan program or call 718-879-5000. Read more about Here to Here's Thinkubator program and Social Innovation Collaboratory at Fordham University.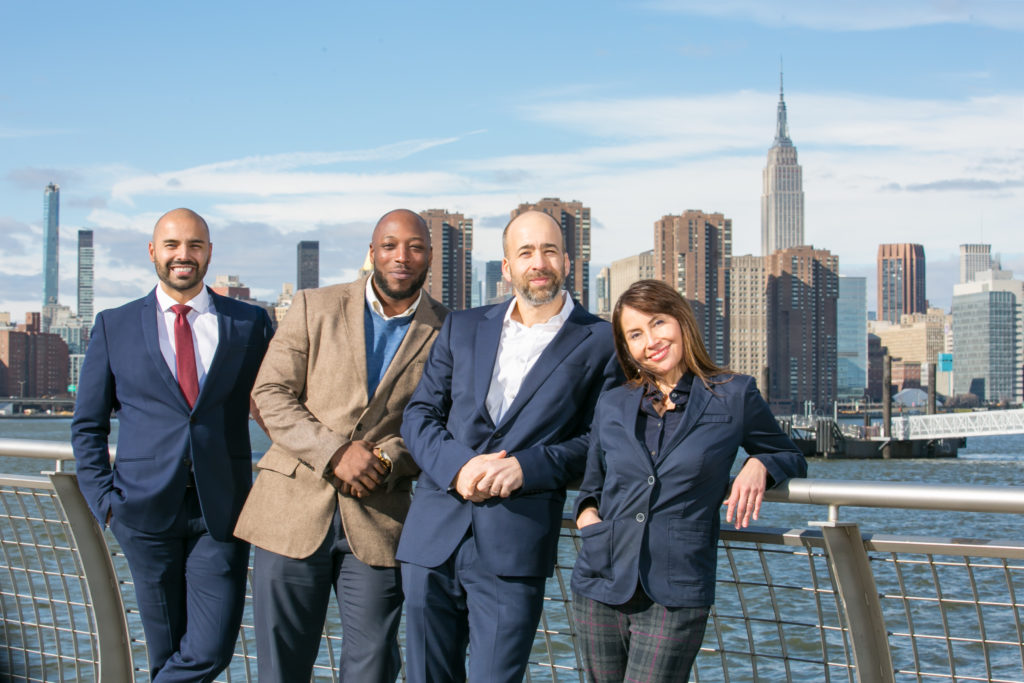 From our wonderful customers like Sugar Monk to the historical Frederick Douglas Circle and the great community work of our nonprofit clients like Custom Collaborative, we are proud to be part of the dynamic neighborhood of Harlem. Situated in the northwest comer of Central Park, we opened the doors to our Harlem branch after seeing the need for affordable banking products.
For many people in Harlem, like one of our new customers, Rhondine, banking local may not have been the immediate first choice. But when Rhondine stopped into our Harlem branch and read about our great rates and thought about how disenchanted she was with her larger financial institution, she contemplated making the switch.
"I had never been to a community bank," says Rhondine. "But I realized it's right in my neighborhood where I've lived for ten years. I talked to Josefa, the Branch Manager, and the transition from my other bank was easy."
Today, we are happy to help Rhondine work toward her financial goals. This is what we love doing: supporting our clients along their financial journeys, one-on-one. In addition to competitive interest rates, we work with our clients to help them save, build credit and grow their small businesses or nonprofits.
Rhondine took advantage of our Green Checking account. It's our completely paperless personal checking account with zero maintenance fee options and no overdraft fees. All you need is an email address, and your monthly statements are sent to you electronically. When you access your Green Checking account through the Spring Bank mobile app, you have 24/7 access to your money without printing-or recycling-· statements ever again.
It's all part of Spring Bank's mission as an ethical bank to support and be part of the Harlem community and provide fair and affordable financial services to all New Yorkers. Take it from Rhondine: "I'm really glad I made the switch."
Visit Spring Bank's Harlem branch at 2049 Frederick Douglass Blvd or call Branch Manager Josefa Ruiz at 718.879.5110 to set-up an appointment. Open a Green Checking account online. Read about our journey toward carbon neutral.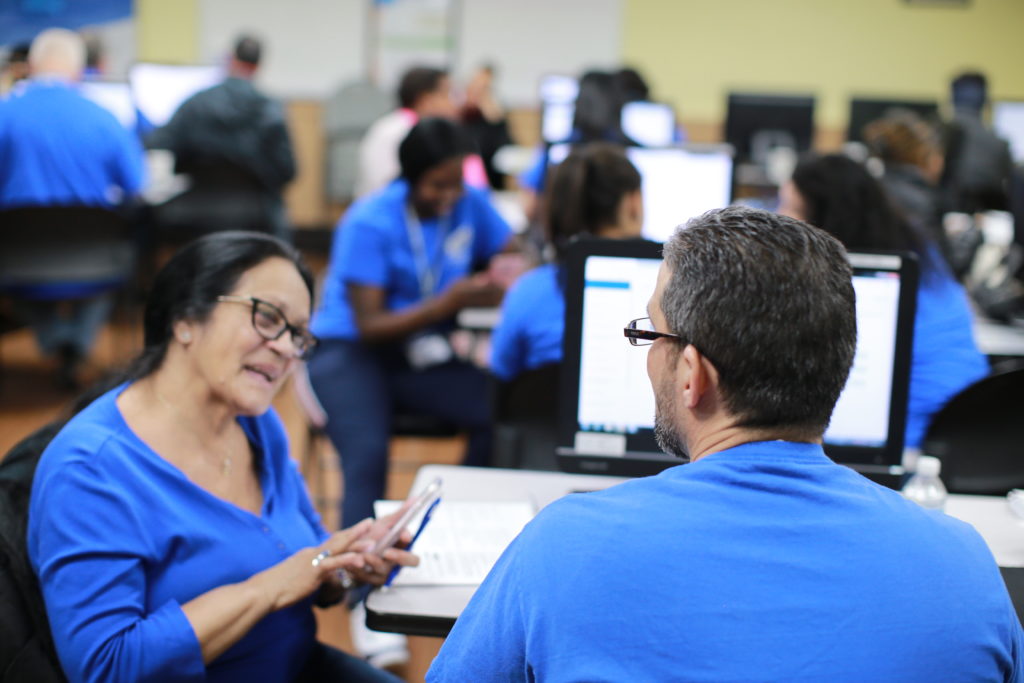 "The Bronx is a very tight-knit community. There remains a 'do-it-yourself' attitude. And people know one another, and they support each other. We are part of a powerful story in the Bronx," says Catherine Clarke, Deputy Director for Development and Administration at University Neighborhood Housing Program.
When University Neighborhood Housing Program (UNHP) opened its doors in the Bronx in 1988—as an outgrowth of Fordham University and the Northwest Bronx Community and Clergy Coalition (NWBCCC)—the founders thought they could best serve the community best as a lender. It was a time when burnt out buildings, vacant lots, and a lack of services was commonplace. The borough—mostly abandoned by financial institutions and city resources—lacked basic investment for housing and small businesses. UNHP knew that the majority of the immigrant community was not looking to a traditional bank—if they could find one— for resources. In 2012, UNHP created the Northwest Bronx Resource Center to build financial stability for residents and reduced the use of predatory financial services by offering a range of free financial education services and financial education training
Thirty years later, UNHP serves the Bronx as a New York City Financial Empowerment Center, hosting a variety of financial literacy programs, legal aid, free income tax preparation, and affordable housing assistance. In every program they offer, they partner with other community-based organizations to understand how to be most efficient and effective. And we are grateful to be one of them.
Like us, UNHP is agile and flexible. They quickly adapt their programs as a community need emerges. We approach our lending model in the same way. When UNHP was looking to support the efforts of hard-working home-based daycare providers, we knew we could support them with our small-dollar loan program. Through UNHP's relationship with Fordham Bedford Community Services, a group of daycare providers completed a small business and financial education class to improve their credit scores and grow their businesses. Coupled with UNHP's free financial literacy training, our Start Loan is designed to help people save, build credit, and can prepare an entrepreneur as they explore options for small business lending.
"It is important to link Bronx residents especially those with lower-incomes, to the financial services that are going to help them build financial stability. We love Springs Bank's model. We do our best to support the community with financial empowerment services. Spring Bank provides the capital for the people we serve to build credit and grow their businesses," says Catherine.
We love your model and community impact, too, UNHP. Thank you for your continued leadership and commitment. We are grateful to be part of a growing and thriving community, the beautiful Bronx, with you.
Join UNHP for Bronxtober Resource Fest this Saturday, October 19th, from 11:00 AM – 3:00 PM at 2751 Grand Concourse with the entrance on E 196th Street for free financial literacy and community resources. Learn more about UNHP. Apply for our Start Loan.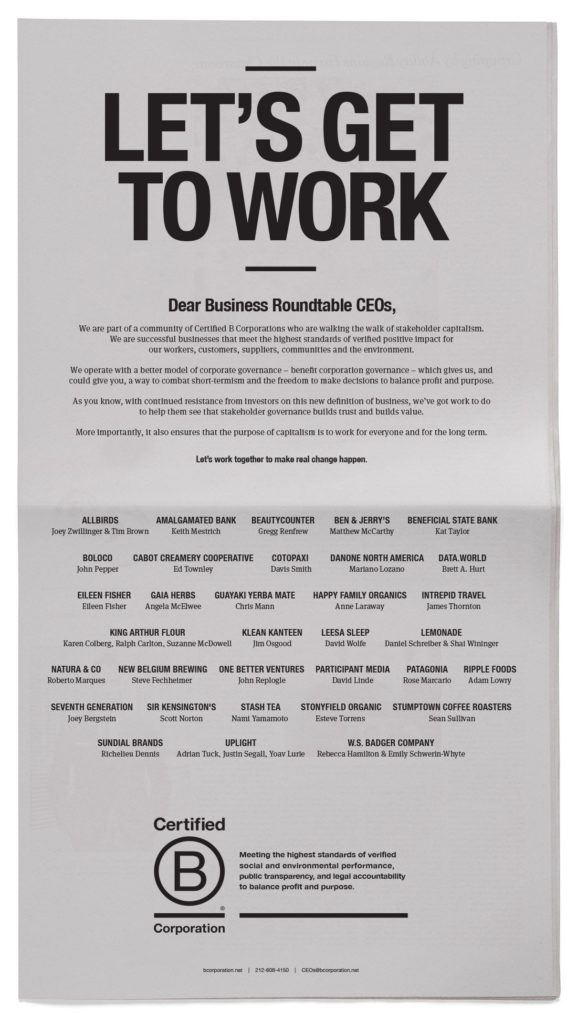 There are rare moments in life when the path you've chosen is affirmed. The hard work, the commitment, and at times, the uncertainty are validated.  And this week, we at Spring Bank, along with 2500+ of our B Corp peers, experienced one of those moments.
Shareholder Primacy is No Longer Supreme
On August 19th,  The Business Roundtable, which represents CEOs of America's largest companies, changed their shareholder primacy mantra with an announcement that they would work 'to promote an economy that serves all Americans', with commitments to fair compensation for employees; ethical dealings with their suppliers; support of local communities in which they work; protecting the environment by embracing sustainable practices. And an effort to foster diversity and inclusion. Included in this announcement are companies like Vanguard, Progressive, and JPMorgan Chase & Co.
Yeah, we know. Let's "Get to Work."  
As the first B Corp bank in New York City, and a proud part of the global B Corp movement,  which started 15 years ago can't help but say, 'yeah, we know.' Stakeholder primacy is in our DNA.
"It's been a long time coming, and we applaud their statement, but its one thing to talk the talk and another to walk the walk," says Demetris Giannoulias, our CEO. "We've been prioritizing stakeholders as a movement for years now. How will these companies change so that their actions match their words?"
Before we opened the doors to our headquarters in the Bronx in 2007, we took time to listen, to understand the needs of the residents in the Bronx. We formed partnerships with community-based organizations, whom we work with every day to build an inclusive economy. We continually develop new products and services, like our Start Loan, Green Checking and lending options for nonprofits and small businesses, as our clients' needs change. Thankfully, we aren't unique in this. Our B Corp colleagues use their businesses as vehicles for community, environmental and systemic transformation, too. So, when the Business Roundtable came to the "stakeholder table," we were encouraged by their words and are hopeful that they will implement changes. The B Corp movement encouraged them to "Get to Work." Thirty-three of our peers including Patagonia, Danone, Happy Family Organics, Beauty Counter, Ben & Jerry's and Eileen Fisher, to name a few, signed a full-page letter to the Business Roundtable (in the image above) in a two-page spread in the New York Times last Sunday. The key point? It's time to build a sustainable, durable and shared economy—together.
A New Economy: The Table is Big Enough for All of Us
We are so proud to be leading this shift in NYC along with Certified B Corps around the globe. We invite the leaders of financial institutions to walk the walk with us. We can create an inclusive economy—where people of all backgrounds have access fairly priced financial products,  to help them build wealth and create financially secure futures. The good news is that the inclusive economy table is big enough for all of us.
Read The Business Roundtable Announcement. Follow B the Change, the B Corp movement's media outlet and dig into the movement's response. Learn about our affordable banking products, designed to build credit, savings, and new beginnings for people typically excluded from our current economic model. And take your seat at the table by moving your money into a local, community bank.
A piece by Oscar Perry Abello of Next City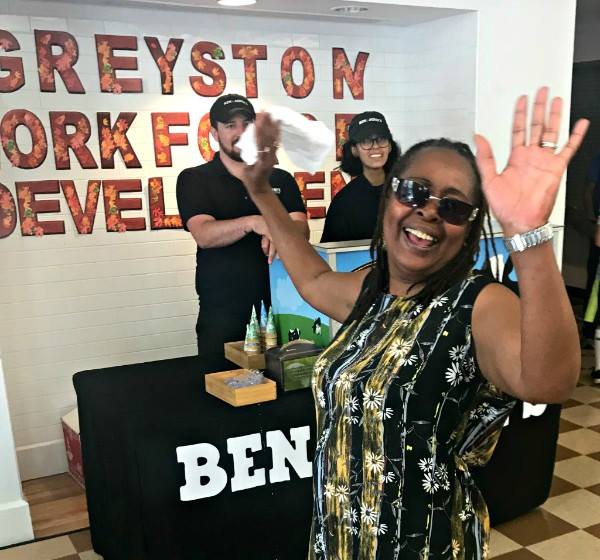 A few weeks ago, we celebrated a milestone- surpassing the 1000 loan mark in our Employee Opportunity Loan program and providing credit to New York City and Westchester workers when they needed it most, helping them build or improve credit scores and accumulate savings.
One of the social enterprises we partner with is Greyston Bakery.
In his recent article "What If Your Job Could Be Your Credit Score?" in Next City, reporter Oscar Perry Abello, wrote, "You may not have heard of Greyston Bakery, in Yonkers, New York, but if you are a fan of Ben & Jerry's Brownie Batter Ice Cream, you know its brownies."
Not only is Greyston Bakery the supplier of the brownies you enjoy in Ben & Jerry's ice creams, they've also established a unique employment model called "Open Hiring." No background checks. No questions asked. People put their name on a list, and when a job is available, they get a call. Greyston Bakery's employment model provides a second chance for people with a criminal record, among other barriers to employment.
In his article, Abello explains the impact our Employee Opportunity Loan for the employees of Greyston Bakery. As Abigail Saunders, the Human Resource Director of Greyston Bakery, noted, "A lot of HR professionals don't understand financial problems at home might affect performance," Saunders says. "The (loan) process is very painless. For whatever they need, it's great. One of the employees took a loan out to help out a family member."
We are incredibly proud to partner with Greyston Bakery as they support the financial health and new beginnings of their employees. Through its Open Hiring model, Greyston Bakery demonstrates equity, inclusion, and people-first business. It's our privilege to stand with them as mission-driven, financial institution, and fellow B Corp.
Read the full story on Next City. Learn more about our Employee Opportunity Loan and the details of our Financial Empowerment Program, which includes free financial counseling with our partner, Neighborhood Trust Financial Partners. Or call Melanie Stern, Director of Consumer Lending, at 718-879-5198 to sign your company up today.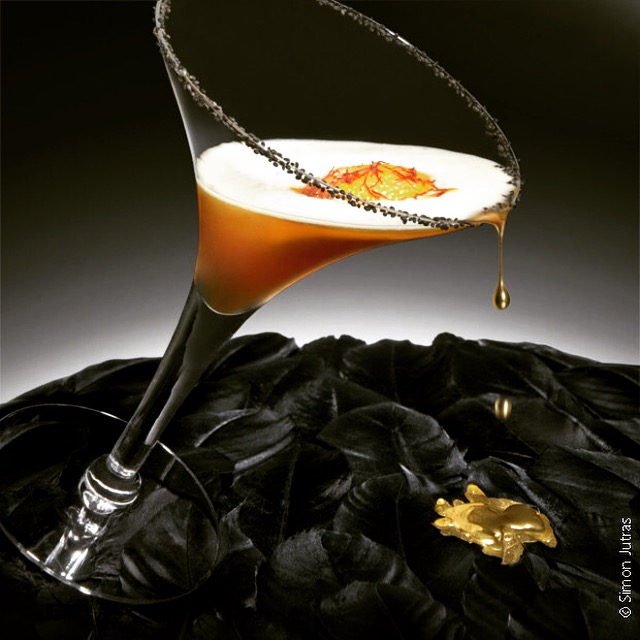 Move along cranberry vodka. Sugar Monk, Harlem's newest cocktail lounge, is designed for cocktail aficionados. For those of us who prefer the spice, there's Thelonius: Whistlepig 10-year rye, allspice, Whistlepig barrel-aged maple syrup, lemon, Meyer lemon, maple & lavender bitters. Or if you're palette favors the tropics, perhaps Trinkle Tinkle is more your style with Probitas white blended rum washed in coconut butter & Damascan rosehip tea, pineapple, coconut, lime, shiso/lemongrass syrup, and aquafaba.
"Where art, mixology, and alchemy combine to transcend the senses and elate the most discriminating palates," Sugar Monk gives attention to every detail in their cocktails— and to their space. Founders Ektoras Binikos, a mixologist and visual artist, and Simon Jutras, a photographer, and designer, create an inclusive environment.
"Sugar Monk somehow transcends gender, race, and sexual orientation. All kinds of people are visiting us. We designed a place where people can come and be themselves, be inspired and excited," says Ektoras.
Described as an "oasis" by clientele, the lounge is very intimate and comfortable with soft lighting and music so that guests can talk to one another. Their unusual cocktail menu categorizes libations into eight categories representing four unique cocktails. The Monk's Dream category, for example, features the 'ancient and mysterious elixirs distilled by monks from nature's flora.' The Little Rootie Tootie, Sugar Monk's selection of non-alcoholic cocktails are crafted as 'playful, exciting and intended to delight.' With the freshest ingredients, infusions and perfectly cut ice to match every libation, you can't go wrong.
"We are very focused on crafting cocktails for the elevated palate. Sugar Monk is a place to learn about the fine art of mixology," says Ektoras. "Our mixologists spend hours practicing their craft. They love it. They view it as an art form."
When Simon and Ektoras came to us to explore our small business lending services, we knew they had created something very special. We were pleased to offer them our SBA-guaranteed Small Business Loan for inventory and a Line of Credit to help them continue to grow the business.
"We love that Spring Bank is in our neighborhood. They are very personable, and Josefa and Ines have been great to work with. We feel like we are part of a family," says Ektoras.
Don't miss the special opportunity to join Sugar Monk for their private opening, this Sunday, June 16th. Three seatings between the hours of 5 and 7 PM; 7:30 and 9:30 PM; and 10 PM and midnight are available for booking until Friday. The evening includes performances curated by Penny Arcade with Joey Arias, Rachel Garniez and Sandra Wiegl with musical direction by Ted Baker. RSVP at: info@sugarmonklounge.com. And if you can't make it this Sunday, do visit them Tuesday through Saturday from 6 pm to 2 am on Frederick Douglass Blvd between 123rd and 124th streets. Read more about Sugar Monk's story. Learn about our Small Business Lending Program or open your personal checking account today.