Brought to you in collaboration with the team at Neighborhood Trust Financial Partners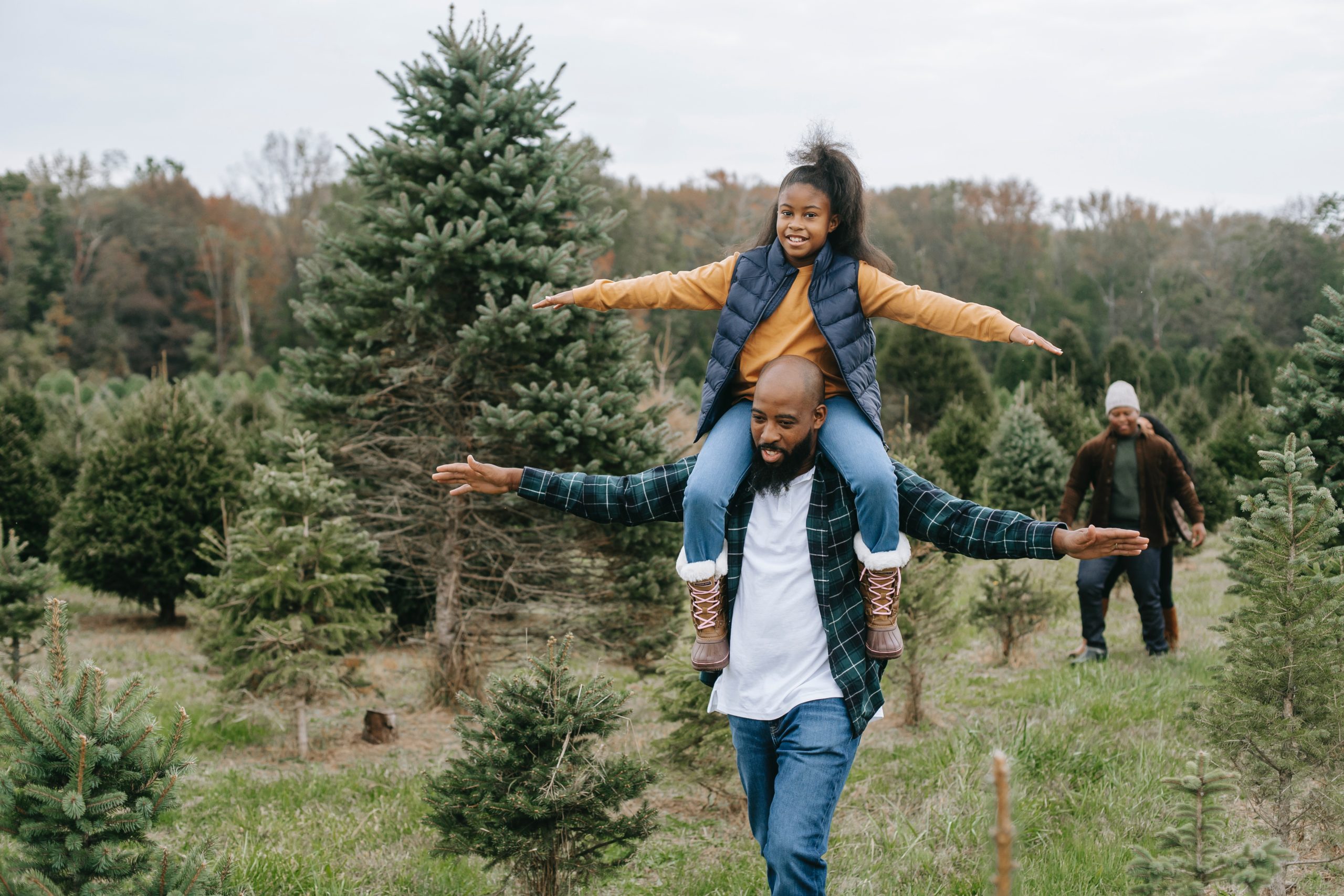 The time for gift-giving and safe, family celebrations is here. Often, the joy and the festivities that come with this time of year can also equate to non-budgeted expenses and high credit card statements later. However, this holiday season, perhaps more than ever before, is a time to focus on what matters most: your health, including your financial health. As you reimagine the holidays in many ways this year, we offer you five creative tips to help you carry on your traditions and stay within your budget. Together, we crafted these tips with our colleagues at Neighborhood Trust Financial Partners, a national nonprofit and worker financial health leader.
1. Cover Your Essentials: We all want to make the holidays special but make sure first you cover your basics, transportation, healthcare, rent, and food, before spending money on anything else.
2. Save As Much As You Can: If you have any money left over after covering your basics, determine a set amount you feel comfortable depositing into your emergency and personal savings every month. Then create your holiday budget and stick to it.
3. Gift Creatively:  You do not need a lot of money to celebrate the holidays in style. Some of the best gifts are inexpensive, yet thoughtful, and meaningful. You can suggest a "Secret Santa" with your family and set a price limit on the gifts. That way, you limit the number and cost of gifts each person buys.
4. Pay Your Monthly Minimums: By paying monthly credit card minimums, you can keep your credit line open and in good standing. You don't have to pay all of your credit card debt if you are unable but plan each month so that you have the cash flow to pay the minimum. If you need to use credit cards to buy gifts, make sure you have the cash the next month to pay off the accrued balance. Remember, when it comes to gift-giving, it's the thought that counts. Your friends and family will be delighted to receive a homemade gift knowing you are fiscally responsible.
5. Build Good Credit: Open doors for better rates when you think about buying a car, purchasing insurance, buy a home, and all your plans for the future
We want you to achieve your financial goals. We can help you build your personal savings and open a personal savings account. Stop by one of our branches in the Bronx or Harlem or give us a call at 718-879-5000. It's our pleasure to support our clients and community during this challenging time. Read more about the great work of Neighborhood Trust Financial Partners and their free TrustPlus financial coaching services.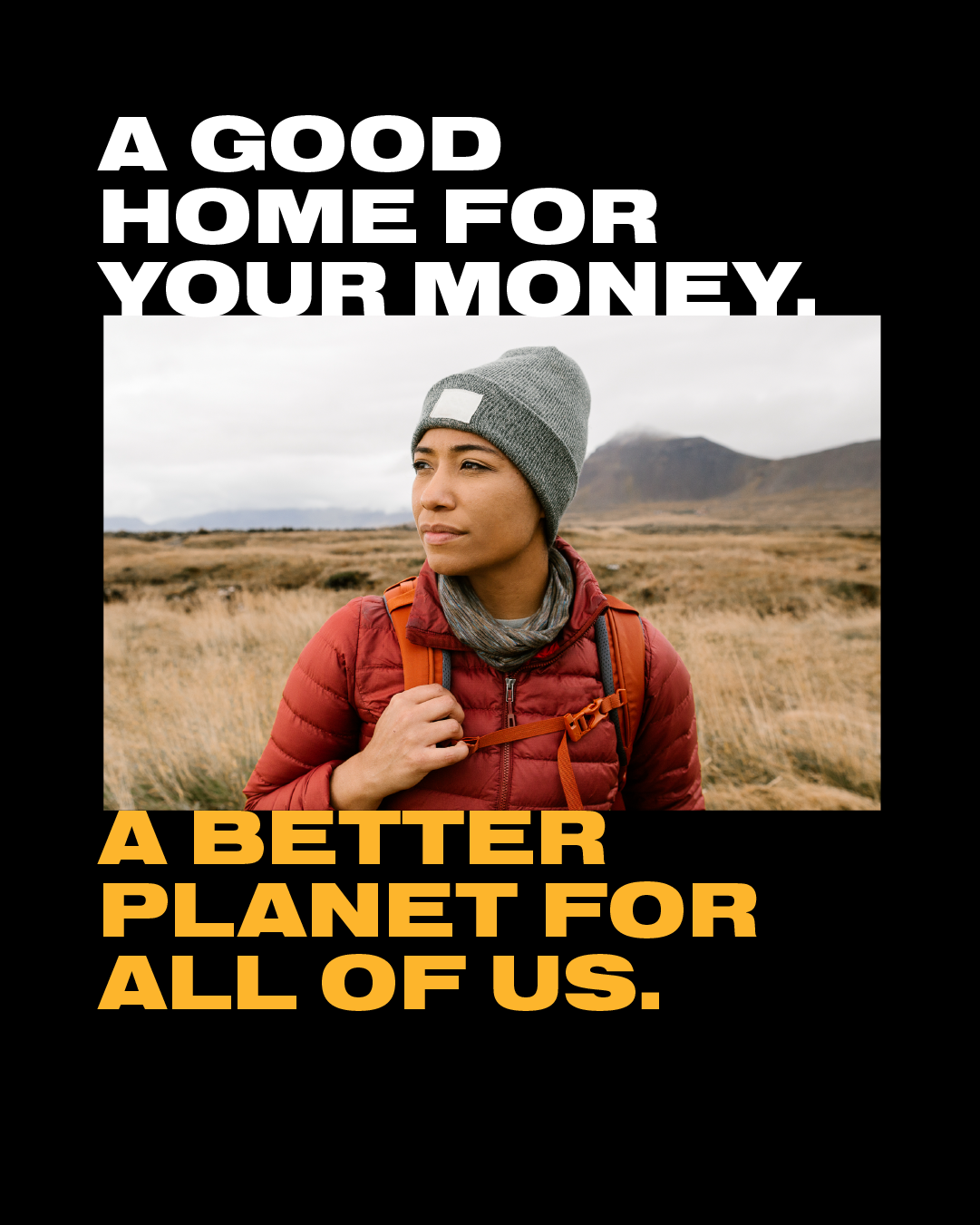 We are committed to a world where all people have equal access and opportunity to build prosperous futures. And when we say all people, we mean everyone, even those who don't bank with us.
As the climate crisis causes temperatures to rise and extreme weather becomes more common, the impacts will affect everyone.  Financial institutions that finance fossil fuels bear immense responsibility. Did you know that the four largest banks in the United States poured more than $210 billion into fossil fuel projects in 2019 alone? That's why—as a carbon-neutral, B Corp community bank, we immediately said yes to the invitation to join a national movement of banks who recognize together their responsibility to address the climate crisis. You can feel secure with us and with any member of the Bank for Good campaign, that your money is a solution, not a contributor to the climate crisis and will not be invested in fossil fuels.
We view our commitment to climate justice as a racial justice issue, as underserved communities of color, communities like those we serve, are disproportionately impacted. The Bank for Good campaign was our opportunity to join with like-minded financial institutions to create a new narrative for banking that aligns with our values.
Paul Philips, District Manager of Community Board 4–the neighborhood of our headquarters in The Bronx– recognizes how banks can be a tool for good.  Ninety-six percent of the people in Community Board 4 are minorities, and the average income is $29,000 a year.  And as a result of COVID-19, he has witnessed long lines of people waiting outside check cashiers to get the money they need to pay for existing expenses.
"Now more than ever, we need financial institutions like Spring Bank," says Paul Philips. "We need local banks that serve low-income minority communities, especially small businesses."
According to Paul Philips, only 2 percent of small businesses in The Bronx received any federal PPP lending dollars via the CARES Act due to COVID-19. He believes this is precisely why community banks are essential to building a financially inclusive society.
"Banks that are rooted in the community are so important; they will actually advocate on behalf of communities of color," says Paul Philips.
As one of the few community banks in The Bronx, New York, we are proud to support small businesses and communities of color as we Bank for Good. Learn more by reading about our commitment to our community during COVID-19.
Ready to join us in the movement to Bank for Good? Move your money with us and open a Green Checking Account or apply for a personal loan today! We can help your small business grow by opening a business checking account. And you can feel good about your role in ending the climate crisis, knowing your hard-earned dollars are invested locally, right back into the best city in the world. Read more about the Bank for Good campaign.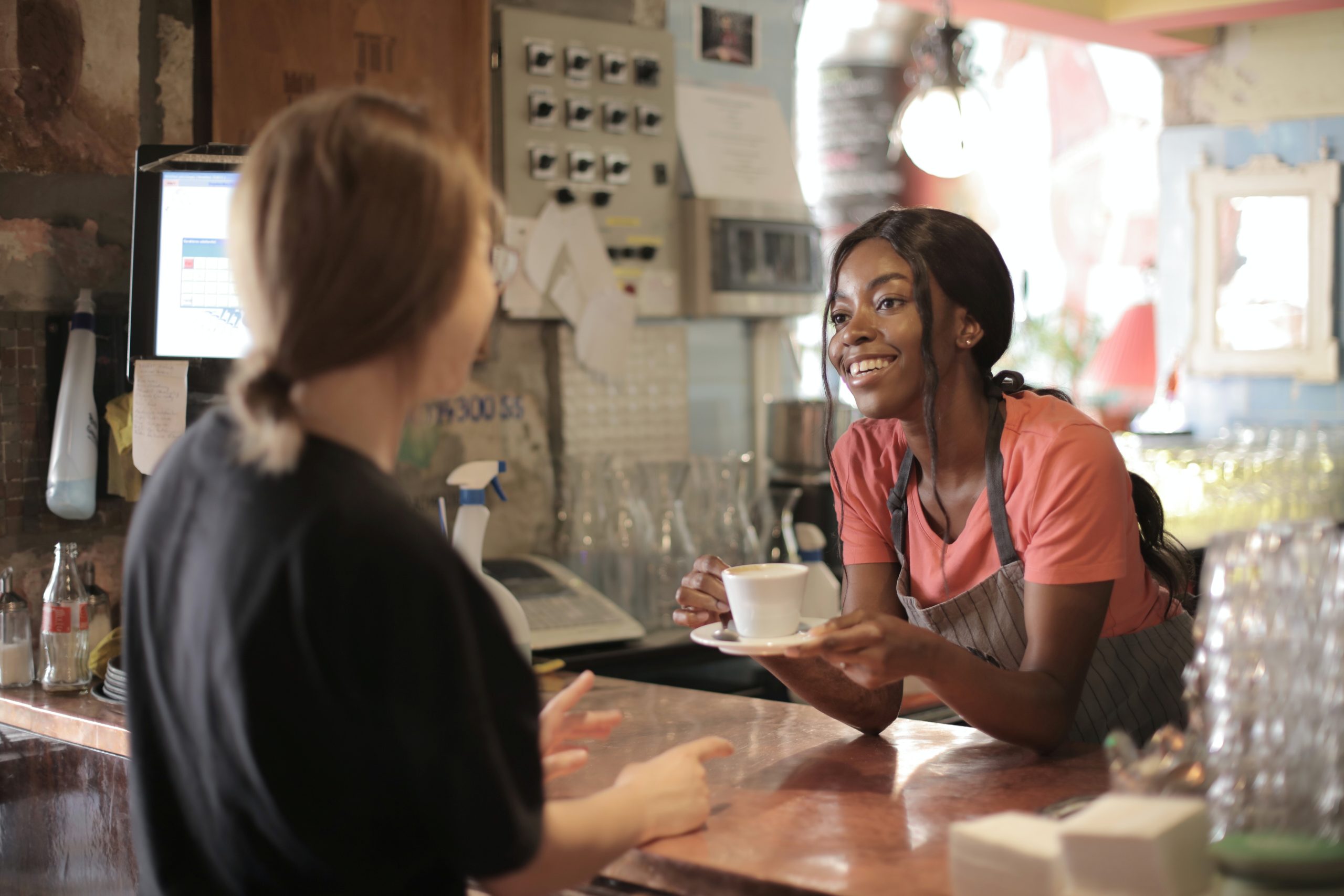 As the COVID-19 health crisis continues to challenge small businesses in New York City, we want to remind you that we are here for you. As a small business ourselves, we can relate—we are in this together. We are committed to helping you sustain your business and reach your financial and business goals. Whether applying for a small business loan or opening up a small business account, we offer high-touch customer service and competitive rates.
Our small business lending team's personal and customized approach provides you with the support you need when you need it. As a proud Community Development Financial Institution (CDFI) and B Corp, we offer small business loans and lines of credit that allow businesses to build and expand capacity. Our products range from a $10,000 Microloan to SBA financing for larger projects.
Our small business account options combined with our small business lending are a critical part of our mission to help small businesses grow. With remote deposit capture, our small business checking accounts allow you to manage your cash flows without leaving your office. You can also handle payments, transfers, and direct deposits for your business with our online banking services.
Open a small business checking account online today. You can also contact us at 718-879-5000. For more information, read about how our small business services have helped NYC small businesses like Harlem Pizza Co. We are here for you!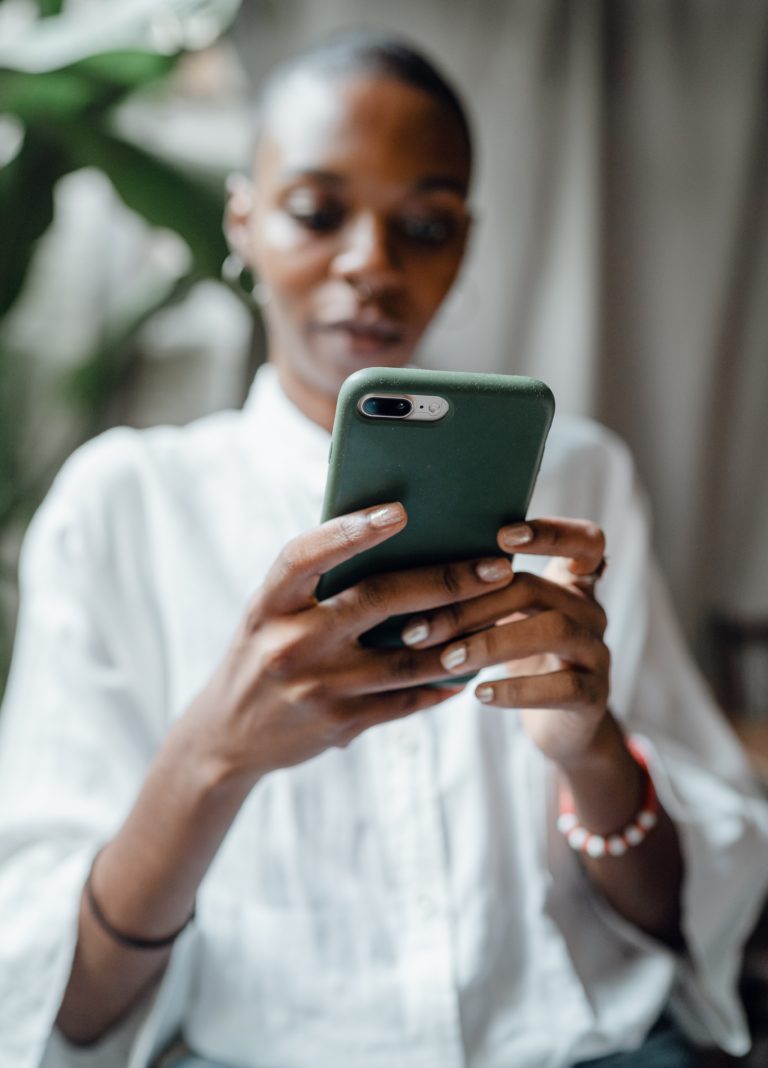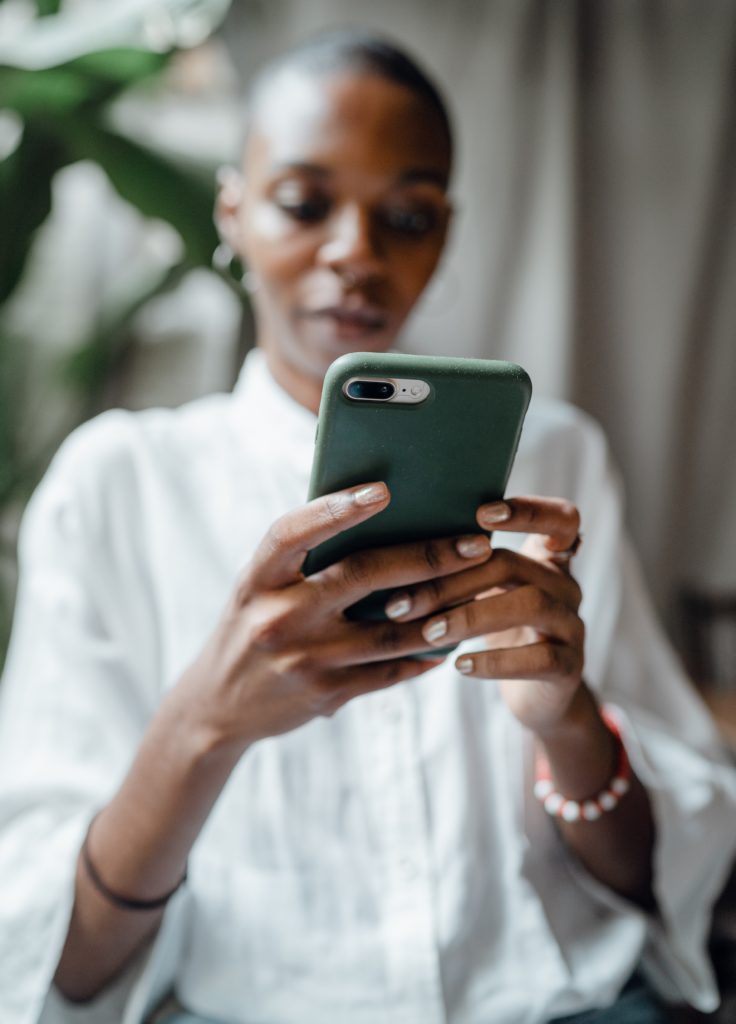 The pandemic has forced all of us to make changes to our daily habits. From wearing masks to social distancing, we are all doing our best to stay safe during this pandemic. As the first B Corp bank in New York– you don't have to decide between your health or getting the affordable financial services you need when you bank with us. With two branches and a mobile app, you can open a personal checking account, apply for a loan, and much more, in-person, at home, or while you're on the go. We make sure to offer something for everyone.
As economic uncertainty caused by the COVID-19 pandemic persists, customers want what Spring Bank offers: a user-friendly app and online banking system, with the same features offered by fintech companies, combined with affordable products not found at larger banks.
Online access does not mean that branches don't matter. They do. It's problematic when bank closures occur disproportionately in low-income communities of color that have been most affected by COVID-19. Historical exclusion from the financial mainstream means these communities need affordable financial alternatives. To address the ongoing economic crisis, banking institutions' physical presence devoted to serving vulnerable communities with an immersive approach and affordable offerings like ours remains crucial to many people.
Our on-the-ground staff meets underserved communities' needs by providing hands-on customer service and affordable financial products to small businesses, individual customers, and socially-minded New Yorkers. In light of COVID-19, we have also implemented strict safety protocols to keep customers healthy. Don't hesitate to stop by. We would love to help you open a personal savings account or apply for a personal loan. It's our specialty, and it's necessary.
Branch closures on Burnside Avenue in the South Bronx and other parts of the Bronx have caused a community outcry over the last few months.  The Riverdale Press recently reported the closure of a Chase Bank branch caused consternation in the community as its absence leaves individuals and businesses without access. The article mentioned our success with small businesses and individual customers to keep banking institutions in neighborhoods.
We respond to all of our consumers' needs by providing the familiarity of traditional banking institutions and online services' flexibility. That is why we bring our banking services to you through our Spring Bank app. You can deposit checks securely from your phone or tablet while on the move or from the comfort of your own home. Businesses can deposit up to $5,000, and individual customers can deposit up to $1,000. If you would like to increase your deposit limits, don't hesitate to ask us. Through our partnership with Citibank, Spring Bank clients can use any ATM within a Citibank branch for free. Regardless of where you live, know that we have something for you.
We are providing services and products that meet all of our customers' needs. Whether it be in-person, online, or on the phone, know that we are here for you. Stop by, call, or download our app. We have one of the best savings account online. Find out how we can help you today!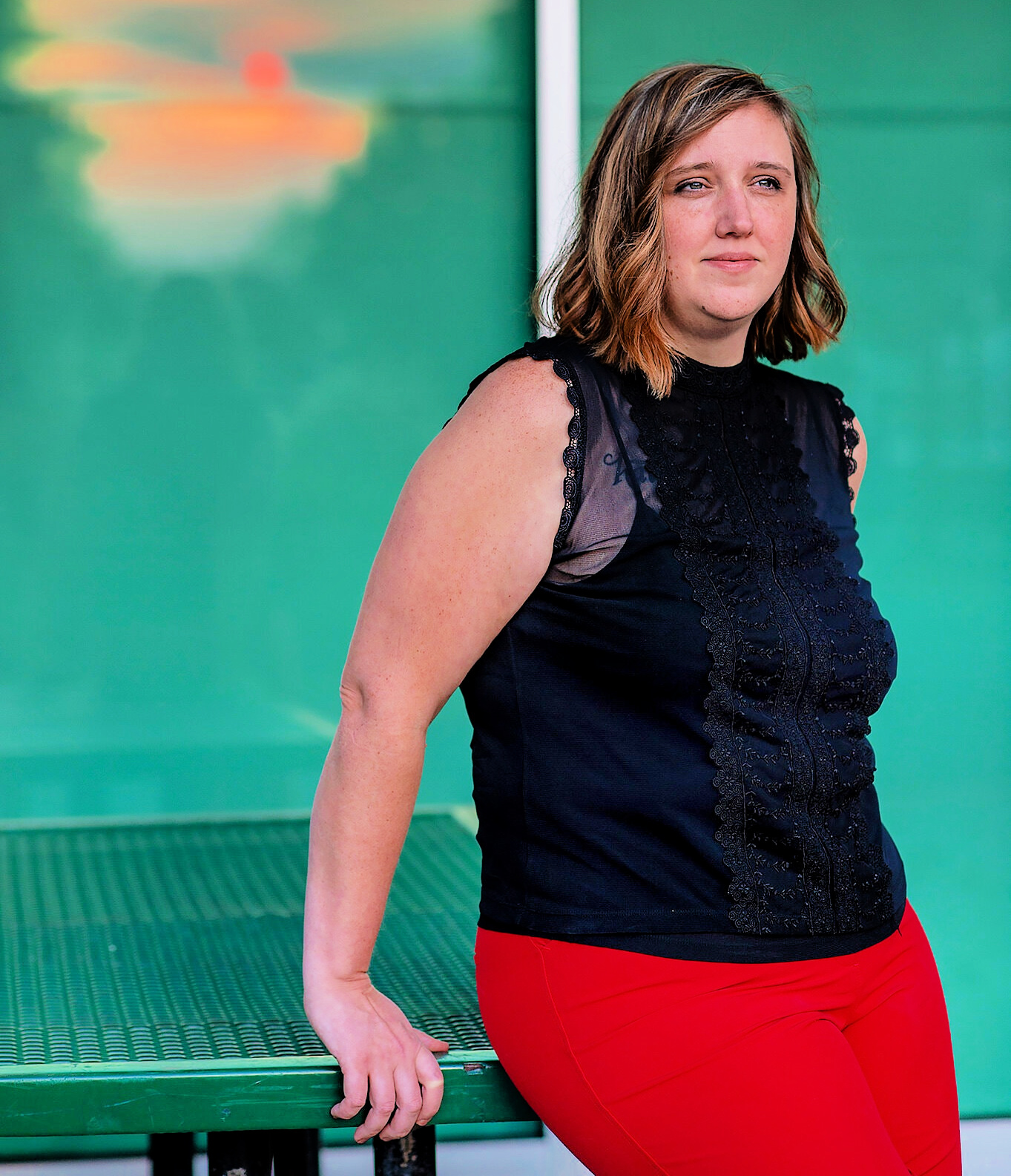 Photo Credit: Ultranauts, NY Times
As a mission-driven, community-based bank, we prioritize our neighbors and the unique financial needs of the Bronx and Harlem. Since the day we opened our doors in the South Bronx over thirteen years ago, we have been grateful for the partnership of many small businesses and values-aligned organizations, including some of New York City's oldest and most reputable nonprofits.
When COVID-19 hit, we responded by supporting our small business and nonprofit partners when they needed it most. Hours after the CARES Act passed in April of this year, our lending team got to work to assist organizations with their applications for a Payment Protection Program (PPP) loan.
We are proud to report that as of this month, we secured 360 PPP loans–valued at $86.8 million–for small businesses and nonprofits in the New York City area.  With these funds, organizations retained over 5,000 jobs.
 At the height of the lockdown, we helped Callen Lorde Community Center– a primary care center dedicated to serving the LGBTQ and homeless communities–secure a PPP loan that allowed them to continue their critical work on the frontlines of New York City's battle against COVID-19. Our partnership helped them retain 80 of their employees, all while running a temporary hospital out of a hotel in Queens.
Additionally, our lending team supported other major nonprofits organizations like Grand Street Settlement–a social services agency that helps thousands of New Yorkers–and The Forward–one of New York's oldest Jewish media publications. In total, we secured PPP loans for 53 nonprofits valued at $35 million, funding that they otherwise may not have received if they had gone to a larger bank.
But we didn't stop there. We also partnered with values-aligned companies that are revolutionizing the business world. We take particular satisfaction in our work with Ultranauts, a company that mainly employ autistic workers for technology jobs.
With 75 percent of its workforce on the autistic spectrum, Ultranauts uses a unique set of operational policies and practices. Recently featured in The New York Times, their remote work model and unique accommodations have become a model for businesses looking to foster inclusion. And yet, pivoting to 100 percent remote working could not shield them from the economic downturn caused by the global pandemic. Ultranauts lost business as their clients made cuts to cope with the impact. To cover these unexpected costs, they partnered with us to secure a PPP loan that allowed them to adapt to the changing market, and soon, they were flourishing once again. Ultranaut acquired new clients and has plans to expand its workforce from 90 to 200 employees in the next two years.
We are proud to support organizations that, like us, are working to build an economy that includes and nurtures every individual's talents. We are proud to help small businesses and nonprofits continue their work during this historic time.
If your small business or nonprofit requires financial support during this time, we can help you secure a lending option that best suits your organization. Do not hesitate to contact us at 718-879-5000. And we can set up a small business checking account or a nonprofit checking account so that you keep your money local, investing in communities in New York City that have been impacted by the COVID-19 pandemic.
Check out the article about Ultranauts in The New York Times. Read about our work with Callen Lorde Community Center, Grand Street Settlement, and The Forward. Open a small business checking account today.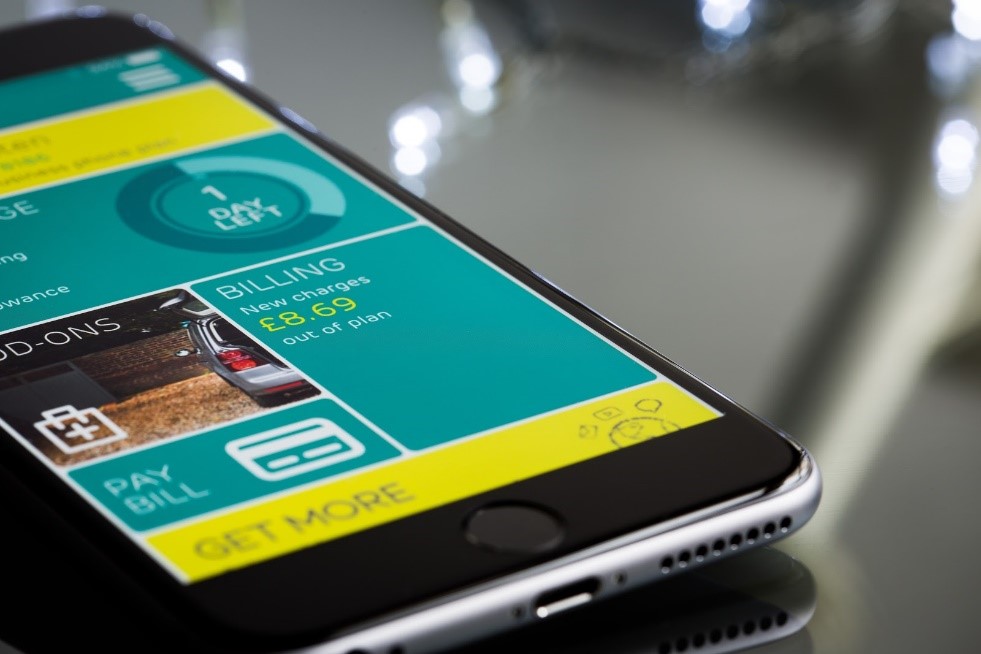 Your health and safety continue to be our top priorities. That is why we want to bring our banking services right to your business or the comfort of your home through the Spring Bank app. What are the benefits of using the Spring Bank app? First, you can get quick access to your cash by locating the closest free ATM through the MoneyPass Network or at any Citibank branch ATM.
Secondly, when you download the Spring Bank app from the Apple Store or Google Play, you can make secure mobile deposits from your phone or tablet. Businesses can deposit up to $5,000, and individual customers can deposit up to $1,000. If you would like to increase the amount of money you would like to deposit, we are happy to help you. Don't hesitate to call us at 718-879-5000 or visit us at our Harlem (2049 Frederick Douglass Boulevard, New York, NY 10026) or Bronx (69 E 167th St, Bronx, NY 10452) locations.
If you need to meet in person with one of our bankers, you can visit either of our branches during the following hours:
Monday, Tuesday, Thursday, and Friday: 9 a.m. to 5 p.m.
Wednesdays: 9 a.m. to 1 p.m.
Saturdays & Sundays: Closed
To keep you and your families safe, we continue to abide by state and local social distancing protocols. We want to remind our customers that masks are mandatory. If you do not have a mask, we will provide one. We are here to take care of you! Download the Spring Bank app from the Apple Store or Google Play, and start making mobile deposits today!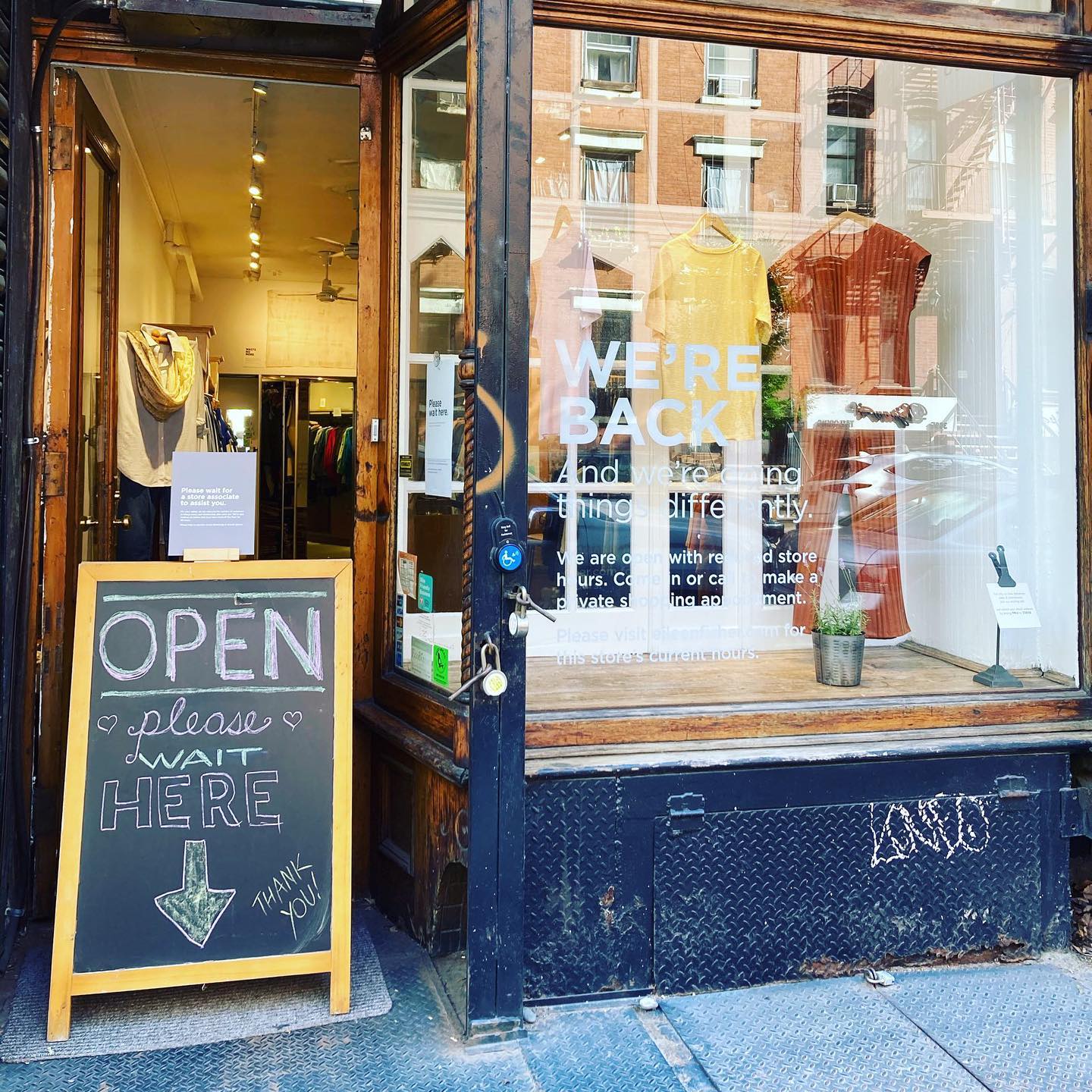 At Spring Bank–the first B Corp Bank in New York State–we provide products and services for businesses that help them grow while supporting their employees and communities.
As the COVID-19 pandemic continues to upend lives and livelihoods, our commitment to financial and community empowerment is stronger than ever. Keeping this in mind, New York City Businesses and Nonprofits can make this difficult time a little bit easier for employees through our Employee Opportunity Loan Program.
In June, we partnered with fellow New York B Corp,  Eileen Fisher Inc., and the Eileen Fisher Foundation, to customize our EOL program and, with the support of the foundation, to offer a financial helping hand to their employees who were furloughed at the start of the shut-down.
Our Employee Opportunity Loan Program provides access to capital and free financial counseling to help employers better support their employees in this unprecedented moment. Participating employers facilitate access to a small-dollar loan to bridge immediate gaps in cashflow while assisting them in building personal savings and credit for the future.
Employees can get small loans with no minimum credit score requirements and built-in saving and credit-building features. But it's not just about helping individuals apply for a personal loan; we want to give them the tools for durable financial health.
Employees also have access to free financial counseling with our partners at Neighborhood Trust. Together with their financial counselors, employees can develop a plan to decrease their debt, increase their savings, improve their credit score, and work towards long-term goals.
To learn more about how you can support the financial health of your employees, read about our Employee Opportunity Loan Program. You can also read how we created the program with the Eileen Fisher Foundation on our blog. And stay tuned for our upcoming stories on some of the hundreds of small businesses and nonprofits we supported with PPP loans.
This is an Advertisement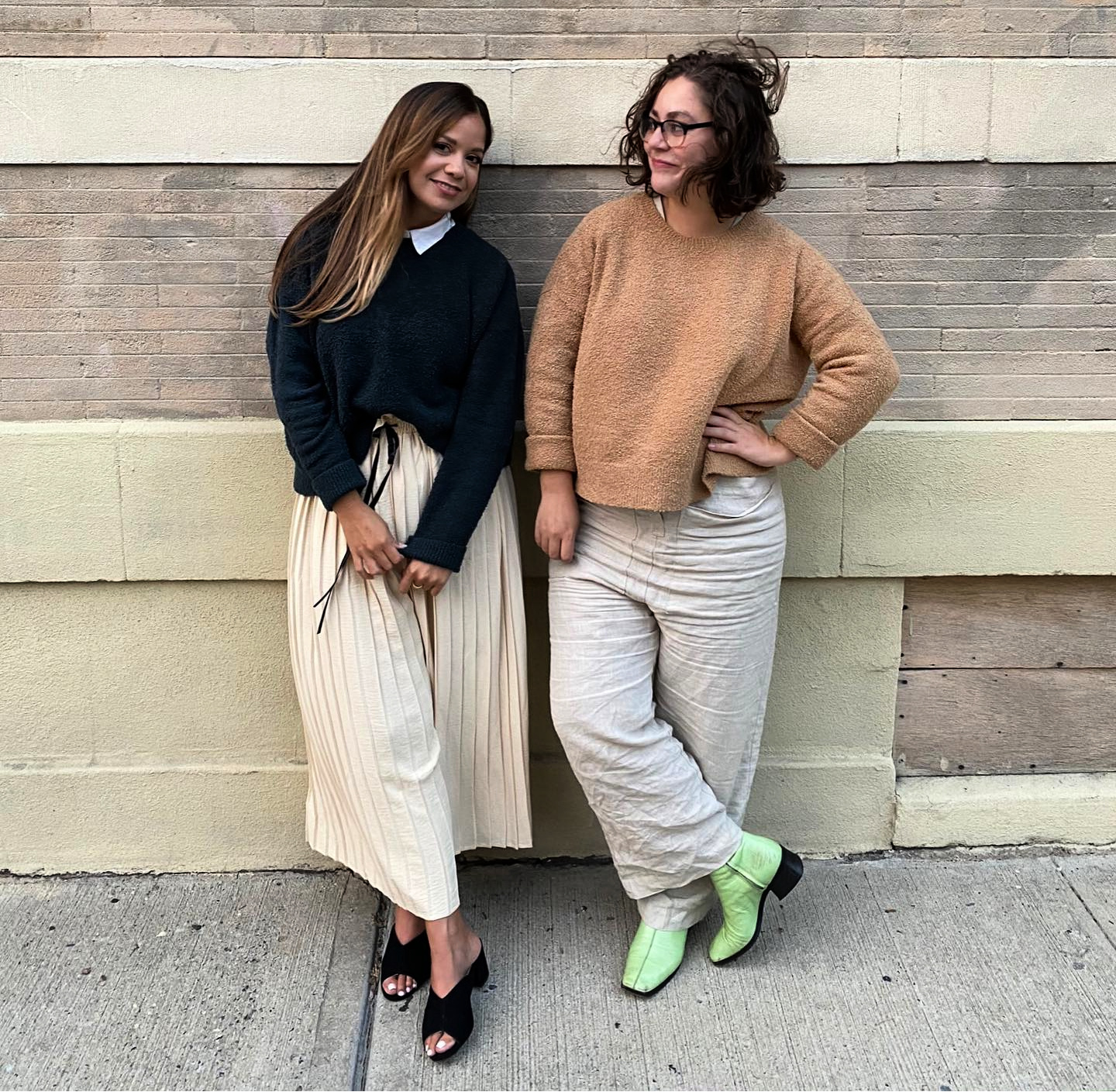 How the Eileen Fisher Put Their Employees First During COVID-19
"At every turn, Eileen Fisher Inc leadership said, what's the most good we can do for the most people. At every turn, Eileen was ready to invest in people." =– Antoinette Klatzky, Executive Director & Co-Creator at the Eileen Fisher Leadership Institute at Eileen Fisher Foundation.
As we reflect on the last six months, one of many things we are grateful for during this challenging time is community partnerships. Because of our commitment to serving as both an active listener and contributor in our New York City, we are privileged to share a vision with some of the most inspiring and hardworking systems changers, including the great team at the Eileen Fisher Foundation. First introduced as fellow New York B Corps, we soon realized we shared a core value: to put people first.
Antoinette Klatzky says in her must-read Medium article, "Relief in a Pandemic," — 'caring for the world is the most mature, adult act we can do.' And true to brand, Eileen Fisher and the team at the Eileen Fisher Foundation showed their 700+ employees how much they cared by creating an Employee Relief Fund. We are proud to partner with them in this act of care and encourage you to stay tuned to read more about how we customized our Employee Opportunity Loan Program to meet their specific needs. Now, we invite you to read how the Eileen Fisher Foundation stayed present, open, and acted quickly.
Relief in a Pandemic
By Antoinette Klatzky in its entirety below.
Why do we avoid talking about money? It's often a taboo subject. How would you feel if we chatted and I asked: "How much do you make? What are you invested in? How much do you save for retirement? Are you in debt?" It seems to be particularly difficult for women, perhaps in part because (over generations) they haven't had access to and did not create this debt-based monetary system, but that's a story for another time (and something I started writing about here). Over the last ten years, I've been working with a leading economist and a top business leader to make business more conscious, but in the last year, my perception on money completely shifted. Thank goodness, because all of that preparation helped me use philanthropy for good, rather than as a bandaid solution, during the time of COVID.
In September of this year, while speaking at the Women and Money convening in Austin, TX, I met Dr. Stephanie Gripne, Founder and Executive Director of the Impact Finance Center. She is a mind-blowingly brilliant human put on the earth to do good. Do you ever have one of those moments where you fall in love with someone almost purely because of the way their brain works? Steph takes so much of what I've heard talked about as innovative models and brings the people together to put it into practice. A few months after this connection, she invited me to join her in co-teaching a course at the Net Impact conference in Detroit. Together, we held a room that easily went to max capacity and invited other professionals to coach groups of MBA students through a process of shifting perspective on corporate giving.
Here's what we learned: the traditional philanthropic model is good, but/AND it could be better. When we give away funds, Steph asks, what's the return on the investment? An easy inclination would be to say, 0%. Well, ok, but let's say you make a regular financial investment and get no return on the funds. What is the return on that one? 0%? So actually, a grant, Steph says, is a -100% donation. Believe me when I say, the room had rapt attention when she demonstrated. All of a sudden, our mindset on MONEY, not just philanthropy, can completely change.
Over the last ten years, I've been working with Eileen Fisher in her Foundation. I've run leadership programs, shared our practices and engaged in intrapreneurship — creatively working to solve a problem from within an existing system. During a recent League of Intrapreneurs conversation, Otto Scharmer (senior lecturer at MIT) described intrapreneurs as working FROM an organization rather than working FOR an organization. So true. Eileen has talked about Business as a Movement (probably for as long as I've known her). She's always wanted business to solve a problem, believing that capitalism is not evil, it's a system that can evolve. Money isn't the problem; the way we use it can be. Together, we think of money as energy. It's an expression of the flow of how we live and work together. Stay with me on this and follow the money.
March 2020. Just as we were thinking 2020 was about to be OUR YEAR — the year that would be so much better than 2019 — we saw our year take a nose dive. Retail was one of the first things to go. The Internet had already changed our way of life — department stores were already fading to online shopping; and recycled clothing, no longer a hipster fad, was getting prominent placement in the Wall St. Journal. I remember the moment my mother called me to tell me she had used (and loved) Thred Up. She used to be a loyal devotee of Lord & Taylor, meaning the tides were already shifting. We saw, within one week of COVID becoming a global pandemic, the economy slide into immense chaos.
Right around the same time, on March 27th, Otto Scharmer and I, with the outstanding Presencing Institute team, started the GAIA Journey, a 13,000 person movement of global changemakers. One of the first things we knew was that systems which were already not sustainable were hitting the wall. Here's one of the things that Otto and I shared: "Everything we knew was not working in our societies is now collapsing… Everything we have gone through in our lives has prepared us for THIS moment." We encouraged this community to 'stay with' and breathe through this incredibly challenging time — staying open to what was about to come. Otto has done incredible work outlining the science of awareness based action and what it takes to move towards conscious capitalism, or what he called capitalism 4.0.
In the same moment, EILEEN FISHER Inc (EF) was facing a series of difficult choices. One of the more immediate things EF did was close all stores. Closing those doors was an incredibly difficult choice, but it was aligned with the values of the company and if any business is a values based business, it's EF. So, the doors closed. The reality of keeping everyone safe from a health standpoint, as we all know so well, was a potential economic disaster. Over 700 employees had to be furloughed at that time. Eileen was generous enough to make sure everyone could keep their benefits but it was a tricky time, and continues to be, for her and for the country (world). Do we keep the economy going, or do we take care of our public health? It's the core issue at the root of whether or not we send our kids to school too. It's not the root of the whole idiocy behind people not wearing a mask, but it IS one of the root issues of RACISM too. Do we care about human life, or do we make as much money as possible, at all costs?
Often, we make a decision to stop caring. We say to ourselves, 'well, I have to pick something — something has to be sacrificed.' While sharing the story of how we started this employee relief fund in a webinar recently, I shared, it almost feels like the little kid thing to do — caring for the world — but in fact, it's the most mature, adult act we can do: Care. Uncle Noel (or Dr. Noel Nannup) an Aboriginal Elder of the Noongar community in Western Australia, the oldest unbroken culture in our world, shares how important it is to care, he says, "we are the carers of everything." The reality, in my view, is that somewhere along the line, we learned to compartmentalize and fragment things out. Perhaps it's a protection mechanism — so that we don't have to feel the pain of failure or the pain of the world. But, what if we stepped up to that pain, let ourselves fully feel it?
When EF faced this moment, a few of us immediately thought, ok, the Foundation was created for charitable purposes. If there's ever a time that we need to be charitable, it's now — how can we support the furloughed employees facing hardship. The immediate thought was to go to our old tools: let's give a grant. Just as immediately, we saw how surface level this would be — we saw how little it would solve. We realized (in talking to Steph and the IFC team) that we needed to assess the need, quickly. So, we sent out a survey and with over 200 respondents within hours, we had results from which to extrapolate. It turns out that when you ask people what they need, they tell you.
For most, they knew they would be able to get back on their feet — that this was a setback of the moment. One of the biggest gaps was between their last paycheck and getting unemployment.
Here's the thing, -100% money, a traditional grant, would not be able to cover the need. If we did even one of the highest grants we give, it would only cover 10–20 employees. What if we cared for everyone? What if we believed that business for good would come back? What if we believed that the employees would be able to get back on their feet? What if we believed in people and they believed in us?
After connecting with an old friend, Kim Jacobs of Community Capital New York, the Sustainable Apparel Coalition, B Lab and others, we quickly realized that the model we were looking at was incredibly rare. It mostly doesn't happen in the United States. Kim directed me to Spring Bank, a fellow B Corp and a CDFI, to talk through the options. It turned out that the stars were aligned, and Spring Bank was on board to help us. In fact, they had already been doing a well-loved employee loan program with an easy online application in partnership with Happy Mango. We could leverage Foundation dollars to guarantee a batch of low interest loans that could serve all employees if they needed it. The program also came with financial counseling for ALL employees, regardless if they took out a loan. Typically, a foundation can't actually take on a program like this, but during a time of hardship, a private foundation can support employees in need. Setting the fund up this way also meant that we could still practice the art of grant making and continue supporting our non-profit partners. Eileen's response to the idea, and the sign of her outstanding leadership was, "Antoinette, how quickly can we make this happen?" At every turn, she wanted to do what was right, and the absolute best she could for her employees.
At any point, any of us could've thrown in the towel and said, well, we can only do so much. We could have said, there's not enough precedent to do this — if we help ten people, it will be enough. At every turn, EF Inc leadership said, what's the most good we can do for the most people. At every turn, Eileen was ready to invest in people. At every turn, even in moments of extreme self doubt (that I wasn't qualified enough, didn't have enough time, didn't know enough about money), or in the moments of looking through the need in the survey responses and feeling a sense of immense overwhelm, I asked myself (and my dear friend Katie Stubley, lead faculty of the Ecosystem Leadership Program of the Presencing Institute, and one of the leaders of the Social Impact Festival in Perth, asked me) well, what if I could care for everyone here? What would that look like?
It's not going to be perfect but it's going to be a step in the right direction. So here's what I keep telling myself…
Stay with.
Stay open.
Act in an instant.
Note from the Auhtor: Special thanks to Sheila Klatzky, Katie and John Stubley and Stephanie Gripne for reviewing this article prior to publication.
Follow Antoinette Klatzky on Medium.com for more great writing and read the post directly there.

"The Bronx has a history of systemic injustice, yet, there still exists determination, ingenuity, and remarkable individual and community stories on every corner. The Bronx marches forward with great hope and promise. When the power of the community is centered, we can be a model of what's possible for our nation," says Jason Duchin, Co-Executive Director of DreamYard.
Even with COVID-19 budget cuts, DreamYard marches forward, too. For more than 25 years, DreamYard has collaborated with Bronx youth, families, and schools to build pathways to equity and opportunity through the arts and social justice. This summer will be no different.
As soon as the city made budget cuts to the Summer Youth Employment Program (SYEP), DreamYard, along with their partner, Here to Here and many other community groups, quickly raised enough money from private sources to support the summer employment of 546 teenagers. When DreamYard team reached out to us about including a financial capability collaboration in the program, we jumped at the opportunity.
"We are offering a financial literacy component to the program so the youth can learn how to be a steward of their finances and plan for the future," says Jason. "Spring Bank will offer support in multiple languages and explain why banking is a healthier choice than check-cashing, for example. Through this program, Spring Bank is caring for our young people in the Bronx."
We are proud to partner with DreamYard this summer to open bank accounts for any young adult who needs one. Students of DreamYard's virtual, summer employment program will also learn about entrepreneurship, creative career options, and develop their professional networks.
"Spring Bank is a hometown bank for the Bronx. The Spring Bank team is invested and receptive to the needs of the community. They truly have place-based stewardship for the Bronx," says Jason.
The same is true of DreamYard. The DreamYard team remains committed to the recovery and growth of the Bronx. Immediately after COVID-19 hit New York City, DreamYard joined dozens of community leaders and community-based organizations to launch the Bronx Community Relief Effort. This local initiative has raised over $12 million to support effective, on-the-ground operations that are focused on meeting the essential needs of the Bronx community.
"The Bronx Community Relief Effort exists to address the immediate problems, we are putting out the  post-COVID-19 fires—the systemic inequities and racism which COVID-19 exposed for all to see," says Jason. "We can hold, uplift, and support the Bronx—and we have to do it collectively."
We could not agree with you more, Jason. Thanks to you and your team for your service to our community.
Support DreamYard and their programs. Learn how you can get involved with the Bronx Community Relief Effort. Read about a previous collaboration we supported with DreamYard, Thinkubator, and Fordham University. Check out our accounts and lending options specifically designed for nonprofits.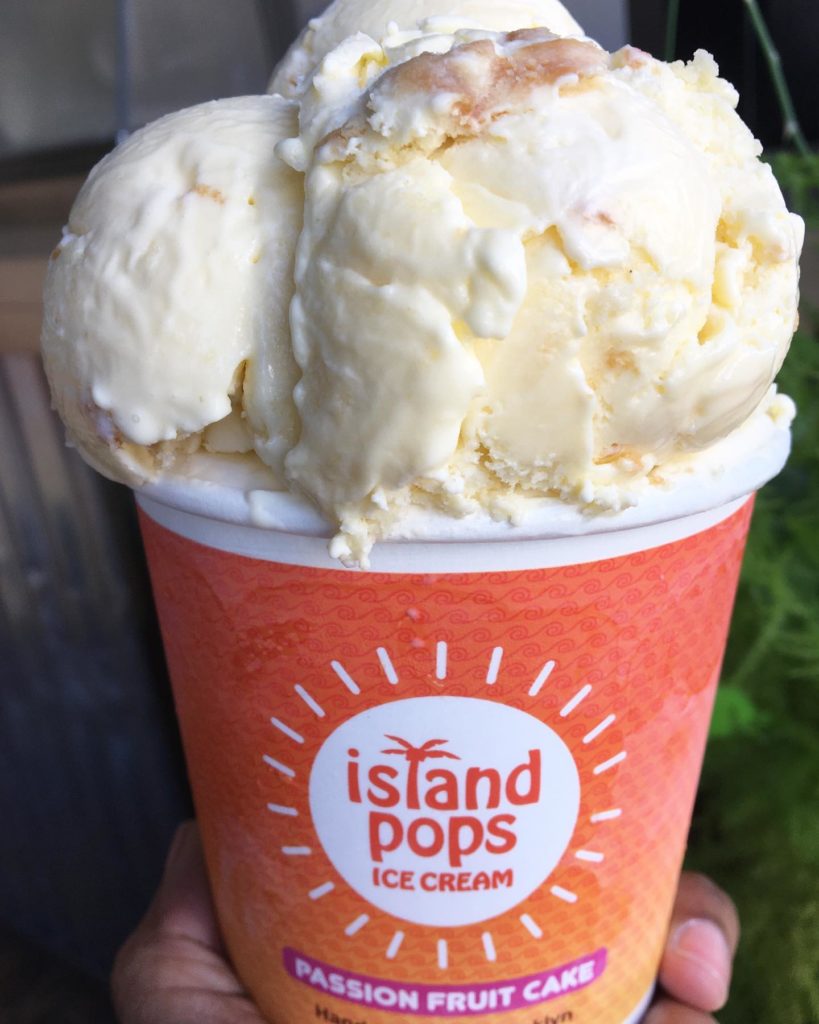 Sorrel Rum Sorbet. Honey Roasted Peanut. Rum and Raisin. Coconut and Soursop. This is Island Pops, Caribbean-flavored ice cream—with vegan options too– delivered to your Brooklyn doorstep. And starting this weekend, direct to doors in Queens and the Bronx, too.  Island Pops, one of our small business clients since 2018, is also one of our favorite Brooklyn-based ice cream shops. Started in 2015 by Khalid Hamid and Shelly Marshall, the West-Indian inspired brand works diligently to elevate and transform traditional Caribbean flavors into handcrafted ice cream, ice pops, and snow cones.
We are proud to be Island Pop's provider of the SBA PPP (Paycheck Protection Program) loan, which has allowed them to maintain two full-time employees during the COVID-19 crisis. As a seasonal business, only running payroll between the months of October-March, they weren't sure if they qualified.
"We are so grateful to Spring Bank to have received the PPP loan. This loan covers us through July with two full-time employees. And the ability to keep our delivery service—and soon to expand it," says Shelly.
As soon as the mandatory shut down of non-essential businesses began mid-March in Brooklyn, Island Pops immediately transitioned to e-commerce and online deliveries. And starting in two weeks, Island Pops will deliver nationwide.
"People were livid when we only offered delivery in Brooklyn. Now our fans in upstate New York, New Jersey, and Connecticut can order online, too," says Shelly.
Island Pops plans to reopen as soon as possible—with window service for walk-up or pick-up service, and Spring Bank staff expects to be first in their (the socially-distanced) line. We are thrilled Island Pops is a part of our small business community—and will continue to be a pillar in our city as well.
"We opened a small business line of credit with Spring Bank at the start of our business," says Shelly. "The loan helped Island Pops get going. And now, in the middle of a crisis, banking with a community lender like Spring Bank is a no brainer for us," says Shelly.
Place an order with Island Pops by emailing Shelly at shelly@islandpops.com. Or you can DM Island Pops via Instagram to order (as their website updates). Read about the SBA PPP loan. Learn more about our Small Business Line of Credit.