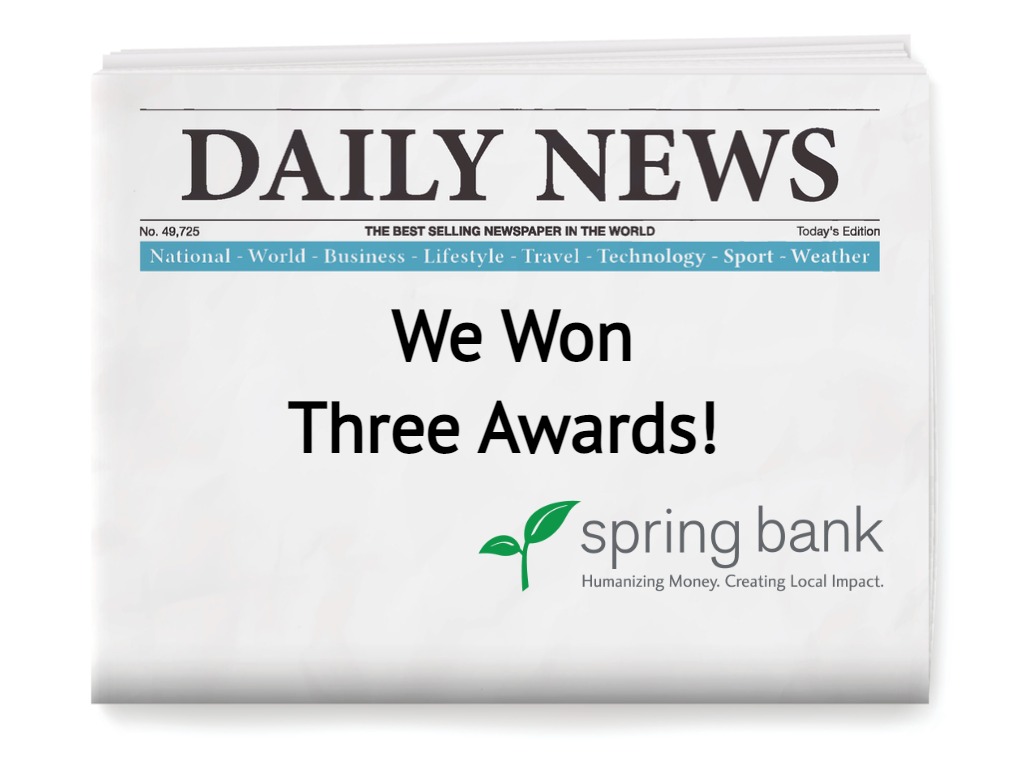 Proud to Be Included in the U.S. Treasury's Emergency Capital Investments Program and a Recipient of New Awards from the Treasury's Community Development Financial Institution (CDFI) Fund.
Did you know that we're a Community Development Financial Institution (CDFI)? It's a special designation by the United States Treasury. As a CDFI, our goal is to generate growth and create economic opportunities in The Bronx and New York City by providing affordable access to banking products and services for residents and businesses.
Emergency Capital Investments Program
We're are thrilled to share that on Tuesday, December 14th, the U.S. Department of the Treasury announced a total of $8.7 billion in Emergency Capital Investment Program (ECIP) investments offered to 186 community financial institutions—including us!
The upcoming ECIP investment will help us expand lending to small businesses, real estate projects, and consumers, focusing on those disproportionately impacted by the economic effects of the COVID-19 pandemic. So please keep your eyes on this blog for a lot more to come about how we'll use this transformational investment.
According to the Community Banker Development Association:
"These historic investments are critical to the ongoing efforts of CDFI banks to respond to the economic impacts of the COVID-19 pandemic on distressed and underserved communities and people. Together, they represent more capital than has been made available as awards over the entire life of the CDFI Fund program."
And there's more! We are also excited to announce that we are again the recipient of not one but two CDFI awards! Both of these awards help us invest even more in our communities so you and your families can be financially resilient even when the going gets tough.
Small Dollar Loans
This year, the CDFI Fund launched the Small Dollar Loan Program. This brand-new program was created to help certified CDFIs like us expand access to financial products. We want our customers to build credit, access affordable capital, gain greater access to the mainstream financial system, and avoid high-cost predatory loan products.
The Small Dollar Loan fund will help us reach new employers and employees via our Employee Opportunity Loan Program. And in 2022, they will also have access to our new E-Bike loan, designed to help NYC frontline workers enjoy easier, cheaper, and healthier commutes.
Financial Assistance Grant
 "Spring Bank is pleased to again be a recipient of a CDFI FA award that will help the bank expand small business lending in The Bronx and across New York City." – Akbar Rizvi Spring Bank's Chief Lending Officer
Last but not least, we also received a Financial Assistance Grant from the CDFI Fund. A total of $180.3 million was awarded to 265 CDFIs across the country to increase lending and investment activity in low-income and economically distressed communities.
"Spring Bank is pleased to be a continued recipient of a CDFI FA award that will help the bank expand small business lending in The Bronx and across New York City," says Albar Rizvi, our Chief Lending Officer.
 We know that small business owners are the backbone of our city, and we look forward to growing our Small Business Lending options to help our customers and neighbors grow their businesses. Not sure where to start? Check out our small business accounts & our business checking accounts.
Want to learn more? Read more about our Employee Opportunity Loan program. Learn about the Equitable Commute Project. Check out our mission as one of the only community banks in ny. Find out what makes us here at Spring Bank the best bank in NYC!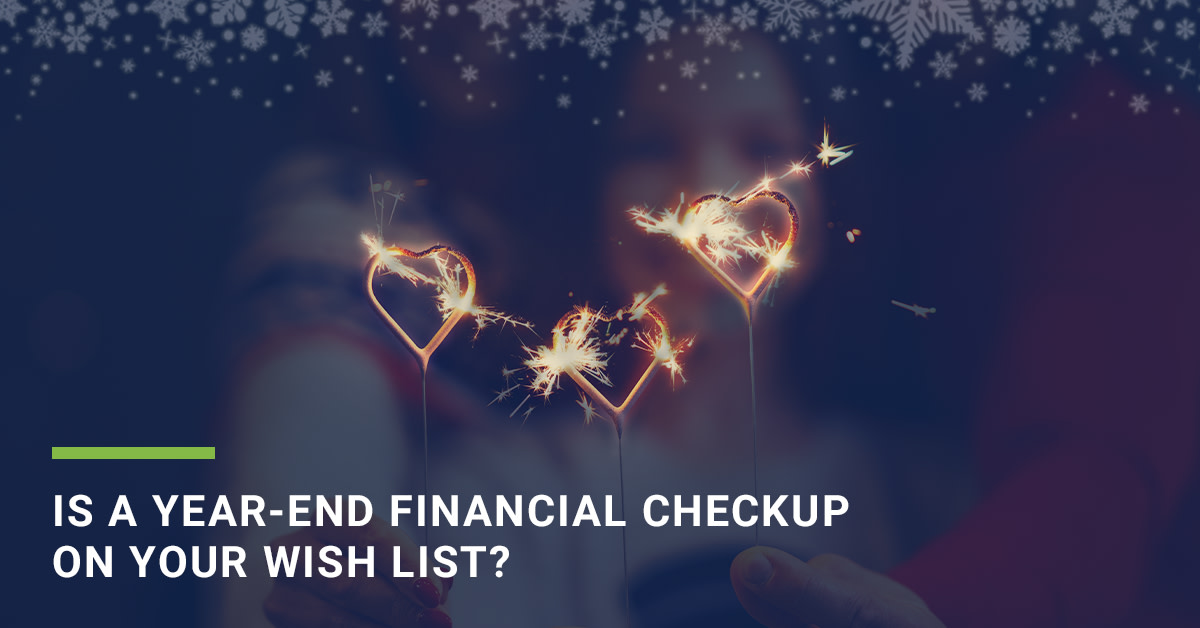 We are proud to announce a partnership with GreenPath that provides our customers access to their excellent financial education resources. GreenPath is a national nonprofit focused on financial wellbeing for everyone, and their mission is to empower people to lead financially healthy lives.
GreenPath has been in operation for over sixty years, helping people build financial health and resiliency. Knowing that financial wellness allows people to pursue their dreams, GreenPath envisions a world where people are ready for life's ups and downs with all the tools needed to accomplish financial goals.
They can act as a guide for people experiencing a financial crisis, including overwhelming debt, foreclosure, bankruptcy, or credit challenges. Having supported individuals since 1961 through various financial challenges and journeys, they are well-equipped to help solve problems with many free financial tools.
GreenPath was one of the first agencies that the U.S. Department of Housing and Urban Development (HUD) approved to conduct financial counseling services. And they were one of the first agencies approved by the Department of Justice to provide bankruptcy and education services. In addition, their reputation as a dependable partner allows customers to feel confident that the team at GreenPath is working with their interests in mind.
Financial goals can become achievable with the right plan and support in place. GreenPath uses a human-centered approach coupled with manageable goals and creative strategies to go beyond simple credit counseling. Knowing that you can reach out to a real person to consult with ensures peace of mind. GreenPath's National Foundation for Credit Counseling (NFCC)-certified counselors provide options for managing credit card debt, student loans, and homeownership.
We hope that you, our customers, will explore GreenPath's many free resources and opportunities, ranging from financial counseling to housing services and online learning. With an affordable loan like our Credit Builder Loan and GreenPath services, we can help you on the journey to building healthy credit. We hope that you will take advantage of these beneficial programs and use GreenPath's tools to achieve and maintain financial wellness for you and your family. Whether you have a personal savings account, a business checking account, a personal loan, or any of our other options, you will likely find GreenPath's services helpful.
Check out GreenPath's full range of resources. Learn more about building a healthy credit score. And find out how the Spring Bank Savings Account and Credit Builder Loan will help you achieve your financial goals, too.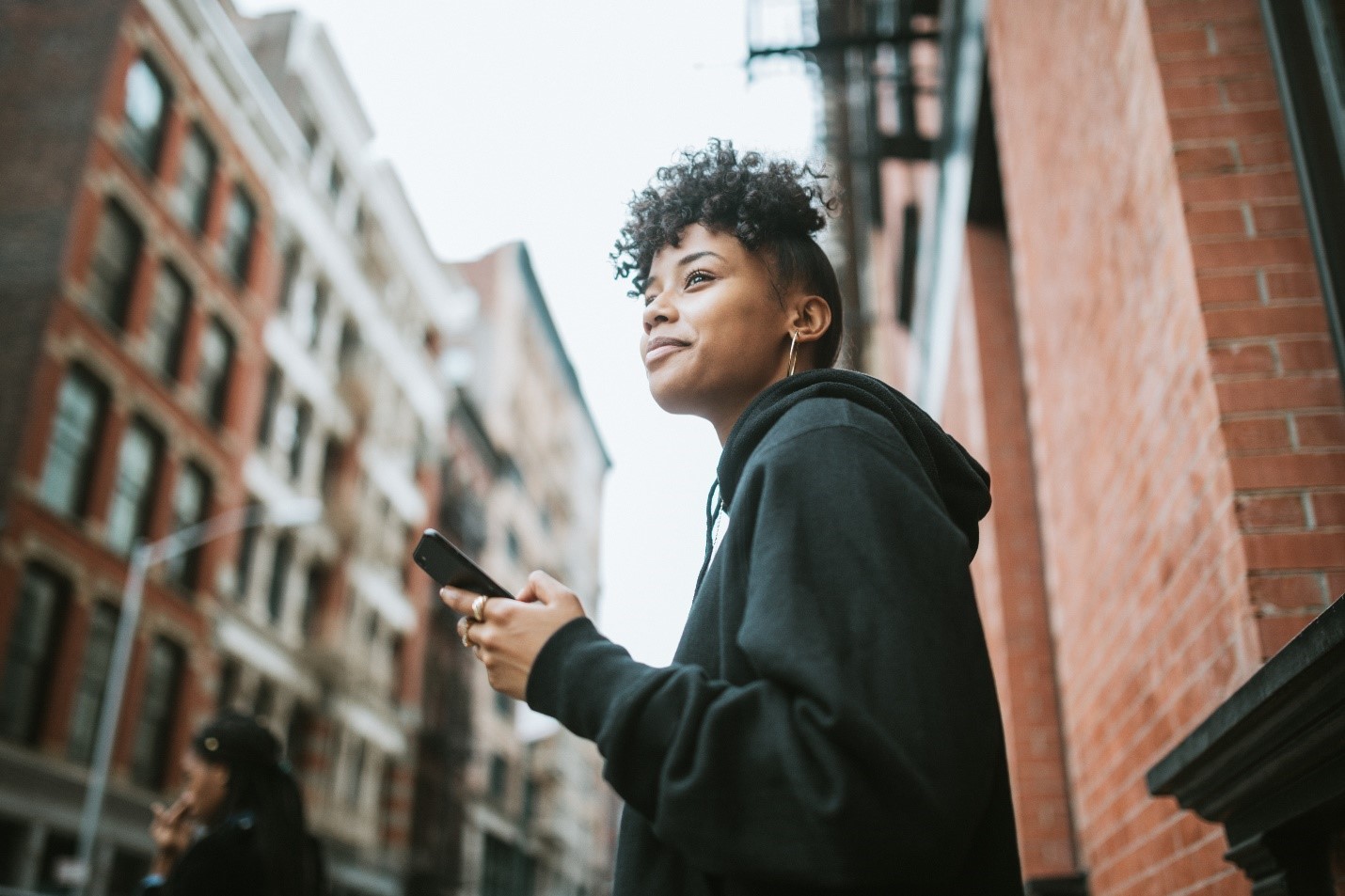 It's never the wrong time to save for the future. Having personal savings that you can dip into for your future or in case of an emergency is the key to a robust financial future. But saving, especially in a pandemic, is not easy. Luckily, we have one of the best savings account options that can help you store cash securely with no added cost. And, thanks to our competitive interest rates, you can grow your personal savings to secure a healthy future.
Your financial freedom is most important to us. That's why we offer several personal savings account options designed with you and your objectives in mind. From a basic savings account to a Roth IRA to a Club savings account, we give you the option to choose one of the best savings accounts and meet your financial goals. But economic freedom is more than having options; it also means having control over your own life.
When you have a lot of personal savings, money becomes less of a constraint. Money guides many aspects of our lives; where we live and go to school is determined by how much money we make and have access to. But, when you have more personal savings, you have more choices. Even if you only put aside $100 a month, it can go a long way; compound interest allows you to earn a return on every dollar saved.
We help our clients increase their financial freedom by offering one of the best savings account rates available. When you deposit your money in one of our personal savings accounts every year, your money increases in value – and you don't have to do a thing! Invest in your future by opening a personal savings account.
Freedom comes in many shapes and forms. Not only does it mean having the ability to choose how you spend your money, but it also means having the ability to choose how you spend your time. For example, waiting in long lines at your local bank branch to manage your personal savings is a hassle. We remove that hassle by offering a 100% online personal savings account.
With our online banking system and app, you have 24/7 access to your personal savings when you want them and when you need them. Having an online personal savings account means you can deposit checks and transfer money all from the comfort of your own home. Managing your time and finances has never been easier. Whether you are saving for retirement or your dream home, we can help.
Don't wait to save; get started on the path to personal and financial freedom by opening a personal savings account today. You can apply for a personal savings account online or contact us to see what options best suit your needs. Questions? Learn more about why we have one of the best personal savings accounts here.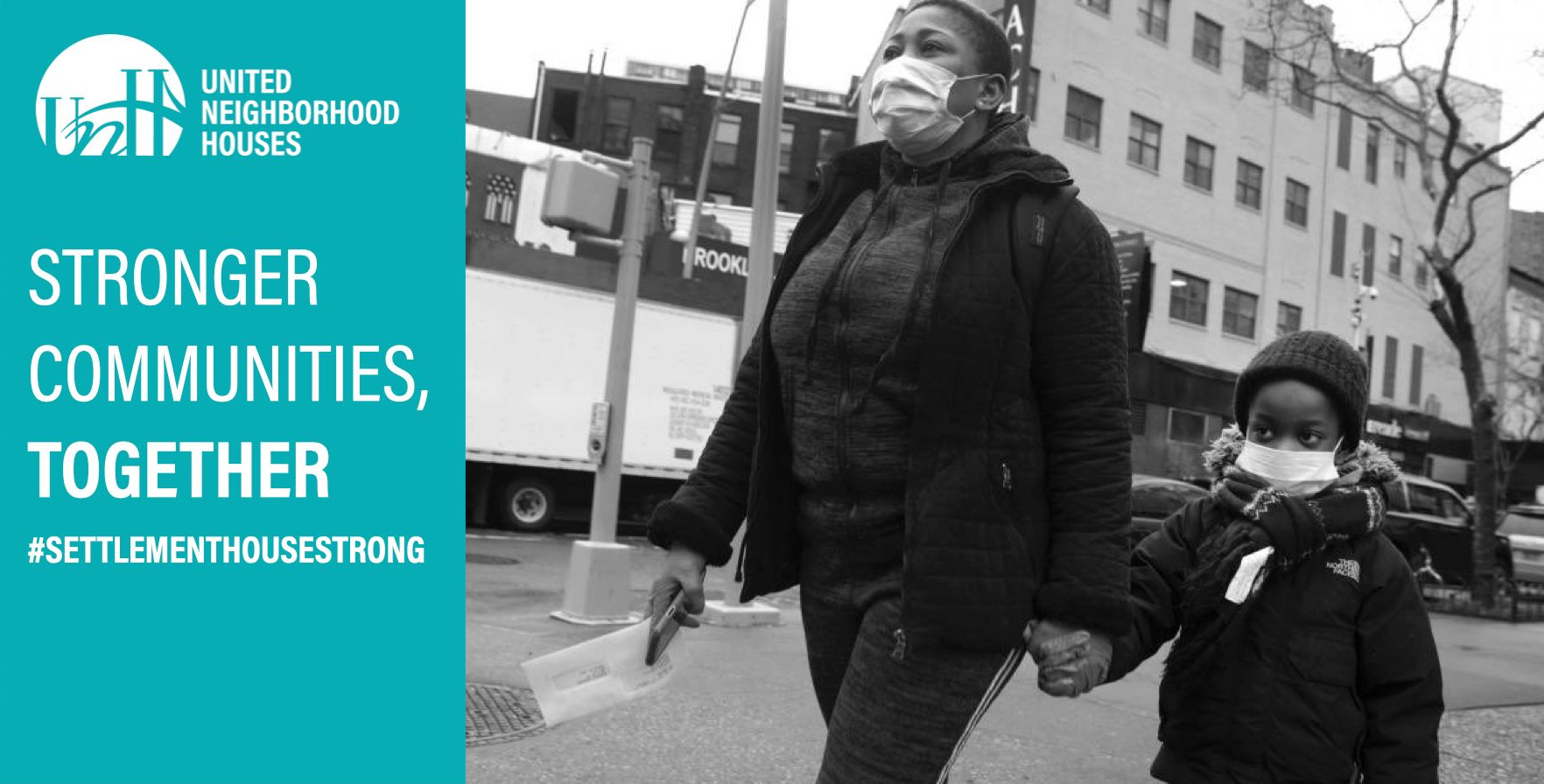 In pre-COVID times, settlement houses worked tirelessly to address inequalities in our communities by providing vital services that include housing assistance, meal delivery, job training, and mental health support. Now, in a pandemic crisis that has both exposed and exacerbated economic, racial, and gender inequality, our city has come to rely on their services more than ever. Thankfully, as they did over 100 years ago in our city's last pandemic, settlement houses have relied on the invaluable advocacy and support of United Neighborhood Houses (UNH) to carry out and improve their work.
Founded at the height of the Spanish flu of 1918-1919, United Neighborhood Houses, has been an organizer for the settlement house movement, working to create stronger communities and long-lasting social change. Today, they represent 45 settlement house member organizations that reach 765,000 New Yorkers annually. But what is a settlement house exactly?
"A settlement house is a nonprofit organization that offers services for all ages, but that also involves the community in its programming," explains Jennifer Weil, Director of External Relations at United Neighborhood Houses. "Settlement houses exist to build strong communities, meaning they offer intergenerational and volunteering programming that depends on community input and engagement. It's an attitude and approach rooted in reciprocity."
Sharing resources is at the core of what settlement houses do – and it's certainly at the center of what UNH does. For example, UNH brings settlement houses together to create forums where members can share their knowledge and expertise to improve their services and practices and advocate for better policies for their communities. And, in the early fog of the pandemic, UNH provided a space to bring people together for clarity and support.
"At the height of the pandemic, we organized hundreds of virtual gatherings so our members could share their experiences and any useful information they learned along the way," says Jennifer. "Our peer groups took on a new urgency as this was a crisis none of us had ever experienced in our lifetimes."
One program some settlement houses recommended was our very own Employee Opportunity Loan Program. Our EOL program allows participating small businesses to provide their employees with access to small-dollar loans­ and free financial counseling. In normal times, we offer this program for companies looking to help their employees build personal savings and credit for the future. However, in an economic crisis where settlement houses were forced to furlough employees, our EOL was a lifeline, helping small businesses retain employees and helping employees bridge immediate gaps in cash flow.
"Our members that have used the Employee Opportunity Loan program can't stop raving about it," says Angela Perry, Director of Member Services. "We've already had seven of our members participate in the program. We are so proud to have played a role in helping our members access the information they need to navigate this pandemic."
We are so lucky to have partners who connect their clients to their local community bank in New York and who share our commitment to supporting mission-driven organizations. As our city continues to recover from this pandemic, UNH's mission to build resilient New York neighborhoods is more crucial than ever. That's why we invite you to join their virtual benefit event, New Yorkers Who Make a Difference, on October 25th at 6:30 pm. You won't regret it.
Learn more about our personal savings account, personal checking account, and small business accounts on our website. We also invite you to see how settlement houses put their mission into action by reading our blog on BronxWorks. Let's work together to make our city stronger.
Spring Bank Staff Profile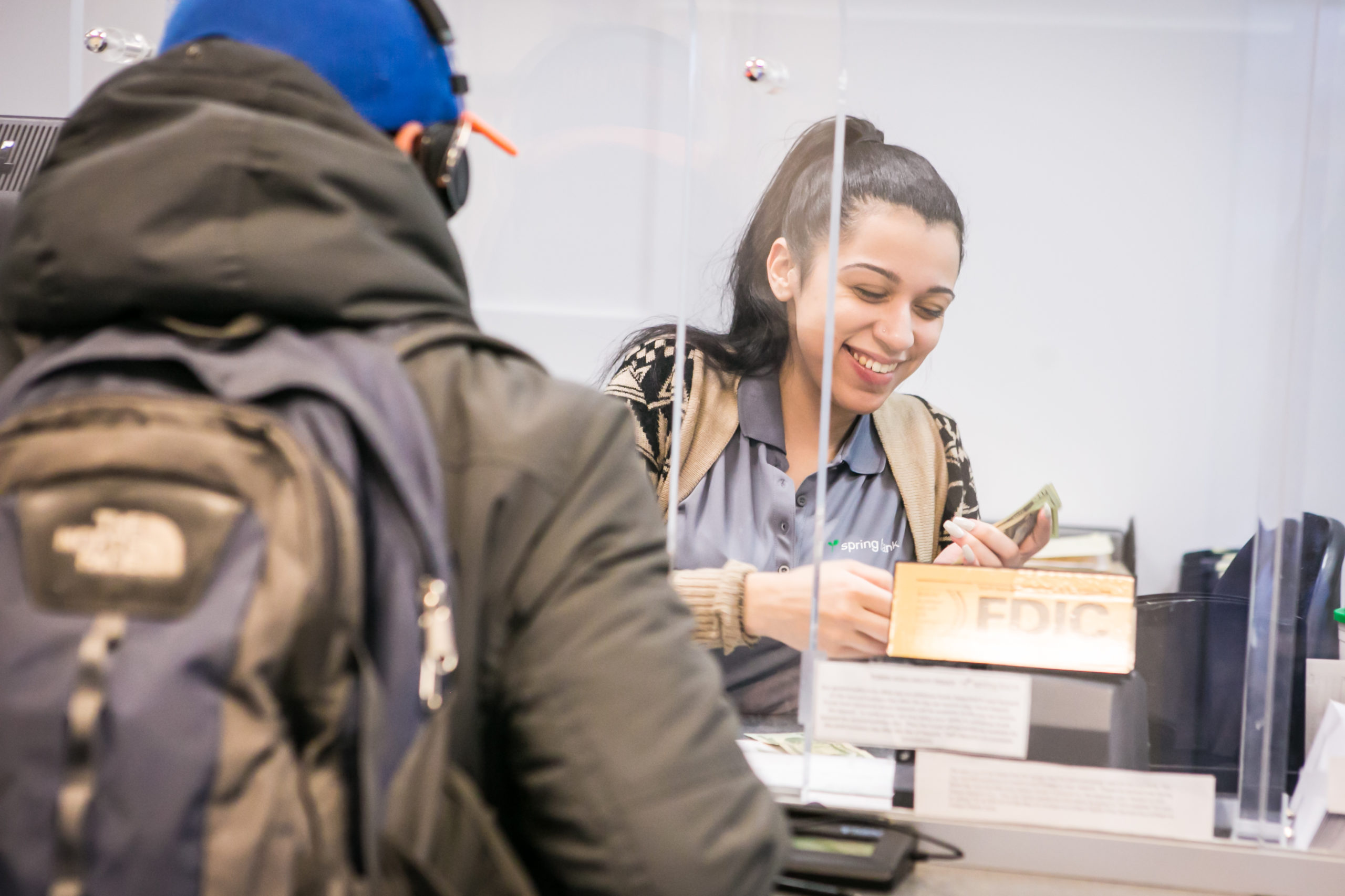 When we became the first bank in The Bronx to headquarter there in decades, we knew that hiring locally was crucial to understanding our customers' needs. Many of our staff at our Bronx branch live and work in The Bronx. It goes back to our belief that the best way to serve our community is by working with the people who know it best. Germarie Medina has lived on 167th St for over 20 years and worked at Spring Bank for four of them.
"I love working for a community bank in my neighborhood," she says. "Not only do I get to interact with many of the people that I grew up with, but I also get to provide them a service that I know will benefit them."
Germarie started working with us as a Teller and then a Greeter when she was a junior in college. She became familiar with our products and helped guide our clients to their needed support in those roles. We were so impressed with her outreach and ease with community members that we offered her an internship in our consumer lending department.
Our consumer lending department offers various personal lending products. One of Germarie's favorite to recommend is our Credit Builder Loan. It allows clients to save while improving their credit score, the two most essential attributes to financial independence. There, Germarie quickly mastered the process of helping underserved community members apply for a personal loan. Still, she also had her first opportunity to address the obstacle we exist to remove – financial illiteracy and exclusion.
"I provided a more human and holistic approach that allowed clients to get the personal loans they needed but could not get elsewhere because of credit and income issues," Germarie explains. "It was a great opportunity because I'm from this community!"
Her passion for The Bronx and ability to help people get a personal loan left an impression. As soon as she graduated, we offered her a position as a Credit Analyst in our commercial lending department. At the time, she was considering a career in investment banking, but the call to serve her community was stronger.
Today, as a Credit Analyst, she uses her local and financial expertise to help our small business and real estate customers access the credit lines and commercial loans they need to accomplish their goals. She also continues to combat the financial illiteracy she first encountered when she was an intern.
"Many of our small business clients lack the financial literacy to apply for our financial products," she says. "But I don't give up on them. Instead, I meet with them one-on-one and offer them personalized services that give them the time and space to bolster their applications, so they can get access to the products they need."
We offer a variety of financial products that aim to stimulate growth and opportunity in The Bronx. Whether it's a personal checking account, a business checking account, or a personal loan, we tailor our products to meet the needs of our community. But the most important thing we offer is our individualized approach.
"Spring Bank's mission is to create a world where all people have opportunity and access to building prosperous futures: I believe I am living proof of Spring Bank's mission," says Germarie.
After witnessing Germarie's impact over the years, we couldn't agree more. Learn more about how we make our mission a reality by reading our staff profile on Barry Mann here. Get a firsthand look at the perks of banking with a community bank by opening a personal checking account or a small business account with us today!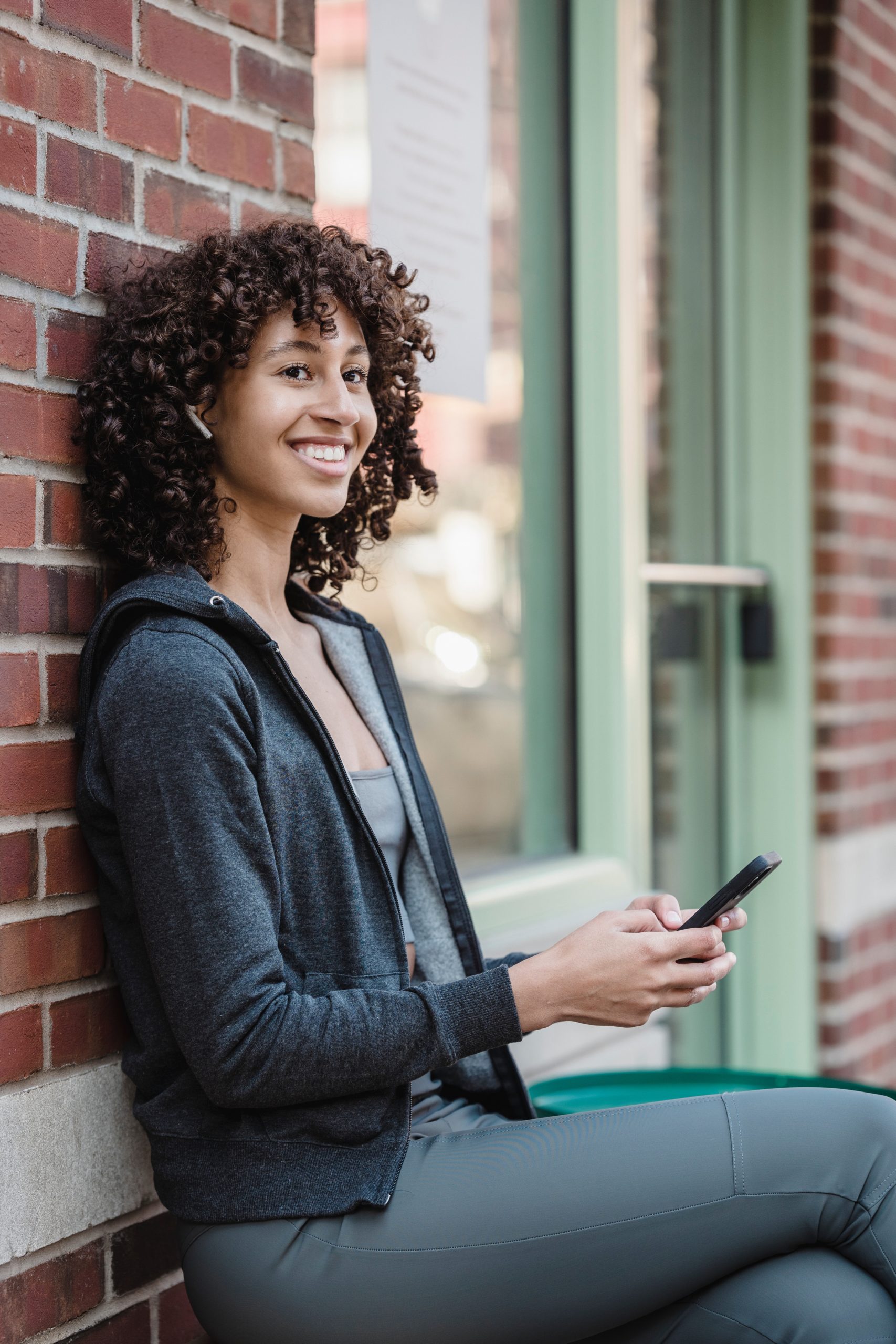 Managing your finances can be challenging. Having a personal checking account with a community bank like us makes it easier. When you open a personal checking account, you create a safe place for your money to keep track of your finances and build a vital banking relationship. We all have financial goals; a personal checking account is a powerful tool to reach them. If you do not currently have a bank account, here are five reasons why a personal checking account with us can benefit you:
Financial inclusion is what we do and strive for: We believe that everyone should have access to their money when they need it. That's why we offer an extensive ATM network and an app that allows you to access your money from wherever you are. We also believe that everyone should have a bank account.
Please let us know how we can help you achieve your financial goals by opening a personal checking account.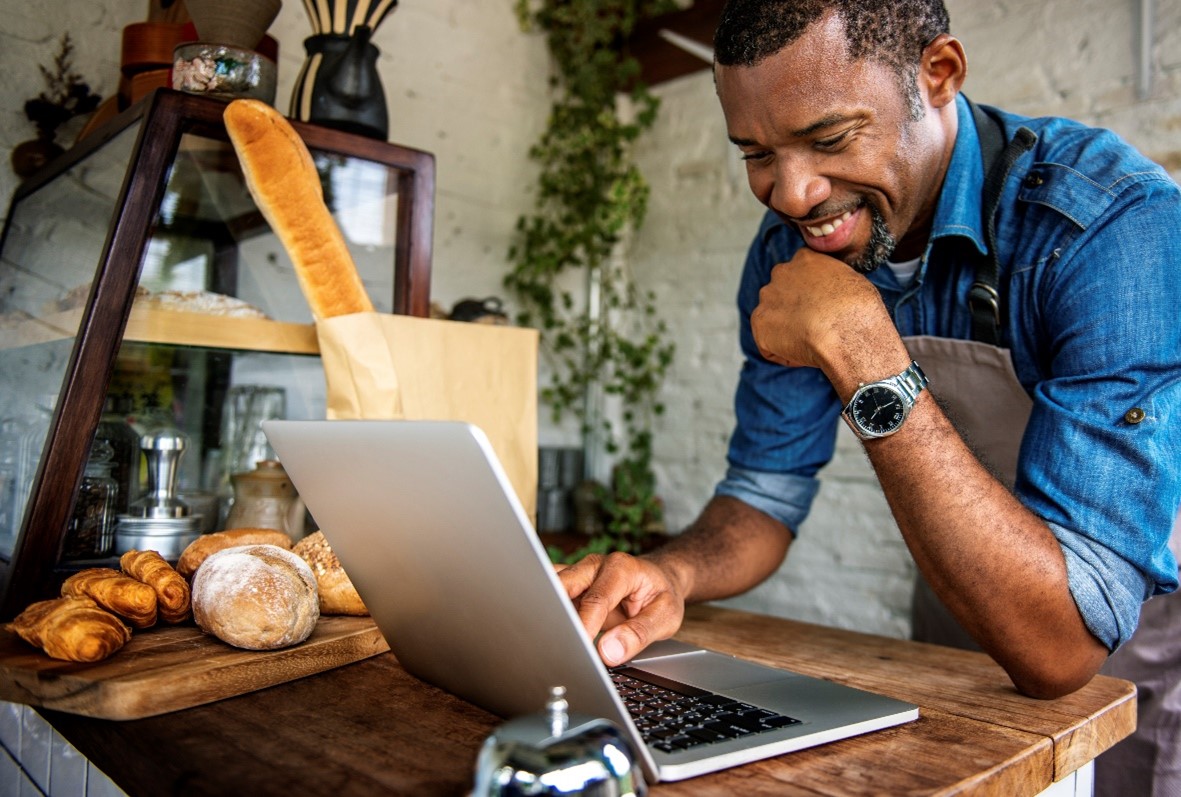 Every entrepreneur needs a small business account to monitor daily expenses and make financial projections. But, our small business account goes a step further. When you open a business checking account,  you also get access to our award-winning banking team that can help you expand or reimagine your venture.
As a small business ourselves – and as a community bank in New York City – we know that thriving small businesses are the key to flourishing communities. After all, most of our country's firms are small businesses. So when you open a business checking account with us, we get to know you and give you firsthand access to innovative and affordable financial products that put you one step closer to accomplishing your dreams. Unlike larger banks that typically prioritize large corporations, we listen to our community. As a result, we prioritize our small business account clients in our small business lending efforts with loans starting at $10,000. And we are an SBA Preferred Lender.
Just look at our PPP lending efforts. In 2020 and 2021 we secured over 700 PPP loans – valued at $150 million–for small businesses and nonprofits in the New York City area. Many of them were small business account and nonprofit checking account clients; others were small businesses and nonprofits who were having trouble getting a response from their bank – at a time when they needed them most. So we were happy to step up and have continued to do so. It's what community banks in New York City exist to do.
We are so lucky to see the fruits of our labor. According to a new report from Georgetown University, community banks like us made more PPP loans than larger banks. But, even with vaccinations rates rising and business opening for business, we know that the financial fallout from the pandemic will be with us for many more years to come. So, we will continue to stand with our small business account holders until our city recovers.
When you have a small business bank account with us, you can also use our online banking system and app. With an online business bank account, you get access to our staff that can help you manage your money and business with the click of a button. One of the many perks of having a small business account with a community bank is personalized attention and flexibility.
Still have questions about our small business account? Check out our work with local New York City small businesses like Harlem Pizza Co, Ultranauts, and Chelsea Restoration Project. Learn more about what makes our small business accounts unique here. Contact us at customerservice@springbankny.com for more information.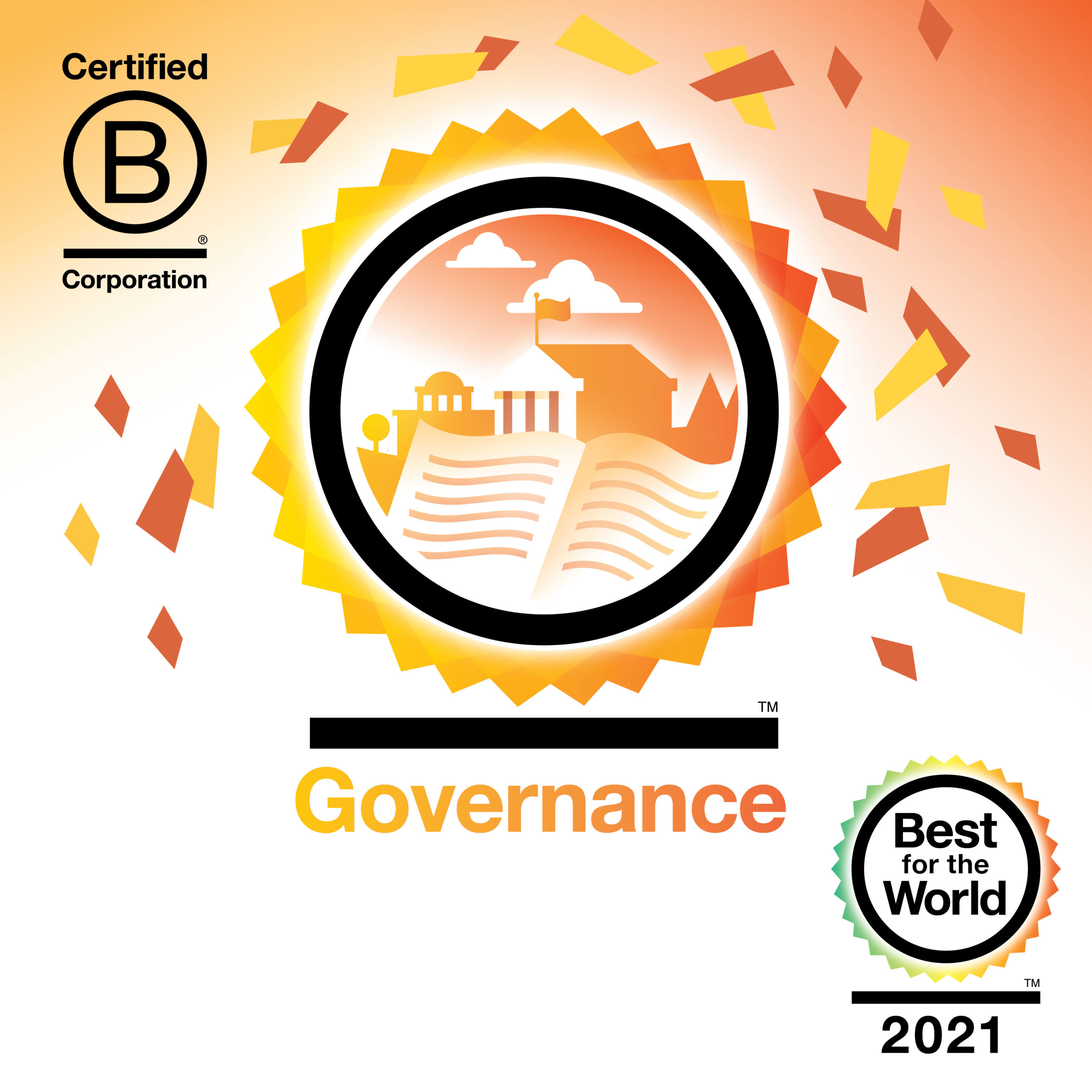 As the first bank to headquarter in The Bronx in decades, we have one priority: our community. We are a mission-driven bank in New York City which means that we not only recognize how our financial system has extracted wealth from communities of color, but we are also doing something about it.
In addition to offering an affordable and user-friendly personal savings account, business checking account, and personal checking account — we offer something priceless – the human touch. We infuse compassion and understanding into our products and services to ensure that any person — regardless of background, race, gender, or sexual identity — can access the financial system and the wealth-building opportunities it can provide. We believe it's one step toward building a more inclusive and sustainable economy.
Becoming a B Corp was a crucial step in making that vision a reality. Both the B Corp certification and our community of values-aligned peers help us consider the impact of our decisions on workers, consumers, the community, and the environment. As a result, we are accountable for our mission — and how it plays out across our organizational culture and products.  That's why we take the biennial B Impact Assessment so seriously and why we are so proud that B Lab has given us the 2021 Best For The World distinction in two of the five Impact Areas: Governance and Customers.
This recognition means that we rank among the top 5% of B Corps globally for our size in both categories. Receiving this honor means that we practice what we preach. We take great pride in being an honest, transparent, and responsible lender and bank.  Every decision we make centers on our mission and our community's need. We will always hold ourselves to the highest standard; we are grateful to B Lab for highlighting that commitment. Again, it goes back to our pledge to put our community – and Customers – first.  Now, as our community embarks on the winding road to recovery, we will use our personalized approach to ensure our customers get access to the aid and opportunities they deserve.
Thank you, B Lab, for the Best For The World award — five years in a row! Visit our blog for more small business stories that illustrate how we put our customers first. Join one of the few banks in NYC humanizing money by opening a personal savings account, business checking account, or personal checking account today.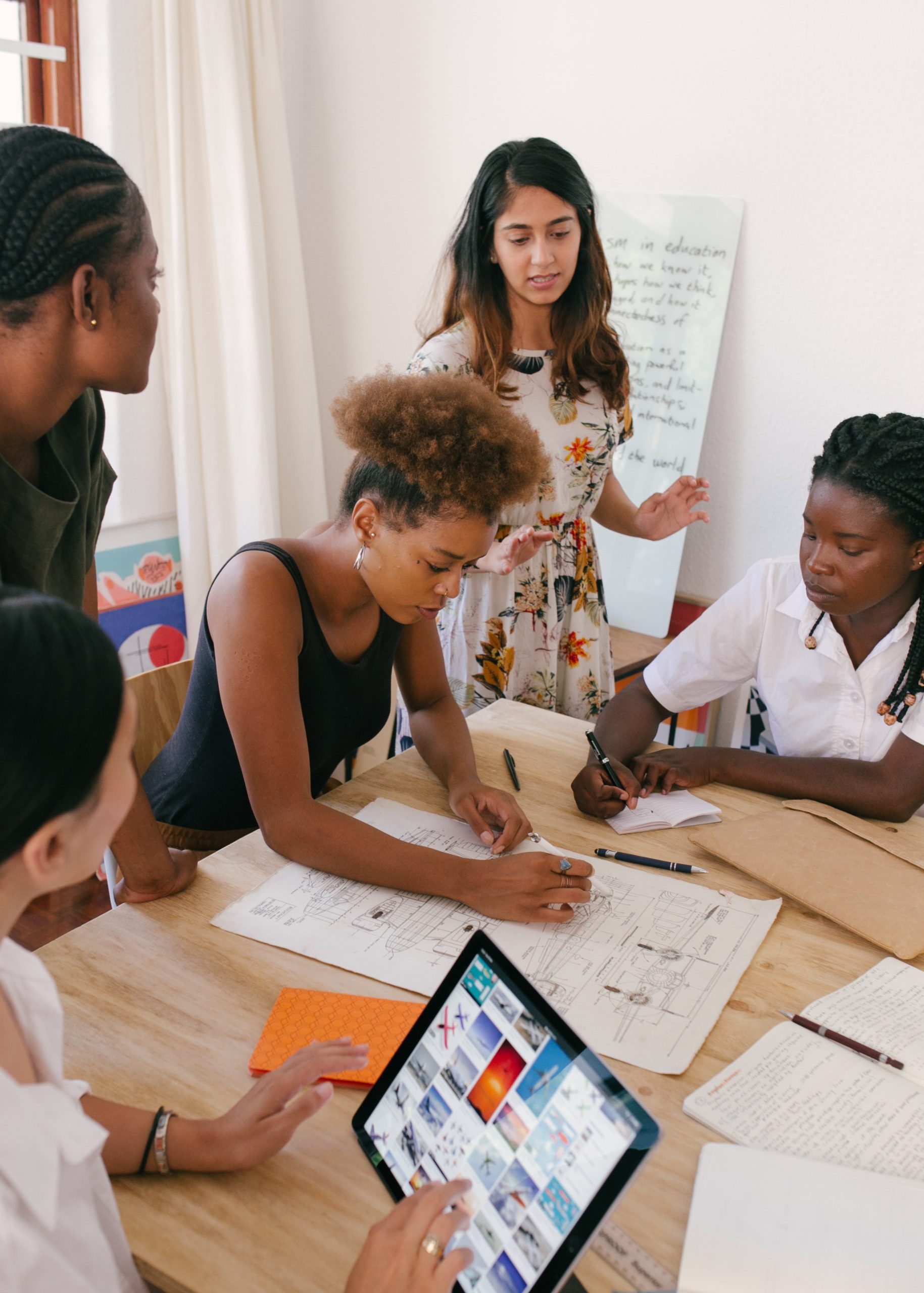 Here's How via Our Partners at Start Small Think Big
The pandemic has transformed the way we interact with one another. Whether it's taking a meeting over Zoom or using more online banking services. As a result, small businesses must continue to adapt. While 90% of US commerce takes place in-person, it's rapidly shifting online–and it will continue to–even after the pandemic is over.
Earlier this month, we spoke to Jennifer DaSilva, Founder and Executive Director of Start Small Think Big– a nonprofit that provides under-resourced small business owners across the country with free, legal, and financial services. Her advice for small businesses post-pandemic? Prioritize the E-Commerce transition now. Below, we offer three tips to help your small business make the digital leap easier:
Design a Lead Generating Website: Your website is your most effective sales platform. It's not an online brochure but can function as a tool to generate targeted leads and nurture customer relationships.  Now is the time to identify your target audience and design a website with personalized messaging that speaks directly to them. Many free and accessible platforms now exist to help small business owners integrate sales funnels into their websites to drive more traffic.
Build-Up Your E-commerce Capabilities: From apps to online stores and texting clients, the E-Commerce web can quickly feel overwhelming. But like most things in business, a build-out plan can ease the transition. Begin by mapping out the tools you think you need to reach your customer segments online. Secondly, analyze your product suite. Can you easily translate the value of your products online, or do they need to be adapted? Finally, what will selling your products online require of your operations and marketing capacities? As you transition to E-Commerce, knowing the impacts across your business is crucial.
Remember Your Local Community: Small businesses have a greater reach than ever before. Online, it can be tempting to appeal to all markets. But the rise of movements like Shop Local and Shop Small indicates that consumers want to support their local small businesses –- especially when so many are still struggling. So, keep your message and impact locally by collaborating with neighboring small businesses and appealing to your community's preferences. The market right around you is likely more extensive than you know.
We are first and foremost a community bank in NYC, but we are also a small business. We understand the importance of an online presence. Using our digital banking system, you can stay close to your business balances or check out the latest savings account rate. Along the way, we have never lost sight of our priority–you. You can access your accounts with us from wherever you are, but you can also trust that we are reinvesting your money into New York City.
Learn more about what we have done to support our community by checking out work with local small businesses and nonprofits on our blog. We have worked with The Lehman Center for Performing Arts, The Forward, and Chelsea Restoration, to name a few. Invest your dollars locally by opening a business checking account, personal checking account, or personal savings account today!!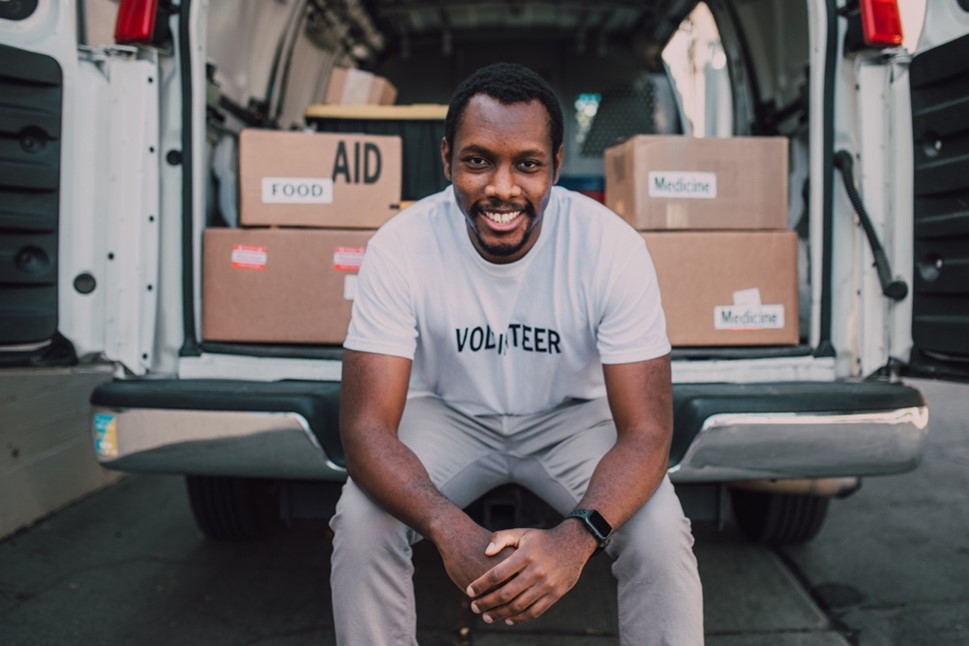 As a Community Development Financial Institution (CDFI), supporting nonprofits and small businesses is fundamental to our mission. One of the ways we prioritize community-based organizations is through our membership in the Federal Home Loan Bank of New York (FHLBNY). The FHBLNY helps community lenders like us in New Jersey, New York, Puerto Rico, and the U.S. Virgin Islands by advancing housing and community growth.
Investing in small business and nonprofit sectors is one key to maintaining financially healthy communities. However, the pandemic and the economic fallout have threatened the survival of countless small businesses and nonprofits that do not have access to affordable credit and cash reserves. So, when we heard that the FHLBNY was offering a Small Business Grant Recovery Program, we immediately signed up!
The Small Business Grant Recovery Program provided participating member banks funds to allocate $10,000 grants to 10 small business and/or nonprofit partners. Beneficiaries needed to demonstrate a decrease in revenue because of COVID-19. Knowing how dramatically the pandemic impacted NYC nonprofits, we reached out to 10 organizations that have inspired us. The grantees are:
Arete Education
Ariva
Bronx River Alliance
The Bronx Museum of the Arts
Custom Collaborative
The Greyston Foundation
The Health and Housing Consortium
Hester Street
Rocking the Boat
Mary Mitchell Family & Youth Center
These nonprofits have wide-ranging missions that include: the arts, financial empowerment, housing, and the environment. For example, Brooklyn-based Arete Living Arts creates artwork that inspires personal, political, or spiritual awakenings. Rocking the Boat, a South Bronx-based nonprofit offers, STEM (Science, Technology, Engineering & Mathematics) education programs for 200 teenagers a year. We are inspired by the work of all the Small Business Grant Recovery recipients and encourage you to stay tuned as we feature them on our blog over the next several months.
To learn more about our mission to support nonprofits, you can read our 2020 Reflection. Learn more about Ariva, The Bronx Museum of the Arts, and Custom Collaborative. You can also read about our free nonprofit checking accounts and how we can support your organization.