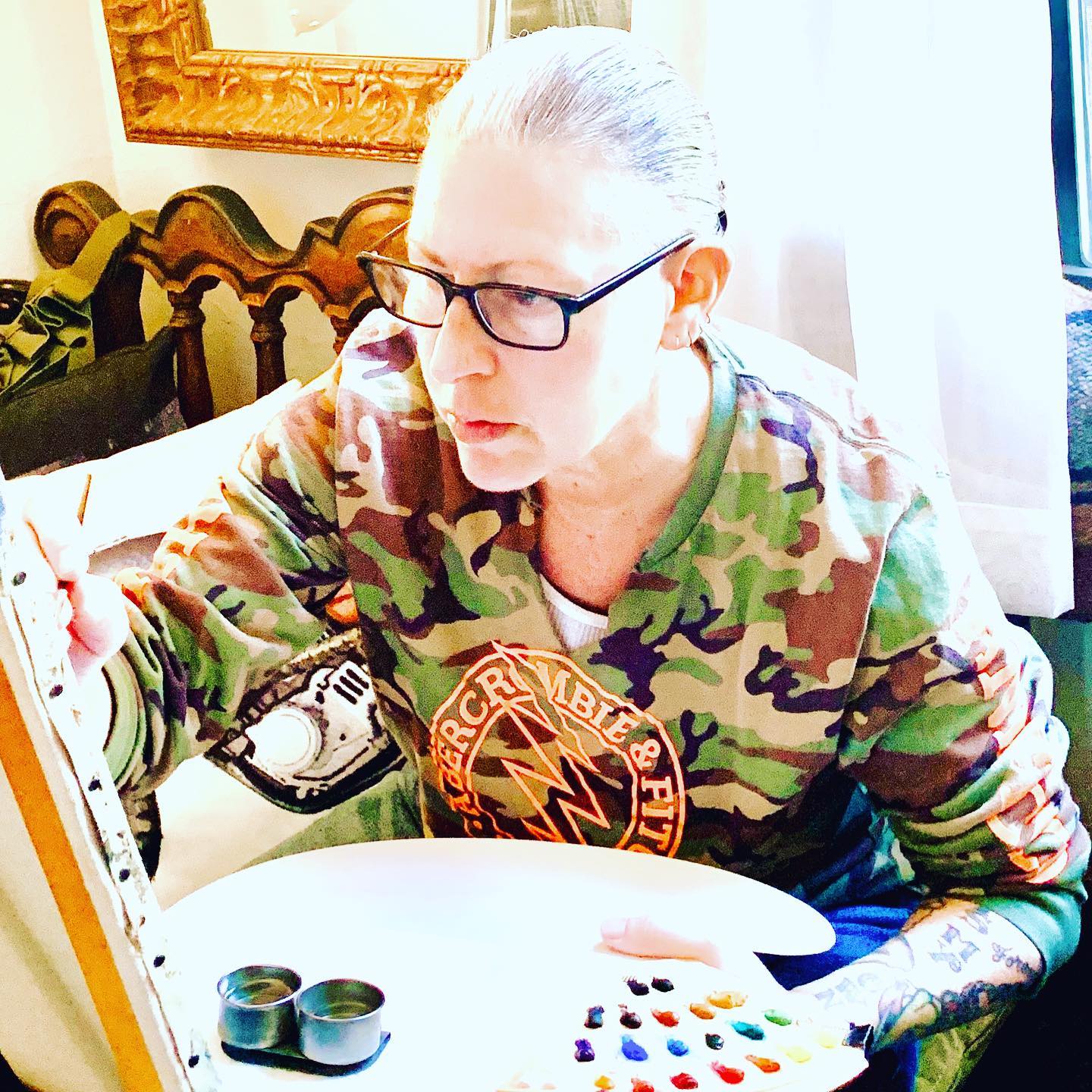 A Small Business PPP Story
New York City has long been known as a national and international artistic beacon. While the numerous theatres, museums, concert halls, and galleries are the lifeblood of our city, there are also, behind the scenes, hundreds of small businesses that help make our city's arts scene the best in the world. Chelsea Restoration Associates Inc. is one of those small businesses whose work you may have seen without even knowing it.
Founded in 2004 by John Powell and Amy Sokoloff, Chelsea Restoration is one of New York City's premier art restoration and conservation studios. They restore and preserve fine paintings that are exhibited in our city's finest museums, galleries, and dealerships–and they do it from right here in the Bronx!
"It doesn't matter if the work of art is a family heirloom or something you bought at the flea market, we will restore it," explains Amy. "We work on paintings that range from $100 to $20 million."
When COVID-19 hit, the arts were devastated. Without the ability to open venues, artists and the organizations that support them were forced to adapt to a new reality. We are proud to have helped Chelsea Restoration­ during this challenging moment for our city's arts community with a Paycheck Protection Program (PPP) loan.
"I am extremely thankful to Spring Bank," says John. "When the pandemic began, our business flatlined. We did not know how we were going to get through it. But then Spring Bank came along, and they answered all of our calls and emails. Whatever we needed, they were there. Thanks to them, we secured two rounds of PPP funding."
Before coming to us, Chelsea Restoration tried to get assistance from a large financial institution but was ignored. Small businesses often are. But not with us. As a community bank, we exist to provide personalized and affordable services to all individuals, small businesses and nonprofits.
"We knew that adapting to the pandemic was going to be difficult because so much of our work cannot be done remotely," says Amy. "But the PPP loan gave us the time to do that. We pivoted to host client consultations and meetings virtually which allowed us to continue our work safely."
"But it went beyond that," she continues. "Securing the PPP loan gave us the flexibility to automate a lot of our business processes. Rather than managing our inventory and payroll manually, we can now do it automatically. The benefits will outlast the pandemic because we'll be able to serve more clients."
And now, Chelsea Restoration can rehire and employ more people.
"Before the pandemic started, we hired an NYU intern who moved home because of the lockdowns," says John. "The PPP loan enabled us to hire her back; it prevented one less artist from leaving New York City."
We know the arts are what make New York City so vibrant and unique. We are proud to have helped when the pandemic disproportionately impacted this vital industry. If you are interested in learning more about how we support the arts, check out our work with the Bronx Museum of the Arts. You can also read more about our PPP lending work here.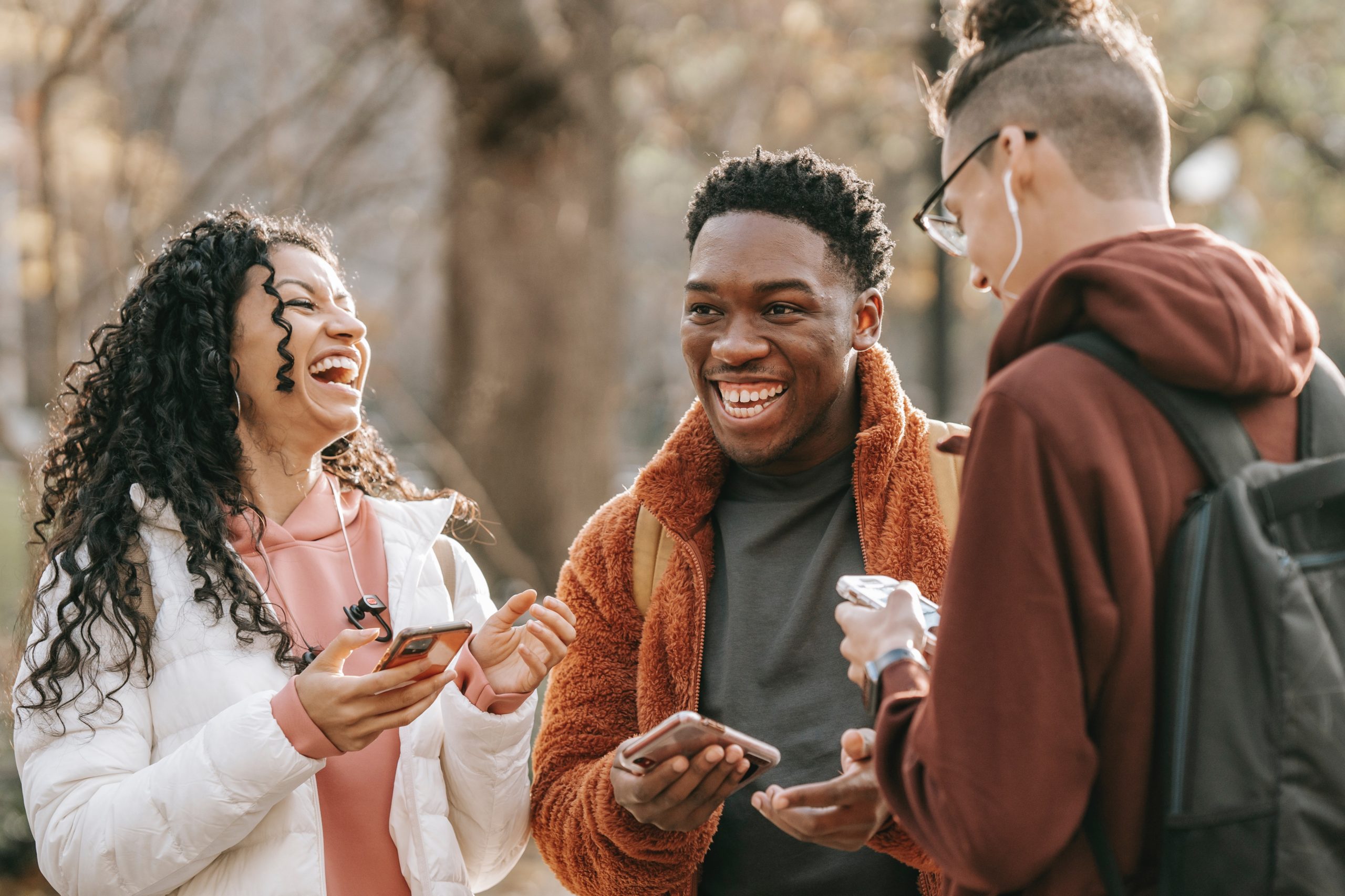 JobsFirstNYC, a workforce, and community development organization, has worked for over a decade to support New York City's most vulnerable populations. Part of their mission is to help young people disenfranchised from work and education due to systemic racism and redlining. For the last two years, they've been hard at work, right in our neighborhood, the Jerome Avenue Corridor in The Bronx.
"We believe every community has to drive its version of success," says Roman Jackson, Vice President of JobsFirstNYC. "In The Bronx, we've partnered with key stakeholders like Spring Bank to make sure the community is heard and writes its own story."
Most recently, we've worked together to address the rezoning of the Jerome Avenue Corridor. The Jerome Avenue Corridor is currently undergoing the most extensive rezoning in New York City's history, spanning 93 blocks and impacting 93,000 residents. While typically implemented to spur economic development, rezoning also needs to account for more vulnerable community members' needs. With high unemployment and poverty rates along the Jerome Avenue Corridor, some community members could get left behind–without advocacy.
JobsFirstNYC is hard at work to make sure this doesn't happen. By fostering partnerships between residents, employers, and workers, JobsFirstNYC spearheaded the Jerome Avenue Revitalization Collaborative or JARC. Made up of 60 members, JARC is working to ensure that small businesses and community members can collectively leverage new and existing opportunities resulting from the rezoning. Through it all, JobsFirstNYC has never lost sight of its goal to expand access to opportunity.
"At JobsFirstNYC, says Roman Jackson, "community projects are vital to our practice. We recognize that for JobsFirstNYC to advocate for systems to change, we need to start at the community level. JARC is a key part of that practice in the Bronx."
Although founded to address the rezoning, JARC also supports the Jerome Avenue community during the COVID-19 pandemic. The COVID-19 crisis has disproportionately impacted the Bronx, with only 2 percent of the Payment Protection Program funding that went to New York City going to the Bronx. We are working with JARC to make sure this doesn't happen again. Together, we want to ensure that Bronx businesses have access to the funds they need to stay afloat, now and always.  We are proud to work with JobsFirstNYC to ensure that the Bronx is a place where all people can reach their full potential.
Learn more about JARC  here. Read about our PPP Lending program here.
Throughout the pandemic, we have helped dozens of small businesses and organizations across New York City acquire loans to keep their doors open. But you don't have to wait until the next emergency to build a relationship with us–your local community bank. You can secure the future of your small business now by opening a business checking account with us today.
When you bank with us, we get to know you; we seek to understand your needs and aspirations. Every day we see how small businesses are the backbone of our economy. Across New York City, small businesses maintain the livelihoods of hundreds of thousands of working families. But we also know that for a small business, success is not only measured in profits. Having a business checking account with us will give you firsthand access to our personalized approach. We'll help you secure the funds you may not have access to from a traditional financial institution. And when the next crisis hits, we'll do our best to help you secure the funds you need to keep your doors open and your employees on the books.
Our business checking account features make it easy for you to get your money when you want it and when you need it. When you open a business checking account with us, you can access free ATMs in the MoneyPass network and Citibank branches. You also have 24/7 access to your money from wherever you are with our mobile app and online banking options. You can even open a business account online. It's convenient, and it's safe. And if you run into any issues, give our team a call. With us, you're never a number; you're our neighbor.
Our zero-maintenance fee business checking account helps you avoid the time and money you would lose addressing surprise costs associated with your business checking account at a larger financial institution. When you bank with a community bank like us, you're our priority. Our business checking account puts the community in a community bank. We give you the space to focus on what matters, managing your business and making an impact on your neighborhood. Merely putting your hard-earned money in our business checking account, you are giving back to your community.
When you bank with us, your money is invested locally, contributing to your community's economic growth by helping other small businesses, nonprofits, and individuals get access to the loans they need. If you would like to support our mission in other ways, you can open a personal checking account or personal savings account today. We'd love to have you.  Read more about our work with small businesses here.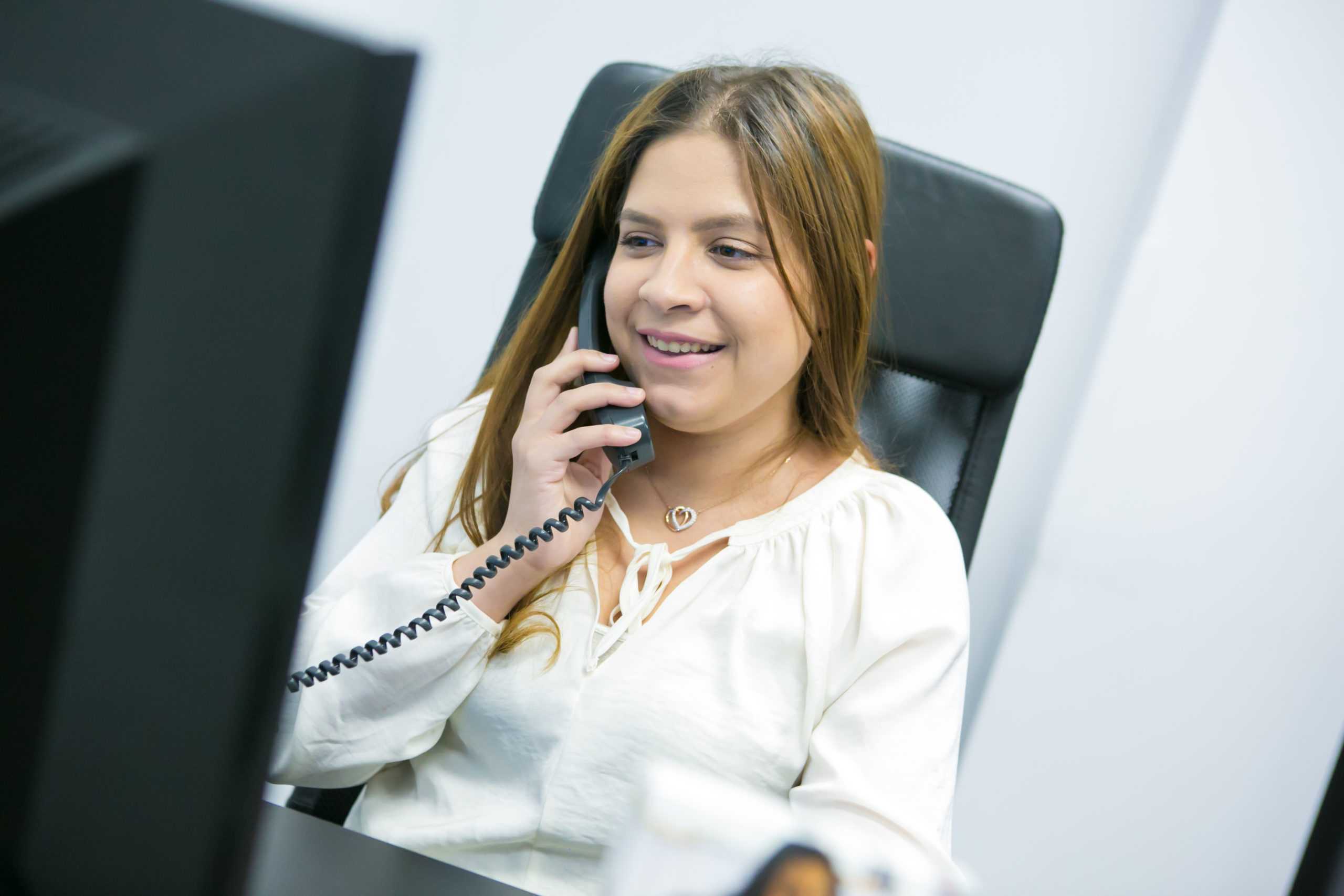 As a mission-driven, community-based bank, we prioritize our neighbors and the unique financial needs of the Bronx and Harlem and communities throughout New York. Since the day we opened our doors in the Bronx over thirteen years ago, we have been grateful for the partnership of many values-aligned organizations, including some of New York City's oldest and most distinguished nonprofits. So when COVID-19 hit our city, we had the privilege of supporting many of our nonprofit partners when they needed it most.
We are here to offer the same personalized service to your organization. Our nonprofit program provides free checking accounts with customized services that will help you support your mission. With remote deposit capture, you can take advantage of our cost savings and benefits without leaving your home. You can also use our online banking service, which gives you the ability to manage money online for your organization with your mobile device or computer. You receive all of these easy-to-use banking tools for your organization without having to pay maintenance fees!
Our maintenance-free, nonprofit checking account option is a part of our broader mission to help nonprofits launch and grow. On top of offering nonprofits free checking accounts, we also have a specialized nonprofit lending program. And we love to showcase the great stories and impact of our nonprofit partners as we believe our collective impact is a crucial part of rebuilding an economy that includes all of us.
Open a nonprofit checking account online today or contact us at 718-879-5000 for more information. We also invite you to read about how our nonprofit services have helped local organizations like DreamYard and The Hope Program.
This is An Advertisement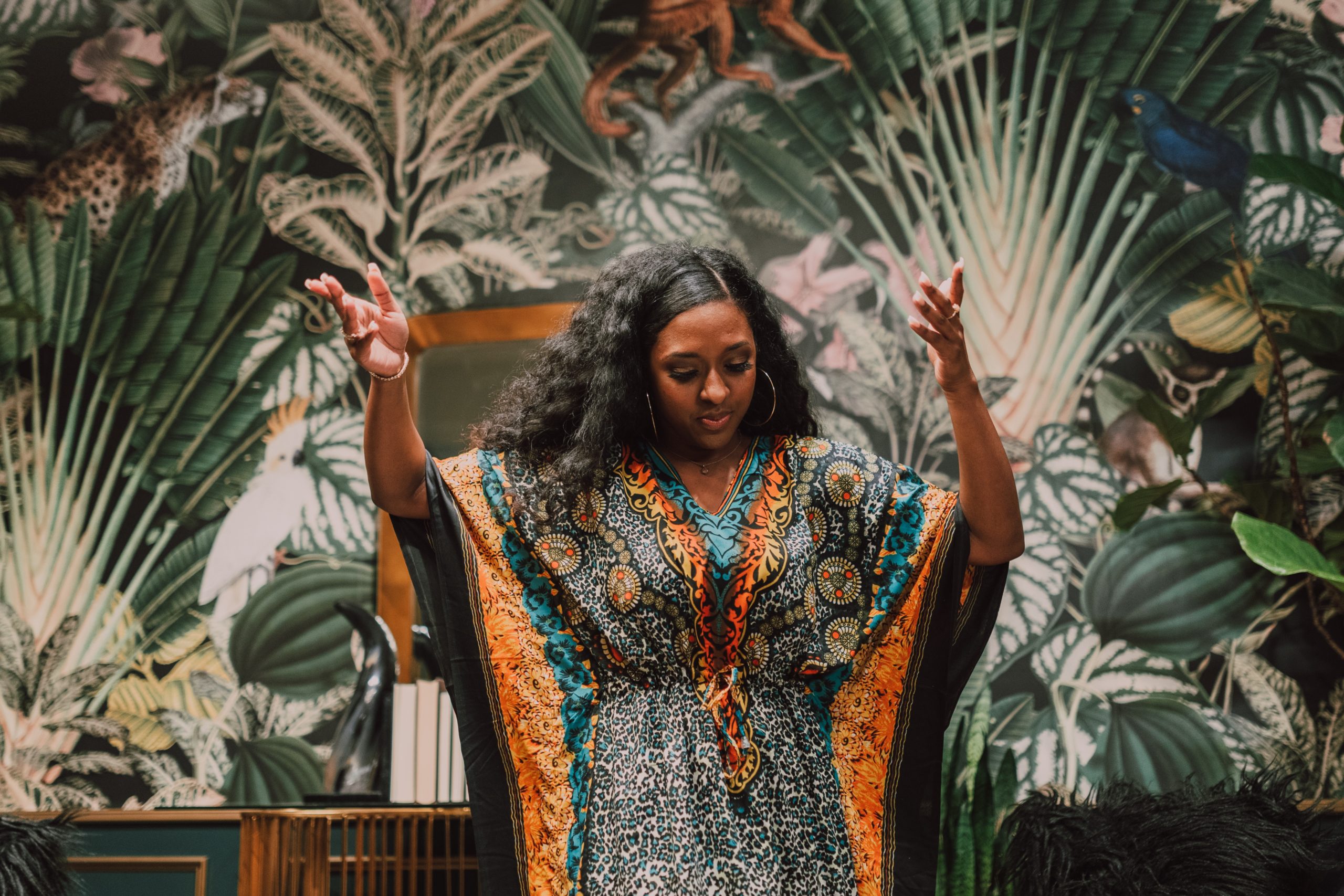 A 2020 Letter of Reflection & Gratitude
When we first headquartered in the Bronx, our mission was clear: to create a world where all people have equal access and opportunity to build prosperous futures. Fifteen years later, amidst a global pandemic and focus on racial justice, our mission and banking approach is more relevant than ever.
When the COVID-19 pandemic hit our city and unleashed dual health and economic crises, we saw our community's needs, and we got to work. All year, our team worked tirelessly to address our community's financial needs. Our efforts would not have been possible if it weren't for our incredible staff, our community, and small business partners, our B-Corp community, and most of all, you.
Thank you for being a part of our community.
2020 Reflections
To say that 2020 has been a tough year is an understatement. We know many of you have faced challenges you never expected. Us too. But thankfully, we have one another. This year has shown us why our work—and that of community banks and CDFI's are so important for low-income communities, small businesses, and nonprofit organizations that are too often overlooked by financial institutions. We prioritize our neighbors.
After the CARES Act passed in April of this year, our lending team got to work to assist organizations with their applications for a Payment Protection Program (PPP) loan.
We take great pride in having secured 360 PPP loans–valued at $86.8 million–for small businesses and nonprofits in the New York City area. With these funds, organizations retained over thousands of jobs. In total, we secured PPP loans for 53 nonprofits valued at $35 million, funding that they otherwise may not have received if they had looked to a larger bank.
For example, we secured financial relief for Ultranauts, a company that mainly employs autistic workers for jobs in the technology sector. We supported The Forward, one of New York's oldest Jewish media publications, and many others. Our lending team worked hard to make sure that value-aligned small businesses and community-based organizations could not only stay afloat but continue to support the needs of their communities, too.
In addition to our PPP lending program, we partnered with Eileen Fisher Inc., a fellow B Corp, to help them provide relief for their furloughed employees at the height of the lockdown. We customized our Employee Opportunity Loan program to meet their specific needs, which allowed them to act quickly to stay present.
In these uncertain times, we remain committed to New York City's financial inclusion—and your financial health. We are humbled by the outpouring of support and gratitude from our community, and we draw so much inspiration from your ingenuity, hard work, and resilience. In this season of reflection and generosity, we want to extend one more heartfelt thank you. Together, we will continue to make New York City the best city in the world.
Check out the article about Ultranauts in The New York Times. Read about our work with organizations like Callen Lorde Community Center, Grand Street Settlement, and The Forward. Read more about our PPP lending program.
Thank you for your partnership and business. We wish you a very happy and healthy 2021!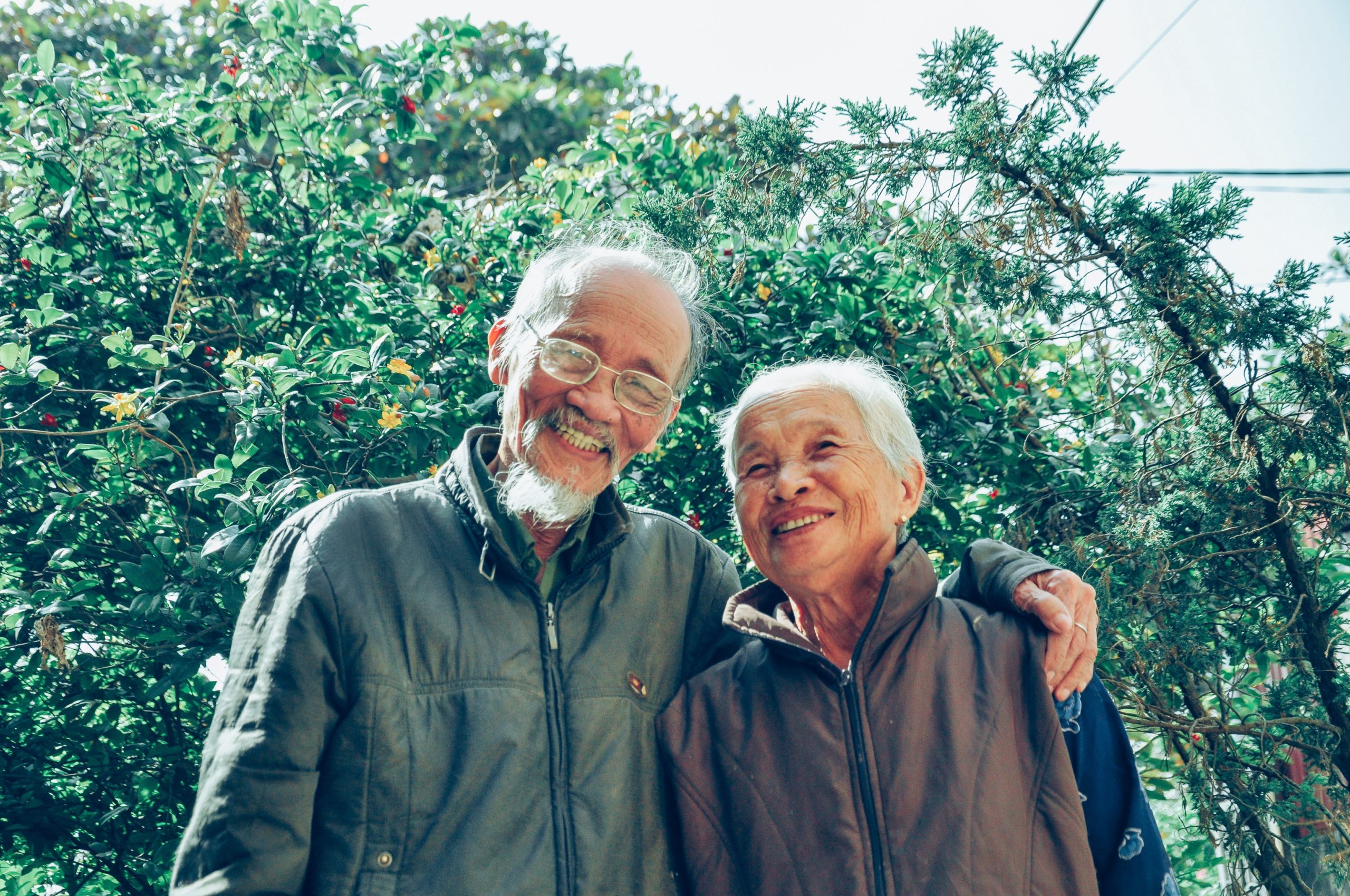 No one is immune from a financial emergency. COVID-19 has shown us this. But according to a Bankrate survey, just 40 percent of Americans can cover an unexpected $1,000 expense.  One of the key pillars of financial stability is counting on rainy day savings for unforeseen expenses like car repair, appliance replacement, medical procedures, and unprecedented moments like a global pandemic. If you've never started saving before, now is the time.  Every little bit can make a big difference.
When you open a personal saving account with us, we will help you organize your finances and make it easier to plan for the future. Our personal savings account offers competitive interest rates and zero maintenance-free options that can help you plan for your future and prepare you for any surprise. Like all our accounts, our personal savings account is FDIC insured. If there is an economic downturn, your money is insured by the federal government, regardless of what happens. Your money is safe with us.
Our team is committed to helping you develop healthier financial habits and will give you hands-on advice and support. You can open an account online or in-person. Our online banking service lets you social distance by giving you the ability to manage your money online with your mobile device or computer. Without exception, your health, financial or otherwise, is our number one priority. Did you know that when you bank with us, you have access to free financial counseling with our partners at Ariva? As one of New York City's Financial Empowerment Centers, Ariva's financial counselors can meet with you in-person at our Bronx branch or virtually and help you create a realistic financial plan for 2021.
Rest assured that your savings are safe and secure with our personal savings account. We have one of the best savings accounts online. Whether it's in-person, online, or over the phone, it's our pleasure to help you start planning for your future. Open a personal savings account today, call us at (718) 879-5000 to set up a free financial counseling appointment and to learn about our other affordable banking products. Read 5 Tips for Wise Spending at the Holidays on our blog.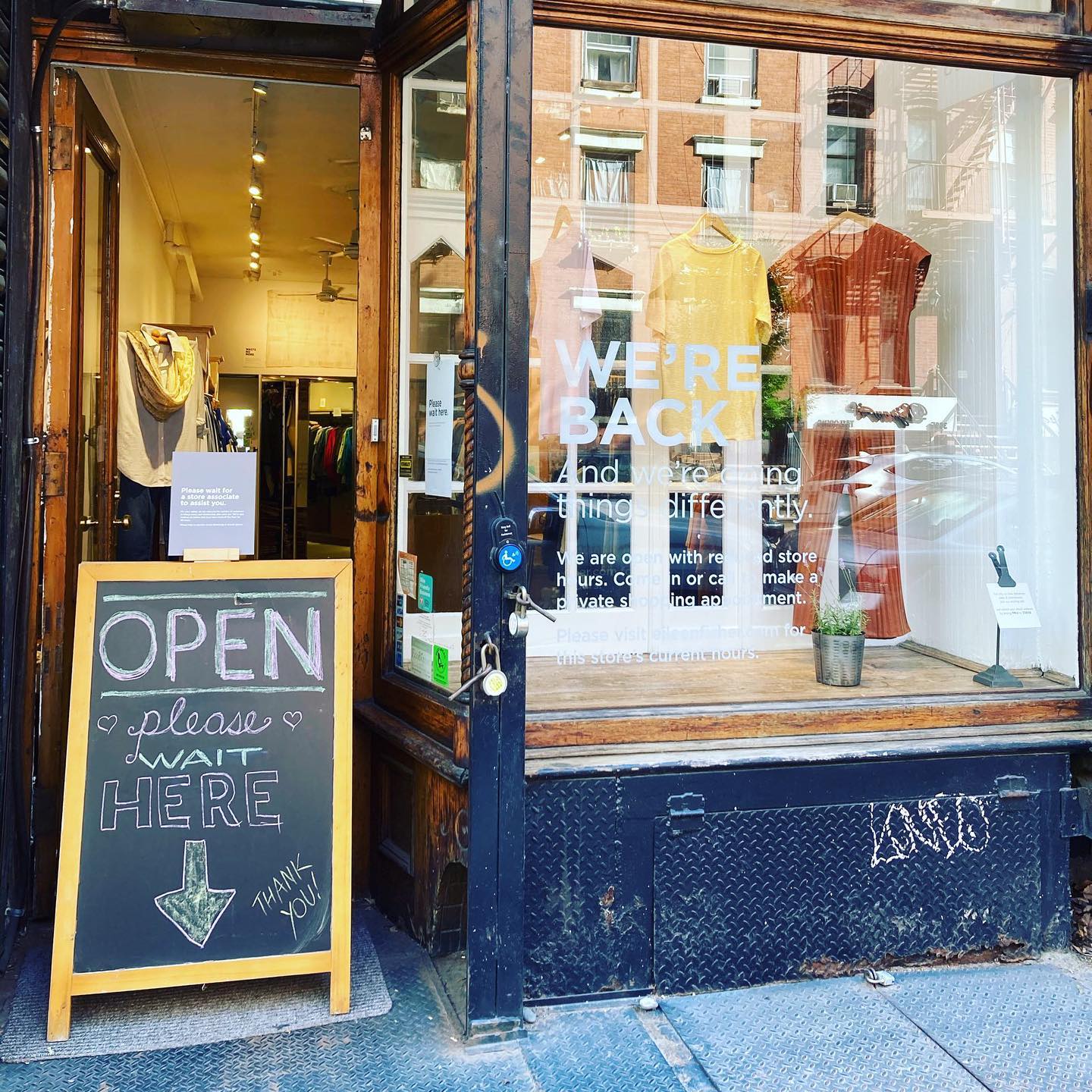 At Spring Bank–the first B Corp Bank in New York State–we provide products and services for businesses that help them grow while supporting their employees and communities.
As the COVID-19 pandemic continues to upend lives and livelihoods, our commitment to financial and community empowerment is stronger than ever. Keeping this in mind, New York City Businesses and Nonprofits can make this difficult time a little bit easier for employees through our Employee Opportunity Loan Program.
In June, we partnered with fellow New York B Corp,  Eileen Fisher Inc., and the Eileen Fisher Foundation, to customize our EOL program and, with the support of the foundation, to offer a financial helping hand to their employees who were furloughed at the start of the shut-down.
Our Employee Opportunity Loan Program provides access to capital and free financial counseling to help employers better support their employees in this unprecedented moment. Participating employers facilitate access to a small-dollar loan to bridge immediate gaps in cashflow while assisting them in building personal savings and credit for the future.
Employees can get small loans with no minimum credit score requirements and built-in saving and credit-building features. But it's not just about helping individuals apply for a personal loan; we want to give them the tools for durable financial health.
Employees also have access to free financial counseling with our partners at Neighborhood Trust. Together with their financial counselors, employees can develop a plan to decrease their debt, increase their savings, improve their credit score, and work towards long-term goals.
To learn more about how you can support the financial health of your employees, read about our Employee Opportunity Loan Program. You can also read how we created the program with the Eileen Fisher Foundation on our blog. And stay tuned for our upcoming stories on some of the hundreds of small businesses and nonprofits we supported with PPP loans.
This is an Advertisement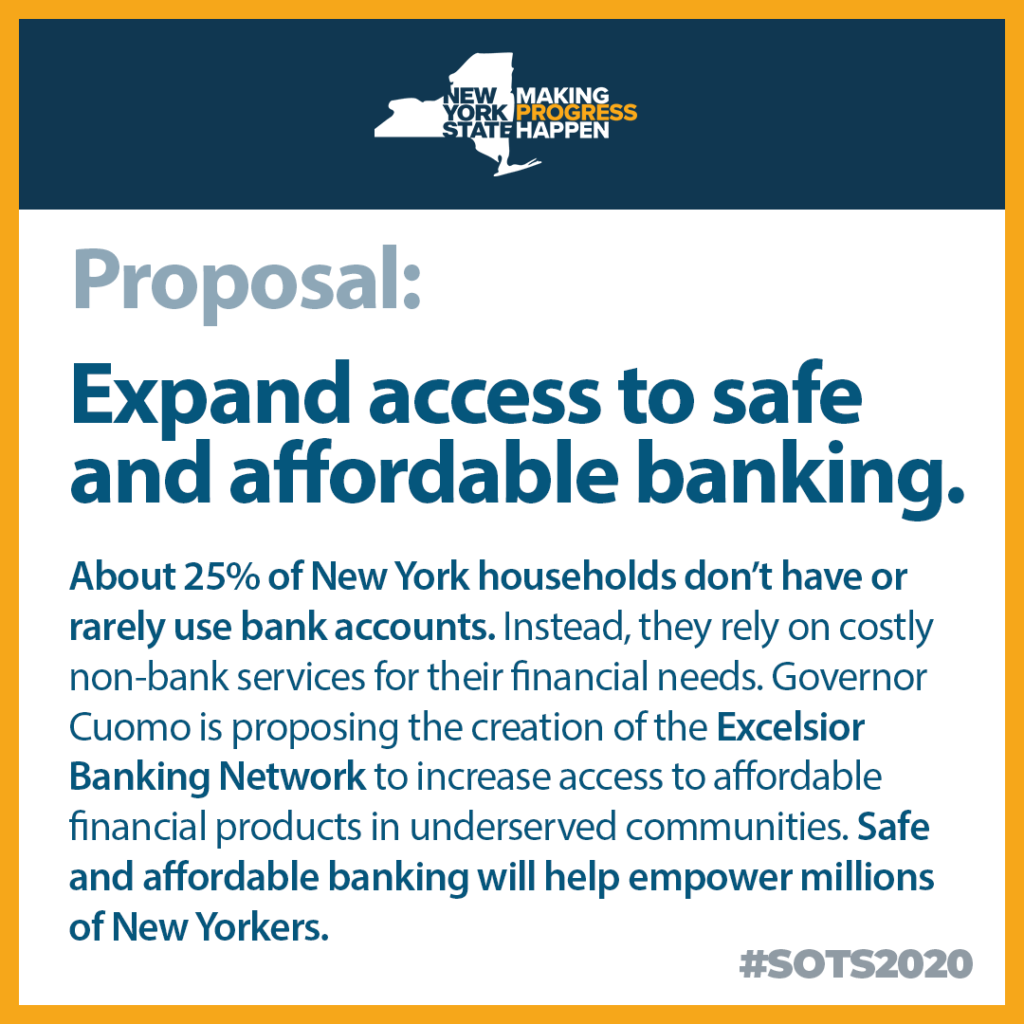 Governor Cuomo Announces a 2020 Statewide Proposal for CDFIs
At the beginning of this new decade, we shared our 2020 vision: To continue to explore ways we can invest our dollars responsibly, so more people have access to the financial tools they need to build wealth. Thankfully, we aren't standing alone in this work. We proudly share our mission of financial inclusion with the 83 other US Treasury Certified Community Development Financial Institution Funds (CDFl's)– mission-driven financial institutions, banks, credit unions, and nonprofits–in New York State. And, Governor Cuomo does too.
Governor Cuomo recently announced the "21st Proposal of his 2020 State of the State: Expanding Access to Safe and A/fordable Financial Services." In partnership with CDFls, his proposal includes the following strategies:
$25 million in new funding over five years to increase access to affordable financial products in underserved communities across New YorkState through, New York's Community Development Financial Institutions Fund (CDFI)
The launch of a statewide "Office of Financial Inclusion and Empowerment" as a single-stop provider of financial services and providers across housing, student loan, debt, and general financial literacy
The expansion of access to safe and affordable banking services, credit and financial education, particularly for women and communities of color, typically excluded from the current financial systems.
To execute these strategies, Governor Cuomo proposes to work with CDFls, who, like us, are often the sole providers of banking and other financial products and services in low-income communities. Under the Governor's proposal, participating CDFls will leverage this funding, providing upwards of $300 million in targeted investment in underserved communities in New York for consumers, affordable housing, and small businesses.
Governor Cuomo's vision includes expanding access to low-cost bank accounts to low-income New Yorkers who often find that the only accessible banking service in their communities are high-cost check cashers who take huge finance fees out of people's paychecks. According to the FDIC, approximately 25 percent of New York households do not have bank accounts or seldom use one and rely on costly non-bank services for their financial activities. Expanding financial literacy education and access to microcredit for small businesses is also part of the proposal.
In a press release announcing his strategies, Governor Cuomo acknowledged the prevalence of exploitation by predatory lenders in low-income communities in New York:
"We've made significant strides expanding access to banking services for low income New Yorkers, but too many people still live in banking deserts," Governor Cuomo said. "As a result, these New Yorkers often turn to costly check-cashing services or take out illegal predatory payday loans because they can't access affordable small business loans at community banks. These sweeping proposals will provide New Yorkers with the services they need to build their credit, improve financial literacy, and take charge of their economic futures – helping build a fairer and stronger New York."
Linda MacFarlane, the Executive Director of CDFI, Community Loan Fund of the Capital Region and chair of the New York State CDFI Coalition of which we are a proud member, has been discussing the proposal with the Governor's office, the New York State Department of Financial Services and Empire State Development Corp. and has "high hopes" for the Governor's new proposal.
We do too. We are proud to serve New York City as one of 83 CDFIs in the state who helped shape the New York State CDFI Fund to expand access to safe and affordable products. Creating access to credit and wealth-building financial tools for communities typically excluded is why we headquartered in the Bronx—and why we continue to explore ways in which to serve New York City as a mission-driven, ethical bank.
We invite you to join us in the mission. 
Register for this year's NY State CDFI Conference in Albany, March 30-31st. You will learn more about how you can join CDFIs in making a difference every day in New York, State. Invest your dollars locally with us. Open a Green Checking account with us today. When you bank in your community, you support the credit and wealth-building of your neighbors and local businesses.
Read our 2020 Vision and follow us on LinkedIn, where we share stories about what it means to be an ethical bank, and our vision for a shared and durable prosperity for all.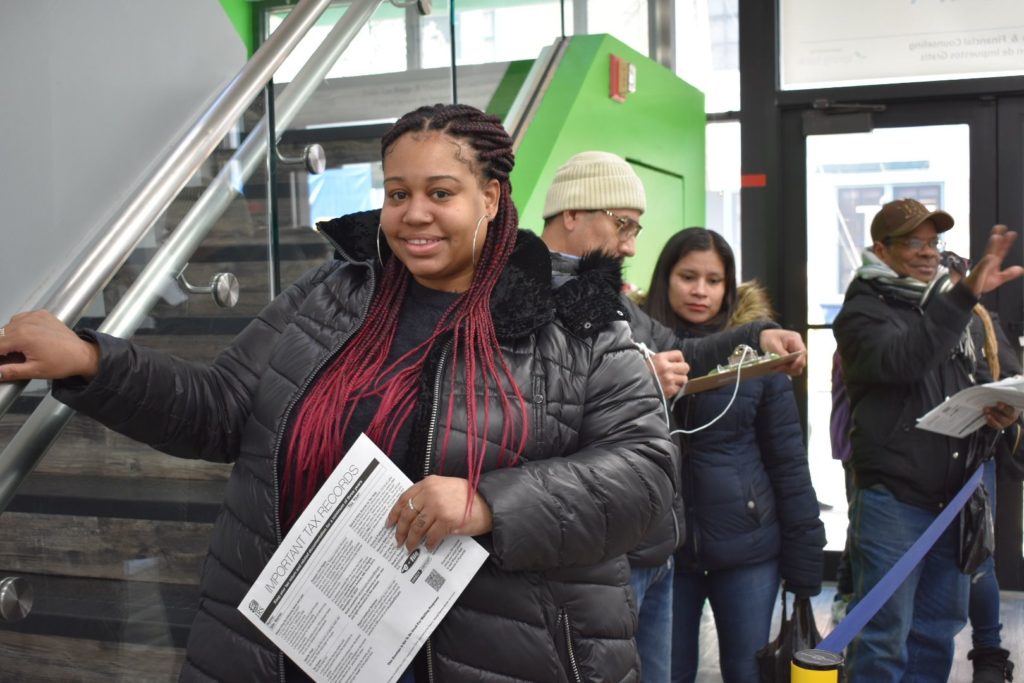 When we opened our doors in the Bronx over twelve years ago, we did it with Ariva, a community-based, nonprofit organization. We have been on this journey together. Not only do we share headquarters at our Bronx offices on 167th street, but we also share a mission to strengthen financial stability and expand the financial inclusion of  New Yorkers.
Ariva provides free tax preparation and free financial counseling to low-income residents of New York City. In December, Ariva received one of eight designations from the Department of Consumer Affair's Office of Financial Empowerment as a New York City Financial Empowerment Center—one of two in the Bronx—and we are, of course, excited to share this news.
"As a New York City Financial Empowerment Center, we can extend our reach and better serve our clients. It also adds a new dimension to our work and the impact we make," says Irene Baldwin, Executive Director of Ariva.
Since 2003, Ariva has prepared free tax returns for over 100,000 clients, returning more than $150 million in total refunds. Returns vary in dollar amount, and many of Ariva's clients return year after year. They often count on their tax return to support their annual household income. Eighty-eight percent of Ariva's clients earn less than $30,000 annually; Ariva knows that even a small refund can prevent one of their clients from using predatory financial services and can help a family start saving.
\Witnessing families gain confidence in their financial knowledge, make more informed financial decisions, and increase their financial security are a few of the reasons Ariva's hardworking staff and committed volunteers know their work matters. We are proud to host one of their year-round tax preparation sites and one of their financial counselors in our branch. For Irene, the host matters:
"Spring Bank is the perfect host. We share values and mission. As one of the only banks in the neighborhood, people come to the Bronx branch for their financial needs. We provide complimentary services and offerings and refer clients to each other".
Ariva's services are available to all. Their winter hours for their free tax preparation program are (69 E. 167th Street)
Mondays, Tuesdays, and Thursdays: 4 to 7:30 pm
Wednesdays: 12 to 7 pm
Saturdays: 10 am to 4 pm
The hours for free one-on-one counseling are: (until April 30th)
Mondays, Tuesdays, Wednesdays & Thursdays: 11 am to 7:00 pm
Fridays: 2 to 5 pm
Saturdays: 9 am to 5 pm
Clients are invited to walk-in, and no appointments are needed. Read this checklist to make sure you bring the proper paperwork before arriving.  For more information about Ariva's mission, services and locations across New York City, visit www.ariva.org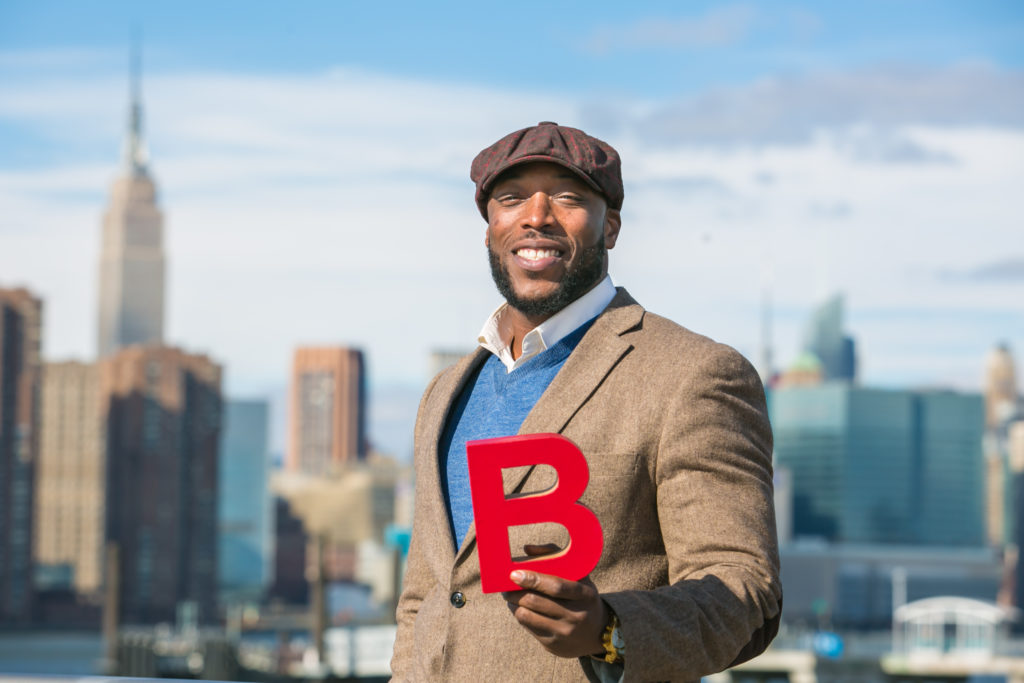 The Spring Bank Green Checking Account
Climate Week 2019, New York City. Thousands of delegates, environmentalists, and conscious consumers engaged in hundreds of panels, events, Sustainable Development Goal (SDG) action-oriented gatherings. Our friends at the Center for Social Innovation hosted the closing Climate Week event, "The Marketplace of the Future," where fellow B Corp Carbon Credit Capital—the NYC-based company that helped us become carbon neutral—showcased their global projects, including the one we support in the Amazon.
Climate Week NYC presents an annual, collective opportunity to stand for the future of our planet. And we invite you to integrate this momentum into your daily life. How? By moving your money to an ethical bank. Why? Because traditional financial institutions invest in oil, mono agriculture, logging, and other industries that contribute to our current climate crisis. You may be unknowingly supporting their investsments if you don't know exactly where they put their—aka your–money. We encourage you to find out. Set-up a meeting with the lending team or CRA officer at your bank. Ask them to provide a list of their investments in the last five years. If they are working to shift their portfolio, like us, this is a good sign.
One of the steps we've taken in our journey is to offer a Green Checking account. It's our completely paperless personal checking account with zero maintenance fee options and no overdraft fees. All you need is an email address, and your monthly statements are sent to you electronically. And, when you access your Green Checking account through the Spring Bank mobile app, you have 24/7 access to your money without printing or recycling statements ever again.
You can trust that when you bank with us, we invest your dollars back into the community. As a mission-driven, ethical bank, and the first B Corp bank in New York City, we work hard to support the community through small-dollar consumer loans and small business microloans. It's our part in building an inclusive economy and a healthier planet.
Open a Green Checking account today. Learn about our journey to carbon neutral and what it means to be an ethical bank. Read 3 Ways to Know If You Deposit Your Money in an Ethical Bank. Check out our recent 2019 Best For The World Award from B Lab.