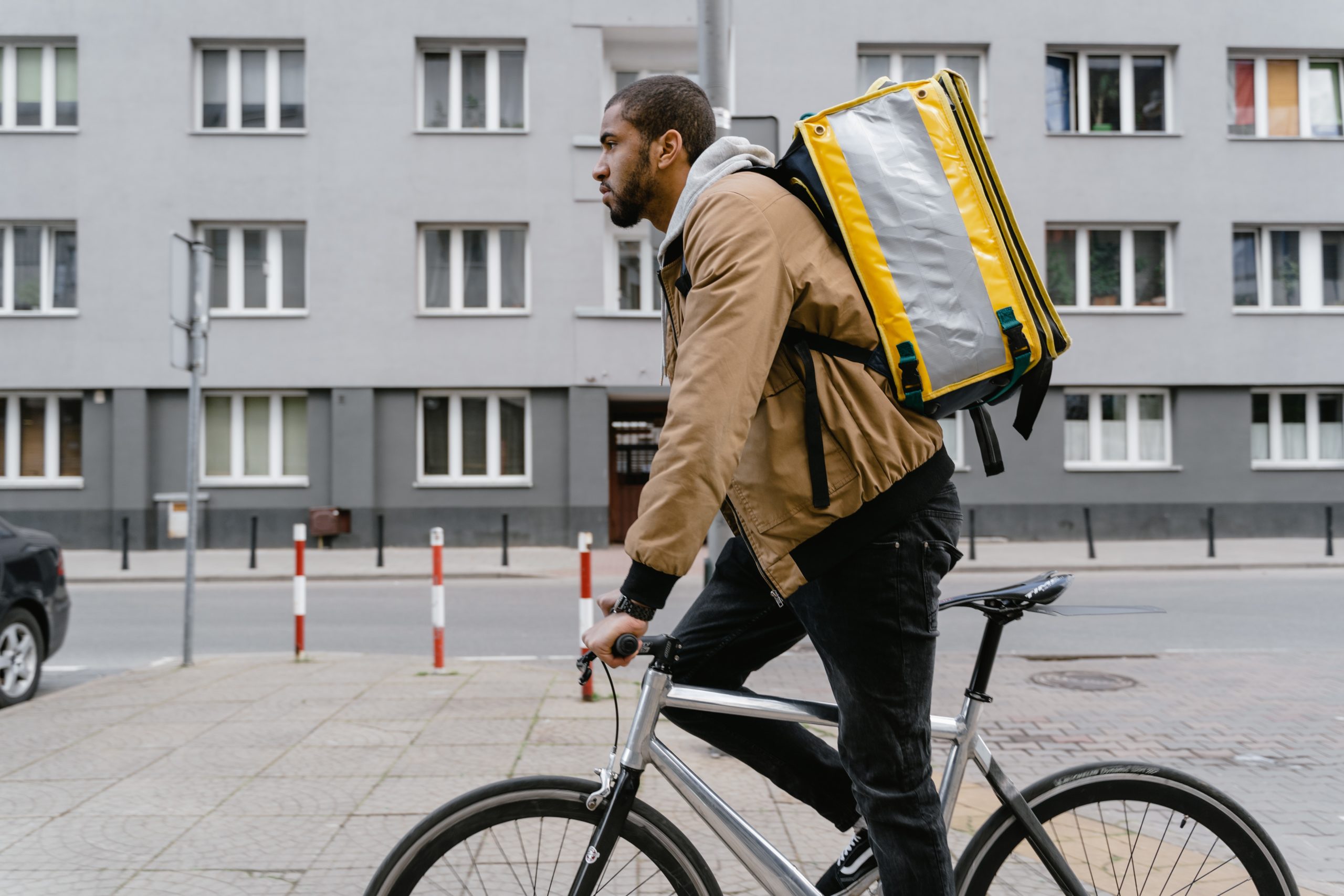 We have exciting news! We are one of 31 U.S. Treasury Community Development Financial Institutions (CDFIs) awarded a financial inclusion grant from The New York State Department of Financial Services and Empire State Development (ESD).
With a multi-year $25 million state commitment, the NYS CDFI Fund will provide resources for the state's CDFIs to support the delivery of affordable financial products and services and financial literacy programming across New York State.
"The pandemic demonstrated that financial health and resilience must be built from the ground up, and New York's CDFIs continue to be an essential building block to ensuring our recovery benefits those most affected," said Acting Superintendent of Financial Services Adrienne A. Harris in a recent press release from ESD. "The distribution of these grants is a testament to what can be achieved when government works across agencies and community banks to benefit the people they serve."
We will put this award right to work for New York City! The financial inclusion grant will expand our successful, award-winning Employee Opportunity Loan Program, adding access to affordable capital for micromobility loans for electric bikes and scooters for Essential Workers. We currently partner with 28 employers in our Employee Opportunity Loan Program, which offers credit to employees with no minimum credit score requirement and access to free financial counseling. Participants can also strengthen their financial health and open a personal checking account or a personal savings account with us.
In partnership with the Equitable Community Project and New York City employers, we will provide the lending needed to secure electric commute options for frontline New York City workers by increasing ownership of micromobility. The rollout is set for this November. Melanie Stern, our Director of Consumer Lending, leads the effort.
"ESD recognizes that CDFI's serve a critical role in ensuring New Yorkers access to affordable credit. We are so pleased to launch our micomobility lending with the support of this CDFI award," says Melanie. "As a Bronx-based financial institution whose employees live in the borough, we understand the commuting costs and challenges facing essential workers. In partnership with the Equitable Commute Project's members like Transportation Alternatives and NYU's Center for Sustainable Business, we have designed a product that will increase affordable access and will build on the success of our existing Employee Opportunity Loan program."
Read more about the Equitable Commute Project. Check out the list of Community Development Financial Institutions receiving financial inclusion awards from ESD & read the press release here. Learn more about our Employee Opportunity Loan Program and what makes us one of the best banks in The Bronx, NY!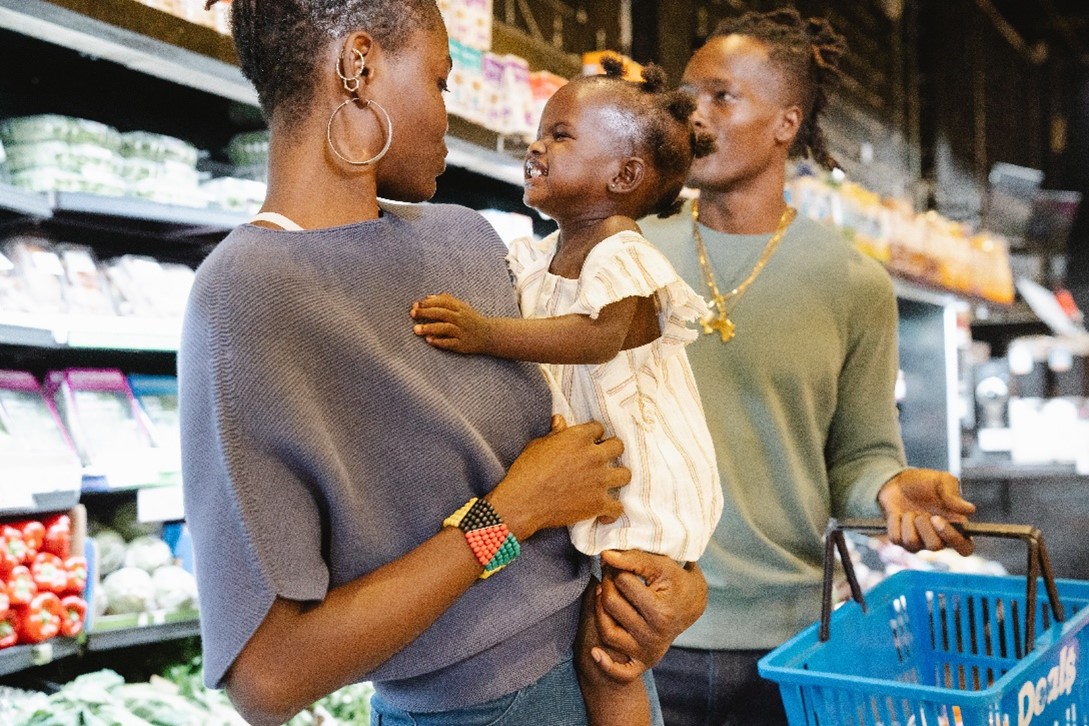 Having an ID is crucial for so many reasons when navigating New York City. However, many young people and foreign-born US residents don't have state or city IDs. Fortunately, New York City offers IDNYC, a municipal identification that allows New York City residents to access various services and programs. We are one of the only New York City banks that has accepted IDNYC as an acceptable form of identification for opening personal checking and personal savings accounts — since the program's inception.
Launched in 2015, IDNYC is the most extensive and most effective municipal ID program in the United States; over 1.4 million New Yorkers use it! A key benefit is that it's accepted widely for everyone – regardless of immigration status. In addition, you can start your banking relationship using IDNYC.
Here are 5 Reasons to Get an IDNYC:
You can open a personal checking account: One common misconception is that you must have a NY State ID or US Passport to open a personal checking account, but that's not true. When you bank with us, you can use an IDNYC to open a personal checking account; it's the perfect tool to get your finances in order.  One example: when you don't have a personal checking account, cashing checks can be expensive. Luckily, cashing checks with our personal checking account is 100%, free and it's one less expense to worry about.
You can start building credit: Sometimes, we need to get a personal loan to accomplish our financial goals. That's why it's so important to develop and have good credit. We accept IDNYC for our consumer lending products. For example, we offer a low-interest rate Credit Builder Loan – up to $1,500 – that can help you build credit. So, use your IDNYC and apply for a personal loan with us today!
You can access government benefits: An ID is required for using NYC government services. While an IDNYC won't let you access federal or state benefits, you can still access city benefits. Some of these services include but are not limited to qualifying for affordable housing through NYC Housing Connect and proving identity for employment and health benefits. It can also be used as a library card. There are so many government services that accept IDNYC, learn about them here.
You save money: If you have an IDNYC, you can get free or reduced admissions into many of our city's museums, theatres, and art galleries. Additionally, you can get discounts at major recreational and entertainments events such as concerts and sports games. That doesn't even include the discounts for prescriptions, transportation, groceries, and more. You can put those personal savings in our personal savings account, which you can also open using your IDNYC. Our personal savings account will keep your money safe and secure. It's a win-win situation.
Your identity is 100% safe: An IDNYC is not an immigration enforcement tool; it is purely an ID you can use to access city services. The city government will never share your private information with immigration enforcement agencies because it prizes your privacy. Additionally, if you are ever the victim of a crime, you can use your IDNYC. The NYPD accepts IDNYC as a valid form of identification and will never contact immigration authorities should you need their services. As it is for you, privacy is of the utmost importance to us.
Have questions? Visit our blog to learn more. Apply for an IDNYC here. For a complete list of IDNYC benefits, click here. Already have an IDNYC and are interested in our services? Click here. Need more reasons to open a personal checking account? Check out our blog on 5 Reasons to Open a Personal Checking Account here.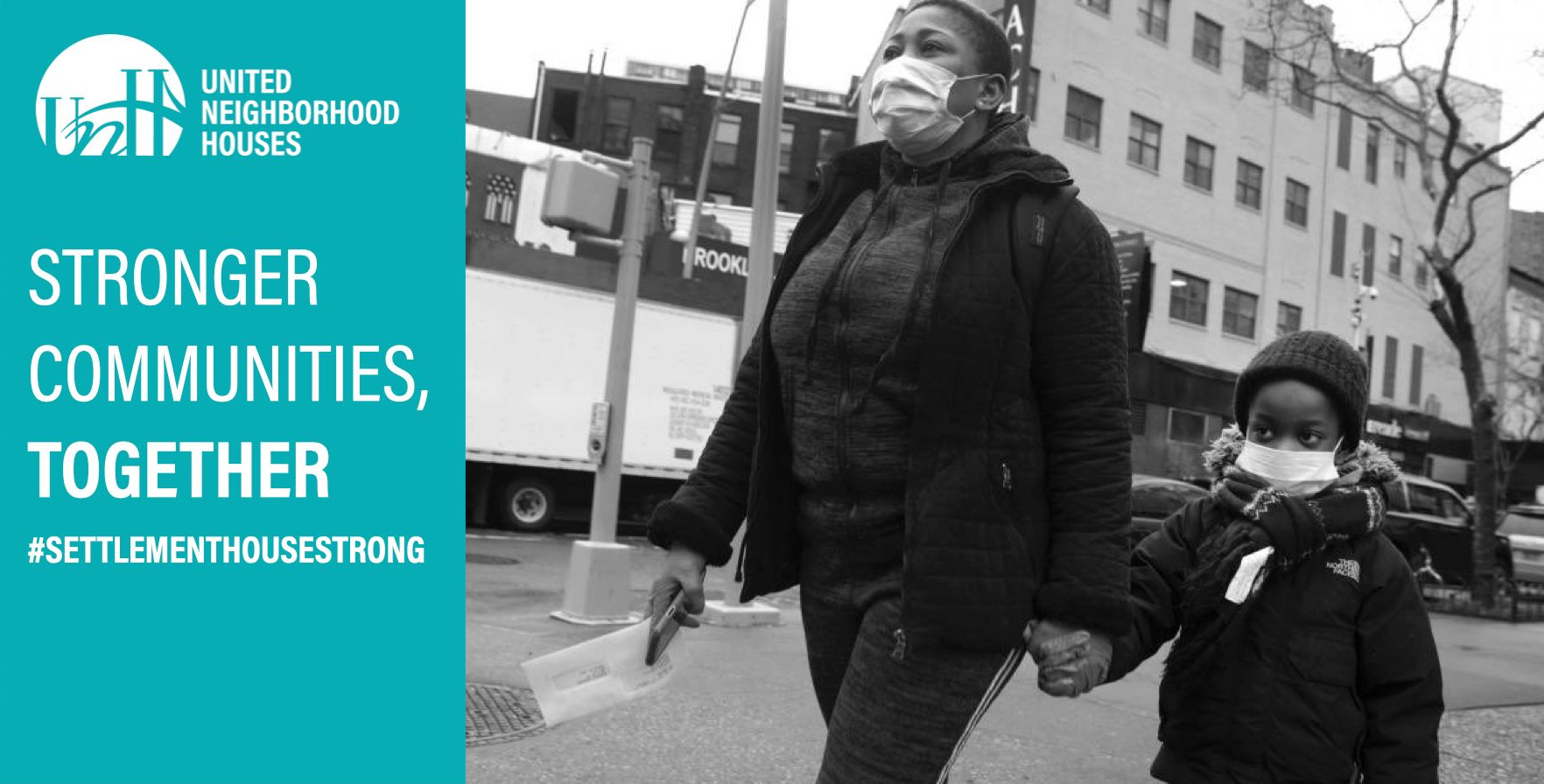 In pre-COVID times, settlement houses worked tirelessly to address inequalities in our communities by providing vital services that include housing assistance, meal delivery, job training, and mental health support. Now, in a pandemic crisis that has both exposed and exacerbated economic, racial, and gender inequality, our city has come to rely on their services more than ever. Thankfully, as they did over 100 years ago in our city's last pandemic, settlement houses have relied on the invaluable advocacy and support of United Neighborhood Houses (UNH) to carry out and improve their work.
Founded at the height of the Spanish flu of 1918-1919, United Neighborhood Houses, has been an organizer for the settlement house movement, working to create stronger communities and long-lasting social change. Today, they represent 45 settlement house member organizations that reach 765,000 New Yorkers annually. But what is a settlement house exactly?
"A settlement house is a nonprofit organization that offers services for all ages, but that also involves the community in its programming," explains Jennifer Weil, Director of External Relations at United Neighborhood Houses. "Settlement houses exist to build strong communities, meaning they offer intergenerational and volunteering programming that depends on community input and engagement. It's an attitude and approach rooted in reciprocity."
Sharing resources is at the core of what settlement houses do – and it's certainly at the center of what UNH does. For example, UNH brings settlement houses together to create forums where members can share their knowledge and expertise to improve their services and practices and advocate for better policies for their communities. And, in the early fog of the pandemic, UNH provided a space to bring people together for clarity and support.
"At the height of the pandemic, we organized hundreds of virtual gatherings so our members could share their experiences and any useful information they learned along the way," says Jennifer. "Our peer groups took on a new urgency as this was a crisis none of us had ever experienced in our lifetimes."
One program some settlement houses recommended was our very own Employee Opportunity Loan Program. Our EOL program allows participating small businesses to provide their employees with access to small-dollar loans­ and free financial counseling. In normal times, we offer this program for companies looking to help their employees build personal savings and credit for the future. However, in an economic crisis where settlement houses were forced to furlough employees, our EOL was a lifeline, helping small businesses retain employees and helping employees bridge immediate gaps in cash flow.
"Our members that have used the Employee Opportunity Loan program can't stop raving about it," says Angela Perry, Director of Member Services. "We've already had seven of our members participate in the program. We are so proud to have played a role in helping our members access the information they need to navigate this pandemic."
We are so lucky to have partners who connect their clients to their local community bank in New York and who share our commitment to supporting mission-driven organizations. As our city continues to recover from this pandemic, UNH's mission to build resilient New York neighborhoods is more crucial than ever. That's why we invite you to join their virtual benefit event, New Yorkers Who Make a Difference, on October 25th at 6:30 pm. You won't regret it.
Learn more about our personal savings account, personal checking account, and small business accounts on our website. We also invite you to see how settlement houses put their mission into action by reading our blog on BronxWorks. Let's work together to make our city stronger.
Spring Bank Staff Profile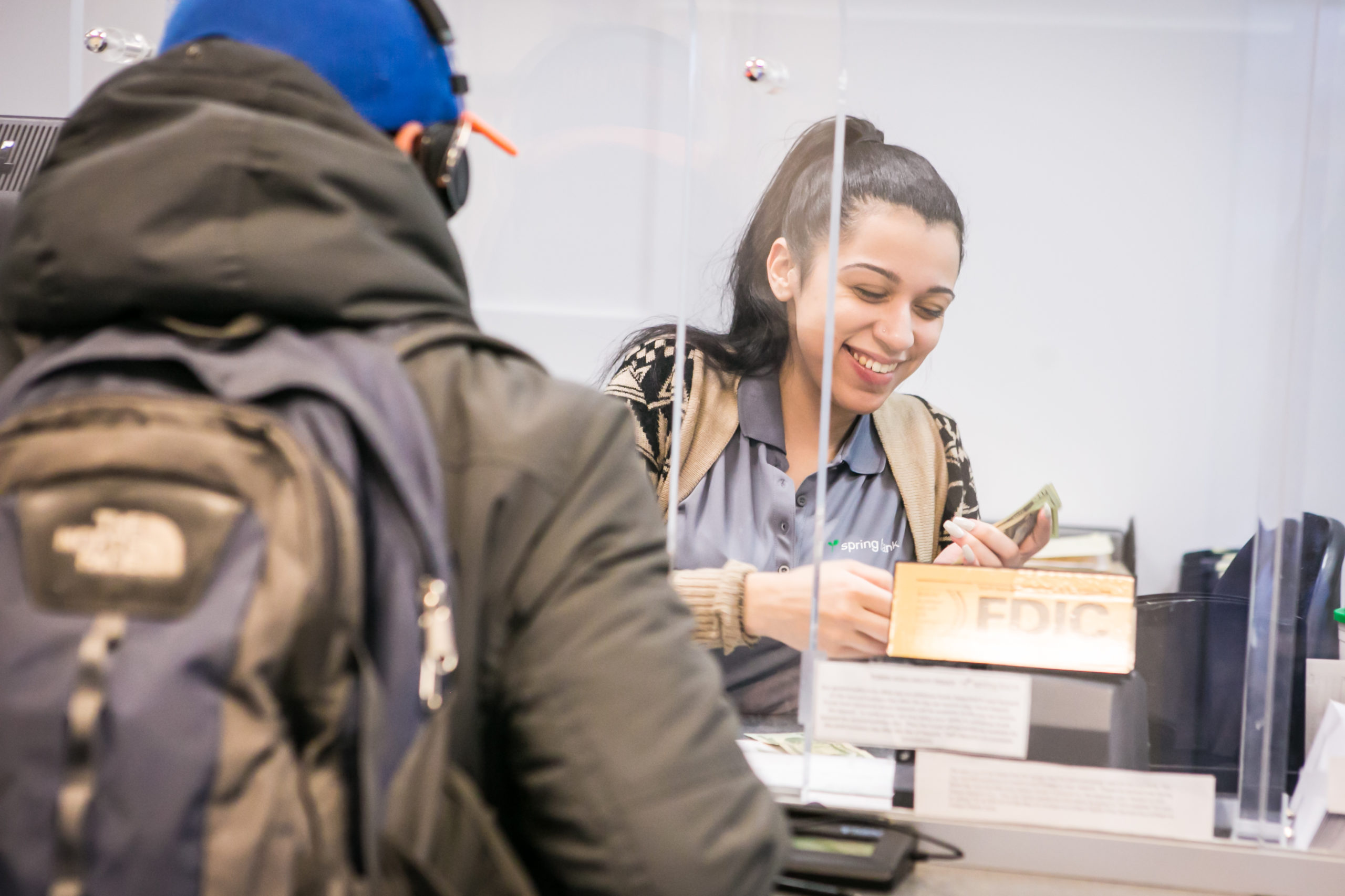 When we became the first bank in The Bronx to headquarter there in decades, we knew that hiring locally was crucial to understanding our customers' needs. Many of our staff at our Bronx branch live and work in The Bronx. It goes back to our belief that the best way to serve our community is by working with the people who know it best. Germarie Medina has lived on 167th St for over 20 years and worked at Spring Bank for four of them.
"I love working for a community bank in my neighborhood," she says. "Not only do I get to interact with many of the people that I grew up with, but I also get to provide them a service that I know will benefit them."
Germarie started working with us as a Teller and then a Greeter when she was a junior in college. She became familiar with our products and helped guide our clients to their needed support in those roles. We were so impressed with her outreach and ease with community members that we offered her an internship in our consumer lending department.
Our consumer lending department offers various personal lending products. One of Germarie's favorite to recommend is our Credit Builder Loan. It allows clients to save while improving their credit score, the two most essential attributes to financial independence. There, Germarie quickly mastered the process of helping underserved community members apply for a personal loan. Still, she also had her first opportunity to address the obstacle we exist to remove – financial illiteracy and exclusion.
"I provided a more human and holistic approach that allowed clients to get the personal loans they needed but could not get elsewhere because of credit and income issues," Germarie explains. "It was a great opportunity because I'm from this community!"
Her passion for The Bronx and ability to help people get a personal loan left an impression. As soon as she graduated, we offered her a position as a Credit Analyst in our commercial lending department. At the time, she was considering a career in investment banking, but the call to serve her community was stronger.
Today, as a Credit Analyst, she uses her local and financial expertise to help our small business and real estate customers access the credit lines and commercial loans they need to accomplish their goals. She also continues to combat the financial illiteracy she first encountered when she was an intern.
"Many of our small business clients lack the financial literacy to apply for our financial products," she says. "But I don't give up on them. Instead, I meet with them one-on-one and offer them personalized services that give them the time and space to bolster their applications, so they can get access to the products they need."
We offer a variety of financial products that aim to stimulate growth and opportunity in The Bronx. Whether it's a personal checking account, a business checking account, or a personal loan, we tailor our products to meet the needs of our community. But the most important thing we offer is our individualized approach.
"Spring Bank's mission is to create a world where all people have opportunity and access to building prosperous futures: I believe I am living proof of Spring Bank's mission," says Germarie.
After witnessing Germarie's impact over the years, we couldn't agree more. Learn more about how we make our mission a reality by reading our staff profile on Barry Mann here. Get a firsthand look at the perks of banking with a community bank by opening a personal checking account or a small business account with us today!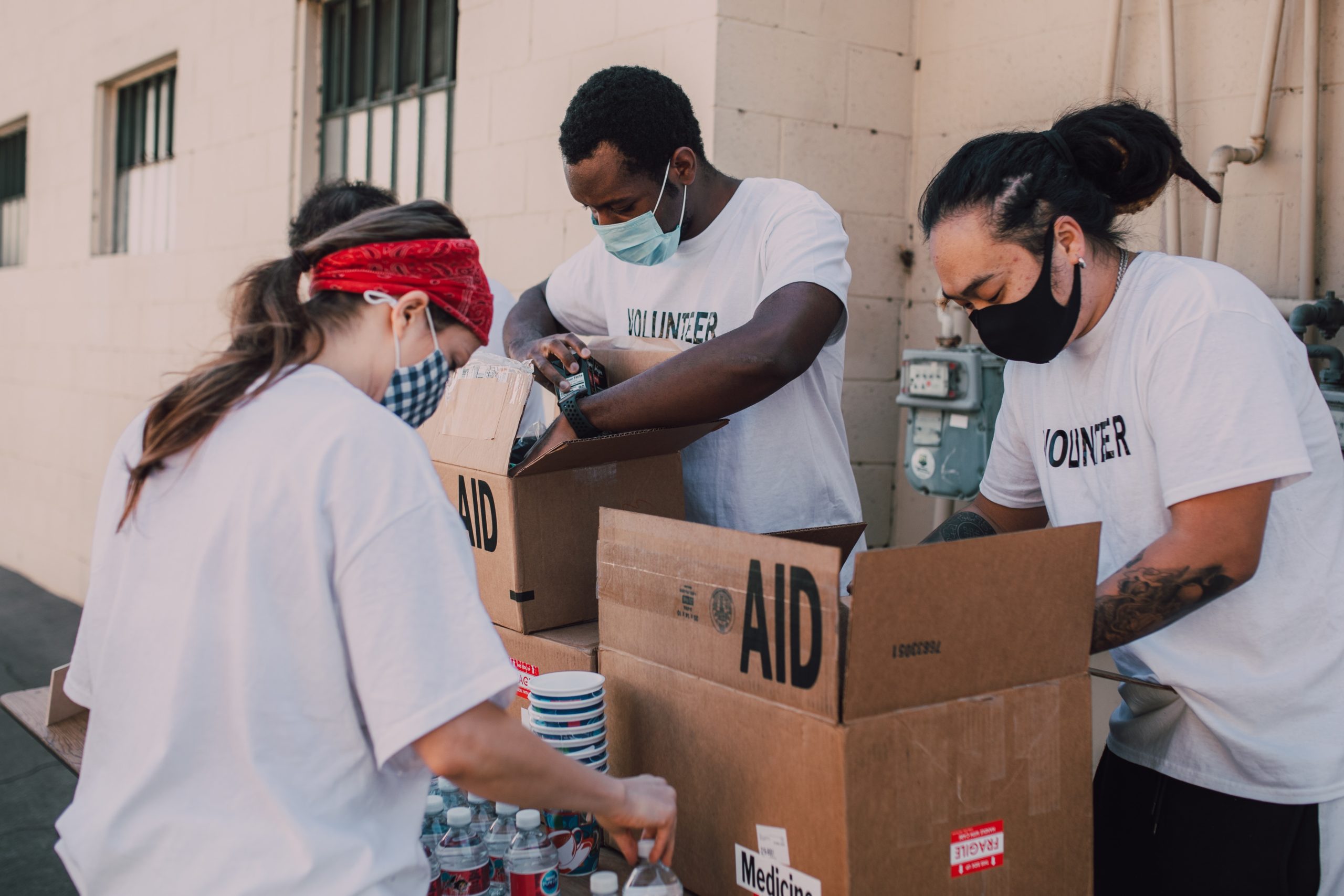 Across the five boroughs, thousands of nonprofits deliver vital services and programs that keep our city safe, healthy, and prosperous. And yet, despite their foundational role in our city, they are too often ignored by large banks. As a community bank in New York City, we see how much our city benefits from nonprofits. That's why we offer a nonprofit checking account that is 100% free and easy to use.
Our nonprofit checking account has no minimum balances, no monthly fees, and no overdraft fees; it's our way of paying it forward. We are grateful for the role of nonprofits in strengthening our communities and helping our neighbors in need. As a mission-driven organization ourselves, we believe one crucial way we can support our community is by offering a nonprofit checking account without fees or hassles that allows you to focus on what matters most, your mission.
We know that running a nonprofit is a 24/7 job because our community's needs are 24/7. The work never stops. That's why our nonprofit checking account is easily accessible through our website or our app. With these settings, you can easily manage your finances from home or while you're on the go. Our nonprofit checking account allows you to have access to your money whenever you need it so you can continue to make a difference in our city.
Throughout the pandemic, nonprofit organizations have been a critical lifeline for our city and community. When people have needed help, nonprofits — like our friends at BronxWorks, The Bronx Health & Housing Consortium, Ariva & many others — have provided it. Yet, despite their crucial role, nonprofits have been among the hardest hit by the pandemic primarily because they have been historically excluded from lending and funding options typically reserved for for-profit businesses. Our nonprofit checking account counters this trend.
In addition to helping you manage your organization's budget, our nonprofit checking account gives you access to our award-winning banking team. Our team can help you find funding and lending opportunities that can help you grow your organization and support its mission. For example, last year, at the height of the pandemic, we secured PPP loans for 53 nonprofits – many of them nonprofit checking account holders – valued at $53 million.
With these funds, nonprofit organizations not only continued to serve our city when it needed it most, but they also retained thousands of jobs. Again, it goes back to our commitment to our city's financial health. As our city begins its long road to recovery, nonprofits will once again play a crucial role. We will continue to support nonprofits in their efforts to rebuild with our nonprofit checking account and specialized lending program.
We invite you to open a nonprofit checking account today. If you are interested, you can also read more about our PPP lending program here. Visit our blog to see how our nonprofit services have helped local nonprofits like The Lehman Center for the Performing Arts and DreamYard.
A Spring Bank Small Business Story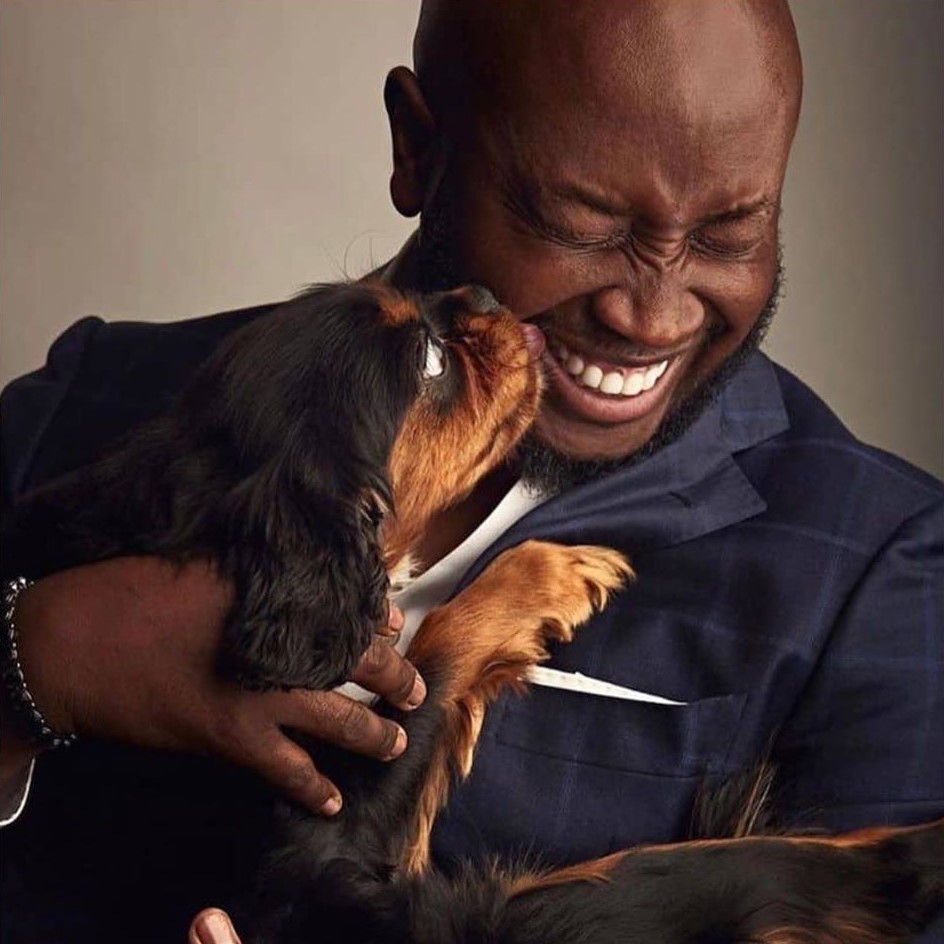 The pandemic has been tough on all of us: Lockdowns, social distancing, and of course, a health crisis are not easy things to navigate. But the pandemic has also been an opportunity, an opportunity to step back, think about our top priorities, and recalibrate. This was certainly the case for Brian Taylor, a small business owner, and dog groomer. Since 2010, he has owned and operated Harlem Doggie Day Spa, a cage-free boarding, daycare, and grooming facility in Harlem.
"Before the pandemic, I had 13 full-time employees and was servicing 500 dogs a month," Brian explains. "I was open seven days a week and planned to expand my hours from 7 am to 9 pm. But then COVID happened, and I lost 90% of my business."
Like so many small businesses in New York City, Harlem Doggie Day Spa was forced to shut its doors. Debts quickly piled up, and soon, personal tragedy hit; Brian lost his uncle and one of his professional mentors to COVID-19. But rather than give up, Brian decided to give back.
"Animals helped so many people get through the pandemic, but many people couldn't afford the pet care they needed," Brian says. "I knew I had to do something, so I began offering free grooming services to people in my Harlem community. I teamed up with local nonprofits to find pet parents in need, but I also began wondering how I could expand my services nationwide."
In April 2020, Brian launched the first "Pup Relief Tour." The idea was to tour different cities across the United States­ to spread awareness about African Americans in the pet industry and to uplift the pet community by offering grooming services at no cost. He was on the road by July 2020 – with $20,000 from crowdfunding and support from the Black Groomers Association.
"We safely set up pop-up pet grooming stations across New York City, Washington DC, Wilmington, North Carolina, Atlanta, and Los Angeles," Brian explains. "In each spot, we invited local groomers to help us groom as many as 200 dogs. So, when the tour concluded, we had over 70 dog groomers join us to rescue and groom over 2000 dogs."
The tour was such a success that Brian turned it into an annual affair. This year, he raised over $75,000 and brought his pet grooming services to Philadelphia, Birmingham, Orlando, Fort Wayne, and Las Vegas; he recruited over 90 groomers and groomed 1461 dogs.
"I've had so much fun doing these tours," Brian says. "I love connecting with people in the industry and giving back. Business is not the same as it used to be. I still have debt. But the tours, along with the support I received from Spring Bank, have given me the motivation to keep working."
Harlem Doggie Day Spa is one of our long-time small business account clients. So, when the pandemic hit, Jason Ohene, who works at our Harlem branch, got to work and helped Brian secure $38,000 in PPP funding to keep the lights on and keep supporting the pet community in New York City beyond.
"With Spring Bank, I had a bank that put me and my business first," Brian says. "My friends who had bank accounts at larger banks did not, and many struggled to secure the PPP funding they needed. But, thanks to Spring Bank, I had nothing to worry about."
The funds have not only helped Harlem Doggie Day Spa stay open, but they have also given a Brian a chance to step back and chart a new, more fulfilling career path.
"After eleven years, my business needed a rebirth. The pandemic gave it to me," Brian says. "I have a smaller staff, and we're grooming fewer dogs. But we're giving our clients a better-quality service. The focus is on deepening our relationships."
As a community-focused bank in New York City, we have seen how relationships are the key to making small ideas into significant change. Thanks to our relationships with mission-driven organizations like Harlem Doggie Day Spa, we have been able to support trailblazing initiatives that put people, and in this case, animals, first. We cannot wait to see how Brian continues to give back and chart new paths for the pet industry.
Build a relationship with us by opening a business checking account with us today! Like Harlem Doggie Day Spa, as a small business account holder, you'll have firsthand access to our banking team, which can help you get access to the financial products you need to grow and transform your business. To learn more about Harlem Doggie Day Spa, visit their website. If you would like to see another Pup Relief Tour, donate to Brian's GoFundMe here. And finally, check out this New York Times feature on Brian's work.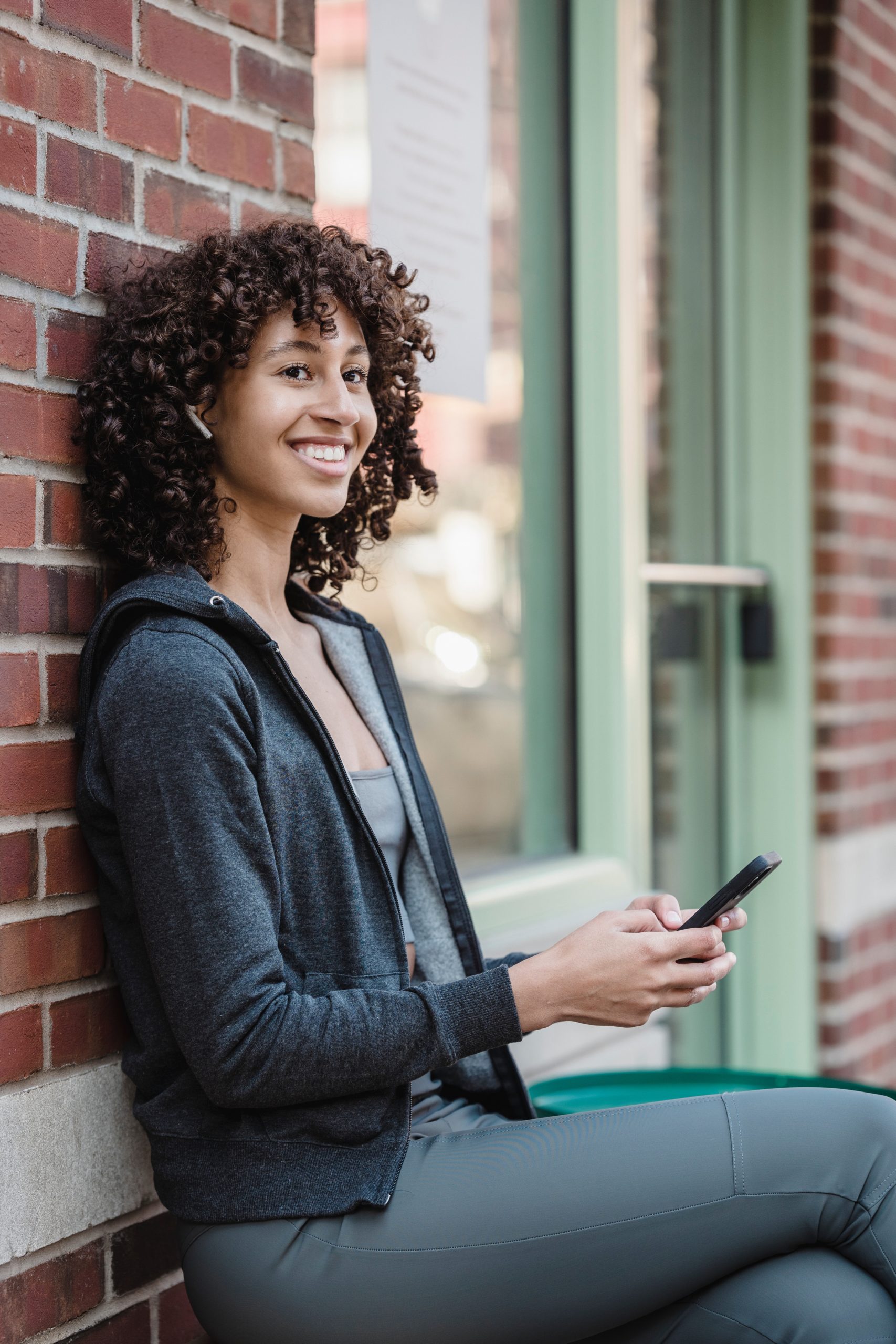 Managing your finances can be challenging. Having a personal checking account with a community bank like us makes it easier. When you open a personal checking account, you create a safe place for your money to keep track of your finances and build a vital banking relationship. We all have financial goals; a personal checking account is a powerful tool to reach them. If you do not currently have a bank account, here are five reasons why a personal checking account with us can benefit you:
Financial inclusion is what we do and strive for: We believe that everyone should have access to their money when they need it. That's why we offer an extensive ATM network and an app that allows you to access your money from wherever you are. We also believe that everyone should have a bank account.
Please let us know how we can help you achieve your financial goals by opening a personal checking account.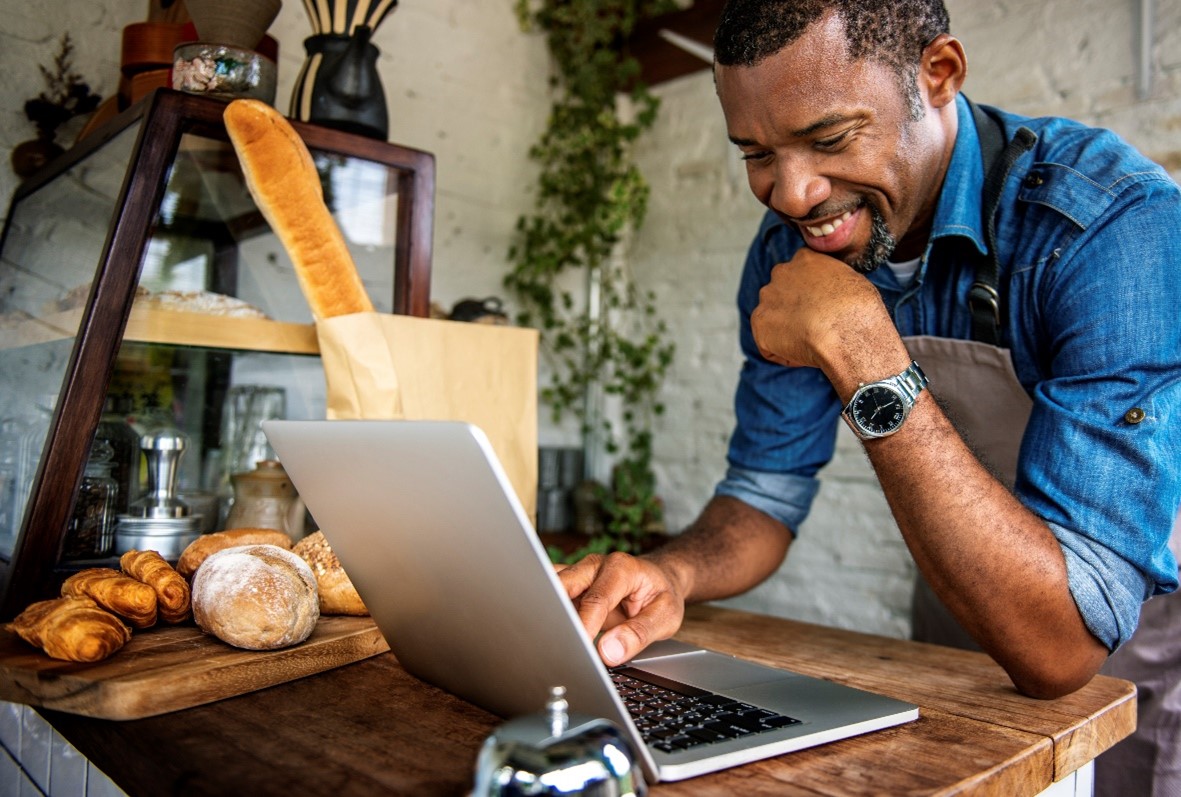 Every entrepreneur needs a small business account to monitor daily expenses and make financial projections. But, our small business account goes a step further. When you open a business checking account,  you also get access to our award-winning banking team that can help you expand or reimagine your venture.
As a small business ourselves – and as a community bank in New York City – we know that thriving small businesses are the key to flourishing communities. After all, most of our country's firms are small businesses. So when you open a business checking account with us, we get to know you and give you firsthand access to innovative and affordable financial products that put you one step closer to accomplishing your dreams. Unlike larger banks that typically prioritize large corporations, we listen to our community. As a result, we prioritize our small business account clients in our small business lending efforts with loans starting at $10,000. And we are an SBA Preferred Lender.
Just look at our PPP lending efforts. In 2020 and 2021 we secured over 700 PPP loans – valued at $150 million–for small businesses and nonprofits in the New York City area. Many of them were small business account and nonprofit checking account clients; others were small businesses and nonprofits who were having trouble getting a response from their bank – at a time when they needed them most. So we were happy to step up and have continued to do so. It's what community banks in New York City exist to do.
We are so lucky to see the fruits of our labor. According to a new report from Georgetown University, community banks like us made more PPP loans than larger banks. But, even with vaccinations rates rising and business opening for business, we know that the financial fallout from the pandemic will be with us for many more years to come. So, we will continue to stand with our small business account holders until our city recovers.
When you have a small business bank account with us, you can also use our online banking system and app. With an online business bank account, you get access to our staff that can help you manage your money and business with the click of a button. One of the many perks of having a small business account with a community bank is personalized attention and flexibility.
Still have questions about our small business account? Check out our work with local New York City small businesses like Harlem Pizza Co, Ultranauts, and Chelsea Restoration Project. Learn more about what makes our small business accounts unique here. Contact us at customerservice@springbankny.com for more information.
Xavier Givens, Business Development Officer, Spring Bank Staff Profile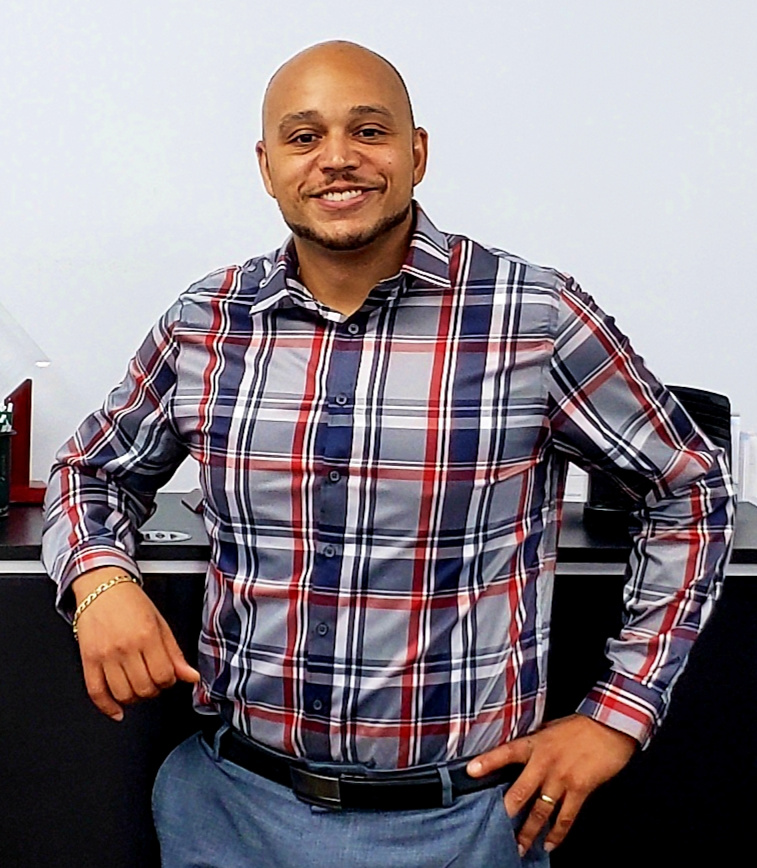 Imagine transitioning from a career in construction to a career in community banking. Unusual right? After all, construction and banking don't seem to have much in common. But that's precisely the transition Xavier Givens, our Business Development Officer, made last fall.
Before joining the team at Spring Bank, Xavier spent over a decade working in construction, starting his career as a laborer, quickly working his way up to becoming a site project manager. And yet, something was missing for Xavier: the human connection and the satisfaction that comes from helping individuals and small businesses sustain and grow.
"In construction, you don't have a direct connection to people," Xavier says. "You get contracted, you meet a deadline, and you move on."
Seeking a way to give back to his community, Xavier volunteered with a nonprofit to teach construction classes. In 2018, through his nonprofit work, Xavier connected with Edison Ortega, our Chief Operating Officer. Their relationship exposed him to the role community banks can play in creating wealth-building opportunities for small businesses and individuals historically excluded from the financial system.
It was the kind of career impact Xavier wanted. He continued to volunteer and lead teams in his construction work, but when COVID-19 hit our city, the desire for connection and local impact increased. Xavier witnessed the pandemic's immediate effect in his community and home, The Bronx.
"I witnessed dozens of businesses shut their doors," he says. "In Black and Brown communities, many small businesses were already barely surviving. So, when we experience a catastrophe like the COVID-19 pandemic, it exposed all their weaknesses."
In August 2020, Xavier joined our team as a Business Development Officer — just in time to step onto the front lines of emergency business lending via the Paycheck Protection Program (PPP). Since he began his tenure, Xavier has helped dozens of small businesses and nonprofits access the funds they need – and may not be received from a larger financial institution.
Most recently, he helped the Lehman College Performing Arts Center acquire a PPP Loan to continue supporting their 57 employees, even as their doors remain closed in compliance with social distancing regulations.
"I feel so proud that we were able to secure PPP funding for the Lehman Performance Arts Center," he says. "It's one of the few places in The Bronx that provides low-cost or free opportunities to engage in culture. The value they bring to The Bronx is immeasurable, and as a community bank, we recognize that, as we do for all our small business neighbors."
Xavier sometimes wonders how he transitioned from a career in construction to banking. But to us, it seems like a logical step. Xavier has always been a builder, but now – instead of building structures – he builds up small businesses and nonprofits, building up communities. We are so lucky to have the leadership of Xavier, who embodies that mission.
"Our hands-on customer service is vital for our community," he continues." It's an honor to bring much-needed investment to The Bronx and to learn from my colleagues every day."
To learn more about our commitment to building up our community, check out our work with our partners: The Bronx Museum of the Arts, Chelsea Restoration Project, Ultranauts, and Harlem Pizza Co. If your small business or nonprofit needs lending support, don't hesitate to reach out. We can't wait to meet you!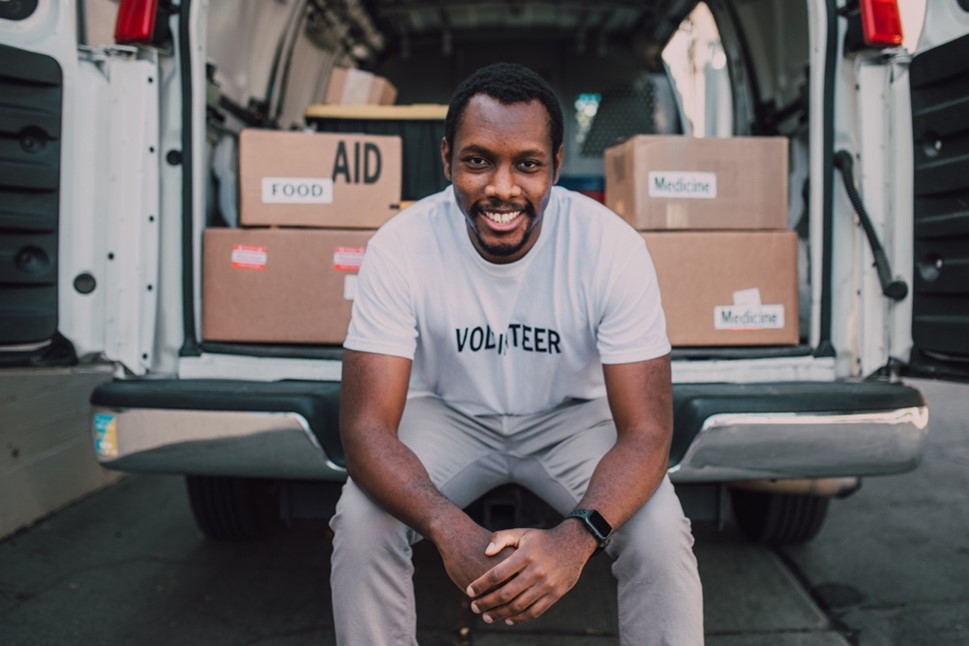 As a Community Development Financial Institution (CDFI), supporting nonprofits and small businesses is fundamental to our mission. One of the ways we prioritize community-based organizations is through our membership in the Federal Home Loan Bank of New York (FHLBNY). The FHBLNY helps community lenders like us in New Jersey, New York, Puerto Rico, and the U.S. Virgin Islands by advancing housing and community growth.
Investing in small business and nonprofit sectors is one key to maintaining financially healthy communities. However, the pandemic and the economic fallout have threatened the survival of countless small businesses and nonprofits that do not have access to affordable credit and cash reserves. So, when we heard that the FHLBNY was offering a Small Business Grant Recovery Program, we immediately signed up!
The Small Business Grant Recovery Program provided participating member banks funds to allocate $10,000 grants to 10 small business and/or nonprofit partners. Beneficiaries needed to demonstrate a decrease in revenue because of COVID-19. Knowing how dramatically the pandemic impacted NYC nonprofits, we reached out to 10 organizations that have inspired us. The grantees are:
Arete Education
Ariva
Bronx River Alliance
The Bronx Museum of the Arts
Custom Collaborative
The Greyston Foundation
The Health and Housing Consortium
Hester Street
Rocking the Boat
Mary Mitchell Family & Youth Center
These nonprofits have wide-ranging missions that include: the arts, financial empowerment, housing, and the environment. For example, Brooklyn-based Arete Living Arts creates artwork that inspires personal, political, or spiritual awakenings. Rocking the Boat, a South Bronx-based nonprofit offers, STEM (Science, Technology, Engineering & Mathematics) education programs for 200 teenagers a year. We are inspired by the work of all the Small Business Grant Recovery recipients and encourage you to stay tuned as we feature them on our blog over the next several months.
To learn more about our mission to support nonprofits, you can read our 2020 Reflection. Learn more about Ariva, The Bronx Museum of the Arts, and Custom Collaborative. You can also read about our free nonprofit checking accounts and how we can support your organization.