Bragging Big this B Corp Month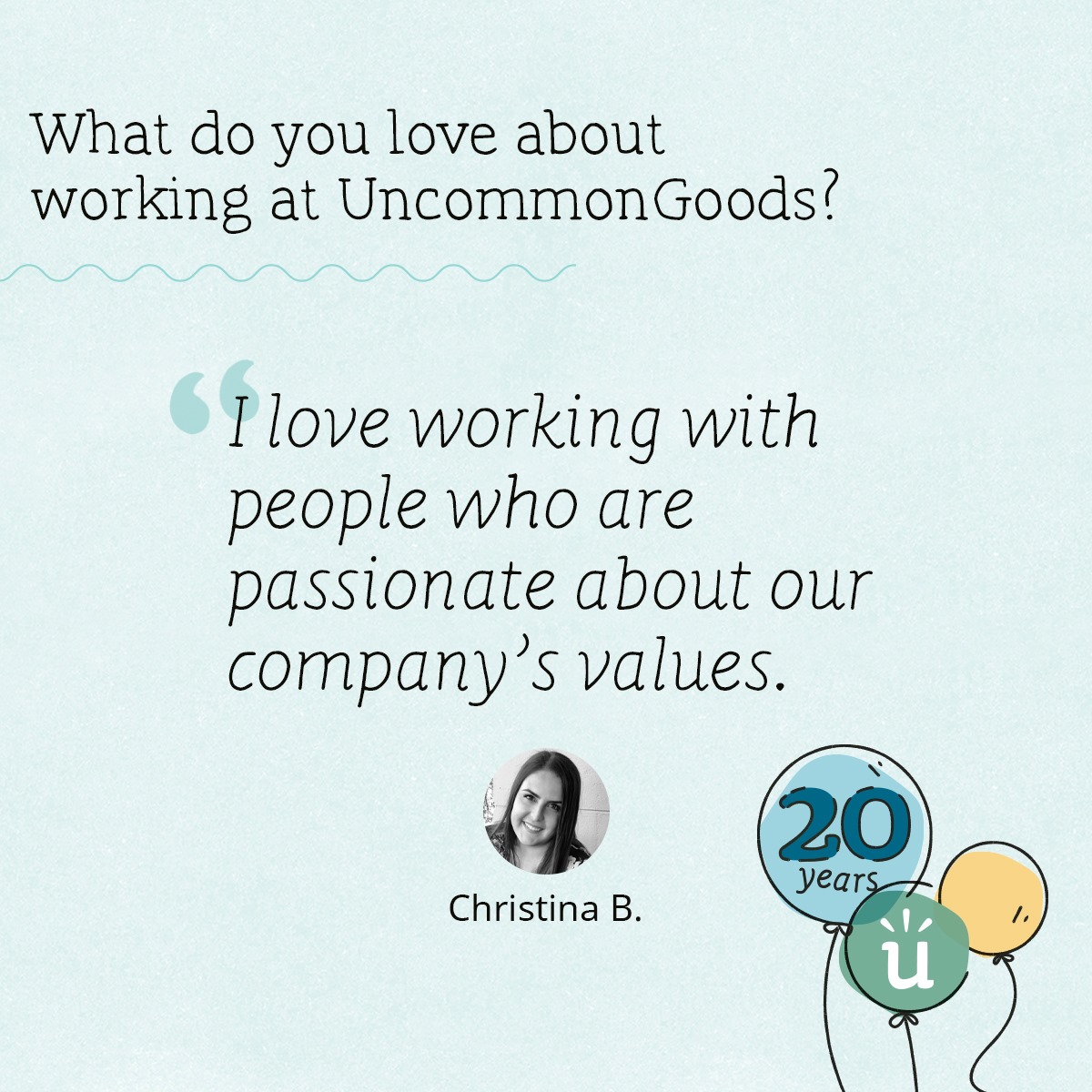 We get big-time bragging rights. Our clients make it so easy. As the first B Corp bank in New York City, we are proud to be the financial institution many B Corps in the city choose to trust with their accounts, borrowing needs and programs for their employees. And, to launch our B Corp month celebrations, we are excited to exercise our bragging rights about a unique Brooklyn-based B Corp, Uncommon Goods.
One of the first online marketplaces for makers to sell their crafts, homewares, and customizable gift options Uncommon Goods offers products that meet the highest standards for design and social responsibility. In fact, they created a Vendor Code of Conduct, which outlines their commitment to protecting animal life, fair and equal pay, and sustainable supply chains-to which every vendor is held accountable. And they offer gifts you can't find anywhere else. Some of our favorites include their New York Times Custom Front Page Puzzle and made-in-Brooklyn, Bee Knee's Salted Honey.
Twenty years in with over 200 employees, Uncommon Goods boasts a reputation for supporting and scaling the small businesses of hundreds of artisans with thousands of packages shipped daily from Brooklyn across the country. And year over year, they are equally acknowledged as being a great place to work.
When the UnCommon Goods HR team learned about our Employee Opportunity Loan program that provides access to capital and free financial counseling, they knew it was another tool to support their employee-first culture.
"We weren't offering an employee loan program or financial counseling for our team. Spring Bank's program can help our team create healthy financial habits, build savings, and it caters to all employees across departments. It was an attractive opportunity for us," says Jennifer Coleman, PR & Affiliate Marketing at UnCommon Goods.
Our Employee Financial Empowerment Program serves as a tech-enabled comprehensive financial health tool. The Spring Bank Employee Opportunity Loan provides lip to $3000 with no minimum credit score requirement and built-in savings and credit building features. And, the Trust Plus program from Neighborhood Trust Financial Partners gives employees access to free, unlimited, and personalized financial counseling via phone, Skype, or text.
Just a few months after the launch at Uncommon Goods, fourteen employees have taken advantage of the Financial Empowerment Program.
"So far, we've heard great things from employees about the experience with the financial counseling and loan program. And working with Spring Bank as a fellow B Corp, is important to us, too," says Jennifer. "The biggest reason people apply to work with us is because we are a Certified B Corp. The B Corp ethos is part of our culture. We attract top talent who are interested in civic engagement,volunteerism, and who want to contribute to what we are building together," says Jennifer Coleman, PR & Affiliate Marketing Manager at UnCommon Goods.
In addition to offering paid volunteer days, and double the federal minimum wage as starting pay for hourly team members, UnCommon Goods has been an active supporter for paid family leave laws. Named as a "Business Champion" by Family Values at Work, Founder & CEO Dave Bolotsky, advocated for mandated paid time off for new parents, caretakers of ill loved ones.
"We offer 12 weeks of paid time off for primary caregivers and gender-neutral family leave," says Jennifer. "And we are committed to offering a livable wage for our employees."
Lucky us to have values-aligned partners like Uncommon Goods who use their business as a vehicle for social and environmental good, and community-building.
We are proud to celebrate B Corp month with UnCommon Goods, our other partners in the Employee Loan Program, Greyston Bakery, Crave Fishbar, and Pistici restaurant, and the 150+ other B Corps in New York City.
Read more about the UnCommon Goods story. Get the details about our Employee Financial Empowerment Program and learn about other B Corps who participate.  Request more information about our Employee Opportunity Loan.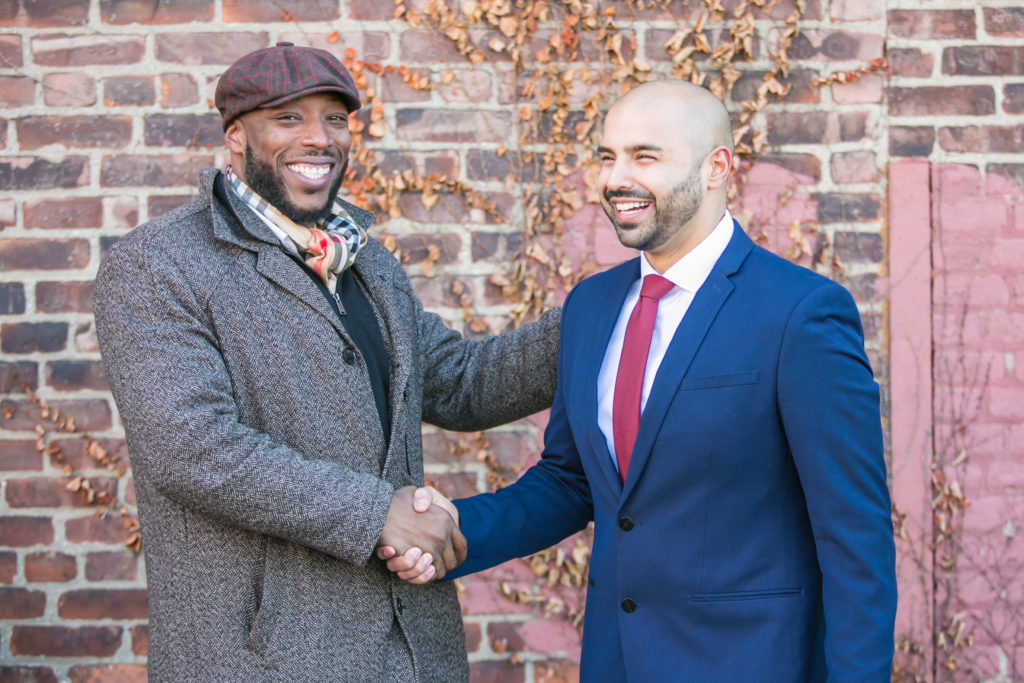 We are proud to serve the community of Harlem at our branch, just down the block from Frederick Douglass Circle.
"The Harlem Community is filled with a lot of history and culture. Many of the business owners know each other, and they're always surprised when they bump into each other at Spring Bank to find out they also bank with us," says Jason Ohene, our Relationship Manager.
Josefa Ruiz, our Harlem Branch Manager, recently helped a local business owner of a hardware store on 116th in Harlem move his accounts because he wanted a more personalized experience. Plus, the fees at his big bank continued to increase. He was ready to move his accounts to a smaller financial institution in his neighborhood.
"We work with many entrepreneurs in Harlem. They are conscious about the impact of their dollars and don't want to put their hard-earned dollars with big banks who invest in fossil fuels and other exploitative practices," says Josefa. "Many people bank with us because we are a B Corp, as well."
As an ethical bank, the first B Corp bank in New York City, we take great pride in belonging to a community like Harlem. And as a small business ourselves, it's been our pleasure to serve other small businesses.  Jason views his role—as the Relationship Manager at a community bank in Harlem as an opportunity to be a resource.
"My focus is to help small businesses thrive, and I try to do so by providing unmatched direct personalized service to our small business customers.  I always work to serve as a resource and would never want to leave them feeling like they're left out in a "banking abyss" with no viable support," says Jason.
"It's a very tight-knit community here," Josefa says, echoing Jason. "And we have the privilege of knowing our neighbors, and to support their banking needs personally."
Let us help you meet your banking needs. Visit our Harlem branch (2049 Frederick Douglass Blvd, New York, NY 10026) to say hello to our team. Let us know how we can help you reach your financial goals and grow your vision. We will do our best to help you get there. Contact our Harlem Branch Manager, Josefa Ruiz, for more information about Spring Bank at (718) 879-5110. Learn more about our mission in a recent blog piece: For the Financial Inclusion of New York City: Why We Exist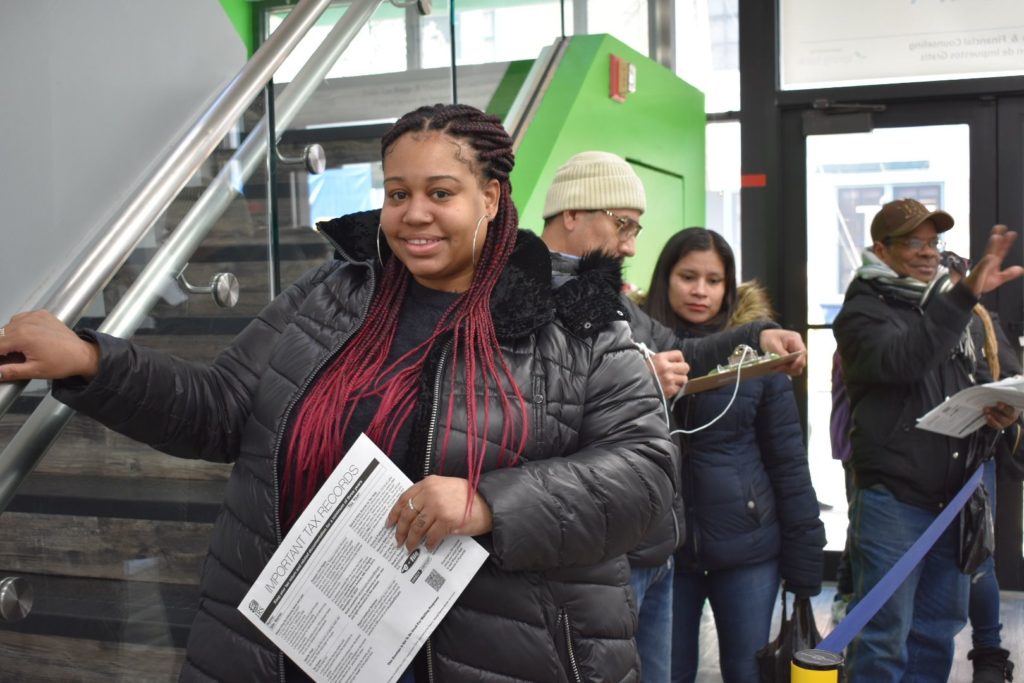 When we opened our doors in the Bronx over twelve years ago, we did it with Ariva, a community-based, nonprofit organization. We have been on this journey together. Not only do we share headquarters at our Bronx offices on 167th street, but we also share a mission to strengthen financial stability and expand the financial inclusion of  New Yorkers.
Ariva provides free tax preparation and free financial counseling to low-income residents of New York City. In December, Ariva received one of eight designations from the Department of Consumer Affair's Office of Financial Empowerment as a New York City Financial Empowerment Center—one of two in the Bronx—and we are, of course, excited to share this news.
"As a New York City Financial Empowerment Center, we can extend our reach and better serve our clients. It also adds a new dimension to our work and the impact we make," says Irene Baldwin, Executive Director of Ariva.
Since 2003, Ariva has prepared free tax returns for over 100,000 clients, returning more than $150 million in total refunds. Returns vary in dollar amount, and many of Ariva's clients return year after year. They often count on their tax return to support their annual household income. Eighty-eight percent of Ariva's clients earn less than $30,000 annually; Ariva knows that even a small refund can prevent one of their clients from using predatory financial services and can help a family start saving.
\Witnessing families gain confidence in their financial knowledge, make more informed financial decisions, and increase their financial security are a few of the reasons Ariva's hardworking staff and committed volunteers know their work matters. We are proud to host one of their year-round tax preparation sites and one of their financial counselors in our branch. For Irene, the host matters:
"Spring Bank is the perfect host. We share values and mission. As one of the only banks in the neighborhood, people come to the Bronx branch for their financial needs. We provide complimentary services and offerings and refer clients to each other".
Ariva's services are available to all. Their winter hours for their free tax preparation program are (69 E. 167th Street)
Mondays, Tuesdays, and Thursdays: 4 to 7:30 pm
Wednesdays: 12 to 7 pm
Saturdays: 10 am to 4 pm
The hours for free one-on-one counseling are: (until April 30th)
Mondays, Tuesdays, Wednesdays & Thursdays: 11 am to 7:00 pm
Fridays: 2 to 5 pm
Saturdays: 9 am to 5 pm
Clients are invited to walk-in, and no appointments are needed. Read this checklist to make sure you bring the proper paperwork before arriving.  For more information about Ariva's mission, services and locations across New York City, visit www.ariva.org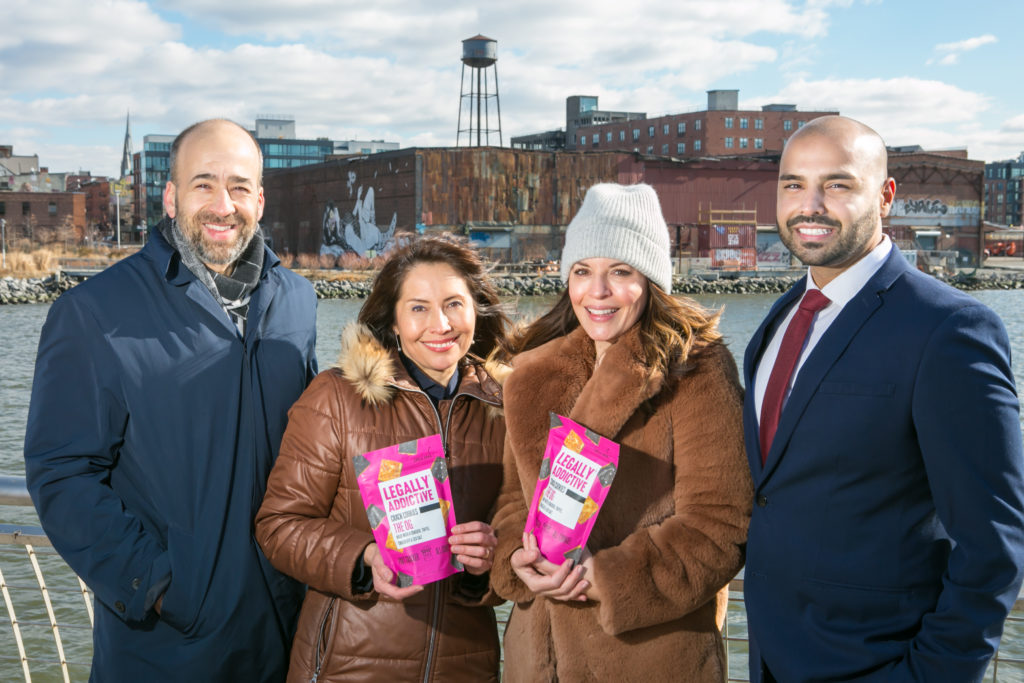 Pictured Above: Legally Addictive, one of our very successful small business clients in New York City, with our CEO and CLO
Just a few weeks ago, we hosted a 'Bronx Small Business Resource Fair.' The staff of New York City's Office of Small Business Services (SBS) joined us at our Bronx headquarters.  Dozens of local businesses and budding entrepreneurs attended to connect with them and to learn how to grow their organizations. We were thrilled to partner with Councilwoman Vanessa Gibson to host this event.
The purpose of the gathering was for city agencies to offer critical information to small business owners as they launch companies in the Bronx. Equally important, agencies shared about new business regulations. From the Department of Environmental Protection to Sanitation and Consumer Affairs, businesses learned how to avoid easy violations and keep their businesses in good standing.
Our CRA Officer, Melanie Stern, opened the event by sharing about our mission, noting the commitment from the city representatives to the thriving of the local economy in the Bronx.
"The city representatives with us today are committed to the growth of small businesses as they are a key part of a thriving community. Additionally, they understand that an outcome of gentrification is business displacement," said Melanie.
In his opening remarks, SBS Commissioner Greg Bishop highlighted important SBS initiatives. He spoke about how important it is for small business owners to understand local regulations, so they avoid hefty fines. Recent SBS  initiatives include "We Fund Credit," providing affordable lines of credit to women entrepreneurs and "BE NYC," helping more black-owned businesses start and grow.
Our co-sponsor, Councilwoman Gibson, welcomed our guests and talked about the numerous ways community and government collaboration can support the viability of the small businesses in the neighborhood. She highlighted recent efforts of how the city stepped in to support the sustainability of a multi-generational,family-owned sports apparel retailer near Yankee Stadium.
We are proud to partner with and support the hardworking city officials, entrepreneurs, and community change agents in the Bronx. And, we are grateful to be a community-focused bank, serving as a resource and gathering place for our neighbors. Thank you to the SBS, Commissioner Greg Bishop, and Councilwoman Gibson for co-hosting a very special day.
Read about SBS. Learn about our Small Business Lending Program. Open a Small Business Checking account.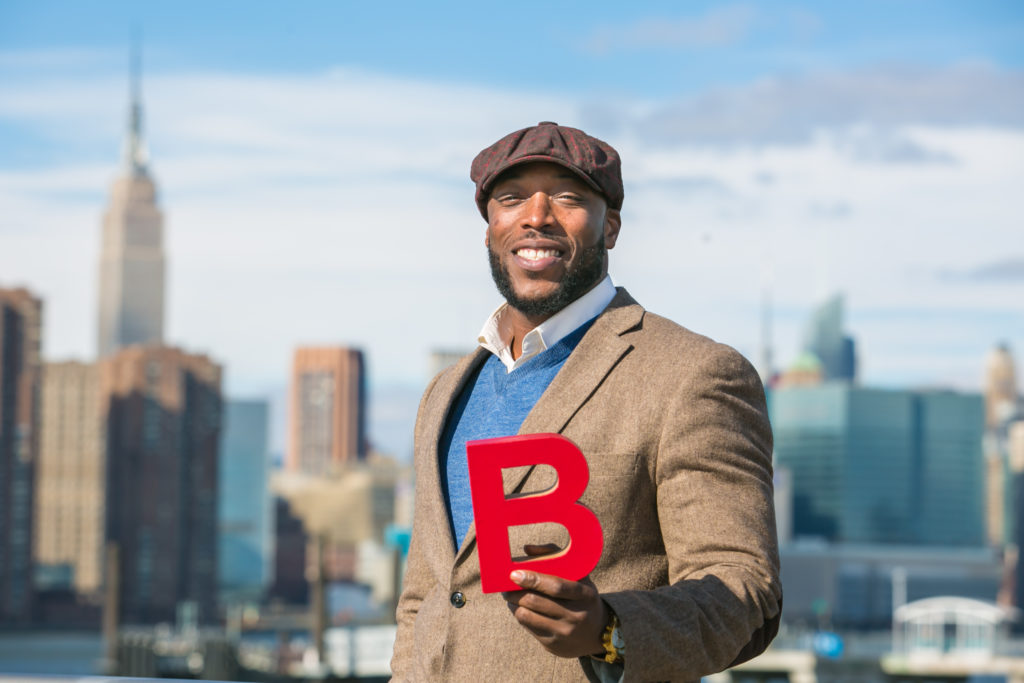 The Spring Bank Green Checking Account
Climate Week 2019, New York City. Thousands of delegates, environmentalists, and conscious consumers engaged in hundreds of panels, events, Sustainable Development Goal (SDG) action-oriented gatherings. Our friends at the Center for Social Innovation hosted the closing Climate Week event, "The Marketplace of the Future," where fellow B Corp Carbon Credit Capital—the NYC-based company that helped us become carbon neutral—showcased their global projects, including the one we support in the Amazon.
Climate Week NYC presents an annual, collective opportunity to stand for the future of our planet. And we invite you to integrate this momentum into your daily life. How? By moving your money to an ethical bank. Why? Because traditional financial institutions invest in oil, mono agriculture, logging, and other industries that contribute to our current climate crisis. You may be unknowingly supporting their investsments if you don't know exactly where they put their—aka your–money. We encourage you to find out. Set-up a meeting with the lending team or CRA officer at your bank. Ask them to provide a list of their investments in the last five years. If they are working to shift their portfolio, like us, this is a good sign.
One of the steps we've taken in our journey is to offer a Green Checking account. It's our completely paperless personal checking account with zero maintenance fee options and no overdraft fees. All you need is an email address, and your monthly statements are sent to you electronically. And, when you access your Green Checking account through the Spring Bank mobile app, you have 24/7 access to your money without printing or recycling statements ever again.
You can trust that when you bank with us, we invest your dollars back into the community. As a mission-driven, ethical bank, and the first B Corp bank in New York City, we work hard to support the community through small-dollar consumer loans and small business microloans. It's our part in building an inclusive economy and a healthier planet.
Open a Green Checking account today. Learn about our journey to carbon neutral and what it means to be an ethical bank. Read 3 Ways to Know If You Deposit Your Money in an Ethical Bank. Check out our recent 2019 Best For The World Award from B Lab.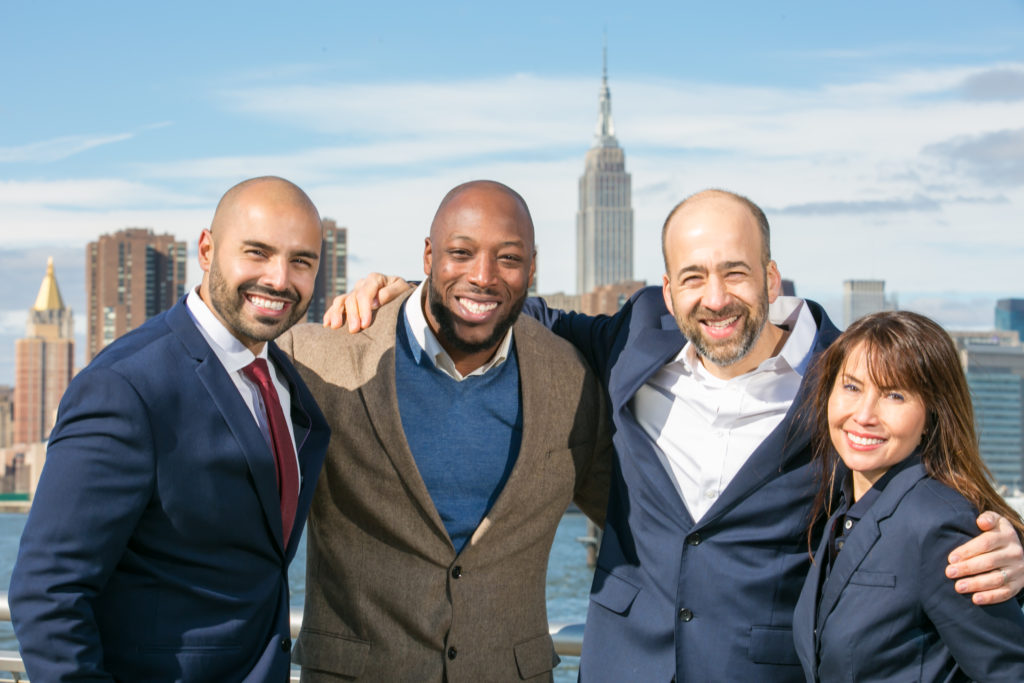 Corporate social responsibility. Sustainably responsible investing (SRI). Ethical banking. Banks have joined the world of sustainable business. And the language about their on-the-ground environmental and social impact isn't exactly clear. Banks know the growing LOHAS (Lifestyle on Health and Sustainability) and the conscious consumer movements value over 300B dollars. Creating a prime marketing opportunity for financial institutions, they brand products like "Clean Energy Savings" and "Green Checking" (check out the Spring Bank Checking account after you finish this blog!) So, it is greenwashing? Or is your financial institution legitimately leveraging their investments to make a positive difference?
Here are three tips to know if your bank is ethical:
Your Bank's Community Reinvestment Act (CRA) rating?
Start by looking at your bank's publicly available CRA rating. The CRA legislation was passed in 1977 to prevent the practice of redlining and to minimize systemic financial exclusion. We are proud to have received the highest available CRA rating from the FDIC, "Outstanding," based on our record of meeting the credit needs of low and moderate-income neighborhoods in 2018.
Is Your Bank a US Treasury Certified Community Development Financial Institution (CDFI)?
Since 1994 the United States Treasury has certified a singular number of banks as CDFIs based on their use of deposits to provide low-and moderate-income communities the credit they need. If your bank is a designated CDFI, you can be certain that your money is lent to the communities that need capital the most. We proudly became designated as a CDFI in 2014 and have received numerous awards and recognition from the CDFI Fund.
Is Your Bank a B Corp?

B Corps, or Benefit Corporations, lead the way of metrics-based reporting and transparency to impact in the sustainable business movement. Businesses obtain B Corp status in two ways: completing the B Impact Assessment and through the legal business structure of a Benefit Corporation. B Corps receive a score through the B Impact Assessment which measures the impact on workers, customers, suppliers, community and the environment. Stakeholder primacy drives B Corps to "build a durable and shared prosperity for all."

We are honored to be New York State's first B Corp bank and to receive four awards as Best For The World among the top 10 percent of all B Corps—just last week! And to that point, next week marks the annual B Corp retreat in Los Angeles. We are excited to gather with the movement. If you are attending, we would love to have you join our CEO, Demetris Giannoulias, and our partners at Neighborhood Financial Trust for a Tuesday breakout session at 2:45 PM titled: "Employee Financial Health as Smart Business." We will address the financial challenges faced by employers and employees and available tools by which to build healthy financial workplaces. Check the schedule on the retreat app on Sunday for more details.

We'd be happy to talk with you about financial inclusion, affordable banking products like our Start Loan and Green Checking account and how together, we can build an economy that benefits all of us.

Find the CRA rating of any bank in the USA. Learn more about ethical B Corp banks and their scores. Read about our 2019 Best For The World award.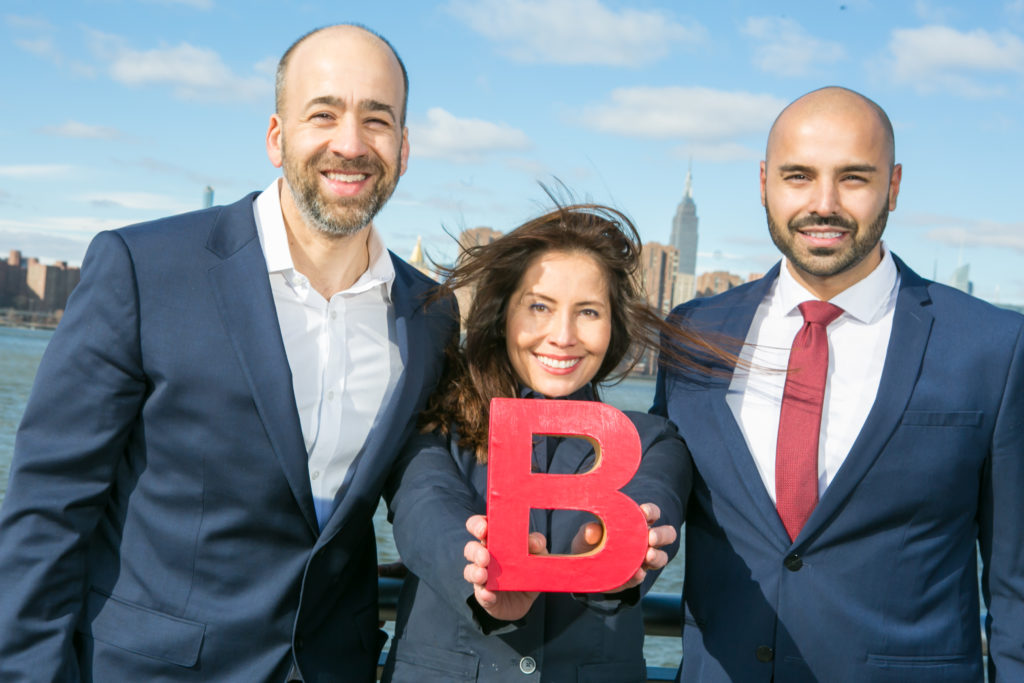 Recognized by B Lab as a Best For The World Honoree in Overall, Changemaker, Customers, and Governance
It's a momentous time for us. Not one, but four recognitions from the B Corp movement that affirm our work to create a world where all people have equal access and the opportunity to build prosperous and abundant financial futures. Today we are proud to announce we have been named 2019 Best For The World Honoree by B Lab in four categories: Overall, Changemaker, Customers, and Governance.
What does this mean? We rank in the top 10 percent of all 3,000 B Corps worldwide for our positive impact,  an affirmation of our commitment to this journey over the last 12 months.
Here's a look at some of the things we've been up to:
Changemaker: Support for the community. We continue to support the incredible network of community partners who provide invaluable services in New York City like financial literacy, affordable housing, and job creation.

Carbon neutral. This April we offset over 192,874.28 kg of CO2e, part of a movement to preserve the Amazon rainforest and supports indigenous families who live in the rainforests of Pará, Brazil.

Customers: Since the day we opened our doors, we have served people and communities most often targeted by predatory lenders. We design affordable banking products like our Start Loan and Green Checking account to help people build savings and credit. We continue to score the highest in the Customer category on the B Impact Assessment because serving the needs of our customers is our priority.
Governance: We have been recognized for how we achieve mission, accountability, and transparency through the active engagement of our employees, board members, and community representatives.
Thank you to B Lab for recognizing our efforts. And, Thank YOU, our loyal customers, supporters, and partners who inspire us to do more, go further and stay the path to build an inclusive, equitable, and durable and shared prosperity for all.
About the Best For The World Award
Best For The World recognition is administered by B Lab, the global nonprofit that certifies and supports Certified B Corporations, which are for-profit companies dedicated to using business as a force for good. Today there are 3,000 Certified B Corporations across 64 countries and 150 industries, unified by one common goal: to redefine success in business.
Learn about our score on the B Impact Assessment. Read about the Best For The World Honorees.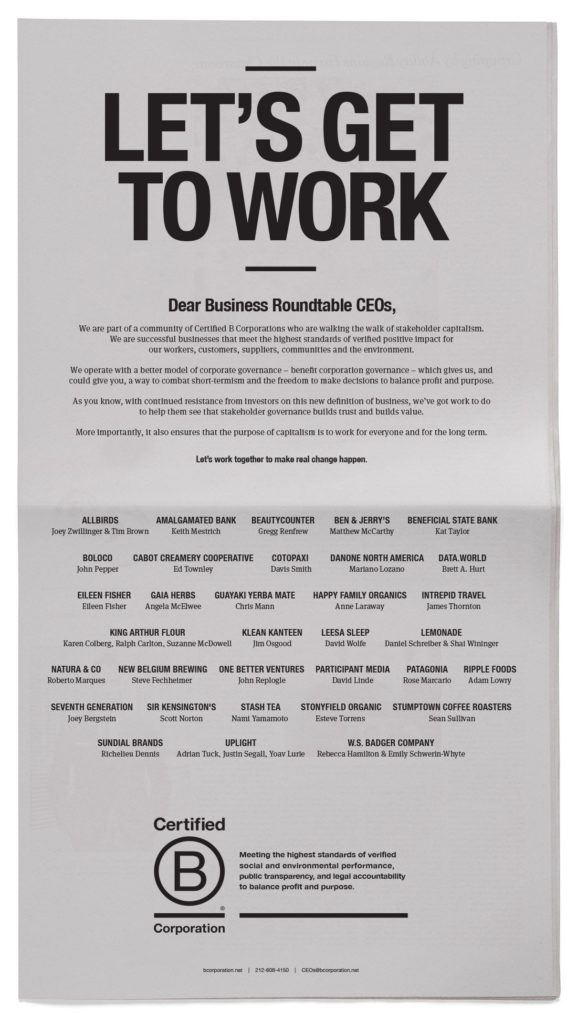 There are rare moments in life when the path you've chosen is affirmed. The hard work, the commitment, and at times, the uncertainty are validated.  And this week, we at Spring Bank, along with 2500+ of our B Corp peers, experienced one of those moments.
Shareholder Primacy is No Longer Supreme
On August 19th,  The Business Roundtable, which represents CEOs of America's largest companies, changed their shareholder primacy mantra with an announcement that they would work 'to promote an economy that serves all Americans', with commitments to fair compensation for employees; ethical dealings with their suppliers; support of local communities in which they work; protecting the environment by embracing sustainable practices. And an effort to foster diversity and inclusion. Included in this announcement are companies like Vanguard, Progressive, and JPMorgan Chase & Co.
Yeah, we know. Let's "Get to Work."  
As the first B Corp bank in New York City, and a proud part of the global B Corp movement,  which started 15 years ago can't help but say, 'yeah, we know.' Stakeholder primacy is in our DNA.
"It's been a long time coming, and we applaud their statement, but its one thing to talk the talk and another to walk the walk," says Demetris Giannoulias, our CEO. "We've been prioritizing stakeholders as a movement for years now. How will these companies change so that their actions match their words?"
Before we opened the doors to our headquarters in the Bronx in 2007, we took time to listen, to understand the needs of the residents in the Bronx. We formed partnerships with community-based organizations, whom we work with every day to build an inclusive economy. We continually develop new products and services, like our Start Loan, Green Checking and lending options for nonprofits and small businesses, as our clients' needs change. Thankfully, we aren't unique in this. Our B Corp colleagues use their businesses as vehicles for community, environmental and systemic transformation, too. So, when the Business Roundtable came to the "stakeholder table," we were encouraged by their words and are hopeful that they will implement changes. The B Corp movement encouraged them to "Get to Work." Thirty-three of our peers including Patagonia, Danone, Happy Family Organics, Beauty Counter, Ben & Jerry's and Eileen Fisher, to name a few, signed a full-page letter to the Business Roundtable (in the image above) in a two-page spread in the New York Times last Sunday. The key point? It's time to build a sustainable, durable and shared economy—together.
A New Economy: The Table is Big Enough for All of Us
We are so proud to be leading this shift in NYC along with Certified B Corps around the globe. We invite the leaders of financial institutions to walk the walk with us. We can create an inclusive economy—where people of all backgrounds have access fairly priced financial products,  to help them build wealth and create financially secure futures. The good news is that the inclusive economy table is big enough for all of us.
Read The Business Roundtable Announcement. Follow B the Change, the B Corp movement's media outlet and dig into the movement's response. Learn about our affordable banking products, designed to build credit, savings, and new beginnings for people typically excluded from our current economic model. And take your seat at the table by moving your money into a local, community bank.
In Partnership with Habitat New York City Community Fund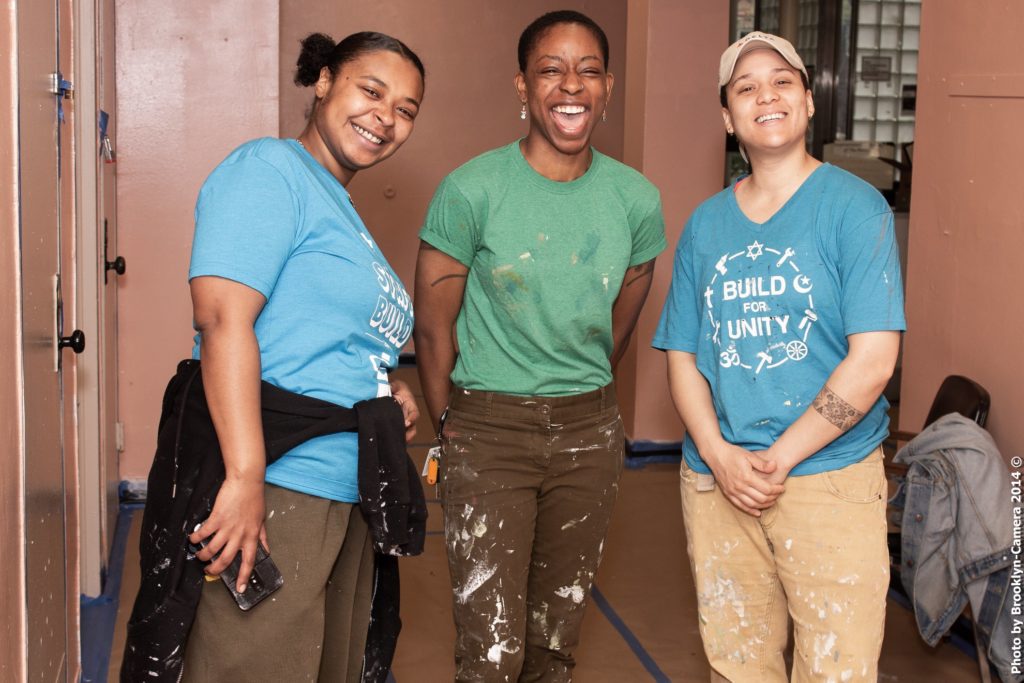 "We have to maintain access. People have a right to live here, to build families here. If we don't have a preservation mindset, we will cease to be New York City," Chris Illum, Executive Director of Habitat NYC Community Fund.
Take a walk through the Lower East Side (LES) of Manhattan, and you'll soon notice a common trend on every block: "For rent" signs plastered on once-thriving neighborhood businesses. Take a walk through the South Bronx, and unsurprisingly, you'll see the same signs on both commercial and residential properties.
"People said the LES would never be worth much. No one saw the influx of foreign investment coming. And it's happening all over the city. If we don't preserve the housing that exists, if we don't have a preservation mindset and maintain housing for all types of people, our city is only for millionaires," explains Chris Illum, Executive Director of Habitat NYC Community Fund.
The Habitat NYC Community Fund is a critical part of their Housing Preservation Program, a multi-faceted initiative that assists low-to-moderate-income New York City homeowners in income-restricted cooperative developments, with programs designed to strengthen their ability to remain in their homes.  The fund was created to preserve existing affordable housing properties in New York City by providing small-scale financing. When their team approached us about a community investment opportunity in the South Bronx, we knew we wanted to consider it.
654 Baretto. This 48-unit, Housing Development Fund Co-Op in Hunts Point had not been fully occupied in years. Hundreds of thousands of dollars in unpaid water bills, dozens of maintenance issues, and years of back taxes put this property into a "catch-22" as Akbar Rizvi, our VP of Lending explains it. The building needed capital to fix the repairs to prevent foreclosure, but it was unable to secure financing because it couldn't afford the water bill.
Quoted in a recent article in Next City, called A Lifeline for Preserving Limited-Equity Co-ops in New York, Akbar says:
"Most banks would hear that and go, 'You know what? No thanks. This doesn't make sense.' But what helped us move forward was our commitment to understanding the full story and not jumping to conclusions — understanding what this HDFC had been through."
We are proud to have joined efforts with the Habitat NYC Community Fund by loaning $265,000 to the co-op for debt-consolidation. So why did we take this risk when most banks would not? It started with a community partnership. Our relationships with Chris lllum and Karen Haycox, CEO of Habitat for Humanity New York City, provided the long-term credibility and trust for us to consider this loan.
"They have always been strong community advocates and supported our work of preservation. We've always wanted to do a deal with Spring Bank, so when 654 Baretto came to us, we knew it was a good place to start together," says Chris.
Secondly, Habitat for Humanity New York City recently became a fellow Community Development Financial Institution (CDFI). Certified by the US Department of Treasury, this designation allows them to make loans to existing resident-owned, multi-family affordable housing developments and nonprofit affordable housing developers. As a CDFI, Habitat for Humanity New York was able to launch their community fund and partner with other innovative lenders in restoration and preservation projects like 654 Baretto.
"Part of the reason we became a CDFI and launched the fund was to ensure working-class folks who fight so hard to be in this city can create long-term, generational wealth over time," says Chris.
And lastly, the preservation of community in the South Bronx is key to our mission as a B Corp and as an ethical bank. Building an inclusive economy requires a collective effort.
"We are a small fund. We are not going to solve the housing crisis in New York City single-handedly. And we can't build ourselves out of the problem. Spring Bank helped us to stem the tide for this property. We know community funds like this create stability and access to our city," says Chris.
We couldn't agree more.
"Partnering with Habitat for Humanity New York City to meet the financing needs of this borrower aligned with the bank's mission in many ways: maintaining affordable housing as well as improving energy efficiency. These are tremendous issues in our community, so this was a win-win," says Akbar.
Collective investment. Community partnership. And creating access to homes and opportunities to build wealth for all the hardworking people of New York City. This is the work we love to do.
Learn about the Habitat NYC Community Fund. Learn more about the inner workings of the 654 Barreto financing on Next City by Jared Brey. And bank local. Open your Business checking or personal Green Checking, account with us today.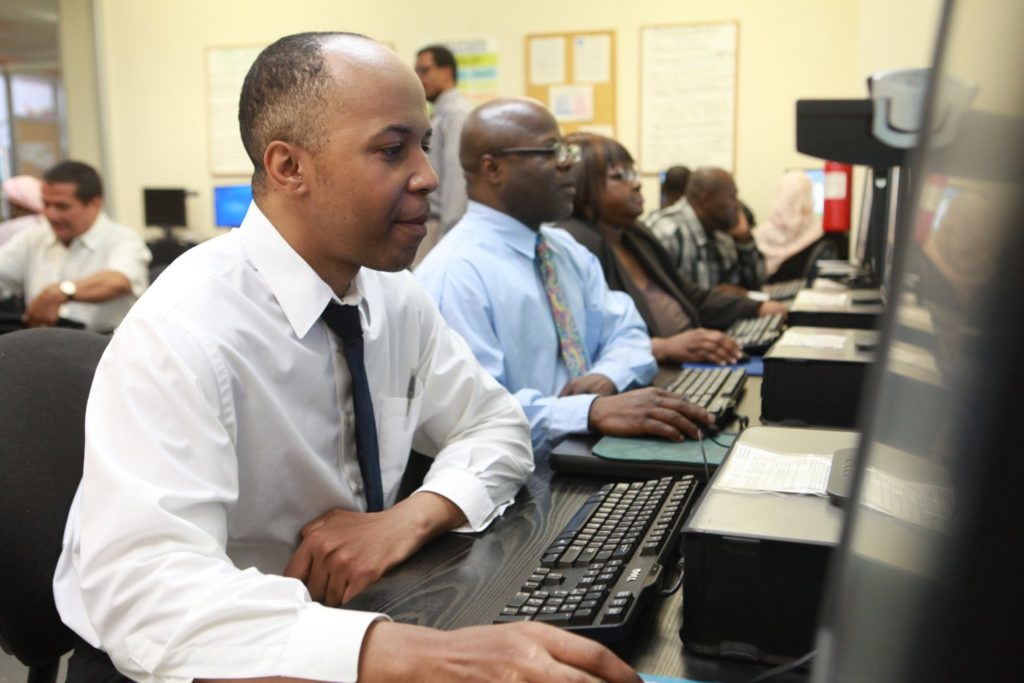 One of the things we love most about being a community bank is our community partners. We are privileged to work with dozens of advocates and nonprofit leaders in a collective effort to redefine the economic narrative of the Bronx. And if you're from the South Bronx, you've likely heard of one of our favorites: The HOPE program, parent organization to Sustainable South Bronx. Restorative justice is the core of its mission, creating jobs in the environmental/sustainability industry. They empower low-income residents of the South Bronx and beyond through job training focused on green construction and building maintenance and through a social enterprise that provides paid employment while making New York City more environmentally sustainable.
Started by the well-known social justice advocate, Majora Carter, Sustainable South Bronx, was created to put a stop to the environmental injustice occurring in Hunts Point. Fifteen thousand trucks drive through Hunts Point every weekday, the highest truck passage point in the city. As a result, Hunts Point experiences poor land use and brownfields, and poor health impacts for the residents.
The HOPE Program is shifting this narrative.
"The folks who live in the Bronx have lived with poor land use for years. And as we restore it, they have first access to these jobs," says Kelly LoBianco, the Chief Program Officer of The HOPE Program about Sustainable South Bronx.
Sustainable South Bronx is one of three work readiness training programs The HOPE program offers. Over 12 weeks, 480 hours, and on-the-job training, students gain skills to address the green construction and environmental needs of  New York City and acquire sustainability certifications. From work readiness to job retention and career advancement support, The HOPE Program supports people in the Bronx starting over. And this summer, they launched a new financial literacy program that got us excited.
"We taught money management and banking skills to over 500 students. And with the support of on-site Spring Bank staff, we now help folks get banked," says Linda Nguyen, Digital Literacy Director of The HOPE Program.
We are proud to have helped over 30 students open a Green Checking account this summer. The HOPE Program supports direct deposit by covering the $25 for each student, and their students are taking advantage.
Why is this so exciting for us? Because as people bank, they build wealth. Not only do they save money a few times a week by avoiding check-cashing fees, but they also begin to build credit and a relationship with a bank. The HOPE Program knows that banking the Bronx is key to the growth and flourishing of its hard-working residents.
The financial literacy program opened the door for many students to begin a new career journey through other programs at The HOPE Program.
"A lot of our students aren't working. They need a job when they come to us. Employment not only helps them keep their housing, but we work to connect them to jobs that can help them build a meaningful career and give them dignity," says Kelly. "We want to make sure the folks we serve have a fighting chance at succeeding. We are working to offer employer-based, industry informed training that will get folks jobs today for tomorrow's economy."
Learn more about the upcoming HOPE training programs. Open your Spring Bank Green Checking account and learn more what it means for us to be an ethical bank and one of the first B Corps in New York City.