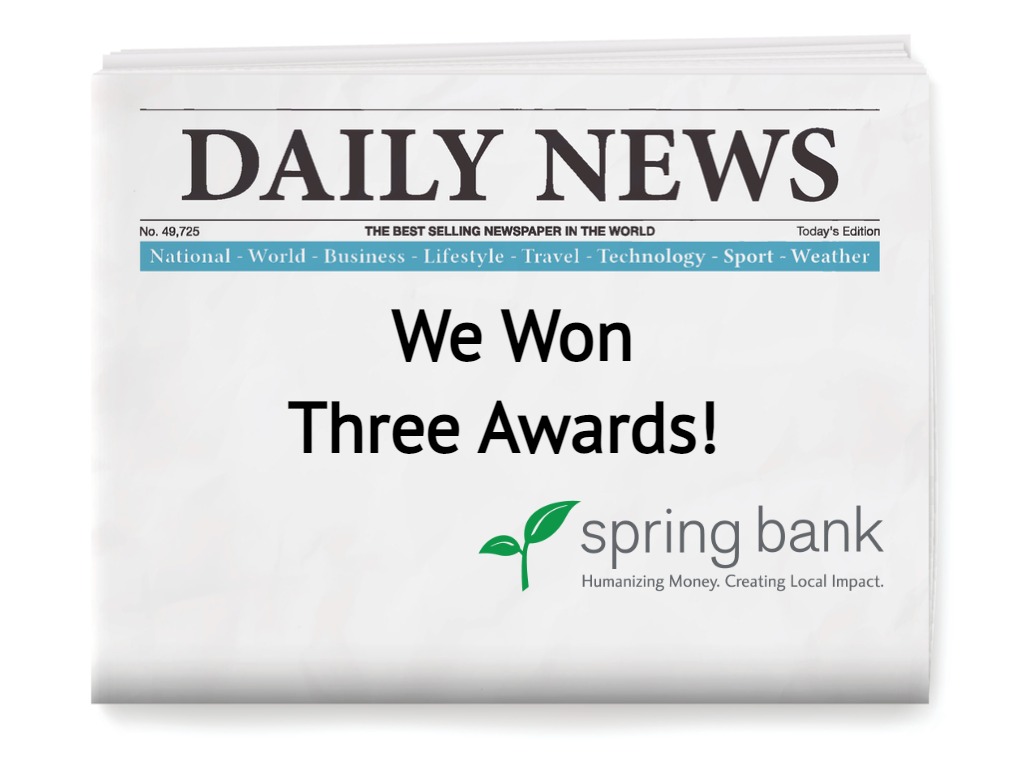 Proud to Be Included in the U.S. Treasury's Emergency Capital Investments Program and a Recipient of New Awards from the Treasury's Community Development Financial Institution (CDFI) Fund.
Did you know that we're a Community Development Financial Institution (CDFI)? It's a special designation by the United States Treasury. As a CDFI, our goal is to generate growth and create economic opportunities in The Bronx and New York City by providing affordable access to banking products and services for residents and businesses.
Emergency Capital Investments Program
We're are thrilled to share that on Tuesday, December 14th, the U.S. Department of the Treasury announced a total of $8.7 billion in Emergency Capital Investment Program (ECIP) investments offered to 186 community financial institutions—including us!
The upcoming ECIP investment will help us expand lending to small businesses, real estate projects, and consumers, focusing on those disproportionately impacted by the economic effects of the COVID-19 pandemic. So please keep your eyes on this blog for a lot more to come about how we'll use this transformational investment.
According to the Community Banker Development Association:
"These historic investments are critical to the ongoing efforts of CDFI banks to respond to the economic impacts of the COVID-19 pandemic on distressed and underserved communities and people. Together, they represent more capital than has been made available as awards over the entire life of the CDFI Fund program."
And there's more! We are also excited to announce that we are again the recipient of not one but two CDFI awards! Both of these awards help us invest even more in our communities so you and your families can be financially resilient even when the going gets tough.
Small Dollar Loans
This year, the CDFI Fund launched the Small Dollar Loan Program. This brand-new program was created to help certified CDFIs like us expand access to financial products. We want our customers to build credit, access affordable capital, gain greater access to the mainstream financial system, and avoid high-cost predatory loan products.
The Small Dollar Loan fund will help us reach new employers and employees via our Employee Opportunity Loan Program. And in 2022, they will also have access to our new E-Bike loan, designed to help NYC frontline workers enjoy easier, cheaper, and healthier commutes.
Financial Assistance Grant
 "Spring Bank is pleased to again be a recipient of a CDFI FA award that will help the bank expand small business lending in The Bronx and across New York City." – Akbar Rizvi Spring Bank's Chief Lending Officer
Last but not least, we also received a Financial Assistance Grant from the CDFI Fund. A total of $180.3 million was awarded to 265 CDFIs across the country to increase lending and investment activity in low-income and economically distressed communities.
"Spring Bank is pleased to be a continued recipient of a CDFI FA award that will help the bank expand small business lending in The Bronx and across New York City," says Albar Rizvi, our Chief Lending Officer.
 We know that small business owners are the backbone of our city, and we look forward to growing our Small Business Lending options to help our customers and neighbors grow their businesses. Not sure where to start? Check out our small business accounts & our business checking accounts.
Want to learn more? Read more about our Employee Opportunity Loan program. Learn about the Equitable Commute Project. Check out our mission as one of the only community banks in ny. Find out what makes us here at Spring Bank the best bank in NYC!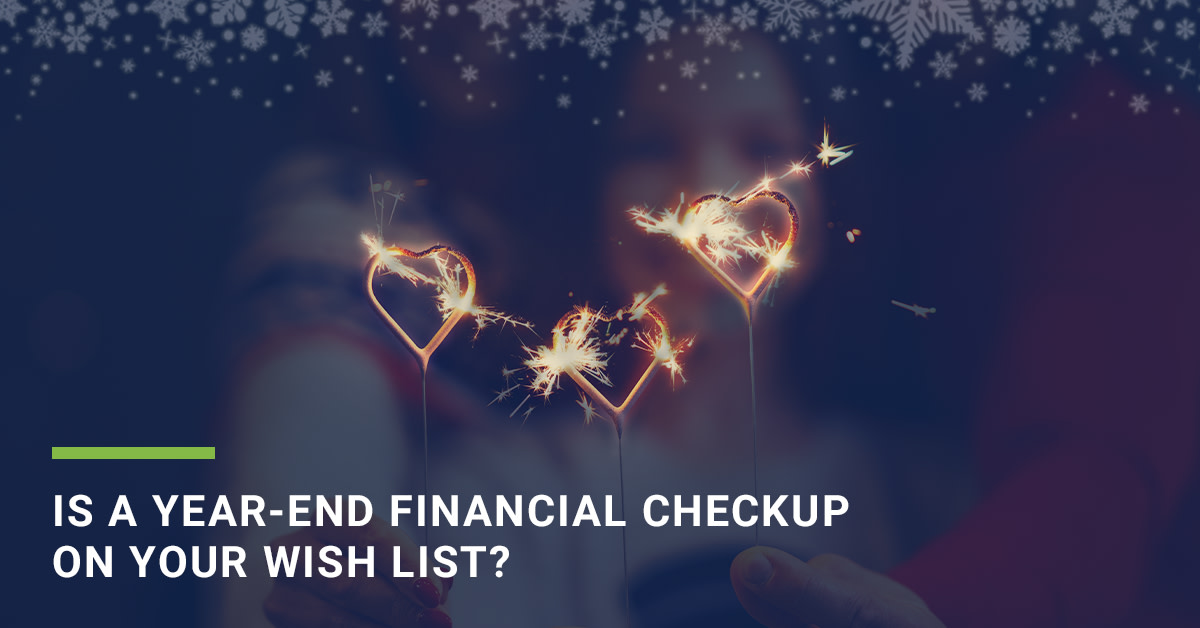 We are proud to announce a partnership with GreenPath that provides our customers access to their excellent financial education resources. GreenPath is a national nonprofit focused on financial wellbeing for everyone, and their mission is to empower people to lead financially healthy lives.
GreenPath has been in operation for over sixty years, helping people build financial health and resiliency. Knowing that financial wellness allows people to pursue their dreams, GreenPath envisions a world where people are ready for life's ups and downs with all the tools needed to accomplish financial goals.
They can act as a guide for people experiencing a financial crisis, including overwhelming debt, foreclosure, bankruptcy, or credit challenges. Having supported individuals since 1961 through various financial challenges and journeys, they are well-equipped to help solve problems with many free financial tools.
GreenPath was one of the first agencies that the U.S. Department of Housing and Urban Development (HUD) approved to conduct financial counseling services. And they were one of the first agencies approved by the Department of Justice to provide bankruptcy and education services. In addition, their reputation as a dependable partner allows customers to feel confident that the team at GreenPath is working with their interests in mind.
Financial goals can become achievable with the right plan and support in place. GreenPath uses a human-centered approach coupled with manageable goals and creative strategies to go beyond simple credit counseling. Knowing that you can reach out to a real person to consult with ensures peace of mind. GreenPath's National Foundation for Credit Counseling (NFCC)-certified counselors provide options for managing credit card debt, student loans, and homeownership.
We hope that you, our customers, will explore GreenPath's many free resources and opportunities, ranging from financial counseling to housing services and online learning. With an affordable loan like our Credit Builder Loan and GreenPath services, we can help you on the journey to building healthy credit. We hope that you will take advantage of these beneficial programs and use GreenPath's tools to achieve and maintain financial wellness for you and your family. Whether you have a personal savings account, a business checking account, a personal loan, or any of our other options, you will likely find GreenPath's services helpful.
Check out GreenPath's full range of resources. Learn more about building a healthy credit score. And find out how the Spring Bank Savings Account and Credit Builder Loan will help you achieve your financial goals, too.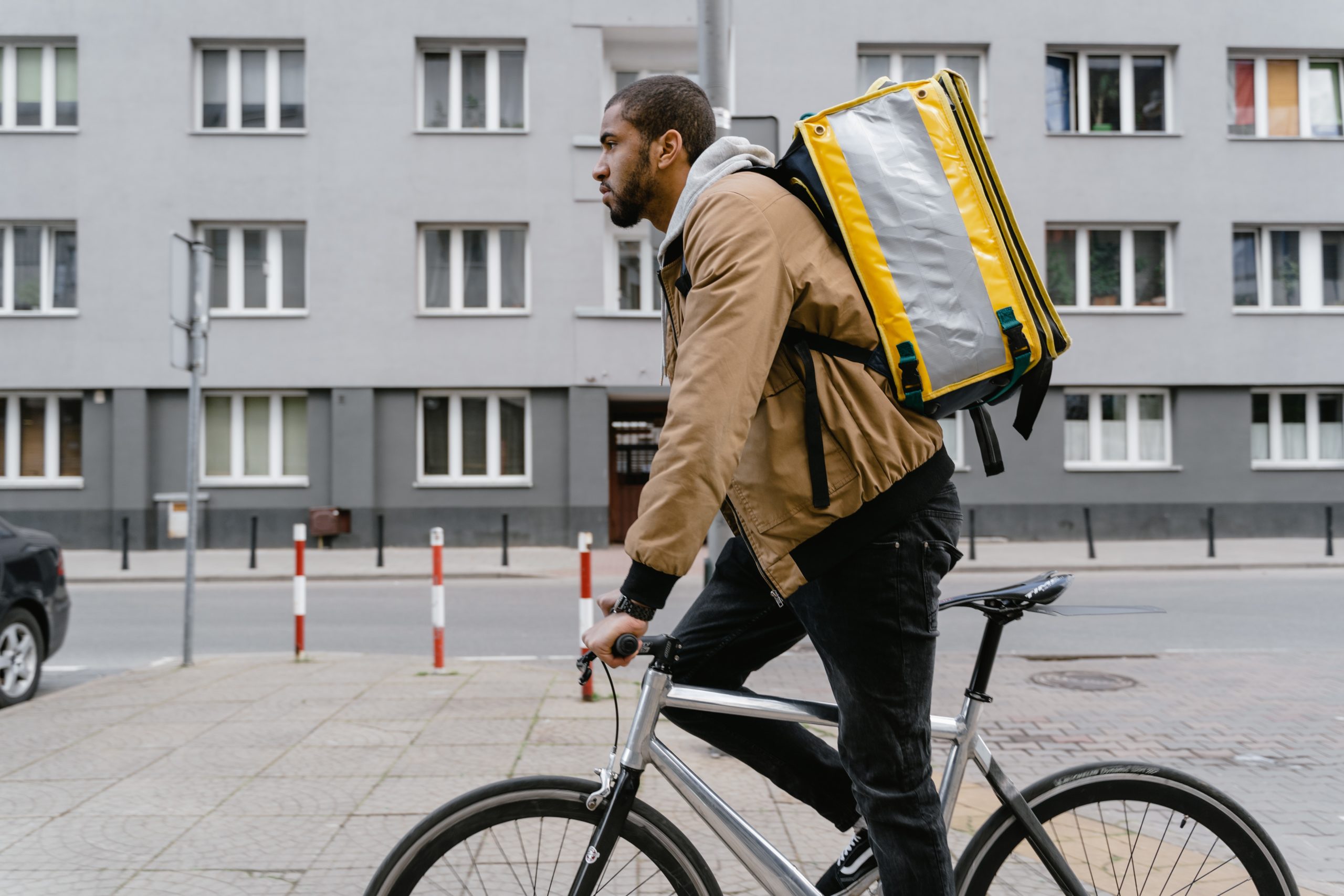 We have exciting news! We are one of 31 U.S. Treasury Community Development Financial Institutions (CDFIs) awarded a financial inclusion grant from The New York State Department of Financial Services and Empire State Development (ESD).
With a multi-year $25 million state commitment, the NYS CDFI Fund will provide resources for the state's CDFIs to support the delivery of affordable financial products and services and financial literacy programming across New York State.
"The pandemic demonstrated that financial health and resilience must be built from the ground up, and New York's CDFIs continue to be an essential building block to ensuring our recovery benefits those most affected," said Acting Superintendent of Financial Services Adrienne A. Harris in a recent press release from ESD. "The distribution of these grants is a testament to what can be achieved when government works across agencies and community banks to benefit the people they serve."
We will put this award right to work for New York City! The financial inclusion grant will expand our successful, award-winning Employee Opportunity Loan Program, adding access to affordable capital for micromobility loans for electric bikes and scooters for Essential Workers. We currently partner with 28 employers in our Employee Opportunity Loan Program, which offers credit to employees with no minimum credit score requirement and access to free financial counseling. Participants can also strengthen their financial health and open a personal checking account or a personal savings account with us.
In partnership with the Equitable Commute Project and New York City employers, we will provide the lending needed to secure electric commute options for frontline New York City workers by increasing ownership of micromobility. The rollout is set for this November. Melanie Stern, our Director of Consumer Lending, leads the effort.
"ESD recognizes that CDFI's serve a critical role in ensuring New Yorkers access to affordable credit. We are so pleased to launch our micomobility lending with the support of this CDFI award," says Melanie. "As a Bronx-based financial institution whose employees live in the borough, we understand the commuting costs and challenges facing essential workers. In partnership with the Equitable Commute Project's members like Transportation Alternatives and NYU's Center for Sustainable Business, we have designed a product that will increase affordable access and will build on the success of our existing Employee Opportunity Loan program."
Read more about the Equitable Commute Project. Check out the list of Community Development Financial Institutions receiving financial inclusion awards from ESD & read the press release here. Learn more about our Employee Opportunity Loan Program and what makes us one of the best banks in The Bronx, NY!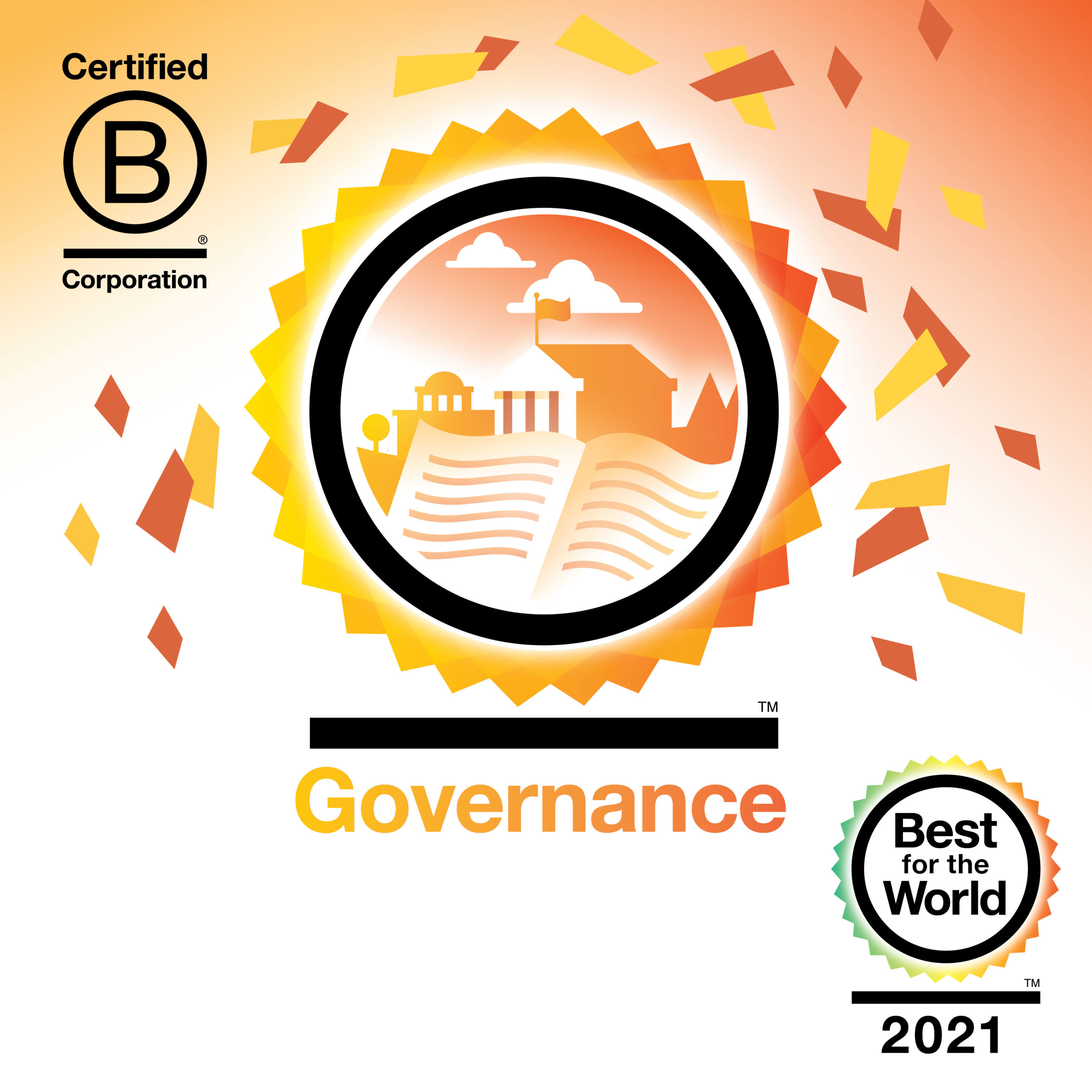 As the first bank to headquarter in The Bronx in decades, we have one priority: our community. We are a mission-driven bank in New York City which means that we not only recognize how our financial system has extracted wealth from communities of color, but we are also doing something about it.
In addition to offering an affordable and user-friendly personal savings account, business checking account, and personal checking account — we offer something priceless – the human touch. We infuse compassion and understanding into our products and services to ensure that any person — regardless of background, race, gender, or sexual identity — can access the financial system and the wealth-building opportunities it can provide. We believe it's one step toward building a more inclusive and sustainable economy.
Becoming a B Corp was a crucial step in making that vision a reality. Both the B Corp certification and our community of values-aligned peers help us consider the impact of our decisions on workers, consumers, the community, and the environment. As a result, we are accountable for our mission — and how it plays out across our organizational culture and products.  That's why we take the biennial B Impact Assessment so seriously and why we are so proud that B Lab has given us the 2021 Best For The World distinction in two of the five Impact Areas: Governance and Customers.
This recognition means that we rank among the top 5% of B Corps globally for our size in both categories. Receiving this honor means that we practice what we preach. We take great pride in being an honest, transparent, and responsible lender and bank.  Every decision we make centers on our mission and our community's need. We will always hold ourselves to the highest standard; we are grateful to B Lab for highlighting that commitment. Again, it goes back to our pledge to put our community – and Customers – first.  Now, as our community embarks on the winding road to recovery, we will use our personalized approach to ensure our customers get access to the aid and opportunities they deserve.
Thank you, B Lab, for the Best For The World award — five years in a row! Visit our blog for more small business stories that illustrate how we put our customers first. Join one of the few banks in NYC humanizing money by opening a personal savings account, business checking account, or personal checking account today.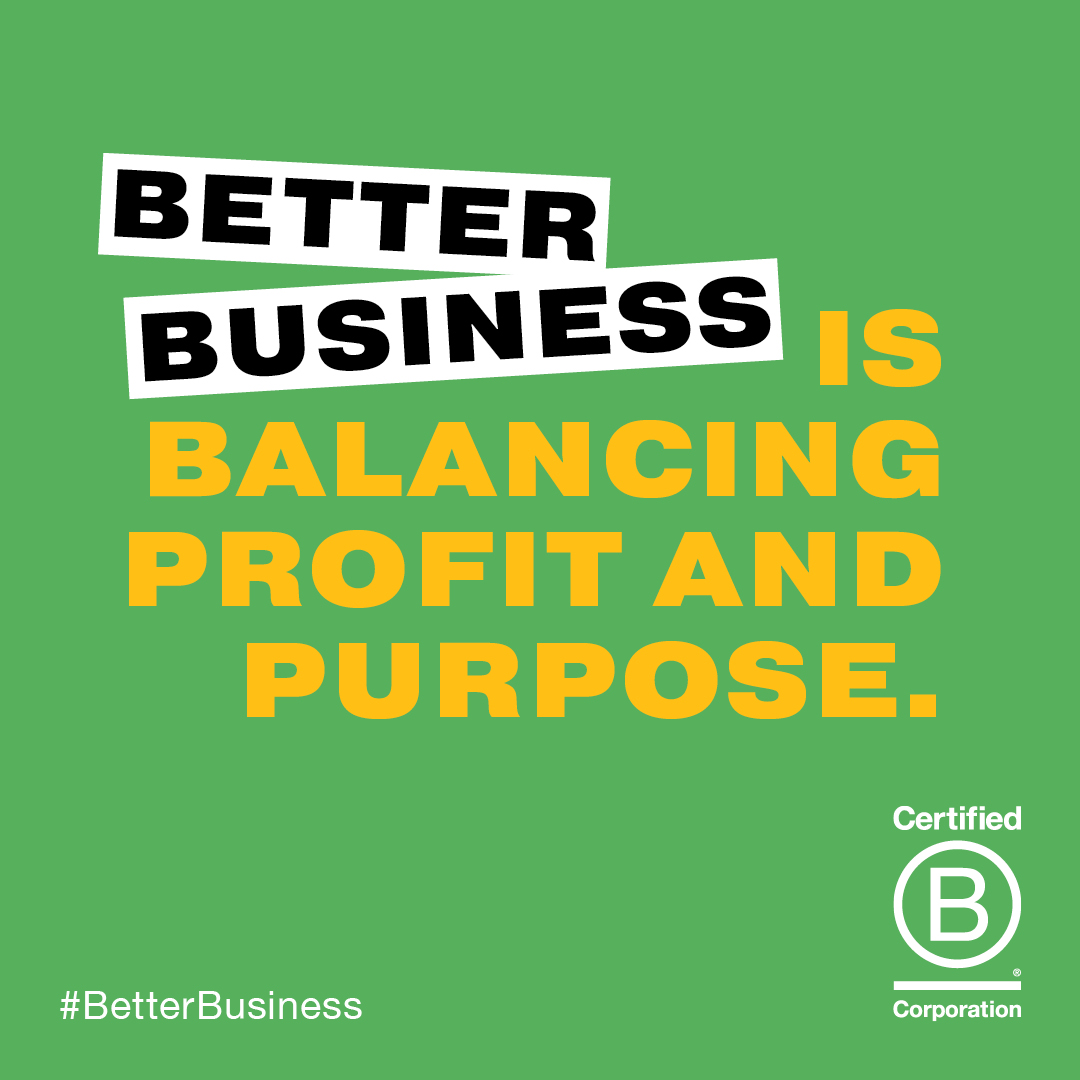 March 2021 marks one year of living in times of COVID-19, changing our city and our world as we knew it. It is also B Corp month—and our 5th B Corp anniversary! Certified B Corporations believe business can and should be a force for good.
As mission-driven businesses, B Corporations work to leverage their income to prioritize people and the planet, striving for a more inclusive economy that works for everyone. B Corps actively look to "benefit" the Earth and leave our communities better due to our presence. We've been values-aligned with the movement since we opened our doors.
"Being a B Corp aligns with our ideals and helps us to become the best version of ourselves as a company," says Demetris Giannoulias, our CEO. "The B Corp model allows values of community, inclusion, and environmental integrity to infuse our culture strategically and explicitly."
We joined the B Corp movement in 2016 as the first B Corp bank in New York City. Here are four reasons why being part of the B Corp movement is even more critical at this moment:
Equal Access to Capital is more important than ever: COVID-19 has dramatically underscored New York City's wealth gap. Our job is to provide residents and small business owners with direct and easy access to the banking system, and that this is a critical step in addressing the wealth gap. Bronx residents, for example, are the most unbanked and underbanked citizens in New York City. While many banks continue to leave the South Bronx, we remain committed to our neighbors' financial inclusion. We aren't going anywhere.
A Culture of Innovation for Good: We continually adapt our innovative depository and affordable loan products to help individuals in our community avoid getting trapped in cycles of debt and predatory lending. But we also recognize that no community exists in a vacuum. Many B Corps, including Eileen Fisher, UnCommon Goods, Greyston Bakery, Crave Fishbar, and Pisticci Restaurant, have worked with us to develop our small-dollar, credit-building Employee Opportunity Loan to support their teams' financial health.
A Small Business & Nonprofit Priority: We prioritize the lending and banking needs of small businesses and nonprofits across New York City. When big banks turned them away, we welcomed them, deploying $88M in 361 loans as part of the Paycheck Protection Program (PPP). And we offer tailored products for community-based organizations like our maintenance-free Nonprofit Checking account.
A Community of Accountability: One of the best parts of the last five years is the people we have met and worked with within the B Corp community. We learned about the importance of our carbon footprint and took the journey to becoming carbon neutral. We took part in the Inclusive Economy challenge and started our anti-racism journey. We are grateful to be part of a business network that calls one another forward into deeper impact.
This B Corp month, we celebrate five years in the movement, proud to be a triple bottom line bank. And we think there is a lot more room for other NYC banks to join!
"I believe in B Corps and think other banks should join the movement and become a B Corp," says Demetris. "The more we work together, the better shot we have at changing the financial industry for the better from within."
Thank you for being part of this journey with us. To learn more, check out our stories about our work with fellow B Corps Eileen Fisher Inc and UnCommon Goods. Find out more about our decision to go carbon neutral here. Celebrate B Corp Month and put your values into action by opening a personal checking account or personal savings account with us today.
A Recent Feature of Josefa Ruiz, our Branch Manager, in Independent Banker.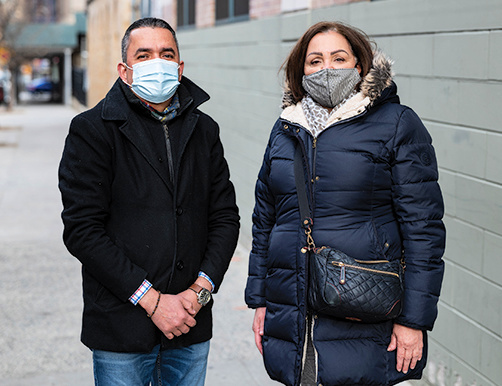 We take great pride in being headquartered in a city built and powered by immigrants. Nearly 40 percent of New York City's residents are foreign-born. Immigrants not only power our city's economy, and they are the lifeblood of our city's culture and dynamism. From the food we eat to the music we listen to, immigrant contributions are everywhere we look. And yet–despite their indelible imprint on our city– many immigrants have a hard time accessing the financial tools essential to building wealth and sustaining thriving committees.
Typically, when immigrants come to the United States, they are brand new to the American financial system, making it difficult for immigrants to open bank accounts, apply for loans, or rent apartments. These barriers often prevent immigrants from accessing the services they need to make this country home. As a bank with many immigrant neighbors and staff, we are doing our best to shift this narrative.
This month, Josefa Ruiz, our Branch Manager, was featured—alongside Carlos Herrera, a customer, and owner of 2300 Deli Corp–in an article by Independent Banker, "How Community Banks Serve Immigrants."
"Community banks like us provide a lot of value to immigrant communities," she says. "Unlike larger financial institutions, we take a chance on them. We see the value in them and their contributions, and we act on it."
We are proud to offer services tailored to the needs of immigrant New Yorkers. We accept IDNYC– a free-government-issued photo I.D. card available to all New York City residents, regardless of their immigration status–to open a bank account or apply for a personal loan. We also offer a credit-builder loan that helps accountholders establish a U.S. credit history.
Not only are our products immigrant inclusive; our staff is too. Both our Bronx and Harlem branches serve many Spanish speakers. That's why all of our frontline staff speaks Spanish, and our marketing materials appear in both Spanish and English. We do our best to make space for everyone. It's the New York City way.
"At Spring Bank, clients are not numbers. Here, I can dedicate my time to addressing the needs of each client. I can support them. At big banks, you are expected to produce, produce, which often means that money rather than people become the priority. But not at Spring Bank. Our clients are our priority, no matter where they are from," says Josefa.
The COVID-19 pandemic has hit our immigrant communities hard. Many of our foreign-born neighbors work essential jobs, don't qualify for government assistance, and are uninsured. The pandemic reminds us of immigrants' importance and contributions, and we want to pay it forward. Read more from Josefa in the Independent Banker feature and look for a small business story soon featuring Carlos and 2300 Deli Corp.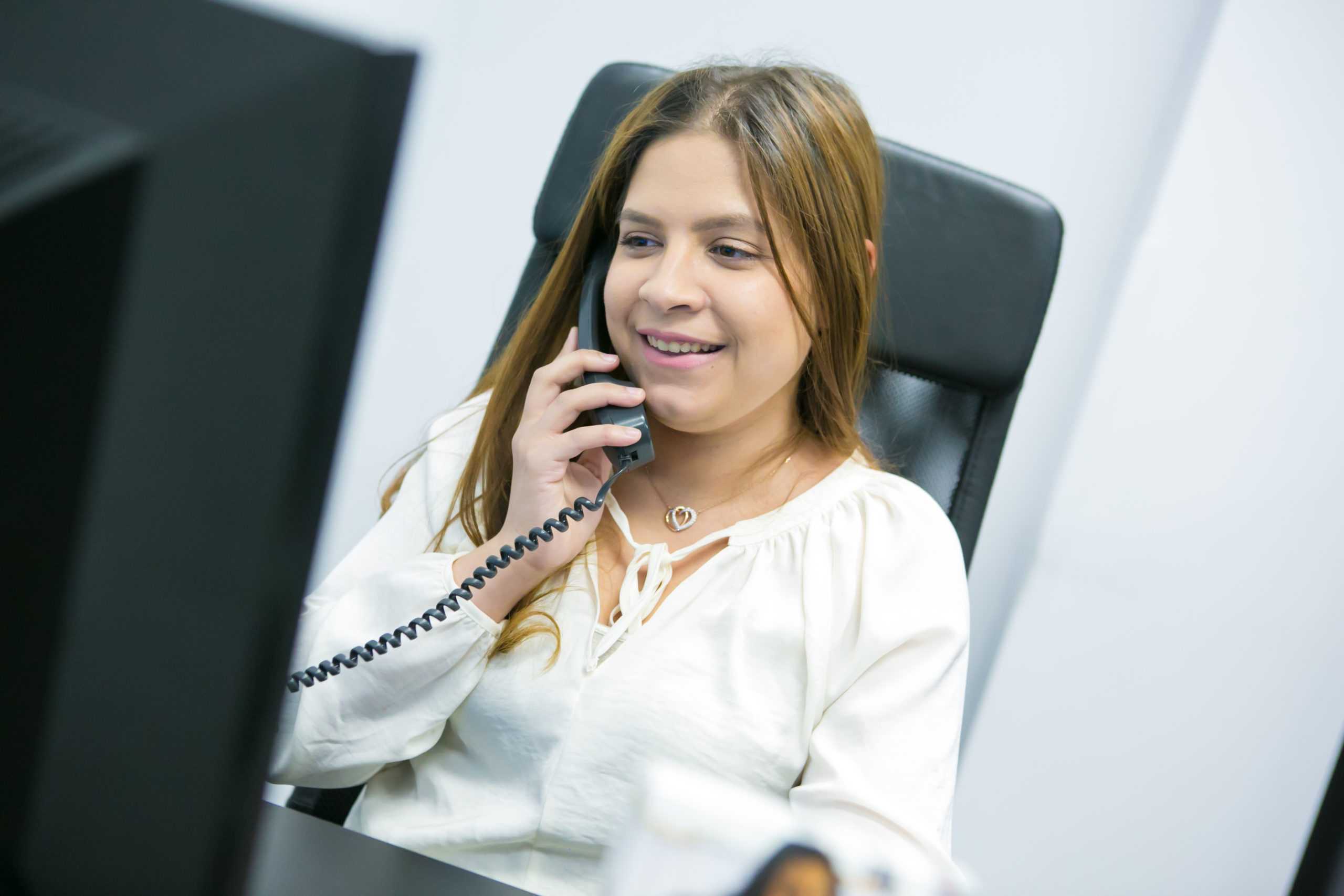 As a mission-driven, community-based bank, we prioritize our neighbors and the unique financial needs of the Bronx and Harlem and communities throughout New York. Since the day we opened our doors in the Bronx over thirteen years ago, we have been grateful for the partnership of many values-aligned organizations, including some of New York City's oldest and most distinguished nonprofits. So when COVID-19 hit our city, we had the privilege of supporting many of our nonprofit partners when they needed it most.
We are here to offer the same personalized service to your organization. Our nonprofit program provides free checking accounts with customized services that will help you support your mission. With remote deposit capture, you can take advantage of our cost savings and benefits without leaving your home. You can also use our online banking service, which gives you the ability to manage money online for your organization with your mobile device or computer. You receive all of these easy-to-use banking tools for your organization without having to pay maintenance fees!
Our maintenance-free, nonprofit checking account option is a part of our broader mission to help nonprofits launch and grow. On top of offering nonprofits free checking accounts, we also have a specialized nonprofit lending program. And we love to showcase the great stories and impact of our nonprofit partners as we believe our collective impact is a crucial part of rebuilding an economy that includes all of us.
Open a nonprofit checking account online today or contact us at 718-879-5000 for more information. We also invite you to read about how our nonprofit services have helped local organizations like DreamYard and The Hope Program.
This is An Advertisement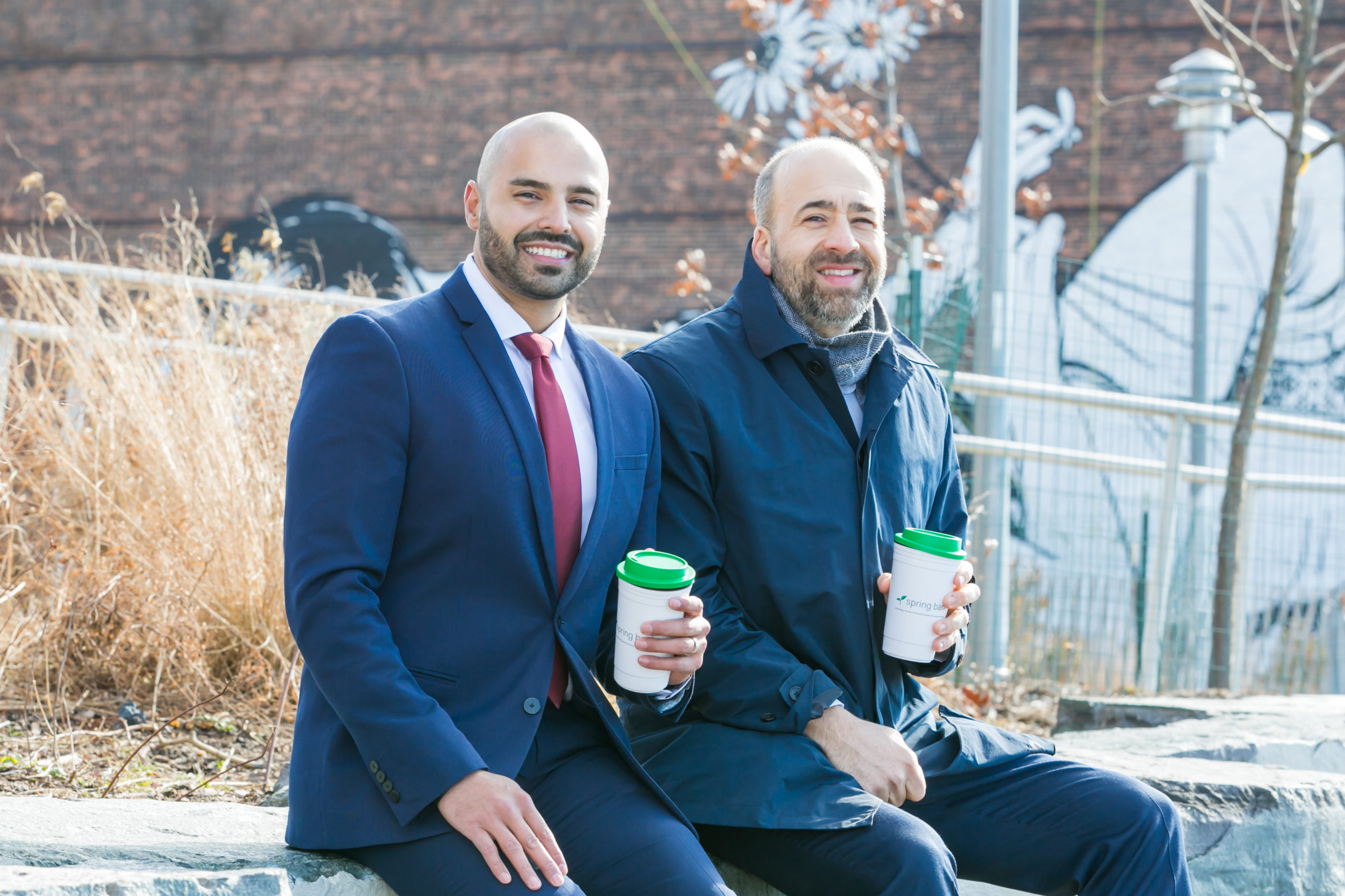 A few weeks into 2021, and as President Joe Biden reminded us in his inaugural speech, we have hard work ahead of us. With businesses shuttered, hospitals overwhelmed, and streets empty, and as we confront this winter wave of COVID-19, hope can feel distant. And yet, there is much to look forward to and much to fight for.
As a Community Development Financial Institution (CDFI) dedicated to financial inclusion, we are ready to meet this moment. Together with the 80 + members of the NYS CDFI Coalition, we are working to ensure that people across New York state receive the financial relief and tools to navigate this difficult time. But beyond our work on the frontlines of the pandemic, there are many reasons to bank with CDFI like us. Here are three of those reasons:
Access to Flexible Lending Terms & Affordable Rates
At large-financial institutions, customers must provide high credit scores and a large minimum balance to qualify for services, effectively barring people with lower incomes, many of whom are people of color. At a CDFI, someone lacking a healthy credit score or thousands of dollars in savings can get access to the financial system without having to pay exorbitant fees. CDFIs offer financially healthy and credit-building alternatives to the people who need them most by providing flexibility and customized banking products according to our local communities' needs.
Direct Community Investment & Impact
Unlike mainstream financial institutions that prioritize shareholders, CDFIs prioritize the economic needs of local neighborhoods. As mission-driven organizations (both for-profit and nonprofit), CDFIs leverage money to support community development like small business lending, small-dollar consumer lending, and affordable housing lending for people and organizations excluded by big banks because of factors like systemic racism and redlining. We have a triple-bottom-line, meaning that we measure success by the health of our community and environment. When you bank with us, you know your dollars are invested back into New York City.
Relationships Matter Most
Large financial institutions often overlook small businesses, startups, and nonprofits because they can't offer products with a high-risk factor. CDFIs provide hands-on services that allow them to evaluate small businesses and nonprofits as a whole, starting with a relationship with the entrepreneurs and community leaders. Our holistic approach enables us to create customized products that address the specific needs of vital institutions in excluded communities and, in doing so, support their sustainability.
We are proud to be a CDFI and the first to headquarter in the Bronx. With or without a pandemic, we will continue to fight the racial and economic disparities it has magnified. By opening a personal savings account or business checking account with us, you help support our mission. To learn more about what we do, read our 2020 Reflection. You can also check our blogs about our involvement in the Bank for Good movement and our community-first culture. Apply for a personal loan today!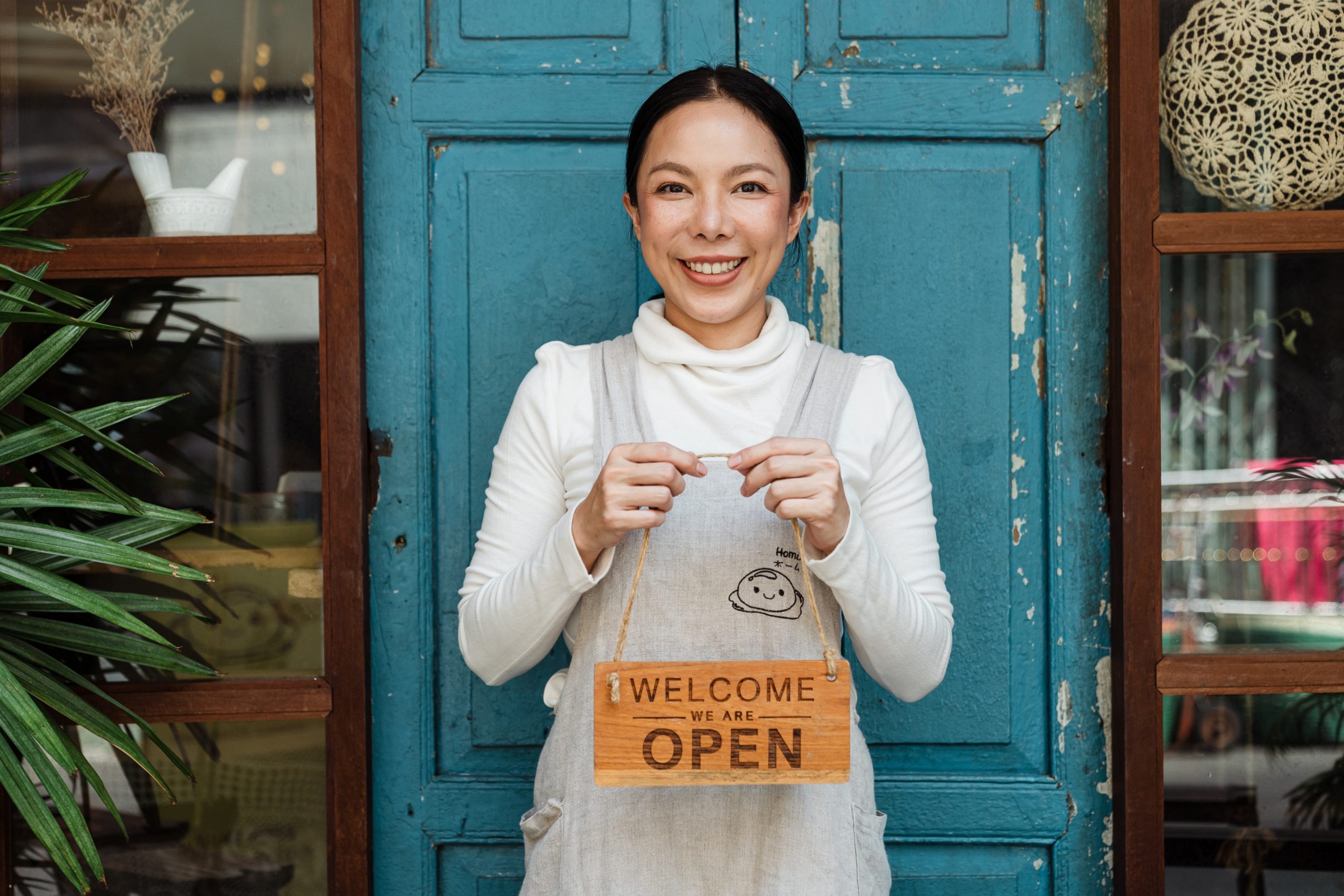 For the last fourteen years, we have worked tirelessly to provide affordable financial products that enhance economic opportunity for all people in New York City. Soon after we became the first bank headquartered in The Bronx, we obtained federal certification as a Community Development Financial Institution or CDFI. This designation means that over 60 percent of CDFI lending services target people with lower incomes, including communities like ours in the Bronx.
In receiving this certification, we joined a network of over a thousand banks, credit unions, and nonprofits community lenders dedicated to assisting communities typically excluded—because of systemic racism and other reasons—to join the economic mainstream. Since the CDFI Fund and Department of Treasury awarded us the designation in 2012, we have joined forces with 80+ CDFIs in New York state to ensure that historically excluded residents, small businesses, and nonprofits receive the financial services they need. We were even one of the founding board members when the NYS CDFI Coalition became a nonprofit organization.
More than ever, the economic downturn caused by the COVID-19 pandemic has brought to light the importance of the CDFI movement. When the Small Business Administration first implemented the Paycheck Protection Program in Spring 2020, the overwhelming amount of PPP Loans went to white-owned businesses and large corporations.
To assure more vulnerable minority-owned small businesses receive PPP lending, on May 28, 2020, the Treasury Department and SBA set aside $10B of emergency lending exclusively for CDFIs to distribute. The program was a resounding success. A subset of the CDFI network (303 CDFIs) made 106,113 PPP loans valued at $7.4B in less than three months. We are honored to have contributed to this effort. In 2020, our lending team secured PPP loans–valued at $86.8M–for small businesses and nonprofits in the New York City area. And we are excited to do it again. The new COVID-19 relief package includes $284B for additional lending to eligible businesses. It seems Congress learned its lesson 😊
To learn more about the impacts of our PPP loan program and CDFIs, check out our work with organizations like Ultranauts, Callen Lorde Community Center, Grant Street Settlement, and The Forward. Read a summary of our response to the COVID-19 pandemic here
Brought to you in collaboration with the team at Neighborhood Trust Financial Partners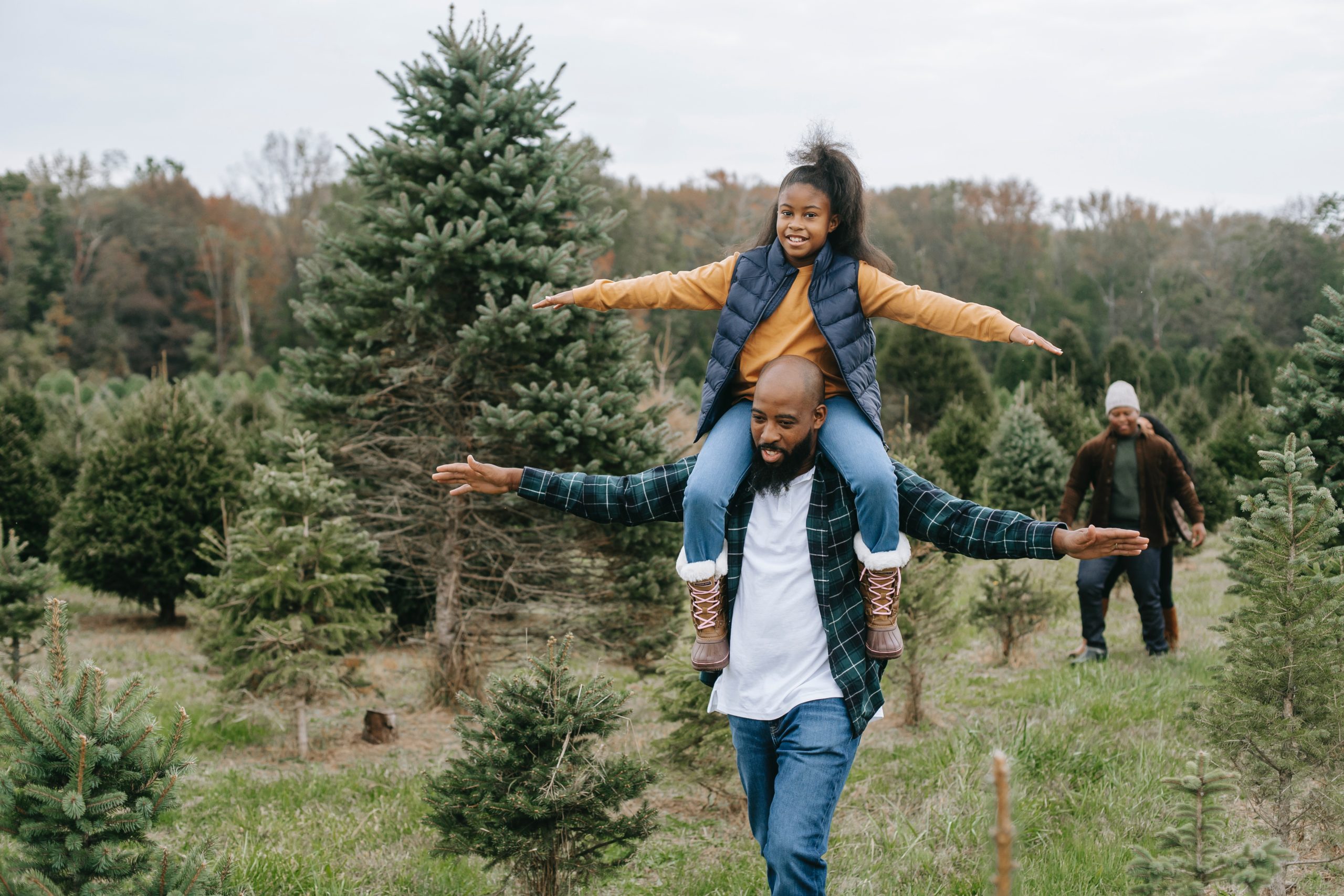 The time for gift-giving and safe, family celebrations is here. Often, the joy and the festivities that come with this time of year can also equate to non-budgeted expenses and high credit card statements later. However, this holiday season, perhaps more than ever before, is a time to focus on what matters most: your health, including your financial health. As you reimagine the holidays in many ways this year, we offer you five creative tips to help you carry on your traditions and stay within your budget. Together, we crafted these tips with our colleagues at Neighborhood Trust Financial Partners, a national nonprofit and worker financial health leader.
1. Cover Your Essentials: We all want to make the holidays special but make sure first you cover your basics, transportation, healthcare, rent, and food, before spending money on anything else.
2. Save As Much As You Can: If you have any money left over after covering your basics, determine a set amount you feel comfortable depositing into your emergency and personal savings every month. Then create your holiday budget and stick to it.
3. Gift Creatively:  You do not need a lot of money to celebrate the holidays in style. Some of the best gifts are inexpensive, yet thoughtful, and meaningful. You can suggest a "Secret Santa" with your family and set a price limit on the gifts. That way, you limit the number and cost of gifts each person buys.
4. Pay Your Monthly Minimums: By paying monthly credit card minimums, you can keep your credit line open and in good standing. You don't have to pay all of your credit card debt if you are unable but plan each month so that you have the cash flow to pay the minimum. If you need to use credit cards to buy gifts, make sure you have the cash the next month to pay off the accrued balance. Remember, when it comes to gift-giving, it's the thought that counts. Your friends and family will be delighted to receive a homemade gift knowing you are fiscally responsible.
5. Build Good Credit: Open doors for better rates when you think about buying a car, purchasing insurance, buy a home, and all your plans for the future
We want you to achieve your financial goals. We can help you build your personal savings and open a personal savings account. Stop by one of our branches in the Bronx or Harlem or give us a call at 718-879-5000. It's our pleasure to support our clients and community during this challenging time. Read more about the great work of Neighborhood Trust Financial Partners and their free TrustPlus financial coaching services.