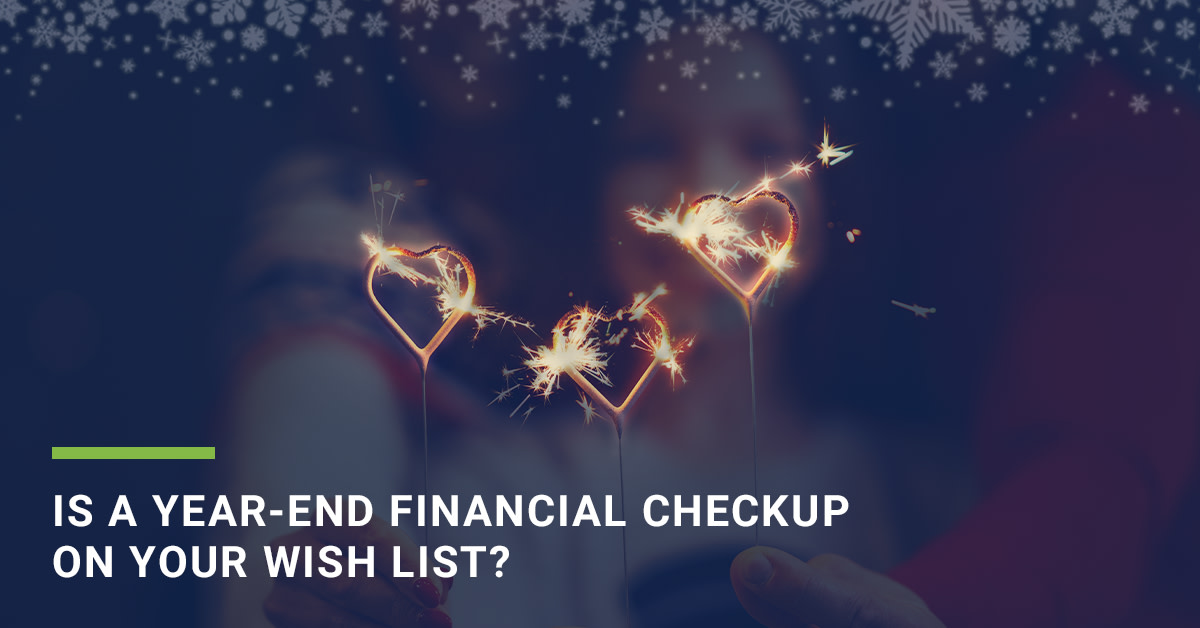 We are proud to announce a partnership with GreenPath that provides our customers access to their excellent financial education resources. GreenPath is a national nonprofit focused on financial wellbeing for everyone, and their mission is to empower people to lead financially healthy lives.
GreenPath has been in operation for over sixty years, helping people build financial health and resiliency. Knowing that financial wellness allows people to pursue their dreams, GreenPath envisions a world where people are ready for life's ups and downs with all the tools needed to accomplish financial goals.
They can act as a guide for people experiencing a financial crisis, including overwhelming debt, foreclosure, bankruptcy, or credit challenges. Having supported individuals since 1961 through various financial challenges and journeys, they are well-equipped to help solve problems with many free financial tools.
GreenPath was one of the first agencies that the U.S. Department of Housing and Urban Development (HUD) approved to conduct financial counseling services. And they were one of the first agencies approved by the Department of Justice to provide bankruptcy and education services. In addition, their reputation as a dependable partner allows customers to feel confident that the team at GreenPath is working with their interests in mind.
Financial goals can become achievable with the right plan and support in place. GreenPath uses a human-centered approach coupled with manageable goals and creative strategies to go beyond simple credit counseling. Knowing that you can reach out to a real person to consult with ensures peace of mind. GreenPath's National Foundation for Credit Counseling (NFCC)-certified counselors provide options for managing credit card debt, student loans, and homeownership.
We hope that you, our customers, will explore GreenPath's many free resources and opportunities, ranging from financial counseling to housing services and online learning. With an affordable loan like our Credit Builder Loan and GreenPath services, we can help you on the journey to building healthy credit. We hope that you will take advantage of these beneficial programs and use GreenPath's tools to achieve and maintain financial wellness for you and your family. Whether you have a personal savings account, a business checking account, a personal loan, or any of our other options, you will likely find GreenPath's services helpful.
Check out GreenPath's full range of resources. Learn more about building a healthy credit score. And find out how the Spring Bank Savings Account and Credit Builder Loan will help you achieve your financial goals, too.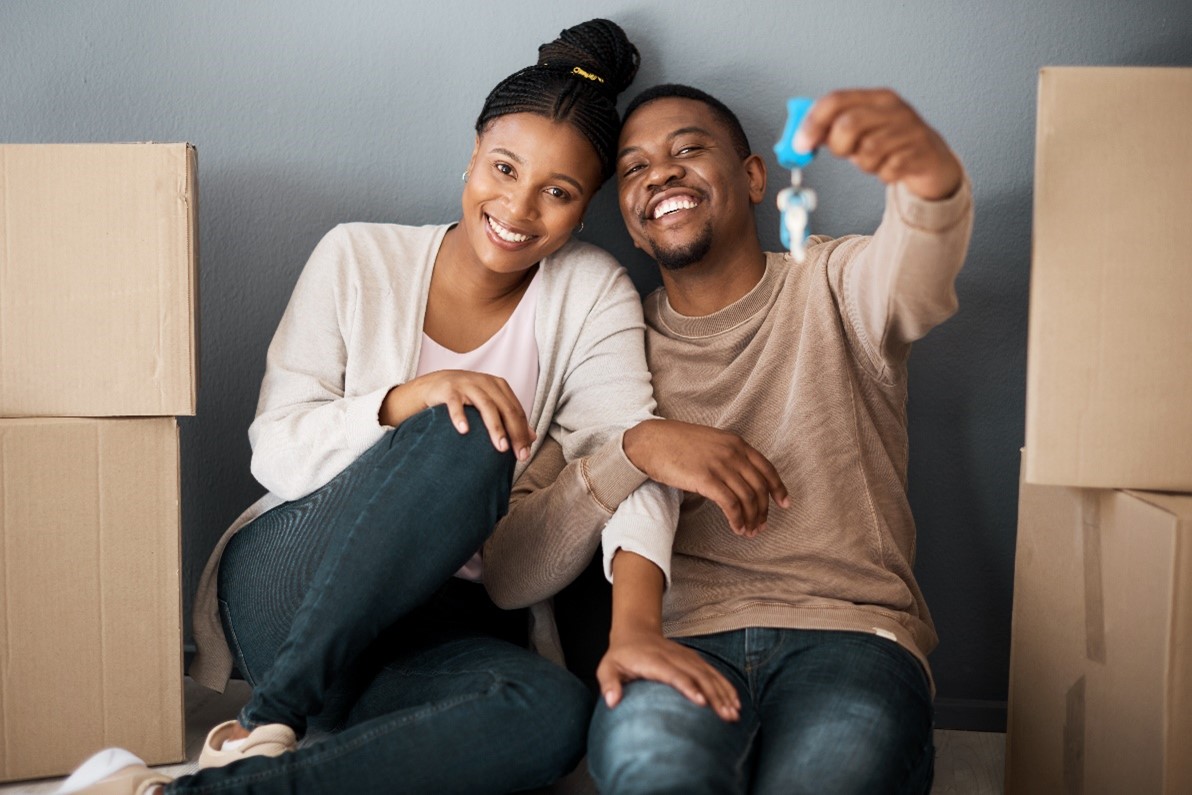 Perhaps you, like many of us, find credit confusing. Maybe you aren't familiar with credit and its uses — perhaps you have never had access to beneficial information, getting conflicting advice, or are new to our financial system.
While we all know that a credit score enables us to borrow money to purchase goods or services we need now and pay that money back in the future, we might not know exactly what a lender looks for to gauge whether we will pay back the money on time. And we may not always recognize the actual cost of borrowing. For example, one way lenders gauge whether we are a safe bet when we apply for a personal loan is by using our credit score as a measure. But what is a credit score exactly?
A credit score is a three-digit number between 350 and 800. Your credit score is calculated using several different criteria that include your payment history, the amount of debt you have, and the length of your credit history.
If you have never used credit, you don't have a credit score, but there's always the chance to build one. Having a good credit score is a vital pillar of financial health. Below, we give you three reasons why it's crucial to maintain a good credit score:
#1 Better Interest Rates:  When you borrow money to purchase a home, a car, or cover an emergency, you pay interest. A higher score usually means a lower interest rate, which means you can spend a lot less spend over time for the loan. If you need to build or increase your credit score, we can help you through our Credit Builder Loan. It has helped people build a healthy credit score with or without credit histories. Interested in paying less for your financial goals? Existing customers can apply for a personal loan with us today!
#2 Access to a Home: Whether you want to purchase your first home or rent an apartment, your credit score may determine whether you can buy or rent the home of your dreams. Typically, the higher your credit score, the more likely you are to have access to an affordable mortgage.  Apply for a personal loan with us, our Credit Builder Loan, and get started on that dream home.
#3 Better Access to Insurance: We need insurance for all sorts of things, like our car, our home, and even our cell phone. Insurance companies use our credit scores to approve our application and determine our monthly premiums: the higher your credit score, the lower your monthly premium. When you have a higher credit score, you can save a lot of money. Each year, insurance providers check your credit score to determine what rates they will charge the following year. So when you apply for a personal loan with us, we can help you keep your credit score high and your premiums low. It's that simple.
Need more reasons to apply for a personal loan? You can find them here. If you still have questions about building credit and its importance, we encourage you to contact our partners at Ariva Inc. and GreenPath. They provide free financial counseling sessions and can point you to the products that best suit your needs. Don't know where to start? Learn more about credit and other financial health-related topics from our partners at Greenpath Financial Wellness.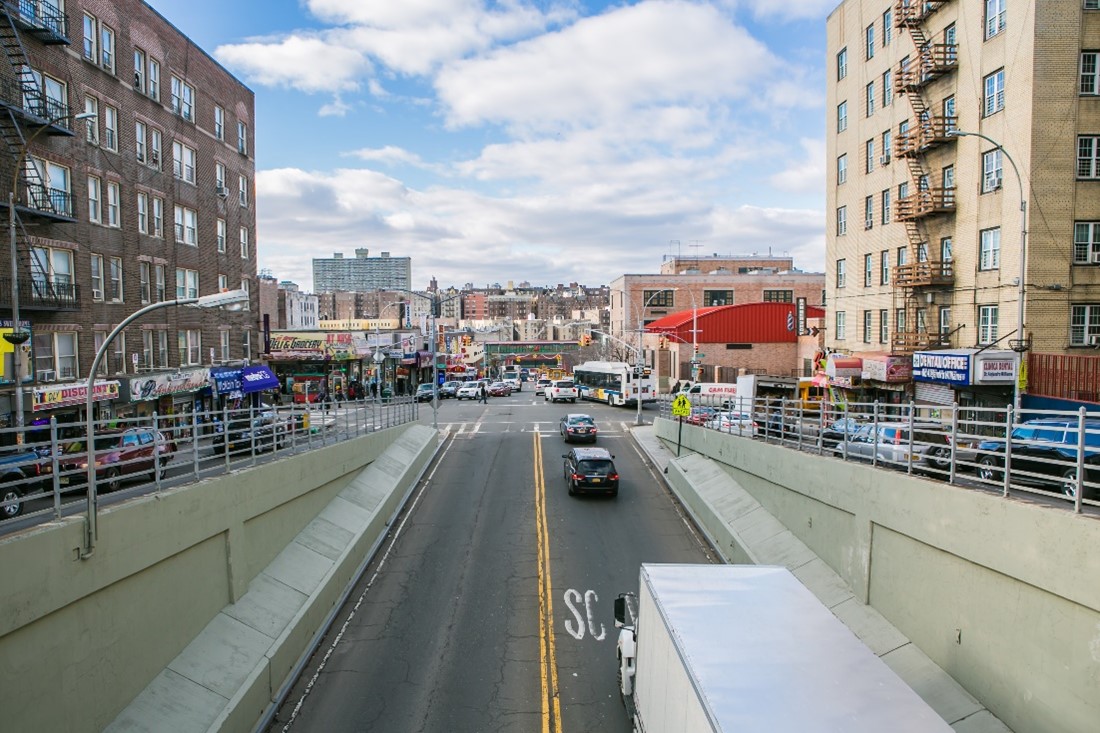 We became the first community bank in The Bronx, New York, in over 30 years on purpose. The Bronx has the highest share of unbanked and underbanked households in New York City. Approximately 21.8% of adults in The Bronx are unbanked, which means they don't have bank accounts. Another 30.5% of adults in The Bronx are classified as underbanked, they have bank accounts, but they also use costly alternatives such as check-cashing stores.
On any given day or time in The Bronx, you will see lines of people standing outside check cashing stores to cash checks, send money, and pay bills – all for a fee.  Many check-cashing stores charge exorbitant rates. Unbanked and underbanked New Yorkers individually spend hundreds, and sometimes, thousands of their hard-earned dollars each year on check-cashing fees. While 2% off a paycheck may not seem like much, it adds up. Instead of saving that money for a rainy day, for example, they spend it on services that can be 100% free.
We know that in areas where there are no banks, check-cashing stores may be the only option.  But, as one of a handful of community banks in The Bronx, New York, we provide a more affordable option: our personal checking account.
Our personal checking account has zero-fee options, and it costs no money to cash a government or payroll check (with a $100 minimum balance), pay a bill online, or send money to your loved ones via Popmoney. Our Green Checking account, for example, offers no maintenance fees with direct deposit and e-statements. When you open a personal checking account, your money is safely housed in your bank account, where you can use it however you please.
We know many people hesitate to open personal checking accounts because they can't afford the minimum deposit. Our personal checking account only requires a $25 minimum deposit.
Check cashing store may be open extended hours, but we offer 24-7 an online banking service and mobile app that allows you to transfer money and pay bills whenever and wherever, at no cost. As for checks, you can make mobile deposits by submitting photos of the front and back of checks on our app.
We believe that financial inclusion is the key to strong and healthy communities; it's the reason why we are one of the few community banks in The Bronx, New York. Providing healthier financial alternatives is the first step towards removing barriers to economic prosperity and long-term wealth building. So we invite you to open a personal checking account with us. Check out our 5 Reasons to Open a Personal Checking Account blog here. Read the 2017 report from NYC's Office of Financial Empowerment here. You can also learn more about our personal checking account here.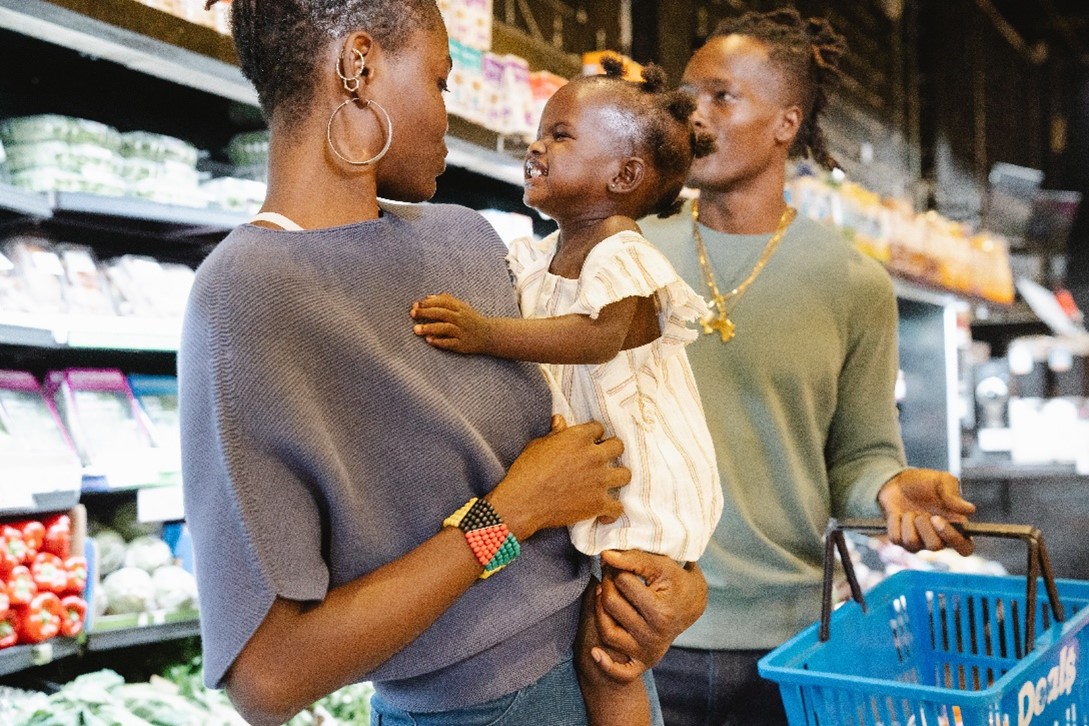 Having an ID is crucial for so many reasons when navigating New York City. However, many young people and foreign-born US residents don't have state or city IDs. Fortunately, New York City offers IDNYC, a municipal identification that allows New York City residents to access various services and programs. We are one of the only New York City banks that has accepted IDNYC as an acceptable form of identification for opening personal checking and personal savings accounts — since the program's inception.
Launched in 2015, IDNYC is the most extensive and most effective municipal ID program in the United States; over 1.4 million New Yorkers use it! A key benefit is that it's accepted widely for everyone – regardless of immigration status. In addition, you can start your banking relationship using IDNYC.
Here are 5 Reasons to Get an IDNYC:
You can open a personal checking account: One common misconception is that you must have a NY State ID or US Passport to open a personal checking account, but that's not true. When you bank with us, you can use an IDNYC to open a personal checking account; it's the perfect tool to get your finances in order.  One example: when you don't have a personal checking account, cashing checks can be expensive. Luckily, cashing checks with our personal checking account is 100%, free and it's one less expense to worry about.
You can start building credit: Sometimes, we need to get a personal loan to accomplish our financial goals. That's why it's so important to develop and have good credit. We accept IDNYC for our consumer lending products. For example, we offer a low-interest rate Credit Builder Loan – up to $1,500 – that can help you build credit. So, use your IDNYC and apply for a personal loan with us today!
You can access government benefits: An ID is required for using NYC government services. While an IDNYC won't let you access federal or state benefits, you can still access city benefits. Some of these services include but are not limited to qualifying for affordable housing through NYC Housing Connect and proving identity for employment and health benefits. It can also be used as a library card. There are so many government services that accept IDNYC, learn about them here.
You save money: If you have an IDNYC, you can get free or reduced admissions into many of our city's museums, theatres, and art galleries. Additionally, you can get discounts at major recreational and entertainments events such as concerts and sports games. That doesn't even include the discounts for prescriptions, transportation, groceries, and more. You can put those personal savings in our personal savings account, which you can also open using your IDNYC. Our personal savings account will keep your money safe and secure. It's a win-win situation.
Your identity is 100% safe: An IDNYC is not an immigration enforcement tool; it is purely an ID you can use to access city services. The city government will never share your private information with immigration enforcement agencies because it prizes your privacy. Additionally, if you are ever the victim of a crime, you can use your IDNYC. The NYPD accepts IDNYC as a valid form of identification and will never contact immigration authorities should you need their services. As it is for you, privacy is of the utmost importance to us.
Have questions? Visit our blog to learn more. Apply for an IDNYC here. For a complete list of IDNYC benefits, click here. Already have an IDNYC and are interested in our services? Click here. Need more reasons to open a personal checking account? Check out our blog on 5 Reasons to Open a Personal Checking Account here.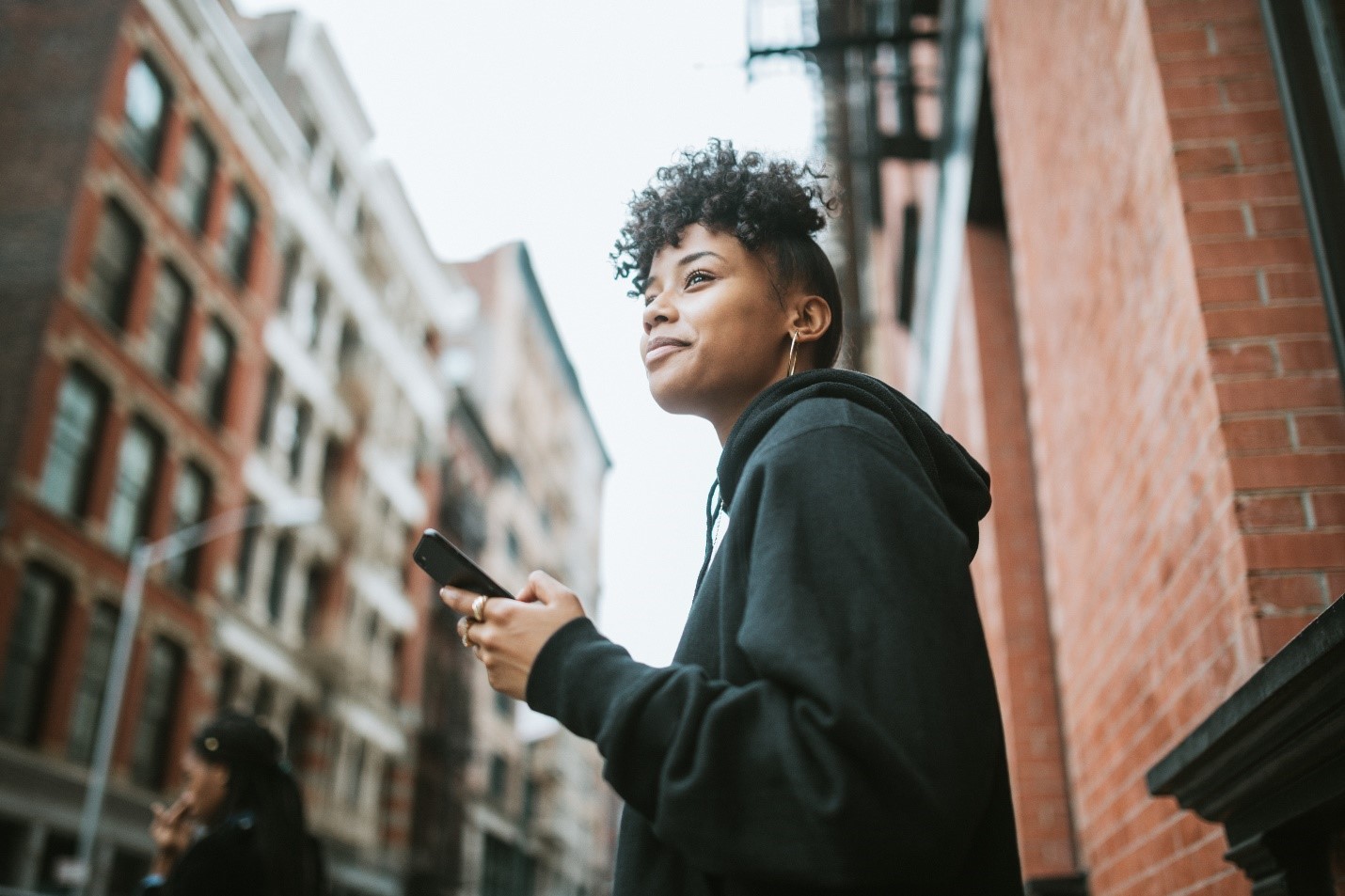 It's never the wrong time to save for the future. Having personal savings that you can dip into for your future or in case of an emergency is the key to a robust financial future. But saving, especially in a pandemic, is not easy. Luckily, we have one of the best savings account options that can help you store cash securely with no added cost. And, thanks to our competitive interest rates, you can grow your personal savings to secure a healthy future.
Your financial freedom is most important to us. That's why we offer several personal savings account options designed with you and your objectives in mind. From a basic savings account to a Roth IRA to a Club savings account, we give you the option to choose one of the best savings accounts and meet your financial goals. But economic freedom is more than having options; it also means having control over your own life.
When you have a lot of personal savings, money becomes less of a constraint. Money guides many aspects of our lives; where we live and go to school is determined by how much money we make and have access to. But, when you have more personal savings, you have more choices. Even if you only put aside $100 a month, it can go a long way; compound interest allows you to earn a return on every dollar saved.
We help our clients increase their financial freedom by offering one of the best savings account rates available. When you deposit your money in one of our personal savings accounts every year, your money increases in value – and you don't have to do a thing! Invest in your future by opening a personal savings account.
Freedom comes in many shapes and forms. Not only does it mean having the ability to choose how you spend your money, but it also means having the ability to choose how you spend your time. For example, waiting in long lines at your local bank branch to manage your personal savings is a hassle. We remove that hassle by offering a 100% online personal savings account.
With our online banking system and app, you have 24/7 access to your personal savings when you want them and when you need them. Having an online personal savings account means you can deposit checks and transfer money all from the comfort of your own home. Managing your time and finances has never been easier. Whether you are saving for retirement or your dream home, we can help.
Don't wait to save; get started on the path to personal and financial freedom by opening a personal savings account today. You can apply for a personal savings account online or contact us to see what options best suit your needs. Questions? Learn more about why we have one of the best personal savings accounts here.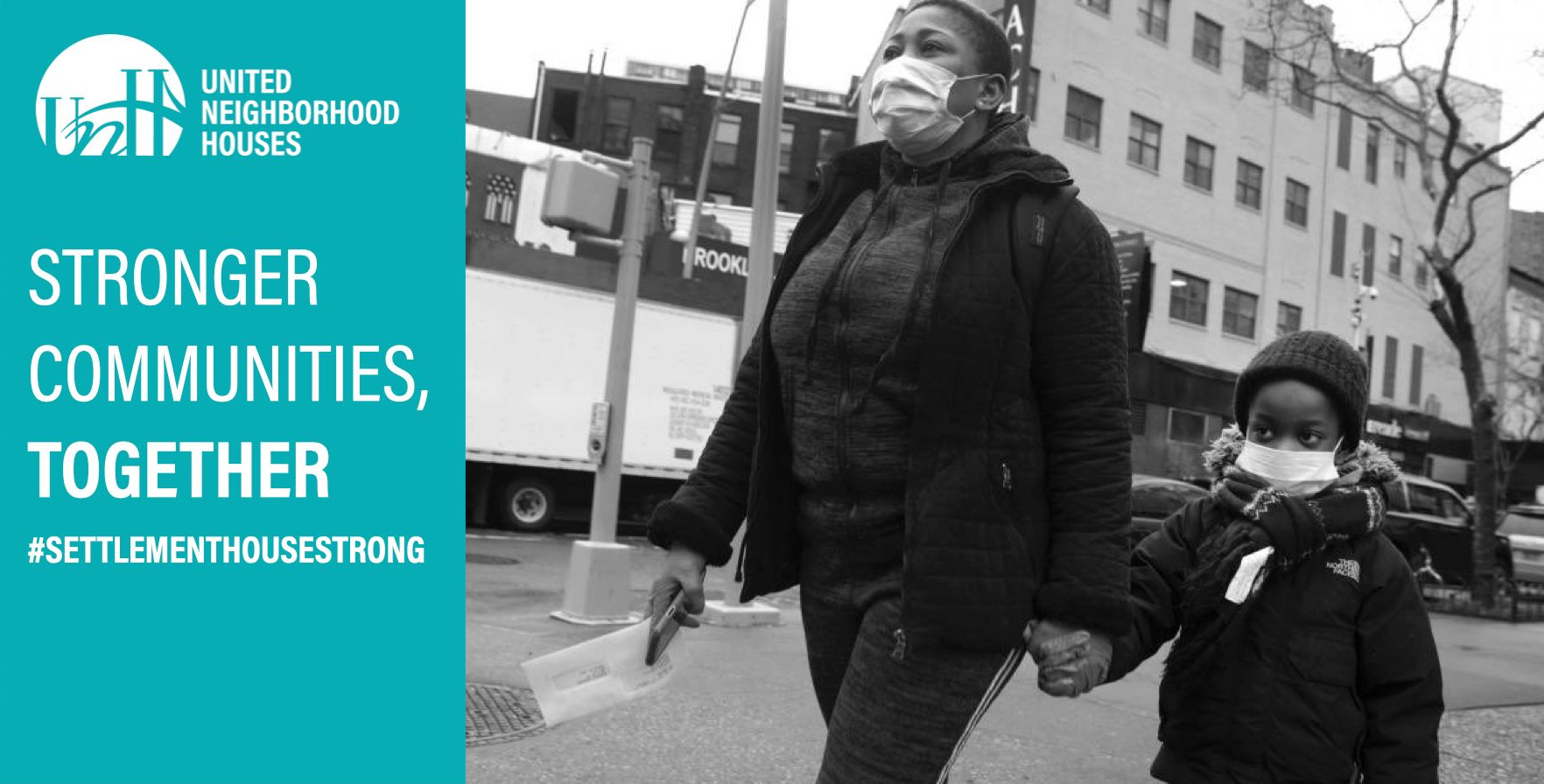 In pre-COVID times, settlement houses worked tirelessly to address inequalities in our communities by providing vital services that include housing assistance, meal delivery, job training, and mental health support. Now, in a pandemic crisis that has both exposed and exacerbated economic, racial, and gender inequality, our city has come to rely on their services more than ever. Thankfully, as they did over 100 years ago in our city's last pandemic, settlement houses have relied on the invaluable advocacy and support of United Neighborhood Houses (UNH) to carry out and improve their work.
Founded at the height of the Spanish flu of 1918-1919, United Neighborhood Houses, has been an organizer for the settlement house movement, working to create stronger communities and long-lasting social change. Today, they represent 45 settlement house member organizations that reach 765,000 New Yorkers annually. But what is a settlement house exactly?
"A settlement house is a nonprofit organization that offers services for all ages, but that also involves the community in its programming," explains Jennifer Weil, Director of External Relations at United Neighborhood Houses. "Settlement houses exist to build strong communities, meaning they offer intergenerational and volunteering programming that depends on community input and engagement. It's an attitude and approach rooted in reciprocity."
Sharing resources is at the core of what settlement houses do – and it's certainly at the center of what UNH does. For example, UNH brings settlement houses together to create forums where members can share their knowledge and expertise to improve their services and practices and advocate for better policies for their communities. And, in the early fog of the pandemic, UNH provided a space to bring people together for clarity and support.
"At the height of the pandemic, we organized hundreds of virtual gatherings so our members could share their experiences and any useful information they learned along the way," says Jennifer. "Our peer groups took on a new urgency as this was a crisis none of us had ever experienced in our lifetimes."
One program some settlement houses recommended was our very own Employee Opportunity Loan Program. Our EOL program allows participating small businesses to provide their employees with access to small-dollar loans­ and free financial counseling. In normal times, we offer this program for companies looking to help their employees build personal savings and credit for the future. However, in an economic crisis where settlement houses were forced to furlough employees, our EOL was a lifeline, helping small businesses retain employees and helping employees bridge immediate gaps in cash flow.
"Our members that have used the Employee Opportunity Loan program can't stop raving about it," says Angela Perry, Director of Member Services. "We've already had seven of our members participate in the program. We are so proud to have played a role in helping our members access the information they need to navigate this pandemic."
We are so lucky to have partners who connect their clients to their local community bank in New York and who share our commitment to supporting mission-driven organizations. As our city continues to recover from this pandemic, UNH's mission to build resilient New York neighborhoods is more crucial than ever. That's why we invite you to join their virtual benefit event, New Yorkers Who Make a Difference, on October 25th at 6:30 pm. You won't regret it.
Learn more about our personal savings account, personal checking account, and small business accounts on our website. We also invite you to see how settlement houses put their mission into action by reading our blog on BronxWorks. Let's work together to make our city stronger.
Spring Bank Staff Profile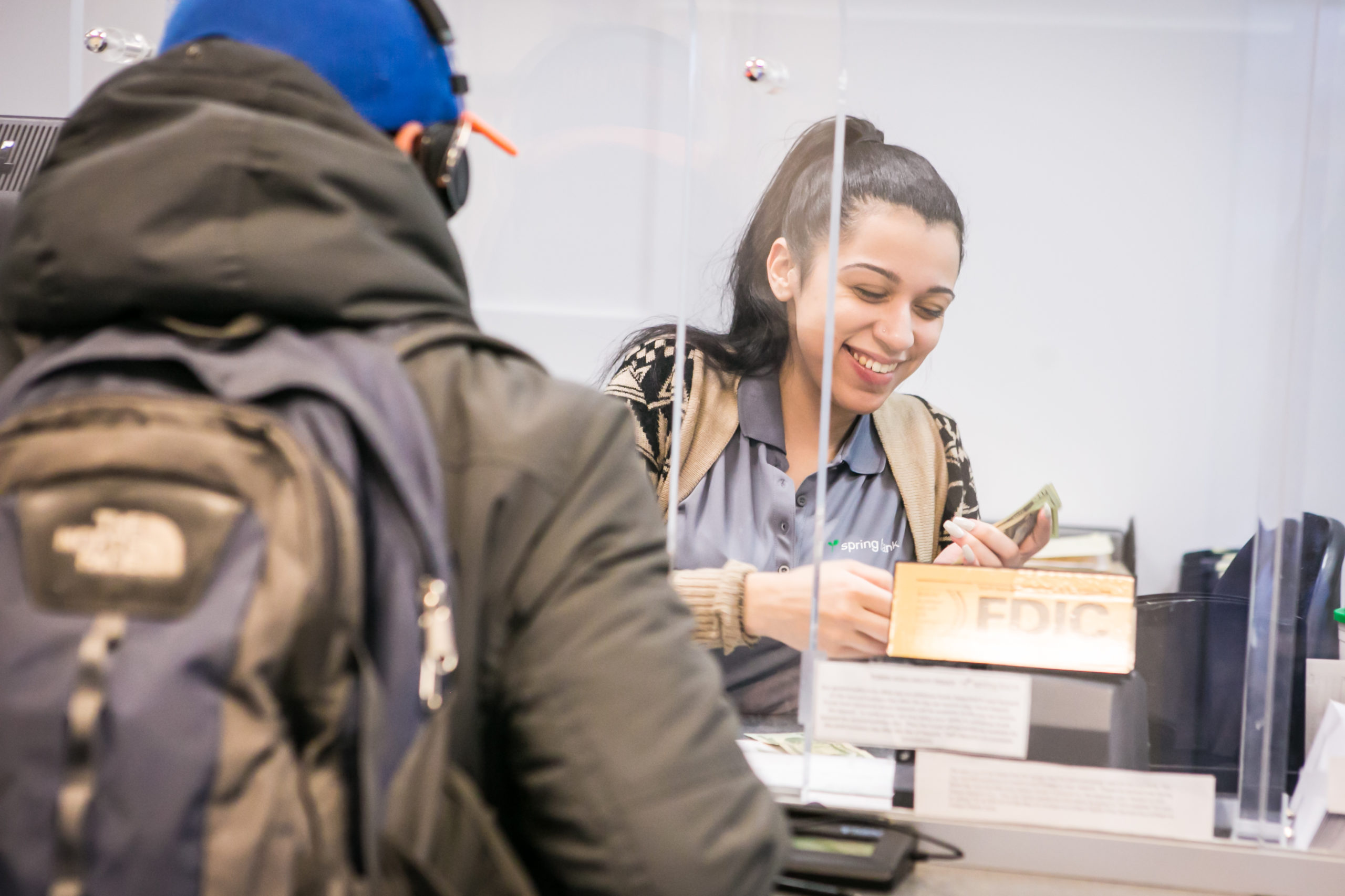 When we became the first bank in The Bronx to headquarter there in decades, we knew that hiring locally was crucial to understanding our customers' needs. Many of our staff at our Bronx branch live and work in The Bronx. It goes back to our belief that the best way to serve our community is by working with the people who know it best. Germarie Medina has lived on 167th St for over 20 years and worked at Spring Bank for four of them.
"I love working for a community bank in my neighborhood," she says. "Not only do I get to interact with many of the people that I grew up with, but I also get to provide them a service that I know will benefit them."
Germarie started working with us as a Teller and then a Greeter when she was a junior in college. She became familiar with our products and helped guide our clients to their needed support in those roles. We were so impressed with her outreach and ease with community members that we offered her an internship in our consumer lending department.
Our consumer lending department offers various personal lending products. One of Germarie's favorite to recommend is our Credit Builder Loan. It allows clients to save while improving their credit score, the two most essential attributes to financial independence. There, Germarie quickly mastered the process of helping underserved community members apply for a personal loan. Still, she also had her first opportunity to address the obstacle we exist to remove – financial illiteracy and exclusion.
"I provided a more human and holistic approach that allowed clients to get the personal loans they needed but could not get elsewhere because of credit and income issues," Germarie explains. "It was a great opportunity because I'm from this community!"
Her passion for The Bronx and ability to help people get a personal loan left an impression. As soon as she graduated, we offered her a position as a Credit Analyst in our commercial lending department. At the time, she was considering a career in investment banking, but the call to serve her community was stronger.
Today, as a Credit Analyst, she uses her local and financial expertise to help our small business and real estate customers access the credit lines and commercial loans they need to accomplish their goals. She also continues to combat the financial illiteracy she first encountered when she was an intern.
"Many of our small business clients lack the financial literacy to apply for our financial products," she says. "But I don't give up on them. Instead, I meet with them one-on-one and offer them personalized services that give them the time and space to bolster their applications, so they can get access to the products they need."
We offer a variety of financial products that aim to stimulate growth and opportunity in The Bronx. Whether it's a personal checking account, a business checking account, or a personal loan, we tailor our products to meet the needs of our community. But the most important thing we offer is our individualized approach.
"Spring Bank's mission is to create a world where all people have opportunity and access to building prosperous futures: I believe I am living proof of Spring Bank's mission," says Germarie.
After witnessing Germarie's impact over the years, we couldn't agree more. Learn more about how we make our mission a reality by reading our staff profile on Barry Mann here. Get a firsthand look at the perks of banking with a community bank by opening a personal checking account or a small business account with us today!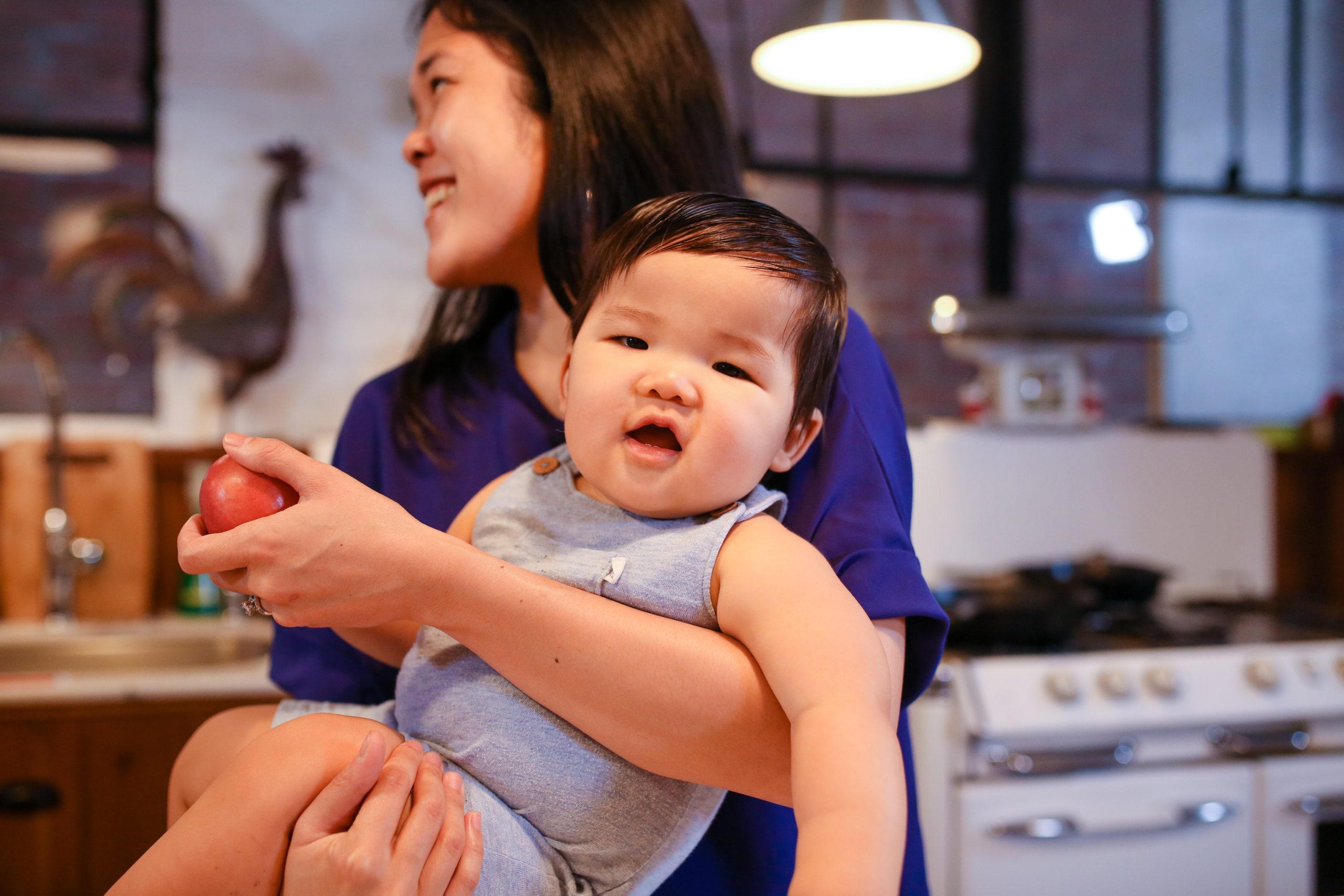 All United States residents, regardless of immigration status, are required by law to pay taxes. In addition, the IRS monitors how much we've spent and how much we've earned. For US citizens and residents, that identification comes in the shape of a nine-digit number called a Social Security Number. In addition to helping us file our taxes, Social Security Numbers are universal identifiers that we use for all sorts of things, such as opening a bank account, applying for a background check, and qualifying for government benefits.
If you are a US resident but are not eligible for a Social Security Number, don't worry, there's an alternative: An Individual Taxpayer Identification Number or ITIN. An ITIN is a nine-digit tax processing number that non-citizens must use to file their taxes with the IRS. While an ITIN does not authorize work in the US or provide eligibility for social security benefits and other government benefits, there are many advantages to having an ITIN. Below, we outline six reasons why you should get an Individual Taxpayer Identification Number:
You can open a personal checking account: One common misconception is that you need a social security number to open a personal checking account, but that's not true. With us, you can use an ITIN to open a personal checking account; it's the perfect tool to get your finances in order.  One example: when you don't have a personal checking account, cashing checks can be expensive; luckily, cashing checks with our personal checking account is 100% free. It's one less expense to worry about. Don't miss out on this benefit, and many more, by applying for an ITIN today!
You can start building credit: Sometimes, we need to get a personal loan to accomplish our financial goals or recover from hard times. That's why it's so essential to build and have good credit. There are numerous banks, including us, that take ITINs for their consumer lending products. We offer a low-interest rate credit building loan –up to $2,500 – that helps you access money when you need it while building credit and savings. So use your ITIN & apply for a personal loan with us today!
You can qualify for tax credits for your children: If you have children with Social Security Numbers and have filed your taxes using an ITIN, you may be eligible for government benefits to support your family. Thanks to the newly expanded Child Tax Credit, parents with kids under the age of six can get up to $3,600 annually, or up to $3,000 annually for kids between 6 and 17. Save your tax refund and build a more secure financial future for your family by opening a personal savings account. We have the best savings account online. Try it now!
You can purchase affordable health insurance for your children: Under the Affordable Care Act, ITIN holders are not eligible to buy health insurance; their US-born children, however, are. To purchase health insurance for their children, parents with ITINs must file their taxes. Then, once the Open Enrollment Period opens, parents can access affordable health insurance for their children. Your health, not just your financial health, is a priority for us. We encourage you to visit healthcare.gov to learn more.
You can save for your retirement: All taxpayers pay into Social Security regardless of immigration status. As of now, ITIN holders are not eligible for Social Security benefits. If, however, you become eligible for a Social Security Number in the future, the government will calculate your benefits using your entire tax record – including the years you paid taxes with an ITIN. And, if you do not become eligible for a Social Security Number, we have options. Our personal savings accounts are compatible with conventional or Roth IRA; they are perfect for looking to grow their money for retirement! The future will be here faster than you know it, don't wait!
Your identity is 100% safe: An ITIN is not an immigration enforcement tool; it is purely a taxing filing tool. The IRS will never share your private information with immigration enforcement agencies because it believes that privacy is the key to tax compliance. For that reason, Section 6103 of the Internal Revenue Code prohibits the IRS from releasing taxpayer information to other government agencies. For you, privacy is of the utmost importance to us; we use the strictest of security measures to protect your personal information. You can trust us!
If you don't have an ITIN, we invite you to contact our partners at Ariva Inc. Ariva is a nonprofit that offers free financial counseling and free tax preparation services for low-income New Yorkers. Not only do they help clients apply for ITIN numbers, but they can answer any questions you might have about filing your taxes, purchasing health insurance, or building wealth.
Have questions? Visit our blog to learn more about our partnership with Ariva and contact them today! Already have an ITIN and are interested in our services? Click here. Need more reasons to open a personal checking account? Check out our blog on 5 Reasons to Open a Personal Checking Account here.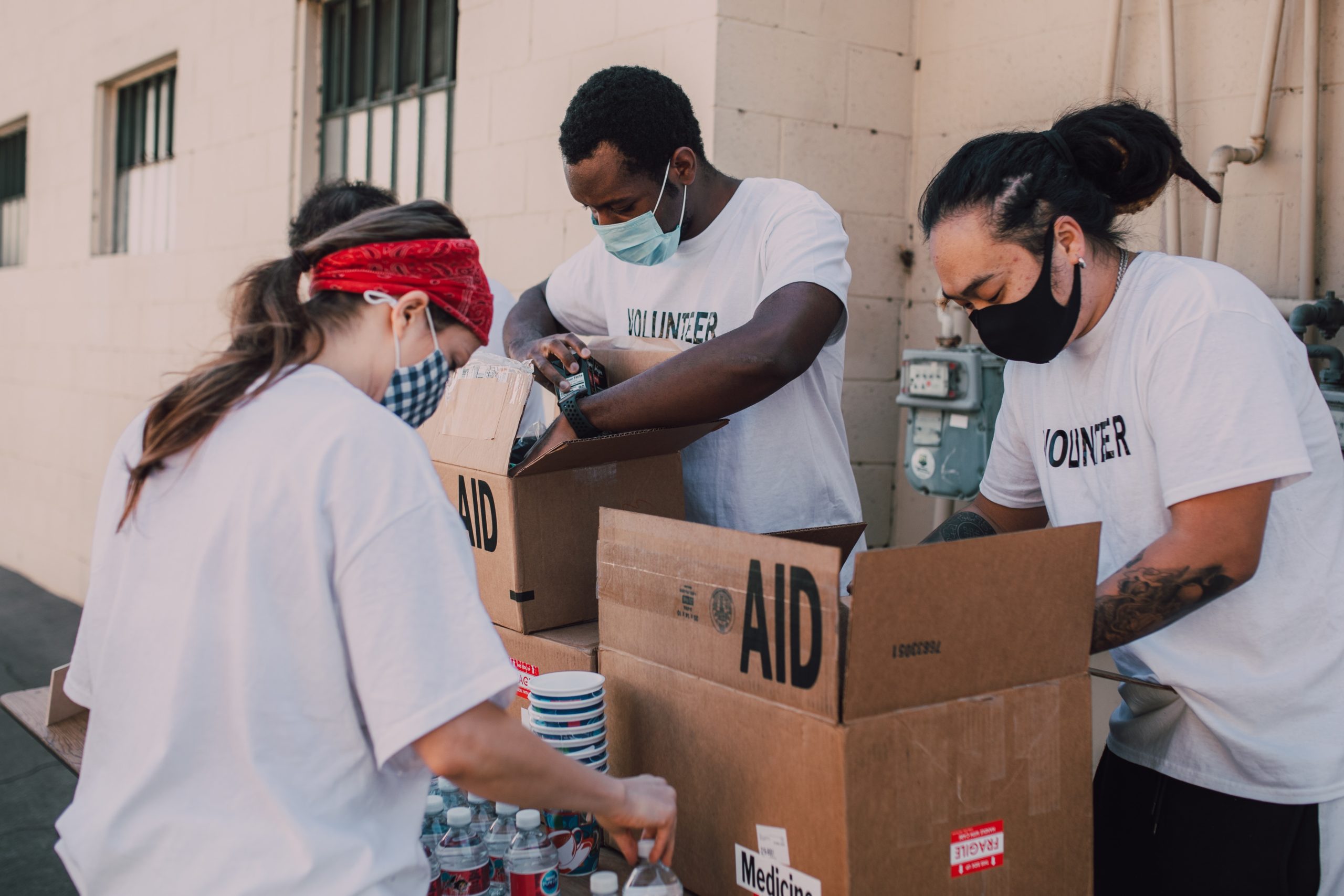 Across the five boroughs, thousands of nonprofits deliver vital services and programs that keep our city safe, healthy, and prosperous. And yet, despite their foundational role in our city, they are too often ignored by large banks. As a community bank in New York City, we see how much our city benefits from nonprofits. That's why we offer a nonprofit checking account that is 100% free and easy to use.
Our nonprofit checking account has no minimum balances, no monthly fees, and no overdraft fees; it's our way of paying it forward. We are grateful for the role of nonprofits in strengthening our communities and helping our neighbors in need. As a mission-driven organization ourselves, we believe one crucial way we can support our community is by offering a nonprofit checking account without fees or hassles that allows you to focus on what matters most, your mission.
We know that running a nonprofit is a 24/7 job because our community's needs are 24/7. The work never stops. That's why our nonprofit checking account is easily accessible through our website or our app. With these settings, you can easily manage your finances from home or while you're on the go. Our nonprofit checking account allows you to have access to your money whenever you need it so you can continue to make a difference in our city.
Throughout the pandemic, nonprofit organizations have been a critical lifeline for our city and community. When people have needed help, nonprofits — like our friends at BronxWorks, The Bronx Health & Housing Consortium, Ariva & many others — have provided it. Yet, despite their crucial role, nonprofits have been among the hardest hit by the pandemic primarily because they have been historically excluded from lending and funding options typically reserved for for-profit businesses. Our nonprofit checking account counters this trend.
In addition to helping you manage your organization's budget, our nonprofit checking account gives you access to our award-winning banking team. Our team can help you find funding and lending opportunities that can help you grow your organization and support its mission. For example, last year, at the height of the pandemic, we secured PPP loans for 53 nonprofits – many of them nonprofit checking account holders – valued at $53 million.
With these funds, nonprofit organizations not only continued to serve our city when it needed it most, but they also retained thousands of jobs. Again, it goes back to our commitment to our city's financial health. As our city begins its long road to recovery, nonprofits will once again play a crucial role. We will continue to support nonprofits in their efforts to rebuild with our nonprofit checking account and specialized lending program.
We invite you to open a nonprofit checking account today. If you are interested, you can also read more about our PPP lending program here. Visit our blog to see how our nonprofit services have helped local nonprofits like The Lehman Center for the Performing Arts and DreamYard.
A Spring Bank Small Business Story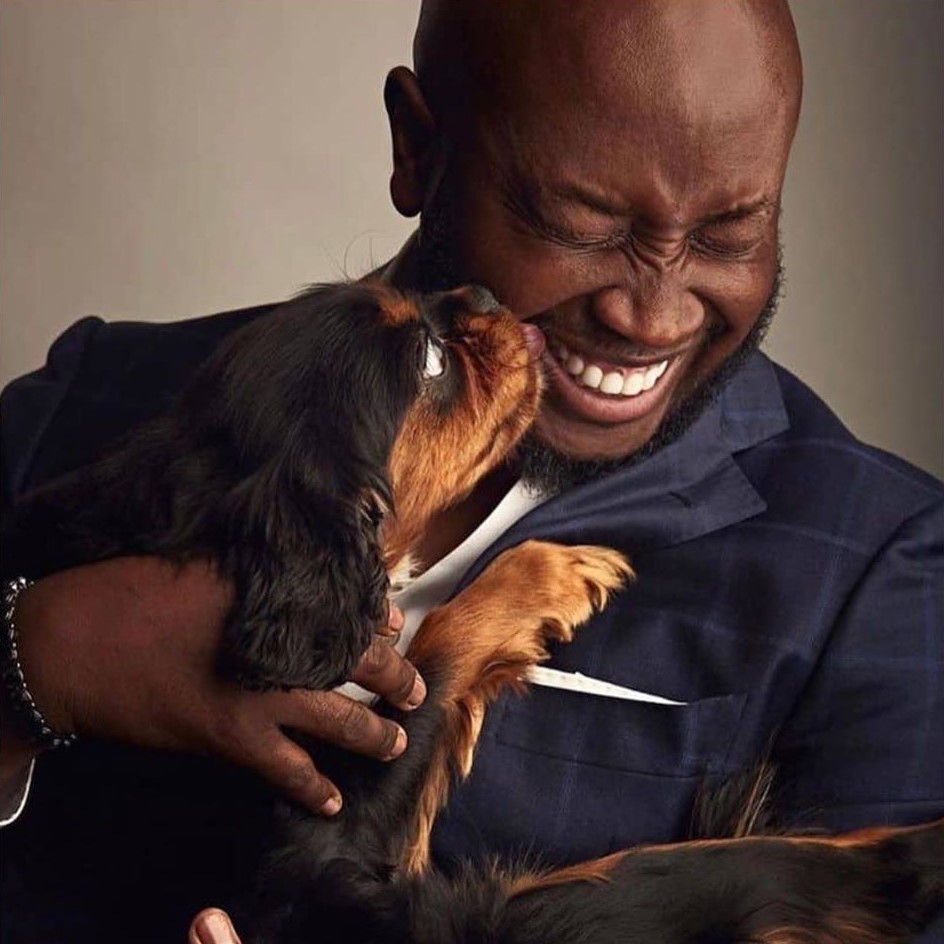 The pandemic has been tough on all of us: Lockdowns, social distancing, and of course, a health crisis are not easy things to navigate. But the pandemic has also been an opportunity, an opportunity to step back, think about our top priorities, and recalibrate. This was certainly the case for Brian Taylor, a small business owner, and dog groomer. Since 2010, he has owned and operated Harlem Doggie Day Spa, a cage-free boarding, daycare, and grooming facility in Harlem.
"Before the pandemic, I had 13 full-time employees and was servicing 500 dogs a month," Brian explains. "I was open seven days a week and planned to expand my hours from 7 am to 9 pm. But then COVID happened, and I lost 90% of my business."
Like so many small businesses in New York City, Harlem Doggie Day Spa was forced to shut its doors. Debts quickly piled up, and soon, personal tragedy hit; Brian lost his uncle and one of his professional mentors to COVID-19. But rather than give up, Brian decided to give back.
"Animals helped so many people get through the pandemic, but many people couldn't afford the pet care they needed," Brian says. "I knew I had to do something, so I began offering free grooming services to people in my Harlem community. I teamed up with local nonprofits to find pet parents in need, but I also began wondering how I could expand my services nationwide."
In April 2020, Brian launched the first "Pup Relief Tour." The idea was to tour different cities across the United States­ to spread awareness about African Americans in the pet industry and to uplift the pet community by offering grooming services at no cost. He was on the road by July 2020 – with $20,000 from crowdfunding and support from the Black Groomers Association.
"We safely set up pop-up pet grooming stations across New York City, Washington DC, Wilmington, North Carolina, Atlanta, and Los Angeles," Brian explains. "In each spot, we invited local groomers to help us groom as many as 200 dogs. So, when the tour concluded, we had over 70 dog groomers join us to rescue and groom over 2000 dogs."
The tour was such a success that Brian turned it into an annual affair. This year, he raised over $75,000 and brought his pet grooming services to Philadelphia, Birmingham, Orlando, Fort Wayne, and Las Vegas; he recruited over 90 groomers and groomed 1461 dogs.
"I've had so much fun doing these tours," Brian says. "I love connecting with people in the industry and giving back. Business is not the same as it used to be. I still have debt. But the tours, along with the support I received from Spring Bank, have given me the motivation to keep working."
Harlem Doggie Day Spa is one of our long-time small business account clients. So, when the pandemic hit, Jason Ohene, who works at our Harlem branch, got to work and helped Brian secure $38,000 in PPP funding to keep the lights on and keep supporting the pet community in New York City beyond.
"With Spring Bank, I had a bank that put me and my business first," Brian says. "My friends who had bank accounts at larger banks did not, and many struggled to secure the PPP funding they needed. But, thanks to Spring Bank, I had nothing to worry about."
The funds have not only helped Harlem Doggie Day Spa stay open, but they have also given a Brian a chance to step back and chart a new, more fulfilling career path.
"After eleven years, my business needed a rebirth. The pandemic gave it to me," Brian says. "I have a smaller staff, and we're grooming fewer dogs. But we're giving our clients a better-quality service. The focus is on deepening our relationships."
As a community-focused bank in New York City, we have seen how relationships are the key to making small ideas into significant change. Thanks to our relationships with mission-driven organizations like Harlem Doggie Day Spa, we have been able to support trailblazing initiatives that put people, and in this case, animals, first. We cannot wait to see how Brian continues to give back and chart new paths for the pet industry.
Build a relationship with us by opening a business checking account with us today! Like Harlem Doggie Day Spa, as a small business account holder, you'll have firsthand access to our banking team, which can help you get access to the financial products you need to grow and transform your business. To learn more about Harlem Doggie Day Spa, visit their website. If you would like to see another Pup Relief Tour, donate to Brian's GoFundMe here. And finally, check out this New York Times feature on Brian's work.