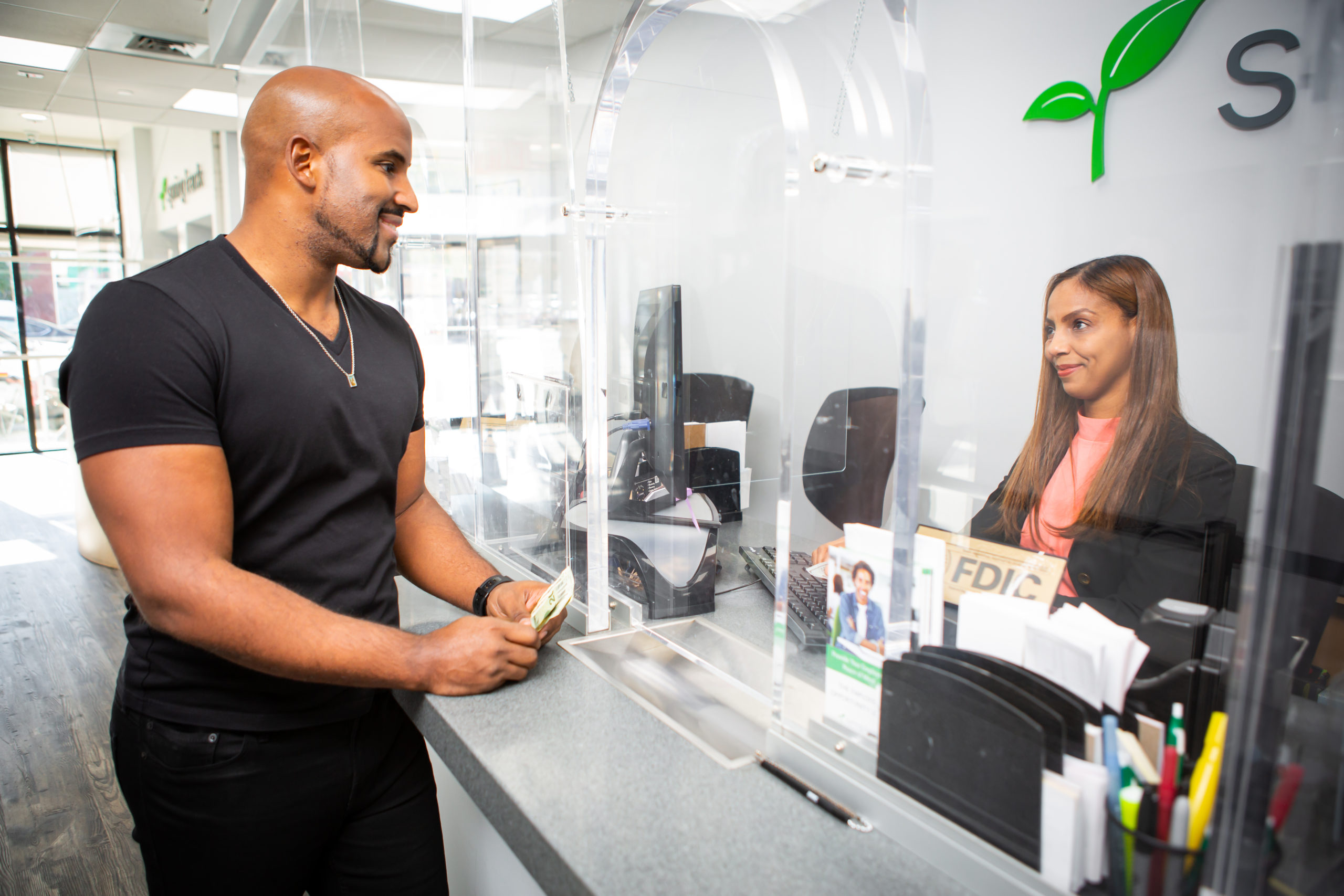 2022 is here. The New Year is always a time for new beginnings. Are you ready to make money resolutions that stick? Eliminating debt, learning new spending habits, or building savings are choices that can change your life. They can affect your entire well-being from your stress levels to your physical & mental health.
It can be overwhelming to know where to begin. To make it possible in the year ahead, we have broken it down. Here are five tips to help you improve your financial health.
Make a Road Map: Set a Goal (and Write It Down)
Goal setting gives you direction. You can decide on your destination and make a plan to get there. This might seem small, but it's not. Not only is goal setting found to be linked to higher achievement and self-confidence but writing down your goal can also make you more likely to succeed.
Be Specific About What You Want, and Why You Want It
Getting clear on your priorities and deciding on a specific goal are two keys to success. When it comes to your money and your financial situation, set aside some time to reflect on what you really want to accomplish – and be specific.
Ask yourself three "W" questions:
What do you want to accomplish?
When will you achieve it?
Why does it matter to you?
Visualizing a dollar amount can lead to success, whether it's a specific figure to reach in your personal checking or savings accounts or earn in the year ahead. Keep that figure active by writing it down or tracking it in an app.
A real dollar amount makes for a real goal. Give yourself a deadline while you're at it, to motivate you even further.
Be Positive and Realistic
Goals can challenge you and help you grow.  Choosing a goal that is attainable is another important part of success.
Let's say you've chosen a clear goal with a positive outcome such as: "In five years, I will be debt free. I will pay off my entire debt of $12,000 so that I can focus on enjoying my family instead of worrying about money."
Be sure it's a realistic goal based on your specific situation. Given your income, debts, and expenses, is it realistic to put away $200 toward your goal each month? Is it possible to pay it off even faster by spending $250 a month? Or does your budget only allow for $100?
Staying positive and being realistic shows you how much you can devote to sticking to achieving your goal.
Keep and Celebrate Milestones
Making your goal measurable will help it stick. Keeping track of your progress can help you stay focused and motivated. Tracking progress on an app, spreadsheet, or a simple notebook helps you see your future getting closer and closer.
Break your goal into smaller milestones. This makes it easier to see your progress and it is less intimidating. For example, a mini resolution might be to pay off one credit card or open a new business bank account. Making smaller changes over time is often easier than trying to make a massive change all at once.
Celebrate your success along the way. Celebrating wins actually "trains your brain" by reinforcing your new habits, which in turn makes it easier to stay on track if you hit a bump in the road at some point.
Make (and Work) the Plan
Money resolutions often go by the wayside if they serve as a goal without a plan. A plan outlines how you will accomplish your goal.
Keep it simple. The plan might define how much you will spend toward your goal, how often you'll make deposits on it, and the method you'll use to transfer money toward your goal. For instance, automating monthly payments or savings goals has proven to help people stick with money resolutions.
Choose one habit to change at a time. For example, if you need to reduce your credit card spending or apply for a credit builder loan, focus on making that change as your first milestone. Then move on to setting money aside for payoff.
Ready to Make Money Resolutions That Stick?
There's good news – you don't have to go it alone! Our partners at GreenPath Financial Wellness specialize in helping people get out of debt and improve their financial wellness. All of our customers can take advantage of their financial resources and financial counseling for free.   Learn more about our partnership with GreenPath or how you can start saving with us today. Open a Green Checking account or Personal Savings account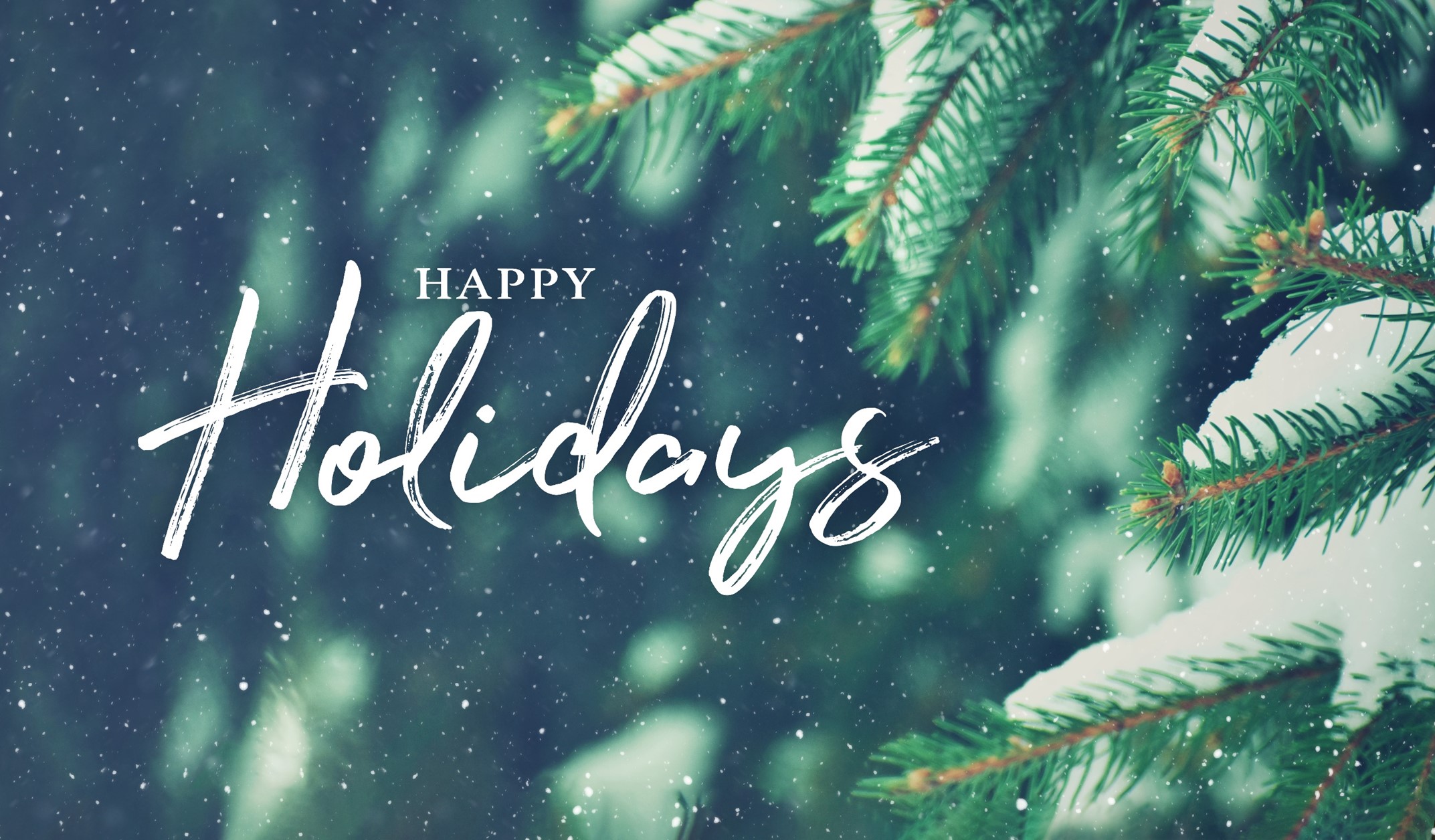 Dear Community,
There's no place like New York, and there's no one like a New Yorker. We are proud to be a community bank in the greatest city in the world. #NewYorkStrong
Please note that on December 24th, our branches will close at 2 PM and will be closed on December 25th in honor of the Christmas holiday. Our regular branch hours resume Monday, December 27th at 9 AM.
We wish you all — our partners, clients, and customers a happy & healthy holiday season! 🌲
The Team at spring bank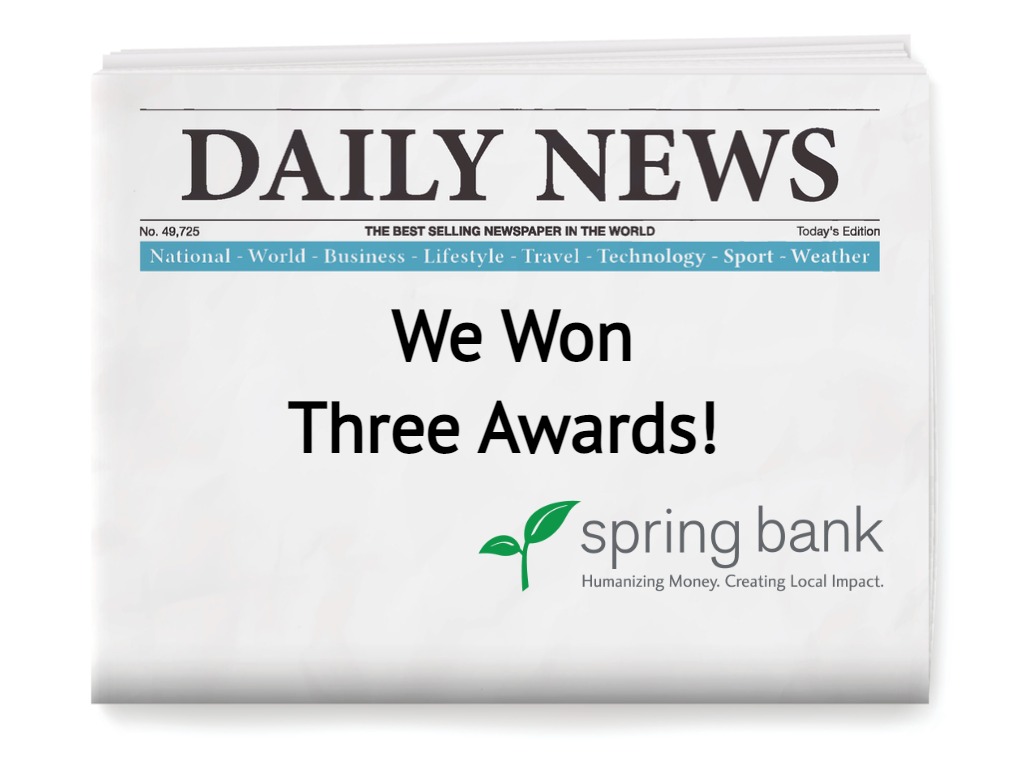 Proud to Be Included in the U.S. Treasury's Emergency Capital Investments Program and a Recipient of New Awards from the Treasury's Community Development Financial Institution (CDFI) Fund.
Did you know that we're a Community Development Financial Institution (CDFI)? It's a special designation by the United States Treasury. As a CDFI, our goal is to generate growth and create economic opportunities in The Bronx and New York City by providing affordable access to banking products and services for residents and businesses.
Emergency Capital Investments Program
We're are thrilled to share that on Tuesday, December 14th, the U.S. Department of the Treasury announced a total of $8.7 billion in Emergency Capital Investment Program (ECIP) investments offered to 186 community financial institutions—including us!
The upcoming ECIP investment will help us expand lending to small businesses, real estate projects, and consumers, focusing on those disproportionately impacted by the economic effects of the COVID-19 pandemic. So please keep your eyes on this blog for a lot more to come about how we'll use this transformational investment.
According to the Community Banker Development Association:
"These historic investments are critical to the ongoing efforts of CDFI banks to respond to the economic impacts of the COVID-19 pandemic on distressed and underserved communities and people. Together, they represent more capital than has been made available as awards over the entire life of the CDFI Fund program."
And there's more! We are also excited to announce that we are again the recipient of not one but two CDFI awards! Both of these awards help us invest even more in our communities so you and your families can be financially resilient even when the going gets tough.
Small Dollar Loans
This year, the CDFI Fund launched the Small Dollar Loan Program. This brand-new program was created to help certified CDFIs like us expand access to financial products. We want our customers to build credit, access affordable capital, gain greater access to the mainstream financial system, and avoid high-cost predatory loan products.
The Small Dollar Loan fund will help us reach new employers and employees via our Employee Opportunity Loan Program. And in 2022, they will also have access to our new E-Bike loan, designed to help NYC frontline workers enjoy easier, cheaper, and healthier commutes.
Financial Assistance Grant
 "Spring Bank is pleased to again be a recipient of a CDFI FA award that will help the bank expand small business lending in The Bronx and across New York City." – Akbar Rizvi Spring Bank's Chief Lending Officer
Last but not least, we also received a Financial Assistance Grant from the CDFI Fund. A total of $180.3 million was awarded to 265 CDFIs across the country to increase lending and investment activity in low-income and economically distressed communities.
"Spring Bank is pleased to be a continued recipient of a CDFI FA award that will help the bank expand small business lending in The Bronx and across New York City," says Albar Rizvi, our Chief Lending Officer.
 We know that small business owners are the backbone of our city, and we look forward to growing our Small Business Lending options to help our customers and neighbors grow their businesses. Not sure where to start? Check out our small business accounts & our business checking accounts.
Want to learn more? Read more about our Employee Opportunity Loan program. Learn about the Equitable Commute Project. Check out our mission as one of the only community banks in ny. Find out what makes us here at Spring Bank the best bank in NYC!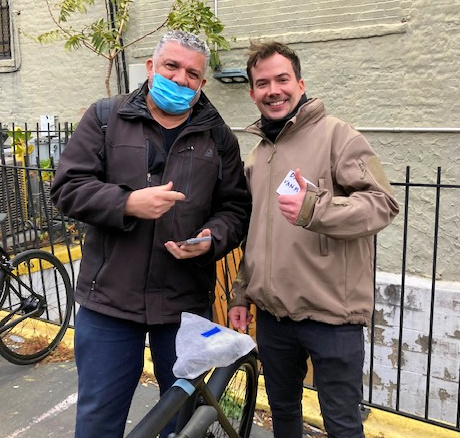 We have exciting news!
In 2022, we will be expanding our Employee Opportunity Loan Program to include an E-bike loan option. This week, we "soft"  launched the Equitable Commute Project (ECP), a partnership between NYU, the Hope Program, Electric Avenue, and Transportation Alternatives. Together, we distributed the first of what will ultimately be 5000 discounted E-bikes to NYC essential workers, with Spring Bank providing an affordable small-dollar loan to fill any funding gaps.
Formed at the height of the pandemic in July 2020, the Equitable Commute Project addresses the need for safe and accessible commuting for essential workers. According to a recent report from the Office of the NYC Comptroller, one million frontline workers in New York City commute across the five boroughs, and a quarter of those folks earn less than $54,000 a year. They also often live in "transportation deserts" in New York City, where residential locations are distant from train stations or bus stops.
Marianna Koval, the Director of Invest NYC and the SDG Center for Sustainable Business, and her team at the NYU Stern School of Business are founding members of the Equitable Commute Project. They quickly realized that many essential workers could buy E-bikes, an affordable and time-saving solution for daily commuting — with a bit of capital support.
"We know that for many New York City residents, the impediments to biking to work as a viable option is the financial capital and the access to the capital to purchase a bike," says Marianna. "We are beyond grateful for the emerging partnership of Spring Bank, a B Corp bank in NY, and CDFI!"
Through an introduction from Paul Lipson, founder of Barretto Bay Strategies,  we met Marianna and her team at NYU. We worked quickly to create an affordable E-bike loan product –through our Employee Opportunity Loan Program — to support the Equitable Commute Project.
Read more about the beginnings of this project via a financial inclusion grant we were awarded from Empire State Development this fall. Check out our Employee Opportunity Loan Program, and stay tuned for more details soon about how your organization can sign up for the E-bike Loan Program in 2022. Learn more about Equitable Commute Project. You can also check out our personal savings account and small business accounts options.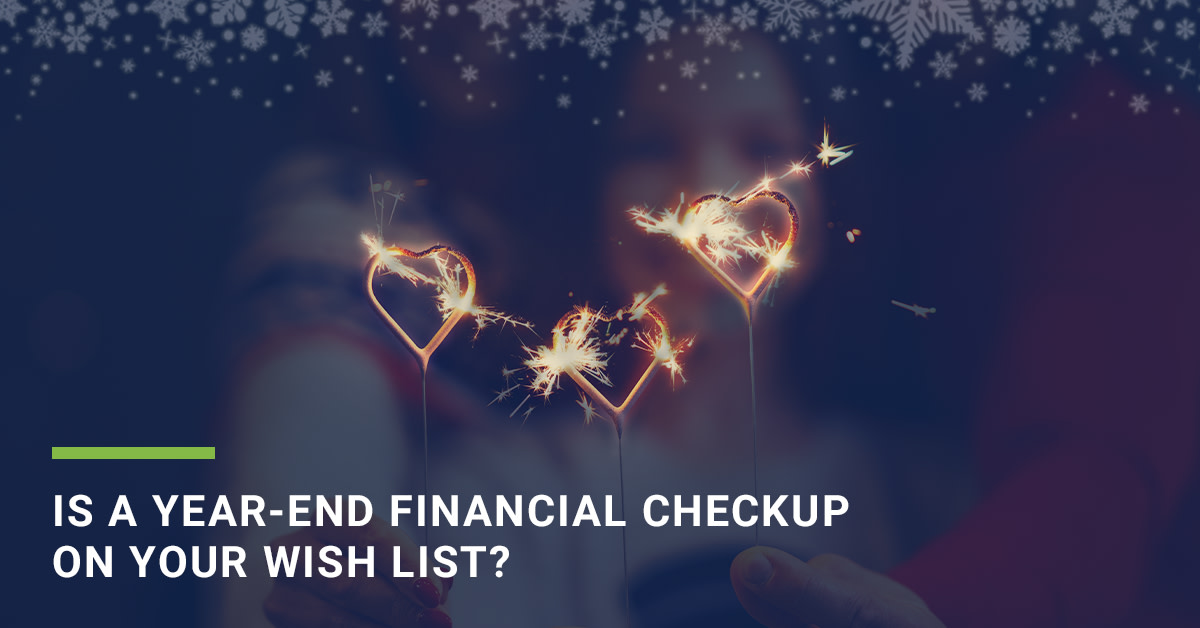 We are proud to announce a partnership with GreenPath that provides our customers access to their excellent financial education resources. GreenPath is a national nonprofit focused on financial wellbeing for everyone, and their mission is to empower people to lead financially healthy lives.
GreenPath has been in operation for over sixty years, helping people build financial health and resiliency. Knowing that financial wellness allows people to pursue their dreams, GreenPath envisions a world where people are ready for life's ups and downs with all the tools needed to accomplish financial goals.
They can act as a guide for people experiencing a financial crisis, including overwhelming debt, foreclosure, bankruptcy, or credit challenges. Having supported individuals since 1961 through various financial challenges and journeys, they are well-equipped to help solve problems with many free financial tools.
GreenPath was one of the first agencies that the U.S. Department of Housing and Urban Development (HUD) approved to conduct financial counseling services. And they were one of the first agencies approved by the Department of Justice to provide bankruptcy and education services. In addition, their reputation as a dependable partner allows customers to feel confident that the team at GreenPath is working with their interests in mind.
Financial goals can become achievable with the right plan and support in place. GreenPath uses a human-centered approach coupled with manageable goals and creative strategies to go beyond simple credit counseling. Knowing that you can reach out to a real person to consult with ensures peace of mind. GreenPath's National Foundation for Credit Counseling (NFCC)-certified counselors provide options for managing credit card debt, student loans, and homeownership.
We hope that you, our customers, will explore GreenPath's many free resources and opportunities, ranging from financial counseling to housing services and online learning. With an affordable loan like our Credit Builder Loan and GreenPath services, we can help you on the journey to building healthy credit. We hope that you will take advantage of these beneficial programs and use GreenPath's tools to achieve and maintain financial wellness for you and your family. Whether you have a personal savings account, a business checking account, a personal loan, or any of our other options, you will likely find GreenPath's services helpful.
Check out GreenPath's full range of resources. Learn more about building a healthy credit score. And find out how the Spring Bank Savings Account and Credit Builder Loan will help you achieve your financial goals, too.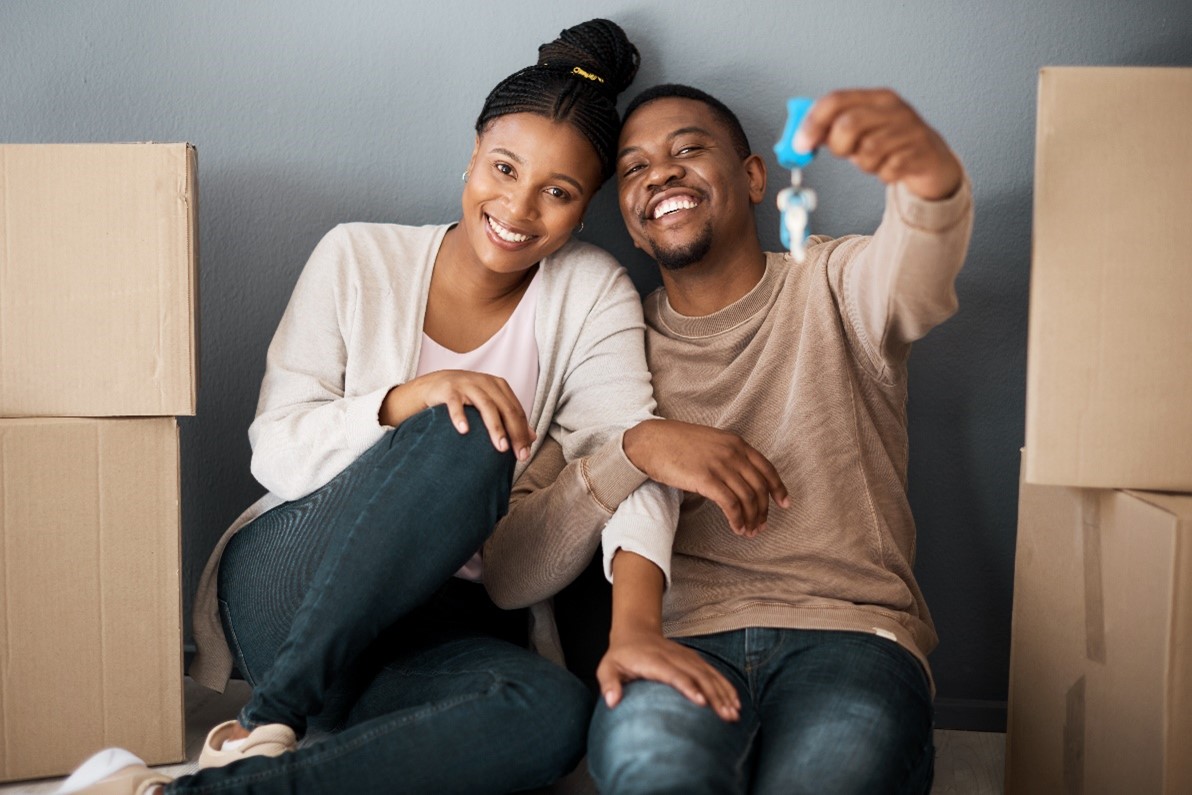 Perhaps you, like many of us, find credit confusing. Maybe you aren't familiar with credit and its uses — perhaps you have never had access to beneficial information, getting conflicting advice, or are new to our financial system.
While we all know that a credit score enables us to borrow money to purchase goods or services we need now and pay that money back in the future, we might not know exactly what a lender looks for to gauge whether we will pay back the money on time. And we may not always recognize the actual cost of borrowing. For example, one way lenders gauge whether we are a safe bet when we apply for a personal loan is by using our credit score as a measure. But what is a credit score exactly?
A credit score is a three-digit number between 350 and 800. Your credit score is calculated using several different criteria that include your payment history, the amount of debt you have, and the length of your credit history.
If you have never used credit, you don't have a credit score, but there's always the chance to build one. Having a good credit score is a vital pillar of financial health. Below, we give you three reasons why it's crucial to maintain a good credit score:
#1 Better Interest Rates:  When you borrow money to purchase a home, a car, or cover an emergency, you pay interest. A higher score usually means a lower interest rate, which means you can spend a lot less spend over time for the loan. If you need to build or increase your credit score, we can help you through our Credit Builder Loan. It has helped people build a healthy credit score with or without credit histories. Interested in paying less for your financial goals? Existing customers can apply for a personal loan with us today!
#2 Access to a Home: Whether you want to purchase your first home or rent an apartment, your credit score may determine whether you can buy or rent the home of your dreams. Typically, the higher your credit score, the more likely you are to have access to an affordable mortgage.  Apply for a personal loan with us, our Credit Builder Loan, and get started on that dream home.
#3 Better Access to Insurance: We need insurance for all sorts of things, like our car, our home, and even our cell phone. Insurance companies use our credit scores to approve our application and determine our monthly premiums: the higher your credit score, the lower your monthly premium. When you have a higher credit score, you can save a lot of money. Each year, insurance providers check your credit score to determine what rates they will charge the following year. So when you apply for a personal loan with us, we can help you keep your credit score high and your premiums low. It's that simple.
Need more reasons to apply for a personal loan? You can find them here. If you still have questions about building credit and its importance, we encourage you to contact our partners at Ariva Inc. and GreenPath. They provide free financial counseling sessions and can point you to the products that best suit your needs. Don't know where to start? Learn more about credit and other financial health-related topics from our partners at Greenpath Financial Wellness.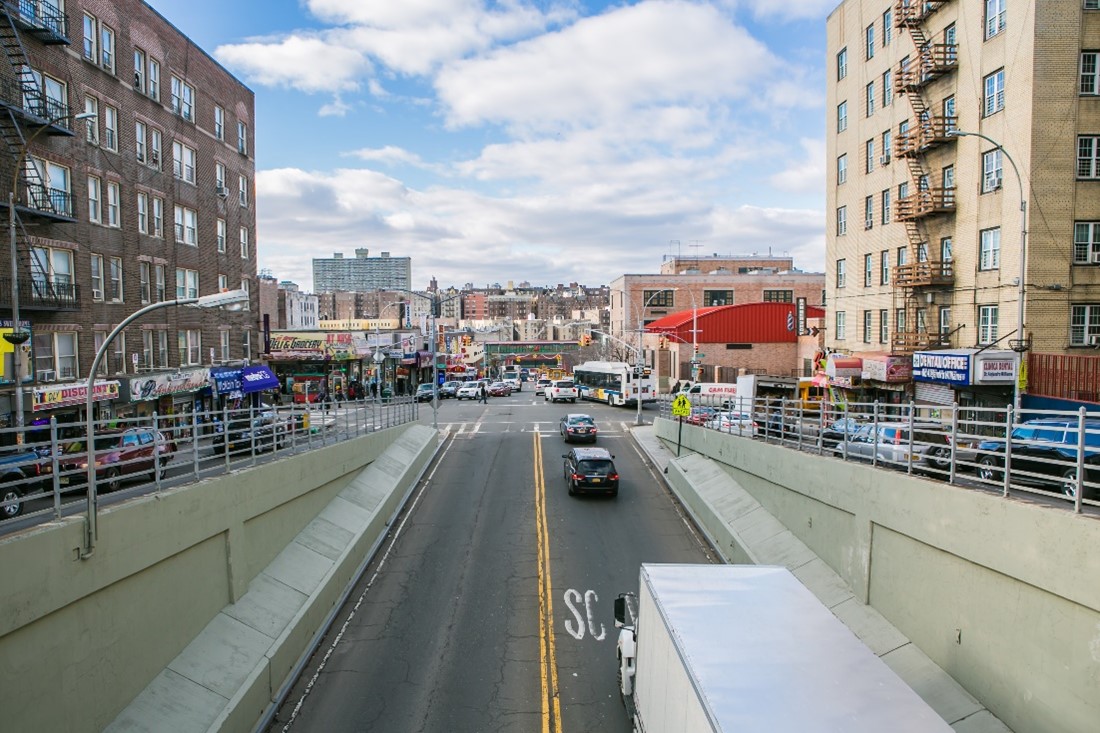 We became the first community bank in The Bronx, New York, in over 30 years on purpose. The Bronx has the highest share of unbanked and underbanked households in New York City. Approximately 21.8% of adults in The Bronx are unbanked, which means they don't have bank accounts. Another 30.5% of adults in The Bronx are classified as underbanked, they have bank accounts, but they also use costly alternatives such as check-cashing stores.
On any given day or time in The Bronx, you will see lines of people standing outside check cashing stores to cash checks, send money, and pay bills – all for a fee.  Many check-cashing stores charge exorbitant rates. Unbanked and underbanked New Yorkers individually spend hundreds, and sometimes, thousands of their hard-earned dollars each year on check-cashing fees. While 2% off a paycheck may not seem like much, it adds up. Instead of saving that money for a rainy day, for example, they spend it on services that can be 100% free.
We know that in areas where there are no banks, check-cashing stores may be the only option.  But, as one of a handful of community banks in The Bronx, New York, we provide a more affordable option: our personal checking account.
Our personal checking account has zero-fee options, and it costs no money to cash a government or payroll check (with a $100 minimum balance), pay a bill online, or send money to your loved ones via Popmoney. Our Green Checking account, for example, offers no maintenance fees with direct deposit and e-statements. When you open a personal checking account, your money is safely housed in your bank account, where you can use it however you please.
We know many people hesitate to open personal checking accounts because they can't afford the minimum deposit. Our personal checking account only requires a $25 minimum deposit.
Check cashing store may be open extended hours, but we offer 24-7 an online banking service and mobile app that allows you to transfer money and pay bills whenever and wherever, at no cost. As for checks, you can make mobile deposits by submitting photos of the front and back of checks on our app.
We believe that financial inclusion is the key to strong and healthy communities; it's the reason why we are one of the few community banks in The Bronx, New York. Providing healthier financial alternatives is the first step towards removing barriers to economic prosperity and long-term wealth building. So we invite you to open a personal checking account with us. Check out our 5 Reasons to Open a Personal Checking Account blog here. Read the 2017 report from NYC's Office of Financial Empowerment here. You can also learn more about our personal checking account here.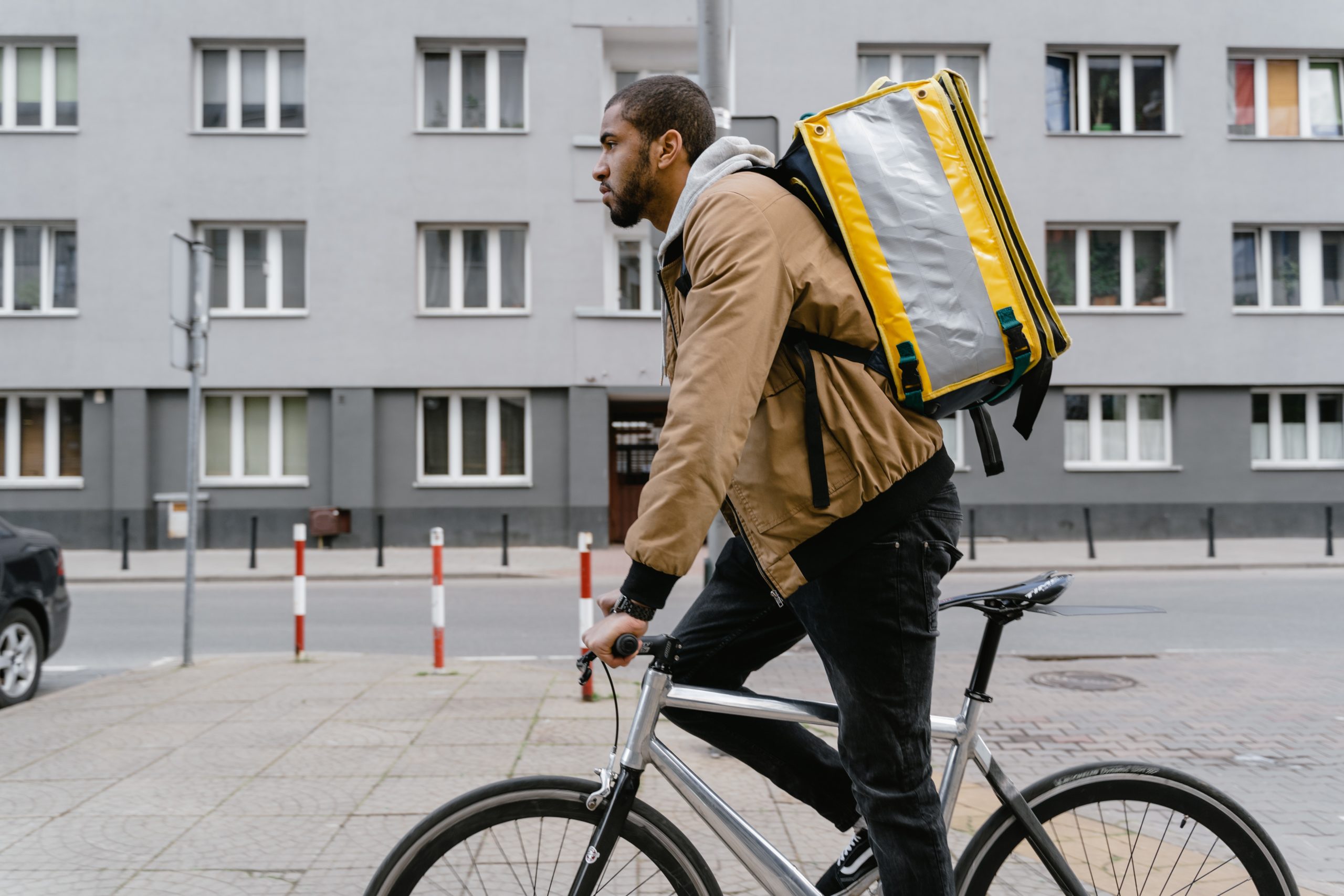 We have exciting news! We are one of 31 U.S. Treasury Community Development Financial Institutions (CDFIs) awarded a financial inclusion grant from The New York State Department of Financial Services and Empire State Development (ESD).
With a multi-year $25 million state commitment, the NYS CDFI Fund will provide resources for the state's CDFIs to support the delivery of affordable financial products and services and financial literacy programming across New York State.
"The pandemic demonstrated that financial health and resilience must be built from the ground up, and New York's CDFIs continue to be an essential building block to ensuring our recovery benefits those most affected," said Acting Superintendent of Financial Services Adrienne A. Harris in a recent press release from ESD. "The distribution of these grants is a testament to what can be achieved when government works across agencies and community banks to benefit the people they serve."
We will put this award right to work for New York City! The financial inclusion grant will expand our successful, award-winning Employee Opportunity Loan Program, adding access to affordable capital for micromobility loans for electric bikes and scooters for Essential Workers. We currently partner with 28 employers in our Employee Opportunity Loan Program, which offers credit to employees with no minimum credit score requirement and access to free financial counseling. Participants can also strengthen their financial health and open a personal checking account or a personal savings account with us.
In partnership with the Equitable Commute Project and New York City employers, we will provide the lending needed to secure electric commute options for frontline New York City workers by increasing ownership of micromobility. The rollout is set for this November. Melanie Stern, our Director of Consumer Lending, leads the effort.
"ESD recognizes that CDFI's serve a critical role in ensuring New Yorkers access to affordable credit. We are so pleased to launch our micomobility lending with the support of this CDFI award," says Melanie. "As a Bronx-based financial institution whose employees live in the borough, we understand the commuting costs and challenges facing essential workers. In partnership with the Equitable Commute Project's members like Transportation Alternatives and NYU's Center for Sustainable Business, we have designed a product that will increase affordable access and will build on the success of our existing Employee Opportunity Loan program."
Read more about the Equitable Commute Project. Check out the list of Community Development Financial Institutions receiving financial inclusion awards from ESD & read the press release here. Learn more about our Employee Opportunity Loan Program and what makes us one of the best banks in The Bronx, NY!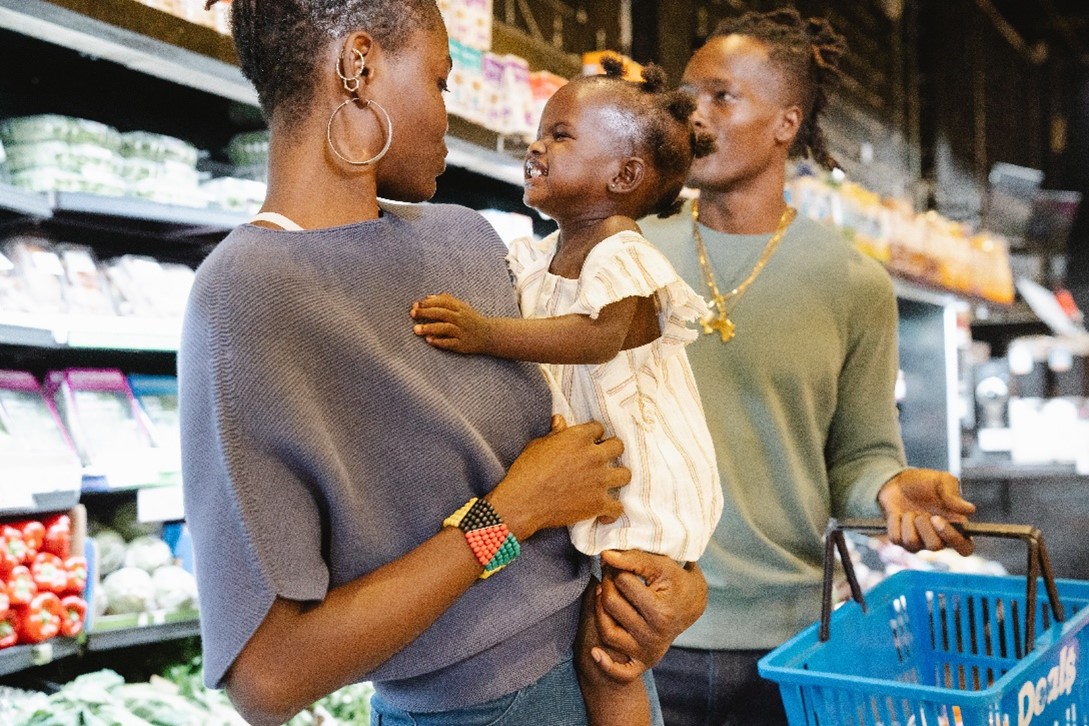 Having an ID is crucial for so many reasons when navigating New York City. However, many young people and foreign-born US residents don't have state or city IDs. Fortunately, New York City offers IDNYC, a municipal identification that allows New York City residents to access various services and programs. We are one of the only New York City banks that has accepted IDNYC as an acceptable form of identification for opening personal checking and personal savings accounts — since the program's inception.
Launched in 2015, IDNYC is the most extensive and most effective municipal ID program in the United States; over 1.4 million New Yorkers use it! A key benefit is that it's accepted widely for everyone – regardless of immigration status. In addition, you can start your banking relationship using IDNYC.
Here are 5 Reasons to Get an IDNYC:
You can open a personal checking account: One common misconception is that you must have a NY State ID or US Passport to open a personal checking account, but that's not true. When you bank with us, you can use an IDNYC to open a personal checking account; it's the perfect tool to get your finances in order.  One example: when you don't have a personal checking account, cashing checks can be expensive. Luckily, cashing checks with our personal checking account is 100%, free and it's one less expense to worry about.
You can start building credit: Sometimes, we need to get a personal loan to accomplish our financial goals. That's why it's so important to develop and have good credit. We accept IDNYC for our consumer lending products. For example, we offer a low-interest rate Credit Builder Loan – up to $1,500 – that can help you build credit. So, use your IDNYC and apply for a personal loan with us today!
You can access government benefits: An ID is required for using NYC government services. While an IDNYC won't let you access federal or state benefits, you can still access city benefits. Some of these services include but are not limited to qualifying for affordable housing through NYC Housing Connect and proving identity for employment and health benefits. It can also be used as a library card. There are so many government services that accept IDNYC, learn about them here.
You save money: If you have an IDNYC, you can get free or reduced admissions into many of our city's museums, theatres, and art galleries. Additionally, you can get discounts at major recreational and entertainments events such as concerts and sports games. That doesn't even include the discounts for prescriptions, transportation, groceries, and more. You can put those personal savings in our personal savings account, which you can also open using your IDNYC. Our personal savings account will keep your money safe and secure. It's a win-win situation.
Your identity is 100% safe: An IDNYC is not an immigration enforcement tool; it is purely an ID you can use to access city services. The city government will never share your private information with immigration enforcement agencies because it prizes your privacy. Additionally, if you are ever the victim of a crime, you can use your IDNYC. The NYPD accepts IDNYC as a valid form of identification and will never contact immigration authorities should you need their services. As it is for you, privacy is of the utmost importance to us.
Have questions? Visit our blog to learn more. Apply for an IDNYC here. For a complete list of IDNYC benefits, click here. Already have an IDNYC and are interested in our services? Click here. Need more reasons to open a personal checking account? Check out our blog on 5 Reasons to Open a Personal Checking Account here.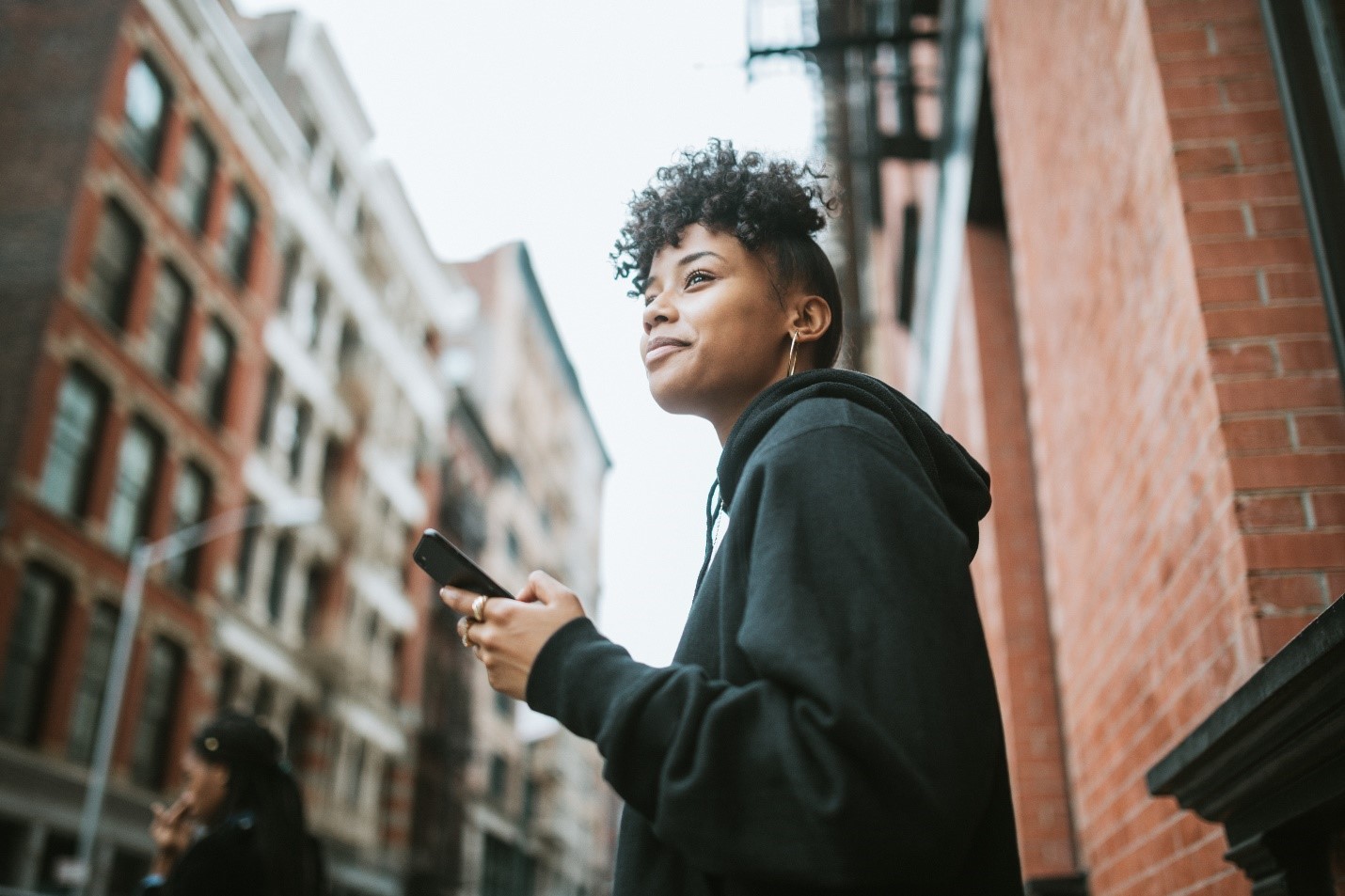 It's never the wrong time to save for the future. Having personal savings that you can dip into for your future or in case of an emergency is the key to a robust financial future. But saving, especially in a pandemic, is not easy. Luckily, we have one of the best savings account options that can help you store cash securely with no added cost. And, thanks to our competitive interest rates, you can grow your personal savings to secure a healthy future.
Your financial freedom is most important to us. That's why we offer several personal savings account options designed with you and your objectives in mind. From a basic savings account to a Roth IRA to a Club savings account, we give you the option to choose one of the best savings accounts and meet your financial goals. But economic freedom is more than having options; it also means having control over your own life.
When you have a lot of personal savings, money becomes less of a constraint. Money guides many aspects of our lives; where we live and go to school is determined by how much money we make and have access to. But, when you have more personal savings, you have more choices. Even if you only put aside $100 a month, it can go a long way; compound interest allows you to earn a return on every dollar saved.
We help our clients increase their financial freedom by offering one of the best savings account rates available. When you deposit your money in one of our personal savings accounts every year, your money increases in value – and you don't have to do a thing! Invest in your future by opening a personal savings account.
Freedom comes in many shapes and forms. Not only does it mean having the ability to choose how you spend your money, but it also means having the ability to choose how you spend your time. For example, waiting in long lines at your local bank branch to manage your personal savings is a hassle. We remove that hassle by offering a 100% online personal savings account.
With our online banking system and app, you have 24/7 access to your personal savings when you want them and when you need them. Having an online personal savings account means you can deposit checks and transfer money all from the comfort of your own home. Managing your time and finances has never been easier. Whether you are saving for retirement or your dream home, we can help.
Don't wait to save; get started on the path to personal and financial freedom by opening a personal savings account today. You can apply for a personal savings account online or contact us to see what options best suit your needs. Questions? Learn more about why we have one of the best personal savings accounts here.