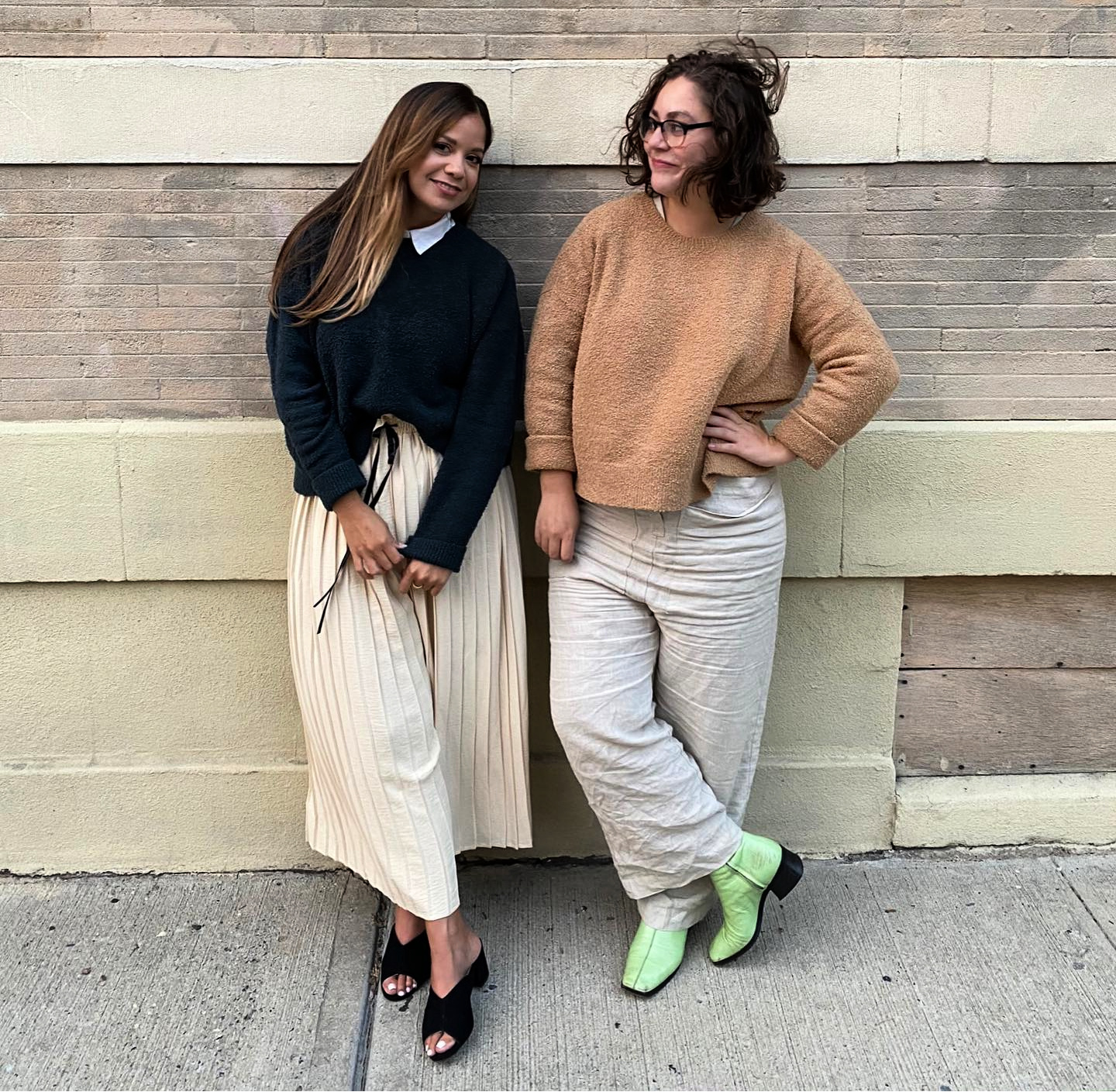 How the Eileen Fisher Put Their Employees First During COVID-19
"At every turn, Eileen Fisher Inc leadership said, what's the most good we can do for the most people. At every turn, Eileen was ready to invest in people." =– Antoinette Klatzky, Executive Director & Co-Creator at the Eileen Fisher Leadership Institute at Eileen Fisher Foundation.
As we reflect on the last six months, one of many things we are grateful for during this challenging time is community partnerships. Because of our commitment to serving as both an active listener and contributor in our New York City, we are privileged to share a vision with some of the most inspiring and hardworking systems changers, including the great team at the Eileen Fisher Foundation. First introduced as fellow New York B Corps, we soon realized we shared a core value: to put people first.
Antoinette Klatzky says in her must-read Medium article, "Relief in a Pandemic," — 'caring for the world is the most mature, adult act we can do.' And true to brand, Eileen Fisher and the team at the Eileen Fisher Foundation showed their 700+ employees how much they cared by creating an Employee Relief Fund. We are proud to partner with them in this act of care and encourage you to stay tuned to read more about how we customized our Employee Opportunity Loan Program to meet their specific needs. Now, we invite you to read how the Eileen Fisher Foundation stayed present, open, and acted quickly.
Relief in a Pandemic
By Antoinette Klatzky in its entirety below.
Why do we avoid talking about money? It's often a taboo subject. How would you feel if we chatted and I asked: "How much do you make? What are you invested in? How much do you save for retirement? Are you in debt?" It seems to be particularly difficult for women, perhaps in part because (over generations) they haven't had access to and did not create this debt-based monetary system, but that's a story for another time (and something I started writing about here). Over the last ten years, I've been working with a leading economist and a top business leader to make business more conscious, but in the last year, my perception on money completely shifted. Thank goodness, because all of that preparation helped me use philanthropy for good, rather than as a bandaid solution, during the time of COVID.
In September of this year, while speaking at the Women and Money convening in Austin, TX, I met Dr. Stephanie Gripne, Founder and Executive Director of the Impact Finance Center. She is a mind-blowingly brilliant human put on the earth to do good. Do you ever have one of those moments where you fall in love with someone almost purely because of the way their brain works? Steph takes so much of what I've heard talked about as innovative models and brings the people together to put it into practice. A few months after this connection, she invited me to join her in co-teaching a course at the Net Impact conference in Detroit. Together, we held a room that easily went to max capacity and invited other professionals to coach groups of MBA students through a process of shifting perspective on corporate giving.
Here's what we learned: the traditional philanthropic model is good, but/AND it could be better. When we give away funds, Steph asks, what's the return on the investment? An easy inclination would be to say, 0%. Well, ok, but let's say you make a regular financial investment and get no return on the funds. What is the return on that one? 0%? So actually, a grant, Steph says, is a -100% donation. Believe me when I say, the room had rapt attention when she demonstrated. All of a sudden, our mindset on MONEY, not just philanthropy, can completely change.
Over the last ten years, I've been working with Eileen Fisher in her Foundation. I've run leadership programs, shared our practices and engaged in intrapreneurship — creatively working to solve a problem from within an existing system. During a recent League of Intrapreneurs conversation, Otto Scharmer (senior lecturer at MIT) described intrapreneurs as working FROM an organization rather than working FOR an organization. So true. Eileen has talked about Business as a Movement (probably for as long as I've known her). She's always wanted business to solve a problem, believing that capitalism is not evil, it's a system that can evolve. Money isn't the problem; the way we use it can be. Together, we think of money as energy. It's an expression of the flow of how we live and work together. Stay with me on this and follow the money.
March 2020. Just as we were thinking 2020 was about to be OUR YEAR — the year that would be so much better than 2019 — we saw our year take a nose dive. Retail was one of the first things to go. The Internet had already changed our way of life — department stores were already fading to online shopping; and recycled clothing, no longer a hipster fad, was getting prominent placement in the Wall St. Journal. I remember the moment my mother called me to tell me she had used (and loved) Thred Up. She used to be a loyal devotee of Lord & Taylor, meaning the tides were already shifting. We saw, within one week of COVID becoming a global pandemic, the economy slide into immense chaos.
Right around the same time, on March 27th, Otto Scharmer and I, with the outstanding Presencing Institute team, started the GAIA Journey, a 13,000 person movement of global changemakers. One of the first things we knew was that systems which were already not sustainable were hitting the wall. Here's one of the things that Otto and I shared: "Everything we knew was not working in our societies is now collapsing… Everything we have gone through in our lives has prepared us for THIS moment." We encouraged this community to 'stay with' and breathe through this incredibly challenging time — staying open to what was about to come. Otto has done incredible work outlining the science of awareness based action and what it takes to move towards conscious capitalism, or what he called capitalism 4.0.
In the same moment, EILEEN FISHER Inc (EF) was facing a series of difficult choices. One of the more immediate things EF did was close all stores. Closing those doors was an incredibly difficult choice, but it was aligned with the values of the company and if any business is a values based business, it's EF. So, the doors closed. The reality of keeping everyone safe from a health standpoint, as we all know so well, was a potential economic disaster. Over 700 employees had to be furloughed at that time. Eileen was generous enough to make sure everyone could keep their benefits but it was a tricky time, and continues to be, for her and for the country (world). Do we keep the economy going, or do we take care of our public health? It's the core issue at the root of whether or not we send our kids to school too. It's not the root of the whole idiocy behind people not wearing a mask, but it IS one of the root issues of RACISM too. Do we care about human life, or do we make as much money as possible, at all costs?
Often, we make a decision to stop caring. We say to ourselves, 'well, I have to pick something — something has to be sacrificed.' While sharing the story of how we started this employee relief fund in a webinar recently, I shared, it almost feels like the little kid thing to do — caring for the world — but in fact, it's the most mature, adult act we can do: Care. Uncle Noel (or Dr. Noel Nannup) an Aboriginal Elder of the Noongar community in Western Australia, the oldest unbroken culture in our world, shares how important it is to care, he says, "we are the carers of everything." The reality, in my view, is that somewhere along the line, we learned to compartmentalize and fragment things out. Perhaps it's a protection mechanism — so that we don't have to feel the pain of failure or the pain of the world. But, what if we stepped up to that pain, let ourselves fully feel it?
When EF faced this moment, a few of us immediately thought, ok, the Foundation was created for charitable purposes. If there's ever a time that we need to be charitable, it's now — how can we support the furloughed employees facing hardship. The immediate thought was to go to our old tools: let's give a grant. Just as immediately, we saw how surface level this would be — we saw how little it would solve. We realized (in talking to Steph and the IFC team) that we needed to assess the need, quickly. So, we sent out a survey and with over 200 respondents within hours, we had results from which to extrapolate. It turns out that when you ask people what they need, they tell you.
For most, they knew they would be able to get back on their feet — that this was a setback of the moment. One of the biggest gaps was between their last paycheck and getting unemployment.
Here's the thing, -100% money, a traditional grant, would not be able to cover the need. If we did even one of the highest grants we give, it would only cover 10–20 employees. What if we cared for everyone? What if we believed that business for good would come back? What if we believed that the employees would be able to get back on their feet? What if we believed in people and they believed in us?
After connecting with an old friend, Kim Jacobs of Community Capital New York, the Sustainable Apparel Coalition, B Lab and others, we quickly realized that the model we were looking at was incredibly rare. It mostly doesn't happen in the United States. Kim directed me to Spring Bank, a fellow B Corp and a CDFI, to talk through the options. It turned out that the stars were aligned, and Spring Bank was on board to help us. In fact, they had already been doing a well-loved employee loan program with an easy online application in partnership with Happy Mango. We could leverage Foundation dollars to guarantee a batch of low interest loans that could serve all employees if they needed it. The program also came with financial counseling for ALL employees, regardless if they took out a loan. Typically, a foundation can't actually take on a program like this, but during a time of hardship, a private foundation can support employees in need. Setting the fund up this way also meant that we could still practice the art of grant making and continue supporting our non-profit partners. Eileen's response to the idea, and the sign of her outstanding leadership was, "Antoinette, how quickly can we make this happen?" At every turn, she wanted to do what was right, and the absolute best she could for her employees.
At any point, any of us could've thrown in the towel and said, well, we can only do so much. We could have said, there's not enough precedent to do this — if we help ten people, it will be enough. At every turn, EF Inc leadership said, what's the most good we can do for the most people. At every turn, Eileen was ready to invest in people. At every turn, even in moments of extreme self doubt (that I wasn't qualified enough, didn't have enough time, didn't know enough about money), or in the moments of looking through the need in the survey responses and feeling a sense of immense overwhelm, I asked myself (and my dear friend Katie Stubley, lead faculty of the Ecosystem Leadership Program of the Presencing Institute, and one of the leaders of the Social Impact Festival in Perth, asked me) well, what if I could care for everyone here? What would that look like?
It's not going to be perfect but it's going to be a step in the right direction. So here's what I keep telling myself…
Stay with.
Stay open.
Act in an instant.
Note from the Auhtor: Special thanks to Sheila Klatzky, Katie and John Stubley and Stephanie Gripne for reviewing this article prior to publication.
Follow Antoinette Klatzky on Medium.com for more great writing and read the post directly there.

"The Bronx has a history of systemic injustice, yet, there still exists determination, ingenuity, and remarkable individual and community stories on every corner. The Bronx marches forward with great hope and promise. When the power of the community is centered, we can be a model of what's possible for our nation," says Jason Duchin, Co-Executive Director of DreamYard.
Even with COVID-19 budget cuts, DreamYard marches forward, too. For more than 25 years, DreamYard has collaborated with Bronx youth, families, and schools to build pathways to equity and opportunity through the arts and social justice. This summer will be no different.
As soon as the city made budget cuts to the Summer Youth Employment Program (SYEP), DreamYard, along with their partner, Here to Here and many other community groups, quickly raised enough money from private sources to support the summer employment of 546 teenagers. When DreamYard team reached out to us about including a financial capability collaboration in the program, we jumped at the opportunity.
"We are offering a financial literacy component to the program so the youth can learn how to be a steward of their finances and plan for the future," says Jason. "Spring Bank will offer support in multiple languages and explain why banking is a healthier choice than check-cashing, for example. Through this program, Spring Bank is caring for our young people in the Bronx."
We are proud to partner with DreamYard this summer to open bank accounts for any young adult who needs one. Students of DreamYard's virtual, summer employment program will also learn about entrepreneurship, creative career options, and develop their professional networks.
"Spring Bank is a hometown bank for the Bronx. The Spring Bank team is invested and receptive to the needs of the community. They truly have place-based stewardship for the Bronx," says Jason.
The same is true of DreamYard. The DreamYard team remains committed to the recovery and growth of the Bronx. Immediately after COVID-19 hit New York City, DreamYard joined dozens of community leaders and community-based organizations to launch the Bronx Community Relief Effort. This local initiative has raised over $12 million to support effective, on-the-ground operations that are focused on meeting the essential needs of the Bronx community.
"The Bronx Community Relief Effort exists to address the immediate problems, we are putting out the  post-COVID-19 fires—the systemic inequities and racism which COVID-19 exposed for all to see," says Jason. "We can hold, uplift, and support the Bronx—and we have to do it collectively."
We could not agree with you more, Jason. Thanks to you and your team for your service to our community.
Support DreamYard and their programs. Learn how you can get involved with the Bronx Community Relief Effort. Read about a previous collaboration we supported with DreamYard, Thinkubator, and Fordham University. Check out our accounts and lending options specifically designed for nonprofits.
Dear Community,
We know many people in our community are hurting. We know for many the recent events are not shocking news but exemplify decades of lived experience. We are appalled by the racism suffered by African Americans in our nation, by the lack of conviction and accountability of law enforcement, and by the systemic racism which excludes People of Color from the same opportunities many of us take for granted. Enough is enough.
We believe Black Lives Matter and the tragic murders of George Floyd, Breonna Taylor, Ahmaud Arbery, and many others remind us that we have a long way to go. If we are going to implement change, we each have a role to play in pushing this forward.
Our financial system was designed to exclude and prey upon People of Color through redlining and other insidious practices ingrained in the system over time. Sadly, these practices seem to be getting worse, not better.  Predatory lenders continue to thrive in Communities of Color in New York City and around the country. The presence of healthy financial alternatives remains limited.  Regulations put in place to ensure equal access like the Community Reinvestment Act are under threat, and agencies like the Consumer Financial Protection Bureau, created to protect vulnerable consumers, have had their effectiveness deliberately undermined.
That's where we hope to play a role and why we exist: to create financial inclusion and access to wealth-building opportunities for underserved financial consumers who are disproportionately People of Color in New York City. Now more than ever, we remain dedicated and focused on creating an inclusive and just economic system that works for and serves us all.
May this moment mark the beginning of the end of systemic racism for our city and our nation.
The Spring Bank Team
Last year we announced that we became carbon neutral! With the support of fellow B Corp, Carbon Credit Capital, we worked to offset our carbon outputs. Today—we are prouder than ever to support small businesses in the green and sustainability space, like cleantech startup, Conamix. Conamix was one of Spring Bank's earliest recipients of a PPP (Paycheck Protection Program) loan.
Located in Ithaca, New York, Conamix develops cobalt-free materials for lithium-ion batteries used to power clean energy solutions like grid storage, electric vehicles, and, eventually, electric flight. They have grown quickly, with many partnerships in sustainable and cleantech around the world.
How does an Ithaca-based company become a customer of a Bronx-based community bank? Founder and CEO, Charles Hamilton, was looking for the right kind of community bank because he knew prioritizing excellent service would be good for his business.
"As a small business, I knew a small community bank would provide the personal human touch we need and offer the ability to work more directly with the management staff. We've had amazing service at Spring Bank," says Charles.
When the SBA lending options became available, we knew Conamix would qualify.
"I sailed through the PPP application process with Spring Bank. I got notification within days that we were approved, we quickly moved to closing, and the funds have already been disbursed."
For Conamix, the SBA PPP loan has been critical.
"Because of the personal service at Spring Bank, I was approved for the PPP before much larger banks were accepting applications," says Charles.
As an SBA preferred lender, we remain committed to prioritizing the needs of small businesses in New York City, and beyond. We know the COVID-19 health crisis has forced hundreds of small companies and startups to lay off employees or close their doors. We will continue to do what we can to change that story.
"For us, as a startup, the decision to bank with Spring Bank was timely. I didn't anticipate when we would need good service, but I knew a community-based financial institution was the right choice," sayhttps://spring.bank/the-cares-act/s Charles. "And I love that Spring Bank is a B Corp. They know they can do good in the community, generate returns, and provide good service. What's not to love?"
Read more about Conamix. Read about our journey to carbon neutral. Learn more about the CARES Act.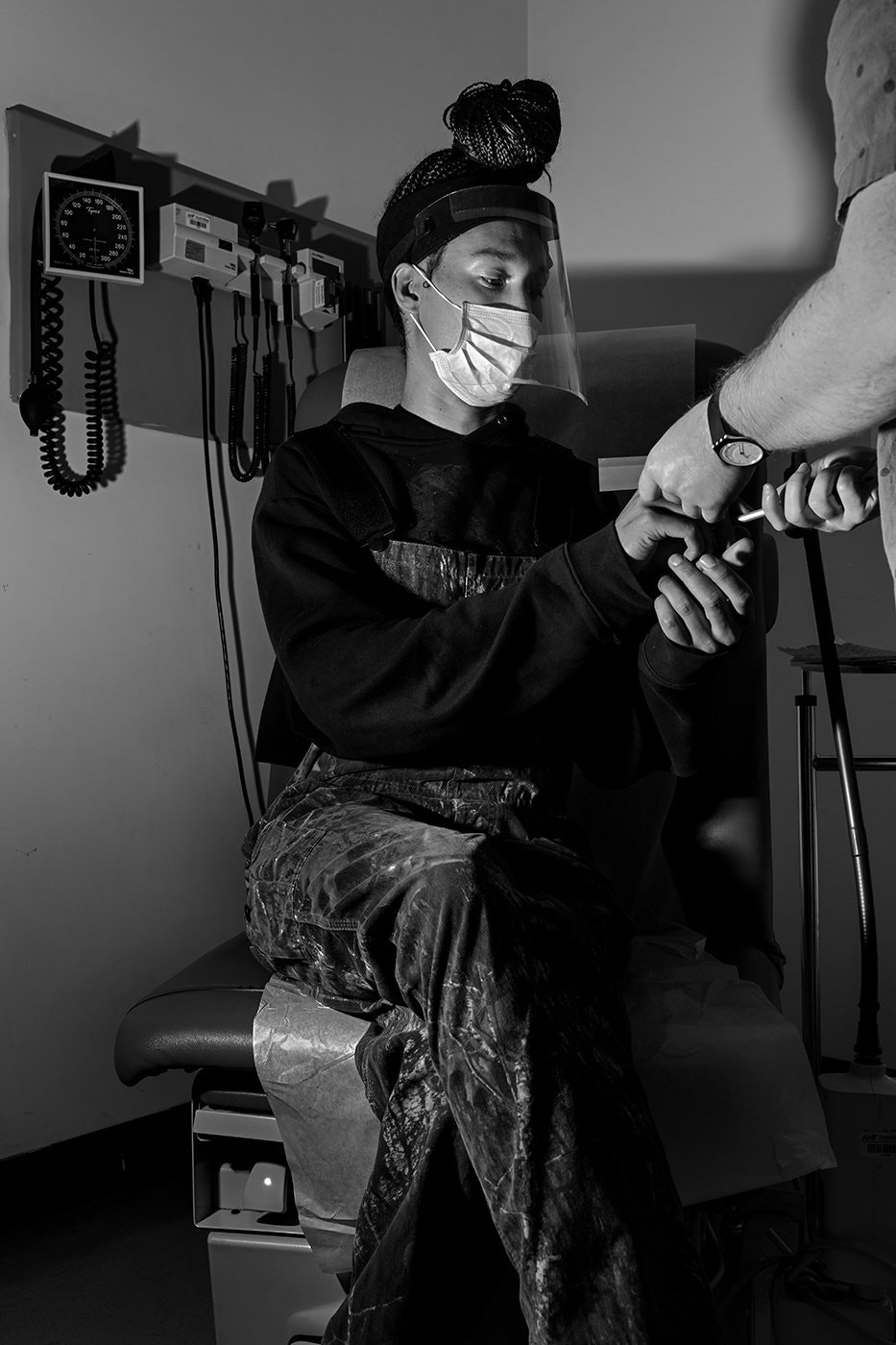 With over 20,000 patients across the city, Callen-Lorde Community Health Center has provided outpatient health care to New York City's LGBTQ and homeless community for over 50 years. So, when COVID-19 infections in New York City spiked in early March and the emergency rooms and hospital beds were overflowing, Charles King, the CEO of Housing Works, knew who to call. Wendy Stark, the Executive Director of Callen-Lorde, quickly took him up on his proposition to work together.
"We quickly pivoted to be part of the city's front-line health care response. And under very dire circumstances, our staff turned a hotel into a field hospital to serve COVID patients. We've needed more staff than we thought because people were sicker than we expected," says Wendy.
In a matter of hours, Housing Works and Callen-Lorde converted a 133-room hotel in Queens into a hospital, pharmacy, and testing center. In addition to managing their telemedicine program for current patients, the Callen-Lorde team worked day and night to support the influx. And they were running out of money. The volume of their services increased, but payment and government support did not.
When the SBA CARES Act funding became available, Wendy immediately applied for the Paycheck Protection Program (PPP) with a large financial institution; they were not successful. Three days before the SBA portal opened for the second round Wendy held an all-team meeting to announce that Callen-Lorde had no choice but to furlough 80 employees— that's when one of their employees referred them to us.
"It's been incredibly emotional. The Spring Bank team worked over the weekend to help us secure the PPP loan, and by Monday morning, I delivered happy news to the team that we did not have to furlough anyone right now," says Wendy. "We had a staff call with the Spring Bank team to celebrate."
The PPP loan provides Callen-Lorde with two months of funding and time to secure longer-term fiscal support as their team continues to work, day and night. The transformation of the health care system, one that is accessible for all New Yorkers, is also of the highest priority for Wendy.
"People have talked about this moment as an equalizer. It's not. COVID-19 has impacted people of color, and people with less access to ongoing services most acutely," says Wendy. "We need a centralized, single-payer, unified system that works to the benefit of our entire society. We need a total transformation."
Callen-Lorde and Housing Works continue to operate the working hospital at the hotel in Queens. They plan to serve as many people as they can for as long as they can. Partnerships with other health centers, affordable housing providers, and community-based organizations have been crucial to their journey. We are humbled and grateful to be one of those partners.
"As a result of COVID-19, we are now connected with a financial institution oriented to serve people who are underbanked. Our overnight partnership with Spring Bank shows the beautiful way a community can organize during a crisis. It's important that we raise our voices together," says Wendy.
Raise your voice on behalf of Callen-Lorde by donating to their emergency fund. Read a feature piece about Callen-Lorde in the New York Times. Learn more about their COVID-19 services. Read about PPP Loan forgiveness on our website.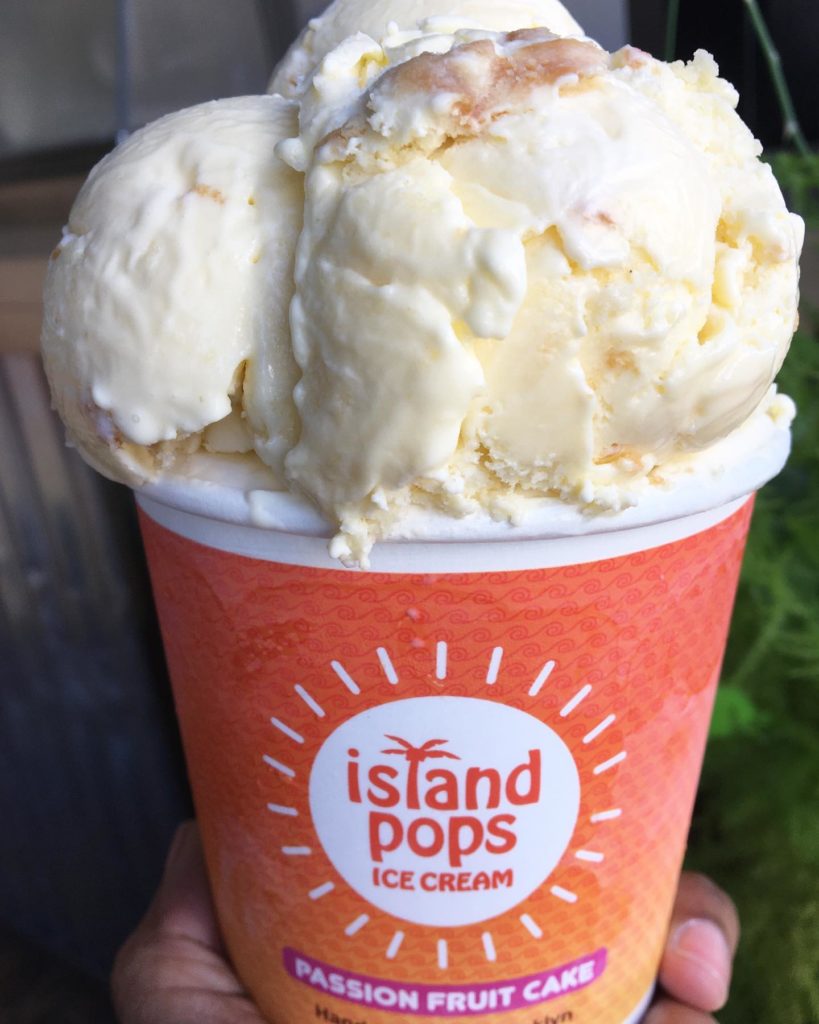 Sorrel Rum Sorbet. Honey Roasted Peanut. Rum and Raisin. Coconut and Soursop. This is Island Pops, Caribbean-flavored ice cream—with vegan options too– delivered to your Brooklyn doorstep. And starting this weekend, direct to doors in Queens and the Bronx, too.  Island Pops, one of our small business clients since 2018, is also one of our favorite Brooklyn-based ice cream shops. Started in 2015 by Khalid Hamid and Shelly Marshall, the West-Indian inspired brand works diligently to elevate and transform traditional Caribbean flavors into handcrafted ice cream, ice pops, and snow cones.
We are proud to be Island Pop's provider of the SBA PPP (Paycheck Protection Program) loan, which has allowed them to maintain two full-time employees during the COVID-19 crisis. As a seasonal business, only running payroll between the months of October-March, they weren't sure if they qualified.
"We are so grateful to Spring Bank to have received the PPP loan. This loan covers us through July with two full-time employees. And the ability to keep our delivery service—and soon to expand it," says Shelly.
As soon as the mandatory shut down of non-essential businesses began mid-March in Brooklyn, Island Pops immediately transitioned to e-commerce and online deliveries. And starting in two weeks, Island Pops will deliver nationwide.
"People were livid when we only offered delivery in Brooklyn. Now our fans in upstate New York, New Jersey, and Connecticut can order online, too," says Shelly.
Island Pops plans to reopen as soon as possible—with window service for walk-up or pick-up service, and Spring Bank staff expects to be first in their (the socially-distanced) line. We are thrilled Island Pops is a part of our small business community—and will continue to be a pillar in our city as well.
"We opened a small business line of credit with Spring Bank at the start of our business," says Shelly. "The loan helped Island Pops get going. And now, in the middle of a crisis, banking with a community lender like Spring Bank is a no brainer for us," says Shelly.
Place an order with Island Pops by emailing Shelly at shelly@islandpops.com. Or you can DM Island Pops via Instagram to order (as their website updates). Read about the SBA PPP loan. Learn more about our Small Business Line of Credit.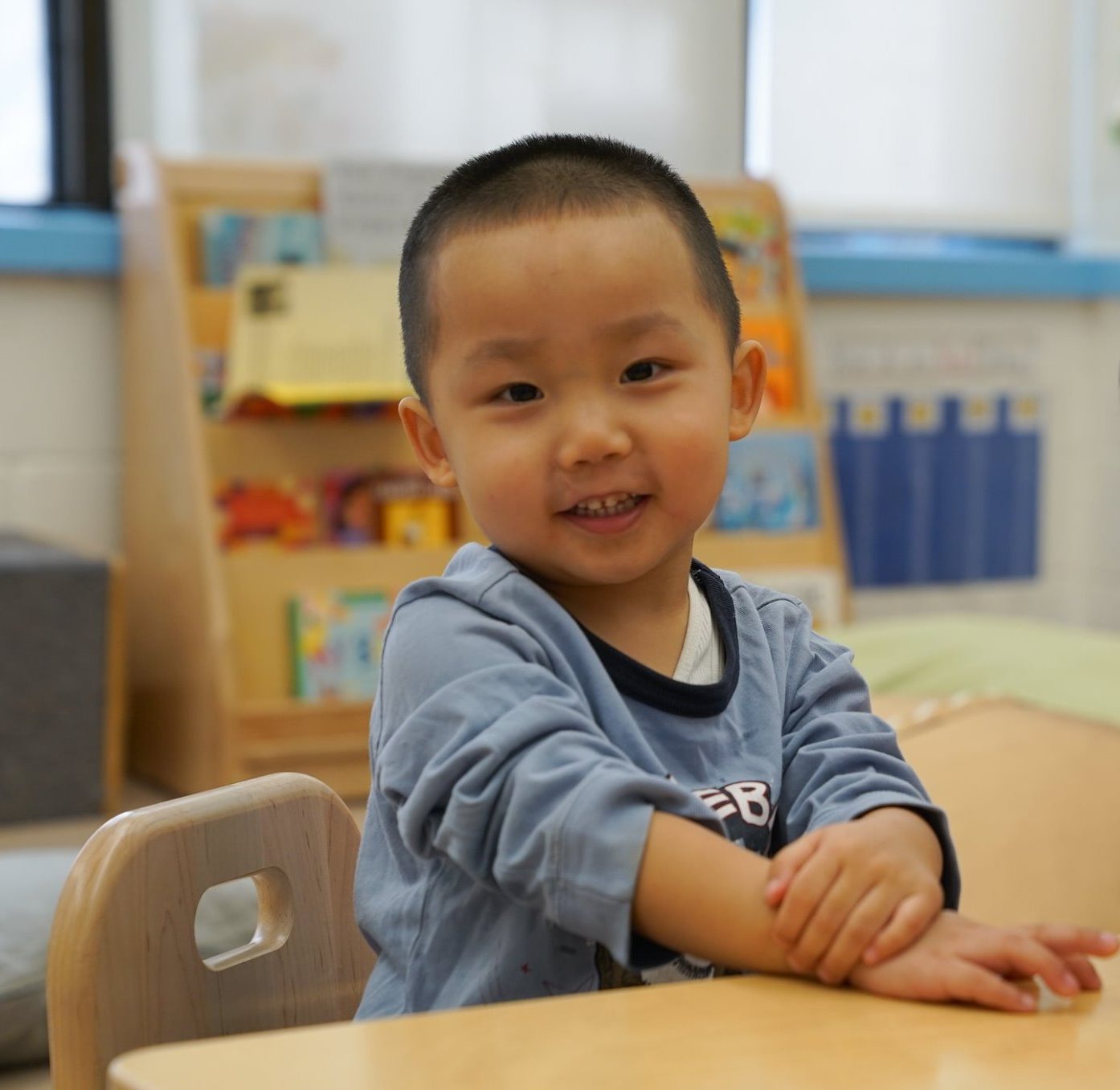 As an SBA Preferred Lender and community bank, we knew we could quickly ramp up to help existing and new customers access the SBAs Paycheck Protection Program (PPP). We reached out to and heard from our small business customers and our nonprofit community partners. Grand Street Settlement—a social services agency that supports thousands of people in New York City–was top of our list.
As soon as Grand St. Settlement realized they would need to close their programs, their teams organized to provide immediate supplies, prepare for virtual programming, and navigate for social distancing, emergency food distribution at their senior centers. Teachers prepped education materials for the parents of 800 preschoolers and 2000+ youth who attend their early childcare and after-school programs. They also adapted to use computers and smartphones to connect with their students.
When we heard that Grand St. Settlement needed a PPP lender, and knowing they and many other nonprofits were not confident their banks would prioritize their application, we made nonprofits a focus of our efforts.
"We are very grateful to Spring Bank. The approval happened very quickly, from one day to the next. I think it was the first time a CEO of a bank texted me directly to tell me we were approved for a loan," says Robert. "It was faster, more efficient—and because Spring Bank has experience in nonprofit lending, they knew exactly what we needed to meet the lending requirements."
The greatest ongoing need of their community continues to be support with social benefits, housing assistance, tax preparation, and legal guidance. The 450+ staff of Grand St. Settlement are working remotely, helping people navigate public systems during this challenging time. Robert Cordero, Executive Director of Grand St. Settlement, is optimistic they will not only survive this unprecedented time but work to rebuild more durable systems as a result.
"The most marginalized groups in New York City are the most resilient," says Robert. "And what's become clear is that healthcare, safe housing, and access to healthy food—these are rights, not privileges. This is laid bare for us to see, and we need policies that provide real economic support and opportunity for everyone."
The PPP will help Grand St. Settlement make payroll for the next two months and maintain their infrastructure. We are proud to support Robert and his team as they focus on the needs and health of the families and communities they serve across NYC.
"At Grand St. Settlement, we focus on what we can control. We help people in the neighborhoods we live in and serve to create opportunities. We've survived the depression, the war on poverty, welfare reform—and have continued to create more impact. We have faith we will make it through this," says Robert.
We have faith you will too, Robert. Read more about the work of Grand St. Settlement. Learn about the PPP.
Bragging Big this B Corp Month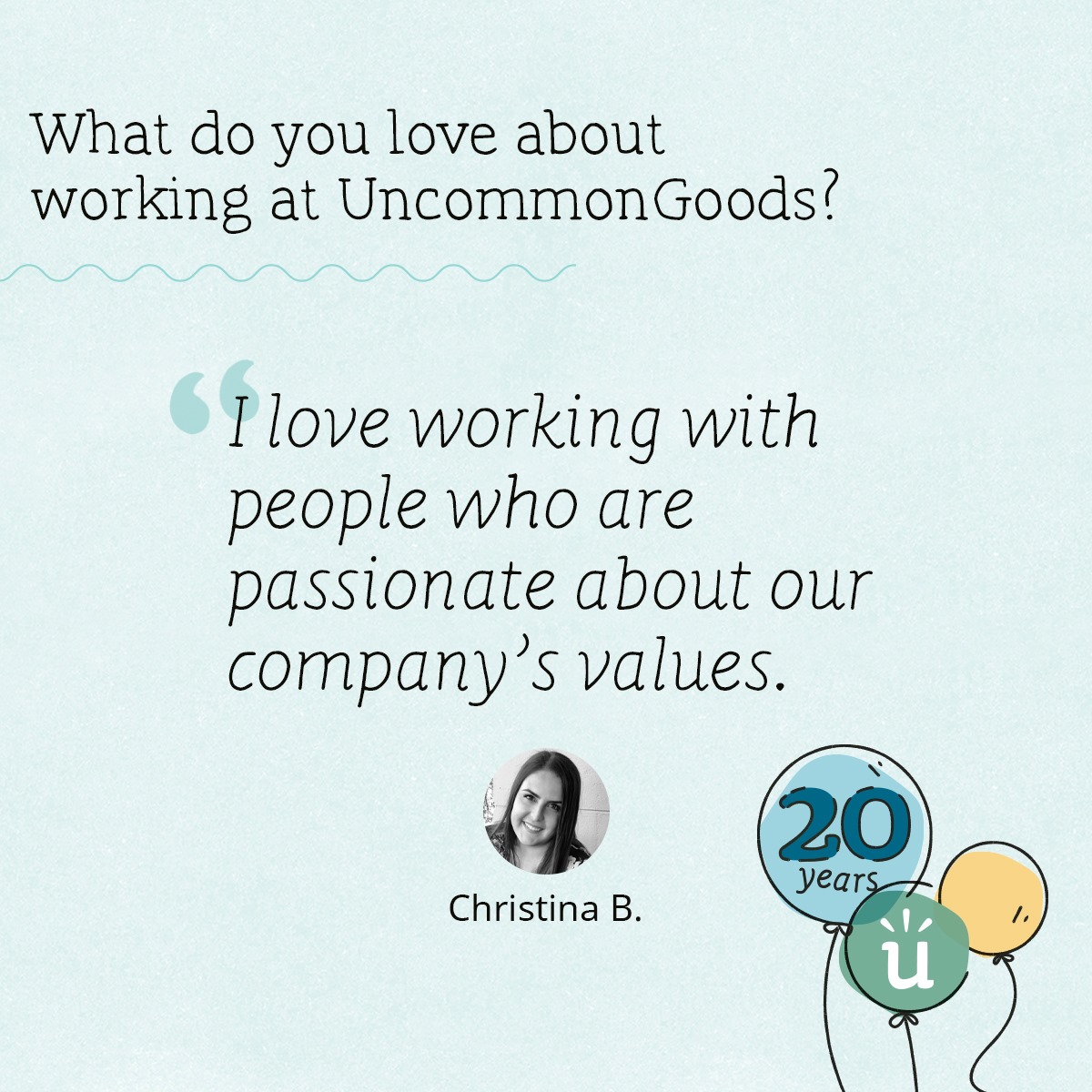 We get big-time bragging rights. Our clients make it so easy. As the first B Corp bank in New York City, we are proud to be the financial institution many B Corps in the city choose to trust with their accounts, borrowing needs and programs for their employees. And, to launch our B Corp month celebrations, we are excited to exercise our bragging rights about a unique Brooklyn-based B Corp, Uncommon Goods.
One of the first online marketplaces for makers to sell their crafts, homewares, and customizable gift options Uncommon Goods offers products that meet the highest standards for design and social responsibility. In fact, they created a Vendor Code of Conduct, which outlines their commitment to protecting animal life, fair and equal pay, and sustainable supply chains-to which every vendor is held accountable. And they offer gifts you can't find anywhere else. Some of our favorites include their New York Times Custom Front Page Puzzle and made-in-Brooklyn, Bee Knee's Salted Honey.
Twenty years in with over 200 employees, Uncommon Goods boasts a reputation for supporting and scaling the small businesses of hundreds of artisans with thousands of packages shipped daily from Brooklyn across the country. And year over year, they are equally acknowledged as being a great place to work.
When the UnCommon Goods HR team learned about our Employee Opportunity Loan program that provides access to capital and free financial counseling, they knew it was another tool to support their employee-first culture.
"We weren't offering an employee loan program or financial counseling for our team. Spring Bank's program can help our team create healthy financial habits, build savings, and it caters to all employees across departments. It was an attractive opportunity for us," says Jennifer Coleman, PR & Affiliate Marketing at UnCommon Goods.
Our Employee Financial Empowerment Program serves as a tech-enabled comprehensive financial health tool. The Spring Bank Employee Opportunity Loan provides lip to $3000 with no minimum credit score requirement and built-in savings and credit building features. And, the Trust Plus program from Neighborhood Trust Financial Partners gives employees access to free, unlimited, and personalized financial counseling via phone, Skype, or text.
Just a few months after the launch at Uncommon Goods, fourteen employees have taken advantage of the Financial Empowerment Program.
"So far, we've heard great things from employees about the experience with the financial counseling and loan program. And working with Spring Bank as a fellow B Corp, is important to us, too," says Jennifer. "The biggest reason people apply to work with us is because we are a Certified B Corp. The B Corp ethos is part of our culture. We attract top talent who are interested in civic engagement,volunteerism, and who want to contribute to what we are building together," says Jennifer Coleman, PR & Affiliate Marketing Manager at UnCommon Goods.
In addition to offering paid volunteer days, and double the federal minimum wage as starting pay for hourly team members, UnCommon Goods has been an active supporter for paid family leave laws. Named as a "Business Champion" by Family Values at Work, Founder & CEO Dave Bolotsky, advocated for mandated paid time off for new parents, caretakers of ill loved ones.
"We offer 12 weeks of paid time off for primary caregivers and gender-neutral family leave," says Jennifer. "And we are committed to offering a livable wage for our employees."
Lucky us to have values-aligned partners like Uncommon Goods who use their business as a vehicle for social and environmental good, and community-building.
We are proud to celebrate B Corp month with UnCommon Goods, our other partners in the Employee Loan Program, Greyston Bakery, Crave Fishbar, and Pistici restaurant, and the 150+ other B Corps in New York City.
Read more about the UnCommon Goods story. Get the details about our Employee Financial Empowerment Program and learn about other B Corps who participate.  Request more information about our Employee Opportunity Loan.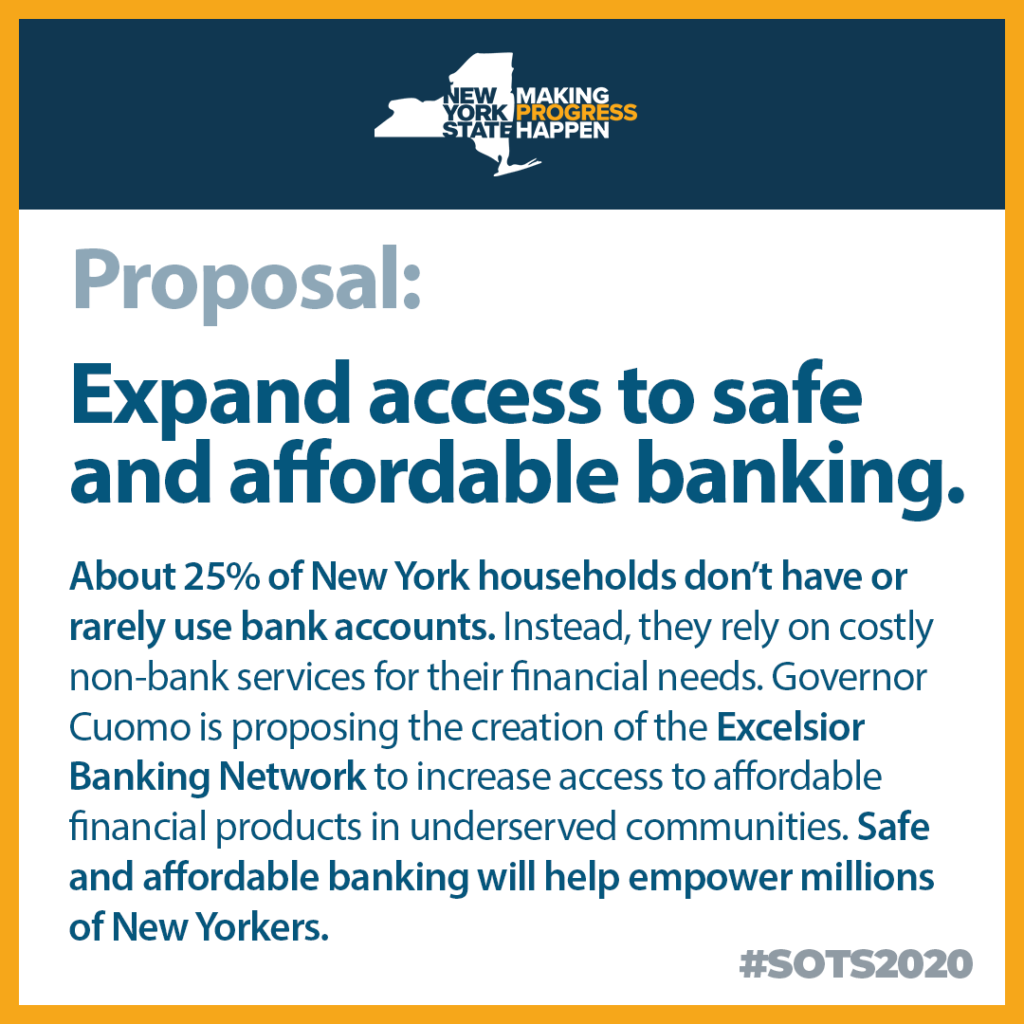 Governor Cuomo Announces a 2020 Statewide Proposal for CDFIs
At the beginning of this new decade, we shared our 2020 vision: To continue to explore ways we can invest our dollars responsibly, so more people have access to the financial tools they need to build wealth. Thankfully, we aren't standing alone in this work. We proudly share our mission of financial inclusion with the 83 other US Treasury Certified Community Development Financial Institution Funds (CDFl's)– mission-driven financial institutions, banks, credit unions, and nonprofits–in New York State. And, Governor Cuomo does too.
Governor Cuomo recently announced the "21st Proposal of his 2020 State of the State: Expanding Access to Safe and A/fordable Financial Services." In partnership with CDFls, his proposal includes the following strategies:
$25 million in new funding over five years to increase access to affordable financial products in underserved communities across New YorkState through, New York's Community Development Financial Institutions Fund (CDFI)
The launch of a statewide "Office of Financial Inclusion and Empowerment" as a single-stop provider of financial services and providers across housing, student loan, debt, and general financial literacy
The expansion of access to safe and affordable banking services, credit and financial education, particularly for women and communities of color, typically excluded from the current financial systems.
To execute these strategies, Governor Cuomo proposes to work with CDFls, who, like us, are often the sole providers of banking and other financial products and services in low-income communities. Under the Governor's proposal, participating CDFls will leverage this funding, providing upwards of $300 million in targeted investment in underserved communities in New York for consumers, affordable housing, and small businesses.
Governor Cuomo's vision includes expanding access to low-cost bank accounts to low-income New Yorkers who often find that the only accessible banking service in their communities are high-cost check cashers who take huge finance fees out of people's paychecks. According to the FDIC, approximately 25 percent of New York households do not have bank accounts or seldom use one and rely on costly non-bank services for their financial activities. Expanding financial literacy education and access to microcredit for small businesses is also part of the proposal.
In a press release announcing his strategies, Governor Cuomo acknowledged the prevalence of exploitation by predatory lenders in low-income communities in New York:
"We've made significant strides expanding access to banking services for low income New Yorkers, but too many people still live in banking deserts," Governor Cuomo said. "As a result, these New Yorkers often turn to costly check-cashing services or take out illegal predatory payday loans because they can't access affordable small business loans at community banks. These sweeping proposals will provide New Yorkers with the services they need to build their credit, improve financial literacy, and take charge of their economic futures – helping build a fairer and stronger New York."
Linda MacFarlane, the Executive Director of CDFI, Community Loan Fund of the Capital Region and chair of the New York State CDFI Coalition of which we are a proud member, has been discussing the proposal with the Governor's office, the New York State Department of Financial Services and Empire State Development Corp. and has "high hopes" for the Governor's new proposal.
We do too. We are proud to serve New York City as one of 83 CDFIs in the state who helped shape the New York State CDFI Fund to expand access to safe and affordable products. Creating access to credit and wealth-building financial tools for communities typically excluded is why we headquartered in the Bronx—and why we continue to explore ways in which to serve New York City as a mission-driven, ethical bank.
We invite you to join us in the mission. 
Register for this year's NY State CDFI Conference in Albany, March 30-31st. You will learn more about how you can join CDFIs in making a difference every day in New York, State. Invest your dollars locally with us. Open a Green Checking account with us today. When you bank in your community, you support the credit and wealth-building of your neighbors and local businesses.
Read our 2020 Vision and follow us on LinkedIn, where we share stories about what it means to be an ethical bank, and our vision for a shared and durable prosperity for all.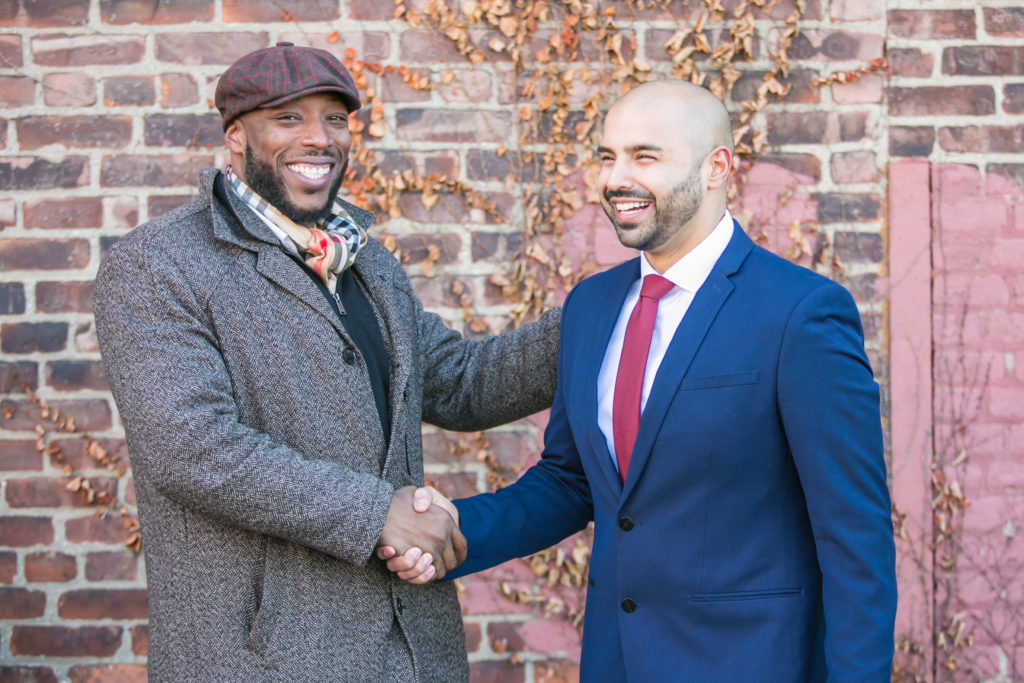 We are proud to serve the community of Harlem at our branch, just down the block from Frederick Douglass Circle.
"The Harlem Community is filled with a lot of history and culture. Many of the business owners know each other, and they're always surprised when they bump into each other at Spring Bank to find out they also bank with us," says Jason Ohene, our Relationship Manager.
Josefa Ruiz, our Harlem Branch Manager, recently helped a local business owner of a hardware store on 116th in Harlem move his accounts because he wanted a more personalized experience. Plus, the fees at his big bank continued to increase. He was ready to move his accounts to a smaller financial institution in his neighborhood.
"We work with many entrepreneurs in Harlem. They are conscious about the impact of their dollars and don't want to put their hard-earned dollars with big banks who invest in fossil fuels and other exploitative practices," says Josefa. "Many people bank with us because we are a B Corp, as well."
As an ethical bank, the first B Corp bank in New York City, we take great pride in belonging to a community like Harlem. And as a small business ourselves, it's been our pleasure to serve other small businesses.  Jason views his role—as the Relationship Manager at a community bank in Harlem as an opportunity to be a resource.
"My focus is to help small businesses thrive, and I try to do so by providing unmatched direct personalized service to our small business customers.  I always work to serve as a resource and would never want to leave them feeling like they're left out in a "banking abyss" with no viable support," says Jason.
"It's a very tight-knit community here," Josefa says, echoing Jason. "And we have the privilege of knowing our neighbors, and to support their banking needs personally."
Let us help you meet your banking needs. Visit our Harlem branch (2049 Frederick Douglass Blvd, New York, NY 10026) to say hello to our team. Let us know how we can help you reach your financial goals and grow your vision. We will do our best to help you get there. Contact our Harlem Branch Manager, Josefa Ruiz, for more information about Spring Bank at (718) 879-5110. Learn more about our mission in a recent blog piece: For the Financial Inclusion of New York City: Why We Exist